Hi there! I can't believe how time is flying by this month, can you? I'm the guest muse at for the CASE Challenge blog and I'm sad that this is my next to the last challenge. But I'm happy because Chupa picked one of my favorite Studio Calico to use!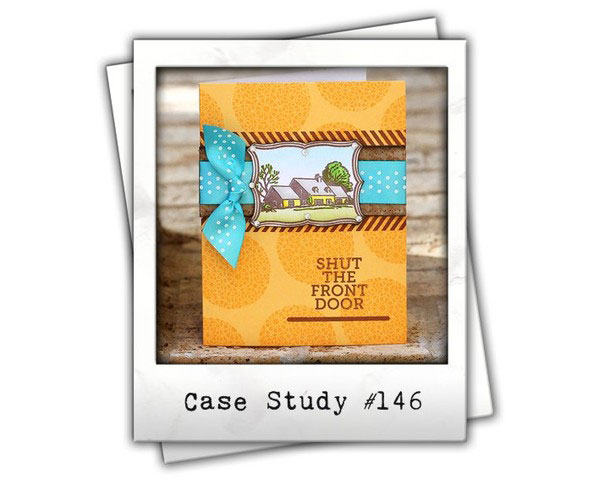 THIS card was made for a hop way back when the Hero Arts and Studio Calico first joined forces — I loved this message then and I still love it now! Ha.
Here is the card I came up with for the challenge — I gave it to J before we left on a little getaway to the mountains. He liked it, so guys must approve this design if you are in need of a masculine card!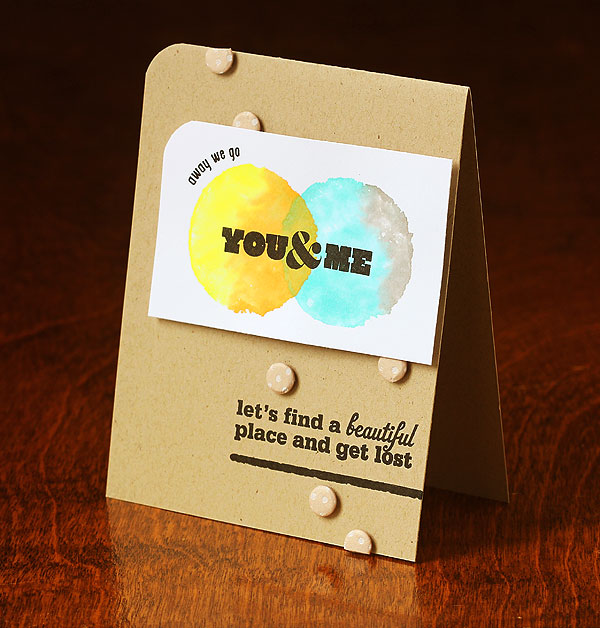 I was inspired by the original card's color scheme and layout, but here I used it in a different way — this time with the new daubers from Hero Arts — which hadn't even been invented yet when I made the original card. :)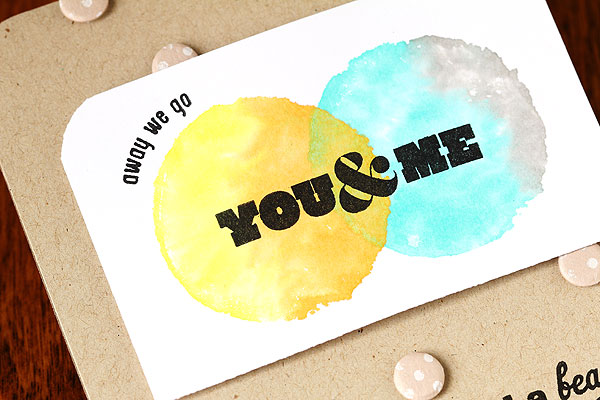 I just "inked" the large circle stamp from the Not Perfect set with the daubers, misted it really well, tilted it a little bit to let the colors run together and stamped it on regular white cardstock. So cool.
Another element that I used from the challenge card was to underline the message. Love doing this! This time I used a thin brushstroke stamp from the Notebook Essentials set — love how the rough edges go with the circles.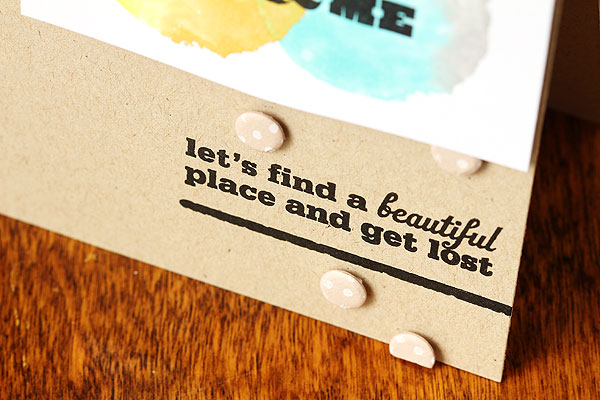 I finished off the card by adding some Candi embellishments. These are so nifty because you can cut them easily with scissors and trim them with the edges of your card. Don't know if you can see it, but they have a neat pearly shimmer to them, too! And here's a little tip if you have never used these before: make sure to use the little Candi foam squares to adhere them, as the edges of the circles are raised up — which prevents using Glossy Accents. (Trust me on this, ha!)
Well, that's it for me for this challenge. Check out what the design team came up with HERE on the CASE challenge blog. Hope you have a chance to join us for the challenge!
Supplies