The Studio Calico July kits are here! I know I seem to say this every month — but this month? This month's kits just rock. Especially the stamps. :)
Here are 8 cards that I came up with — yes, 8! And I could have kept going and going and going and…well you get the idea.
It's hard to pick a fave, so I'll just jump right in with a card using everything from the main kit — love!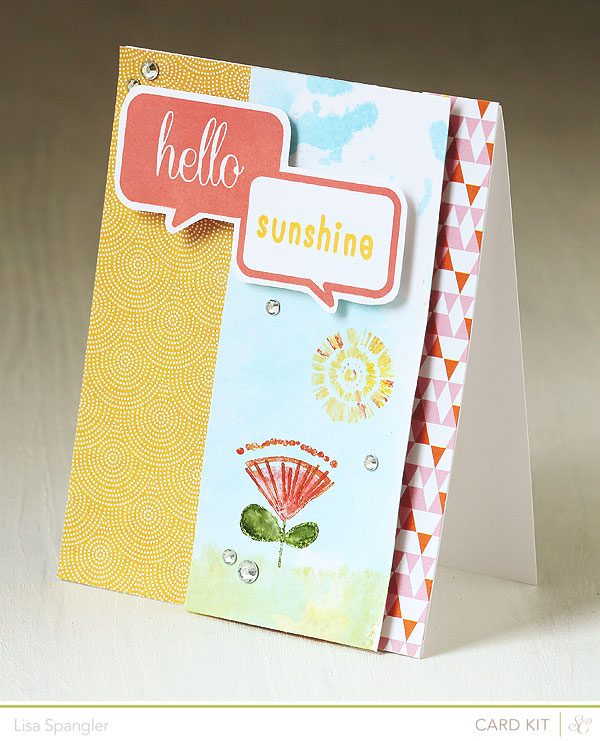 Love how the flower centers in this set are individual stamps! I used one of them for the sun!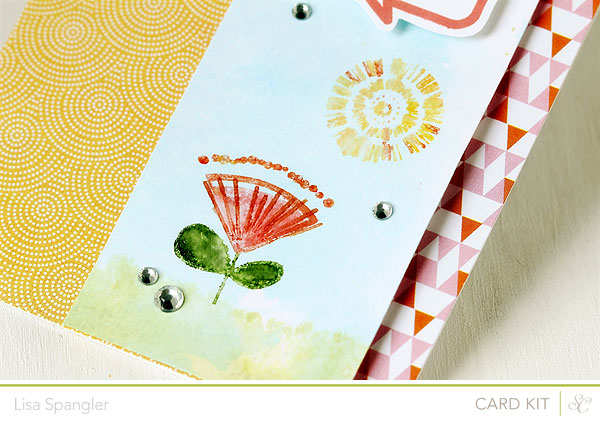 And there's a message bubble set too, with a whole bunch of awesome messages that can be stamped all on their own or inside the right hand side bubble!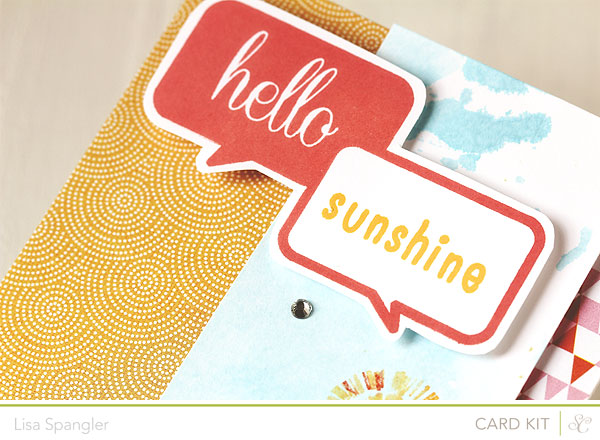 (Just gotta say too, that the Hero Arts mid-tone inks are perfect for solid stamps like this. Such smooth coverage.)
And those flower centers? They make great photo corners too! Here I stamped the same flower center in black on this interactive card: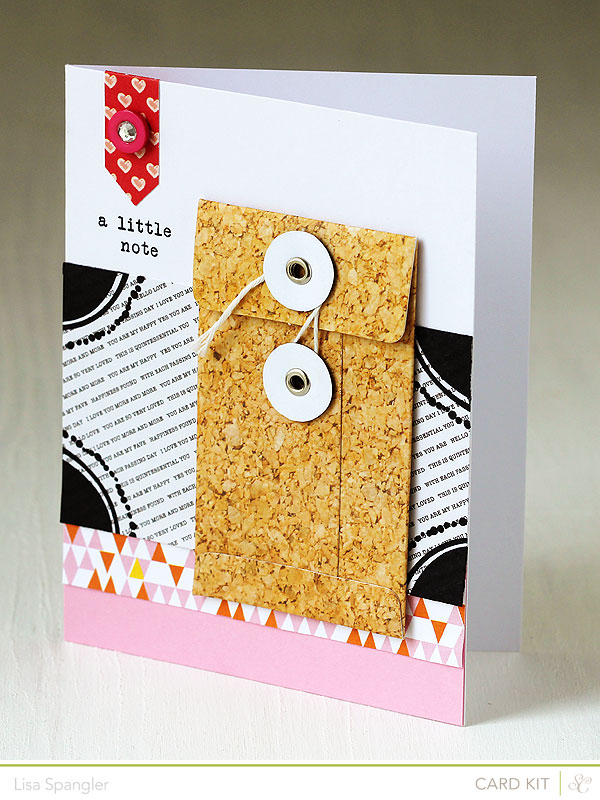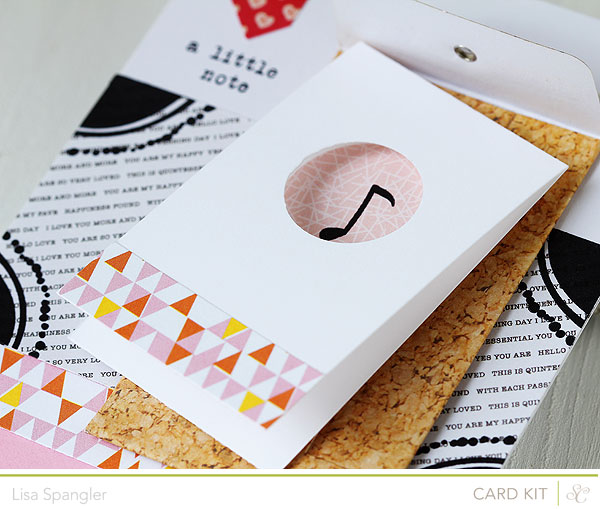 Notice that triangle paper? Well if you are a triangle lover like me you'll be thrilled with all of the triangular goodness in these kits! Check this paper out — and the bird stamps from the card kit add on :)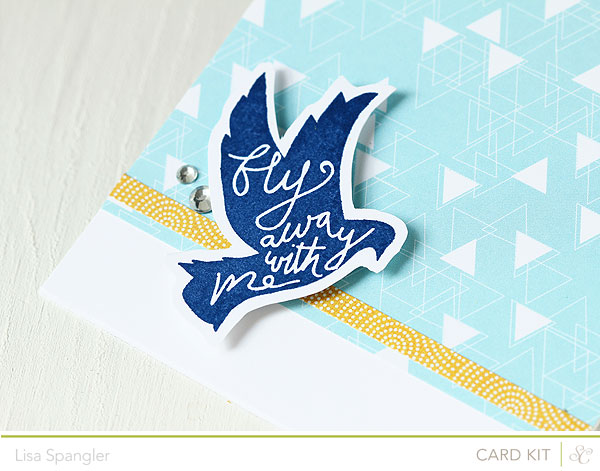 I paired the bird with one of the messages from the main kit — plan to give this one to J!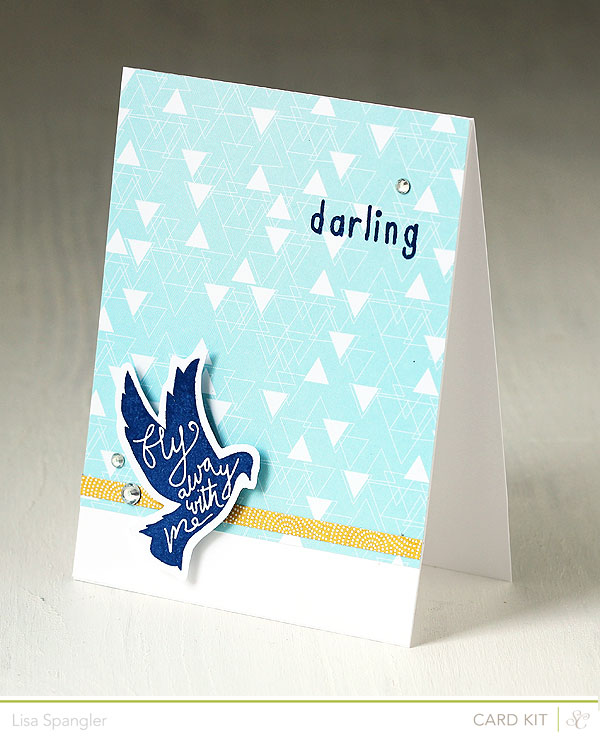 Had to make one more card using the message bubbles too, this time with a little neon action!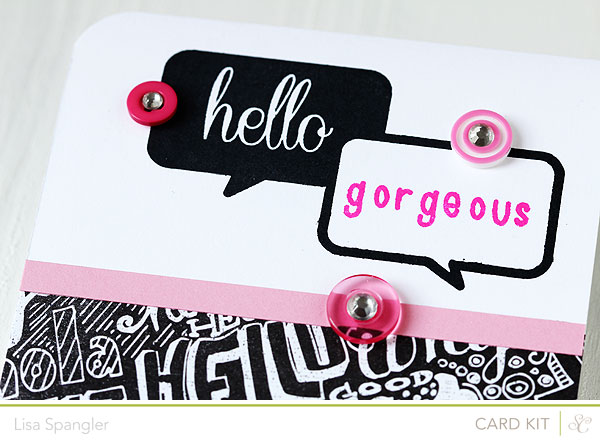 Love the handwritten look of the patterned paper.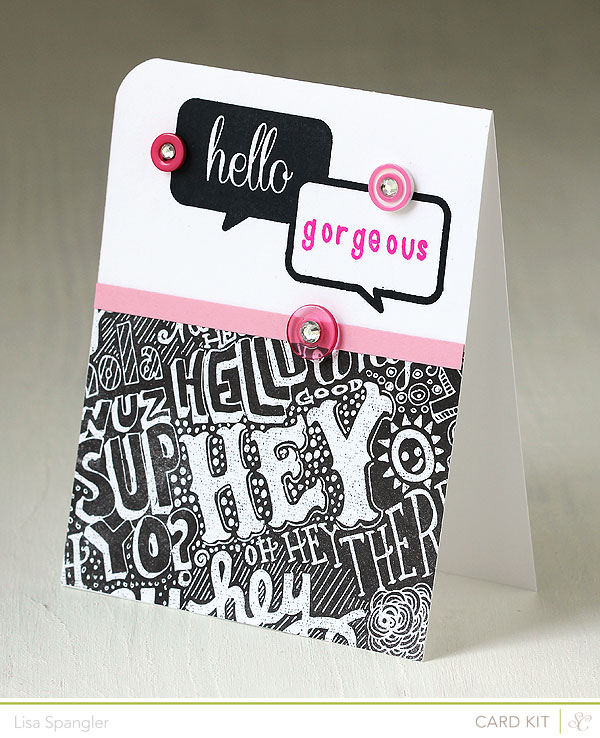 Next, another card using the add-on kit: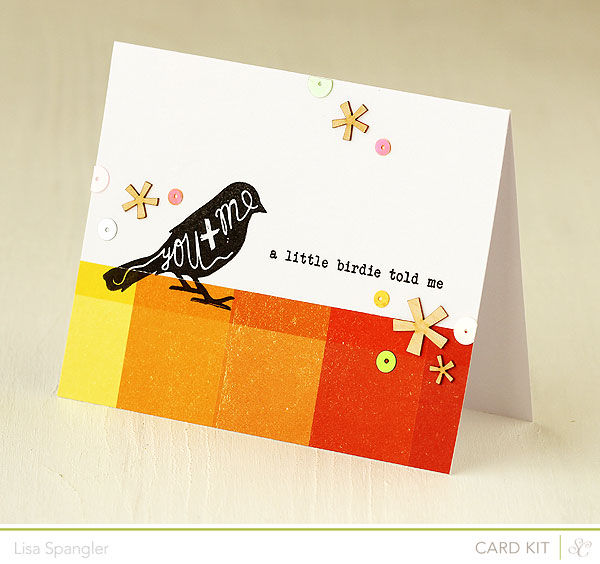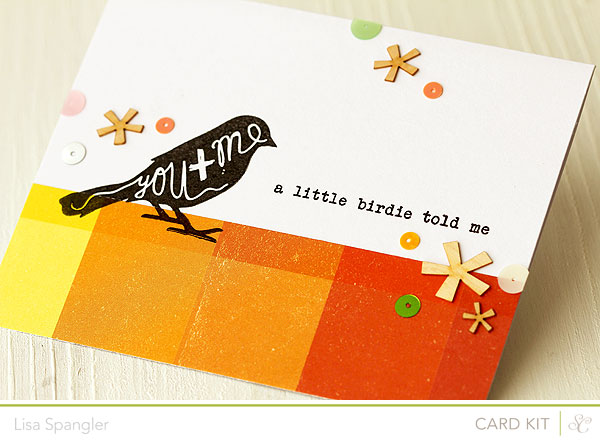 Did you spy the new sequins and wood veneer? Swoooooon…
And speaking of swooning, there's a feather stamp in the card add-on too.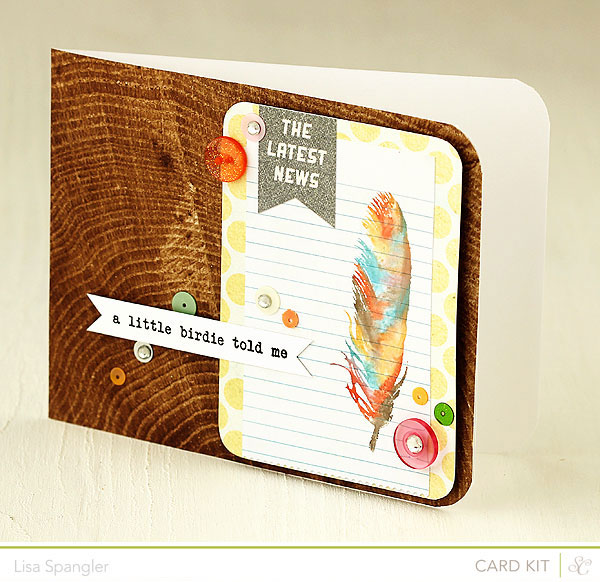 I went to town with water based markers on this one, then misted it and stamped on a Project Life card. Love how it turned out!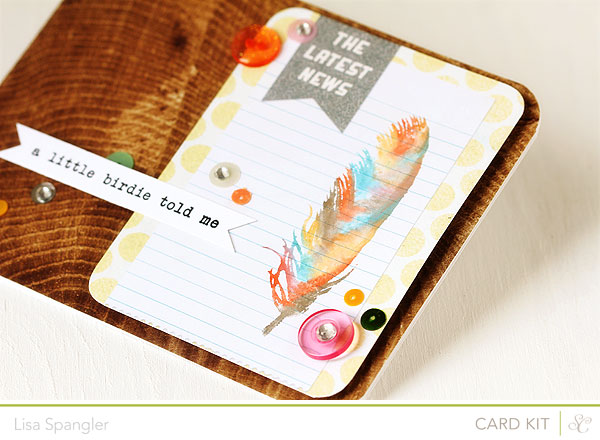 Speaking of Project Life, here's another card I made using the goodies from the kit. The photo is from a few years ago when I got to spend a day with my friend Mon. We had so much fun!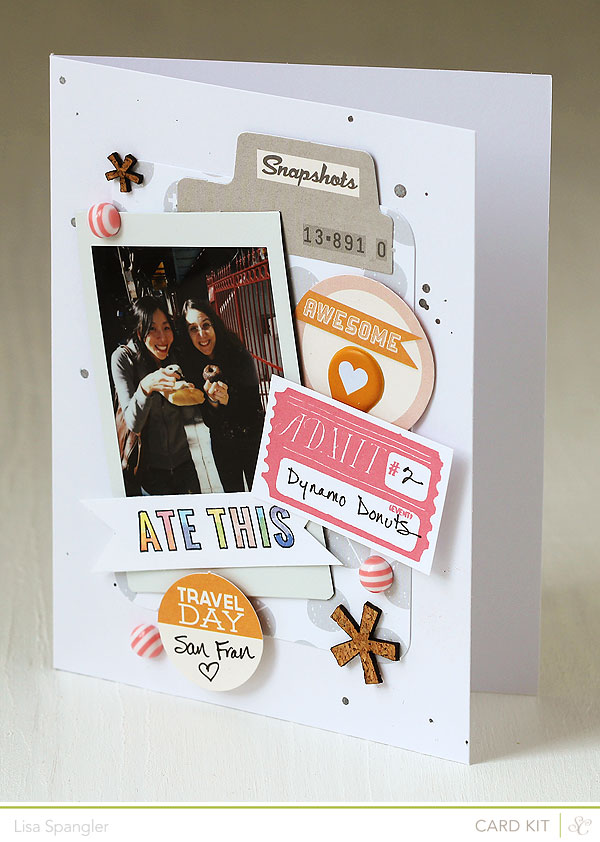 Project Life: it's not just for albums anymore :)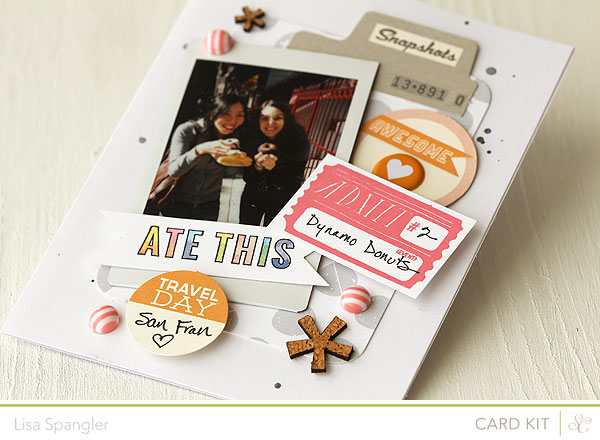 Did you see the cork asterisks? Love. Them.
Last but not least, a card combining the main and add-on card kits — I think they go together perfectly!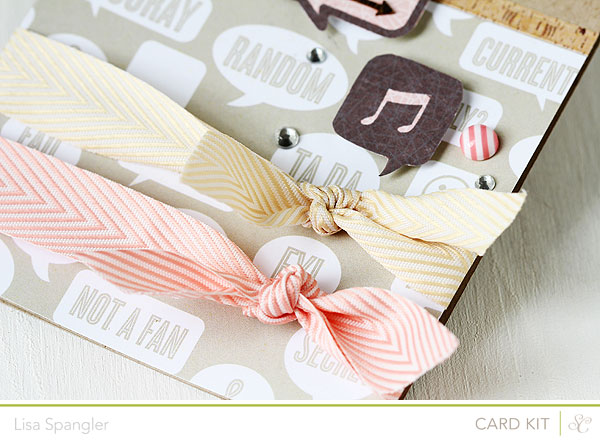 Think you might need to pick up a kit? Well, if you're a new subscriber then I've got some codes for ya for $5 off!
These codes will expire on June 30th at midnight EST.  Studio Calico has stocked up on inventory for these kits, so if you want one now is your chance! :)
Supplies