Can you believe that June is almost over? I sure can't. Where does time go? I've really enjoyed my time this month as the CASE Challenge Blog Muse and I'm sad to see it end. But I was super happy to play with this week's challenge because I got to break out some TRIANGLES!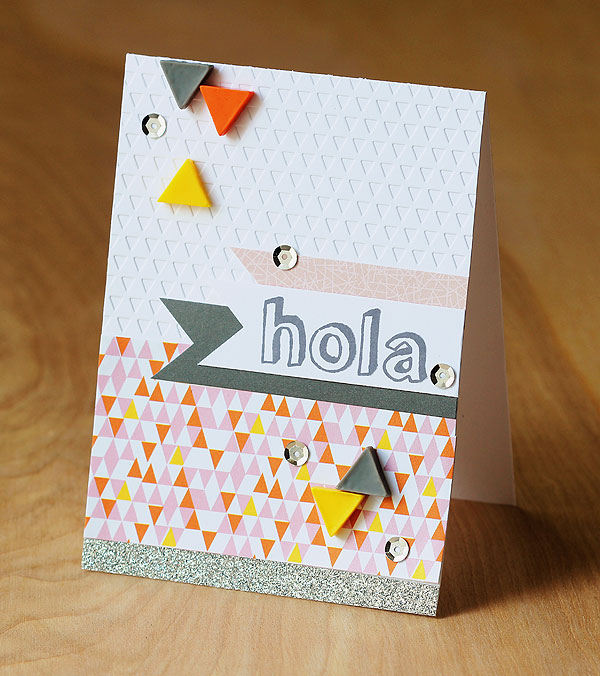 Hola, triangles! I may have gone a bit overboard with them, but I just couldn't help myself. I am a triangle fan. If there was a "like" button for triangles I'm sure I'd push it a zillion times! :)
I've had these Freckled Fawn triangles for months now — nope I haven't been hoarding them, not exactly — just couldn't find a project to use them on. Until now! (btw, the triangles are on sale! And Freckled Fawn has great washi. Just sayin.)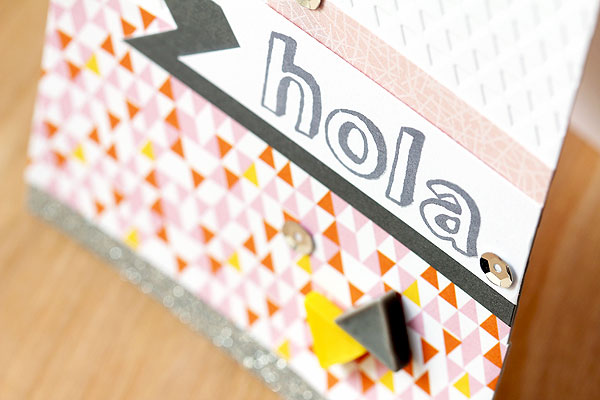 The patterned paper is a bit of a sneak peek — it's in the Studio Calico Valley High July Card Kit. (If you're not a subscriber, it will be on sale tomorrow, woo!)
And the embossing? It's from the Lifestyle Crafts Linear set. Remember when we all used the polka dot embossing folder? Well I think triangles are the new dots!
Oh and almost forgot! Here's the challenge card so that you can see what I was inspired by. :)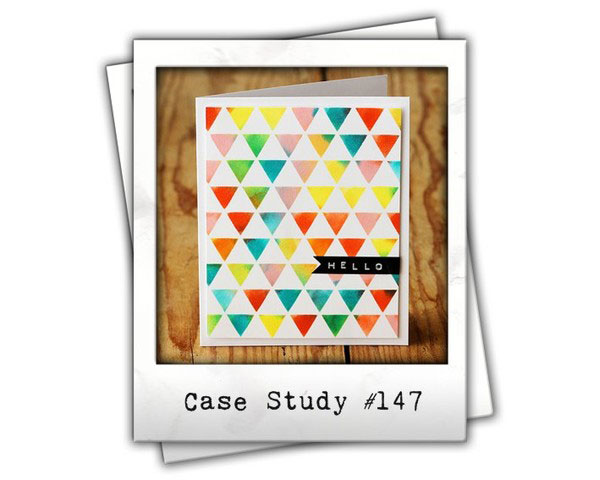 I loved this card so much — read all about it right HERE. (And, I was so honored when THE Julie Fei-Fan Balzer left me a comment on it. In case you didn't know, that is her stencil. I scared the hubs yelling when I saw the comment!)
I kept the sentiment really simple on that card, but this time I switched it up and went bigger with the Hero Arts Journaler's Alphabet set stamped in charcoal. Couldn't resist changing the "hello" to an "hola", either!
Hope you get to play along with the challenge! I have another card started already for it using the triangle in the Hero Arts Stamp and Build set. (Long story, but I cleaned my desk before I went on vacation and when I came back it was MIA. That will teach me to clean my desk!!! HA.)
Thanks so much to Chupa for having me as the Muse, and to all of you who have played along with us so far. I've really enjoyed seeing what everyone came up with! Find out more about the challenge here on the CASE Challenge blog.
Supplies