Heya! In case you hadn't heard it's Dauberpalooza week on the Hero Arts blog! I'm up today with a card and gift bag combo that I made for my stepmom's BIG 6-0! Can't wait to give it to her on Saturday.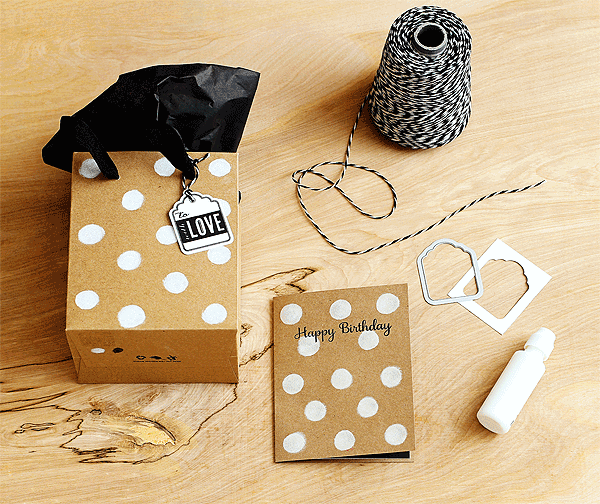 It uses the all NEW white dauber — so new that I just received the prototype! Love how it looks on kraft.
This is the first animated gif I ever made! It was so fun, I was giggling as I made it. I followed this tutorial — it was easier than I thought!
Come join the fun and see the complete materials and instructions over on the Hero Arts blog. :)
Supplies