Hiya! September is almost here, and that means I can reveal the Studio Calico monthly kits! This months are called Double Scoop and they are so cool. I know I say it every month, but this month? Yeah this month's are the best ever! And better yet, there are still some in stock!
Double Scoop Card Kit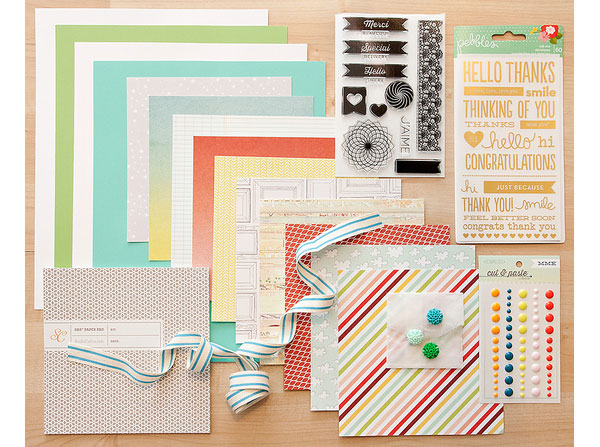 The stamps, papers and embellishments in this kit are too sweet! Here's a card I made using ONLY this kit, just love how it turned out.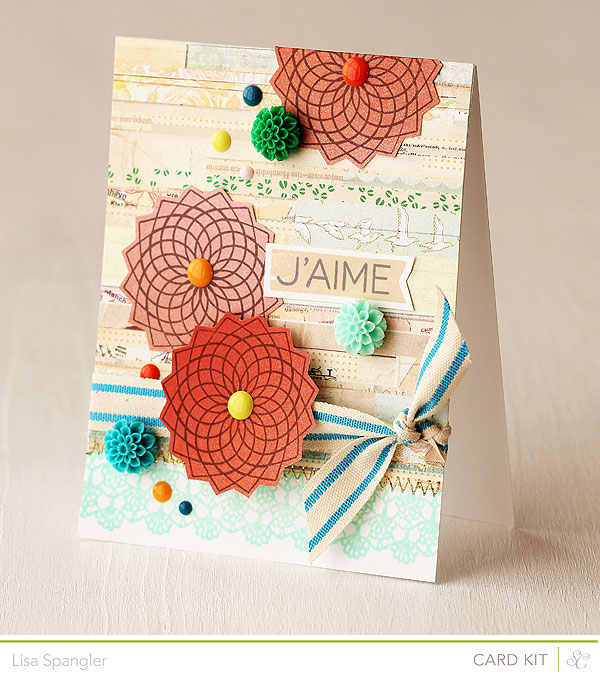 The colors just blow me away, including the little touches of mint! (Goes perfectly with the new Hero Arts Mint  Julep ink.)
I can see myself using this kit over and over again — and mixing it with other kits, like the the card add-on, Bubblegum!
Bubblegum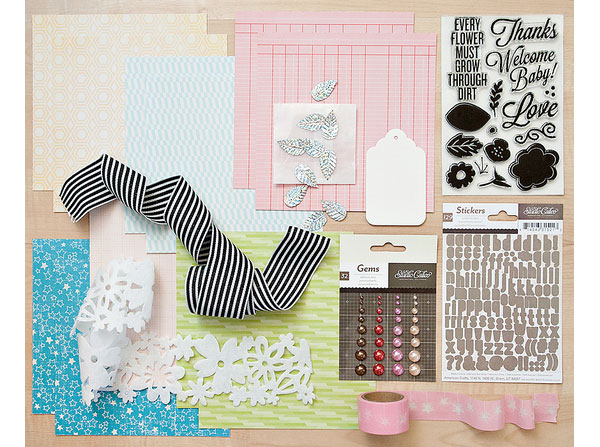 I just could not stop playing with this kit! That felt white floral ribbon was begging for some mist, so I mixed the stamps from the main kit and some flowers to and came up with two cards at once! First I placed a piece of ribbon on a card and misted away. Then I used the misted piece on another card, too!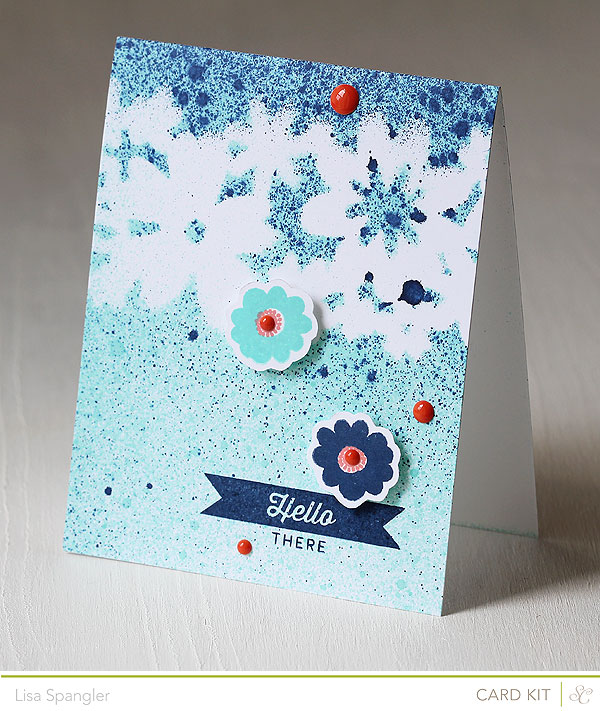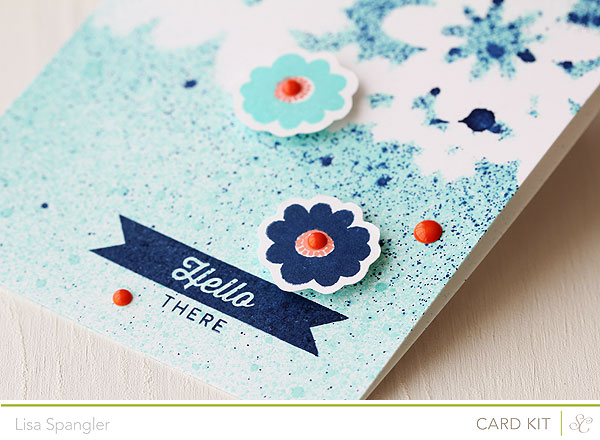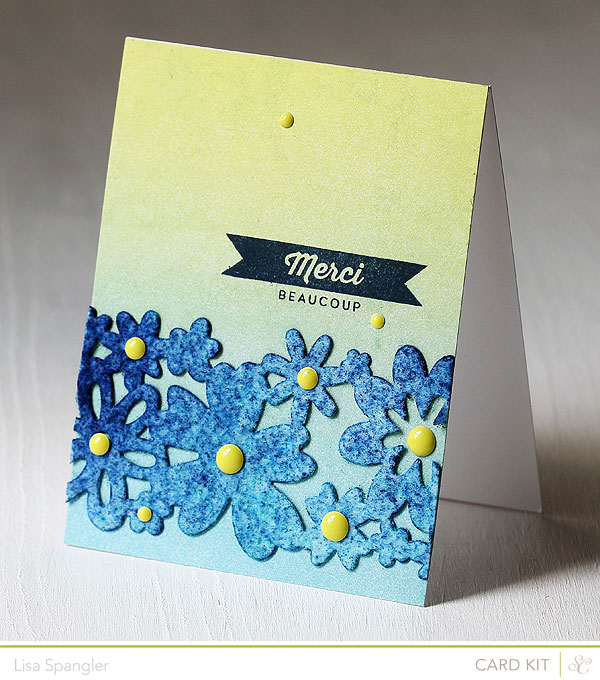 Love making two cards at once like this!
Next I just had to play with the "every flower must grow through dirt" sentiment — because it's so true! And I came up with this :)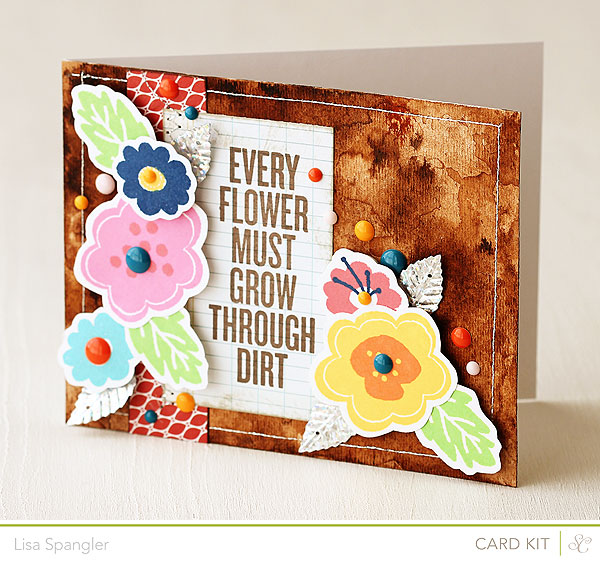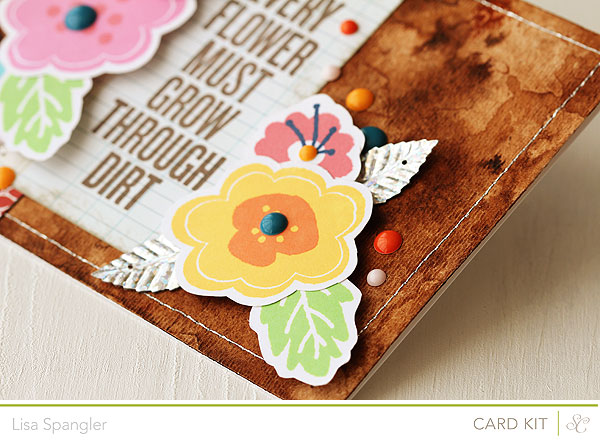 Just love those leaf sequins :)
And here's one more card that uses those two kits, plus some papers from the Licorice scrabook kit add on!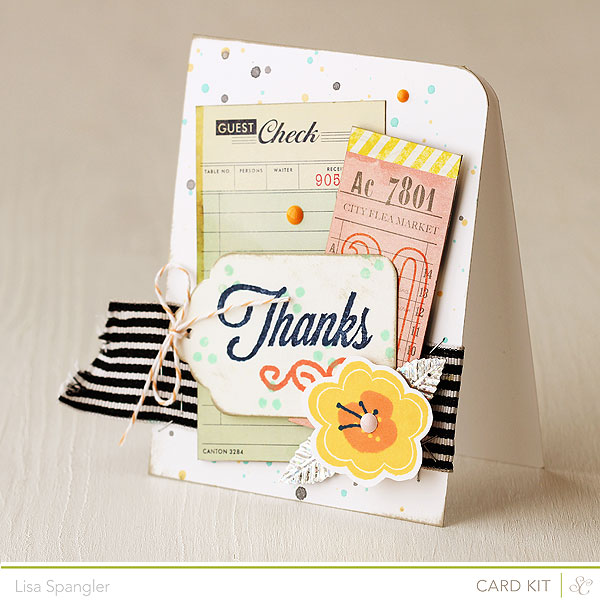 Licorice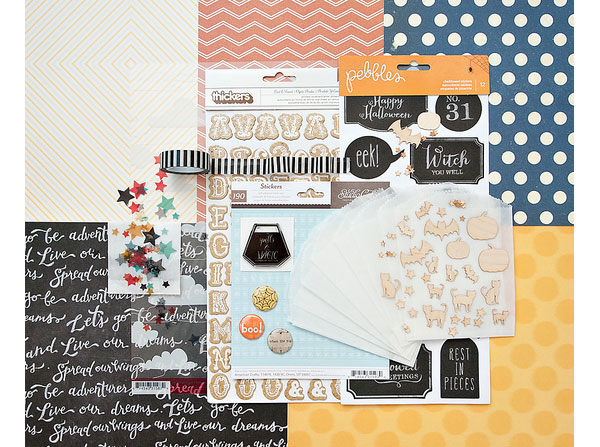 I couldn't resist getting the Licorice scrapbook add-on, I'm a such a sucker for fun Halloween things. And this kit comes with 10 glassine bags — perfect for treat bags!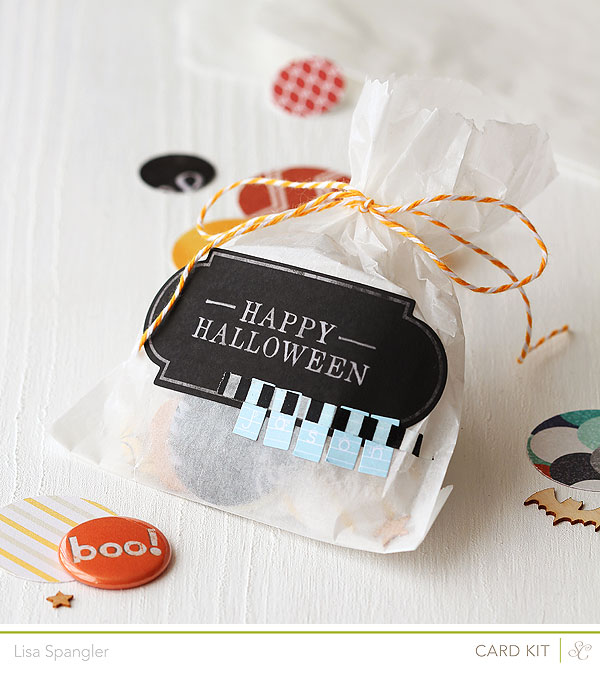 It also comes with stickers so you can personalize your treat bags. I made this one for Jason. And the "spells and magic" stamp is just too clever!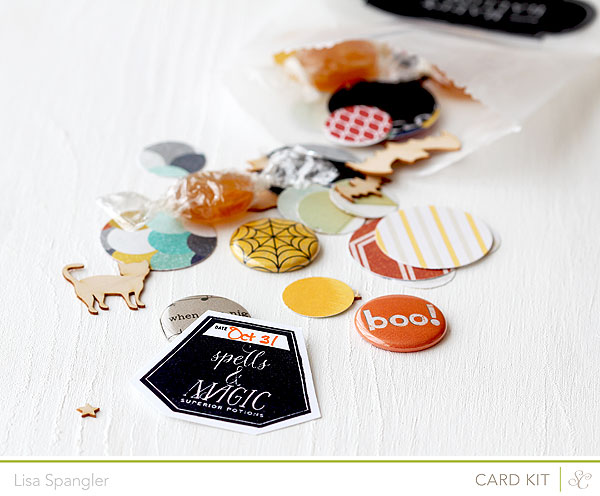 I couldn't resist making a few cards, too!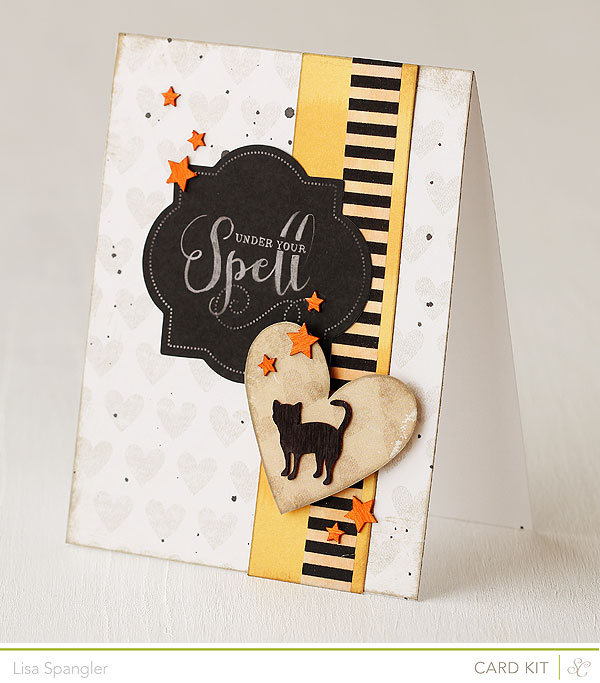 One tip I love to do with wood veneer embellishments is to color it with Copic markers — because you gotta have a black aat at Halloween, right?
So, have you decided that you gotta scoop up some Double Scoop goodness? Well then, here's the links! :)
Studio Calico Double Scoop Kits
More Supplies