Can you believe March is almost here? I sure can't! Time is just flying by faster and faster these days. Anyhow, March means that my two great aunts will having birthdays soon! (They are my grandma's sisters, but they are also great!) Random trivia fact for ya that I learned today from a friend: in India, your great aunt is also called your grandma. Love that!
I usually make them similar cards since they live far enough apart so that the won't see each other's cards, ha ha. But I don't make them exactly the same since that would be boring. :)
So for these two cards, I started out by stamping the Hero Arts Looped Flower background in soft granite ink on to some watercolor paper that I'd trimmed to 4.25 x 5.5″, then I watercolored the circles. I used the soft granite instead of black ink so that the inked circles wouldn't stand out too much and the watercolor would take center stage.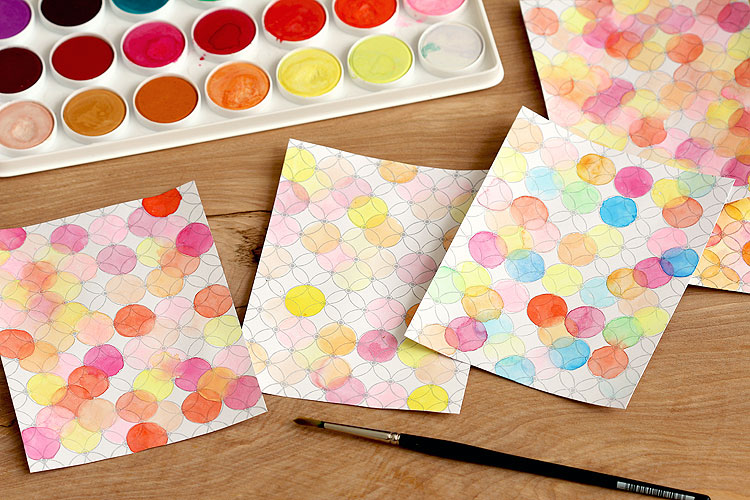 Some of the circles I let dry before coloring the overlapping circle, and some of them I colored the overlapping one while the previous one was still wet. It's kinda cool because it gives you different effects. This is so relaxing, I could have kept going happily coloring circles for hours. But I made myself stop and put together the cards. :)
Here's one of the finished cards — I just sewed the watercolored piece on a white card base with silver metallic thread, then added some sequins and gems. Oh and I kept the message in black so that it would be easy to read — my oldest great aunt is turning 93, so I wanted it to be easy on the eyes.  Here's a closeup so you can see it better: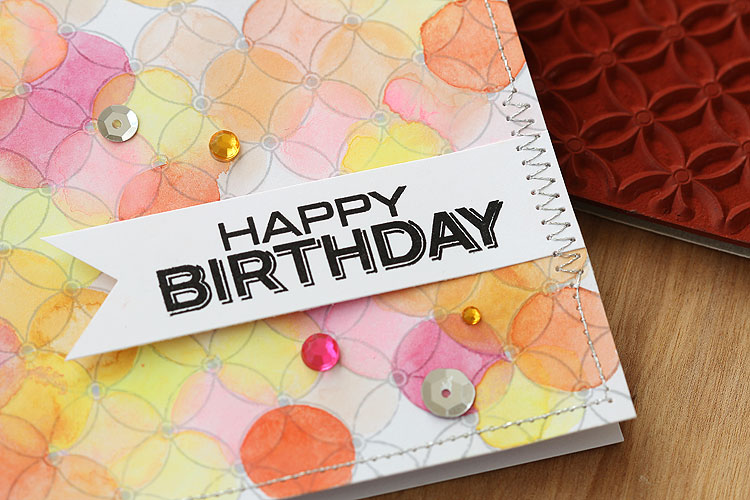 Here is the other card! It looks a lot like the first one — but if you look at the watercolors you'll see differences.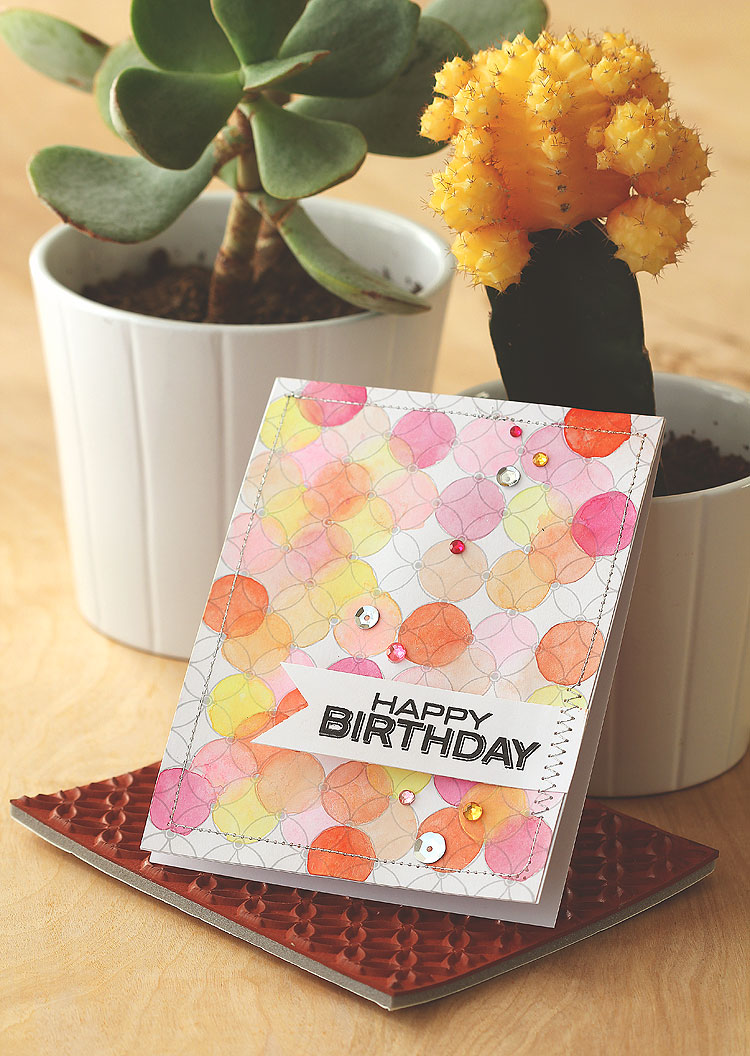 Then I whipped up a quick felt flower brooch for each of them. Because everyone needs something special to wear on her birthday, right?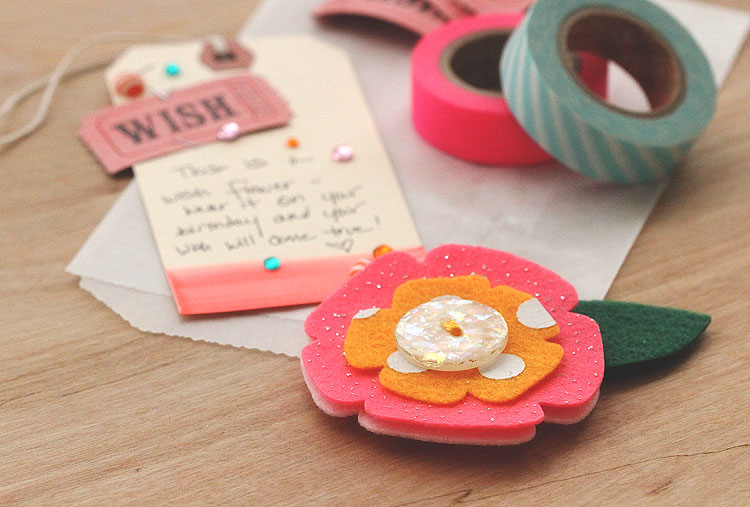 I just die cut the flowers out of felt — including polka dot felt that a friend sent me, and glitter felt, then sewed on a sparkly button and a pin back. It looks like the Sizzix die cut that I used is no longer available, but this one is pretty similar.
Happy Birthday Aunt Freda and Aunt Ada! I love you both. xo
Supplies
PS. There's still time to enter the Hero Arts/BasicGrey Spice Market collection giveaway! To enter, leave a comment on my blog hop post. (If you leave a comment on this post it won't get entered, so be sure to leave your comment on that one.) Comments must be received by 11:59pm PST on Sunday, March 2. And I just gotta say that I LOVE all of the projects on the hop. Just fantastic!
Hope you have a great weekend,