Hello hello! Hope your week is going well! I've got a fun watercolor technique to share with you today — it's over on the Hero Arts blog but I'm so excited about it that I'm sharing it here too! It all relies on the magic of Hero Arts soft shadow inks. These inks are really soft and subtle — perfect for adding that extra little something.
I discovered this technique quite by accident — turns out that when you watercolor over a soft shadow ink, the ink will darken to match the ink color. Let me show you how it works.
The Process
For this card, I'm using stamps and papers from the BasicGrey Highline collection. I just gotta say that I love this collection so much! Feels kinda beachy, but with a modern vibe to it. Just love! I based my whole color scheme on a strip of paper from the 6×6 pad.
I started by stamping the Geometric Background stamp with soft vanilla on a white card base.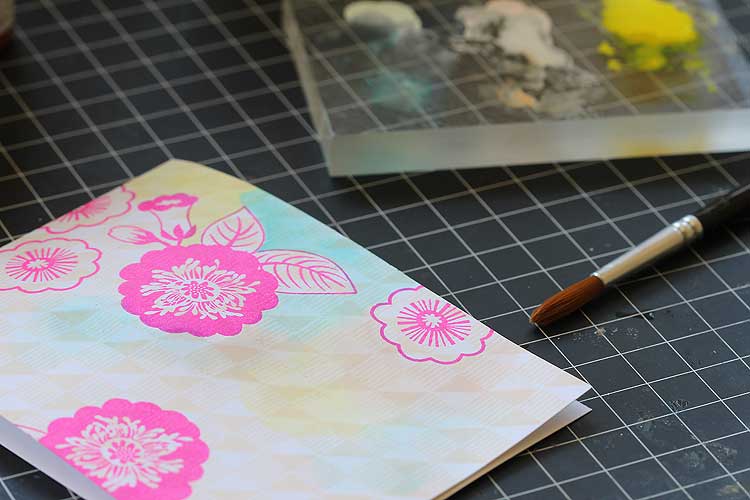 After I stamped the background, I went ahead stamped some flowers from the Good Times set in neon pink ink. Then I heat set it to make sure everything was dry. You don't have to heat set if you let them dry for a while, but I'm impatient, ha!
Then I tapped some daubers out on an acrylic block to make a palette, mixing pastel daubers with regular colors plus a little water. Then I grabbed my brush and went to town painting on the outsides of the flowers.  Hero Arts daubers are water based so you can use them just like watercolors.
Dauber Mixing
To tone down the colors so they weren't too bright yet still went with the paper, I mixed pastel colors with their neighboring regular color, plus a little water. I mixed:
Soft Mint and Tide Pool
Soft Peach and Dark Quartz
Soft Yellow and Lemon Yellow
Soft Pink and Ultra Pink
Here's a work-in-progress shot so that you can see how the shadow ink changes to a different shade: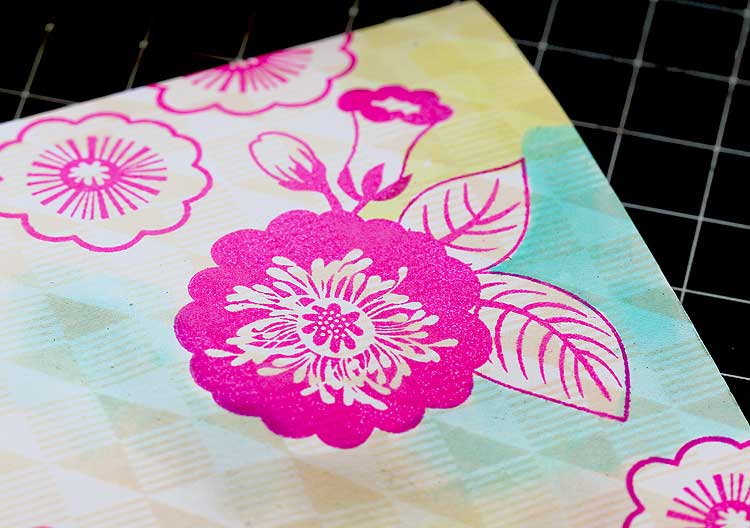 Don't worry if you get your flowers wet as the ink will go back to normal after it's dry. Also, your watercolors will lighten as they dry as well.
After it dried I sewed on a strip of my inspiration paper and some pool with gold metallic thread — can't stop using gold metallic thread these days! I thought it went with the modern beachy vibe, too.
Hello There
Here's the finished card!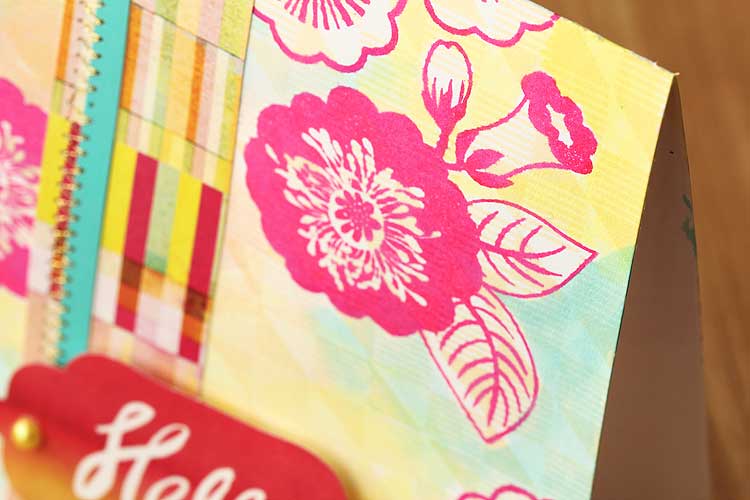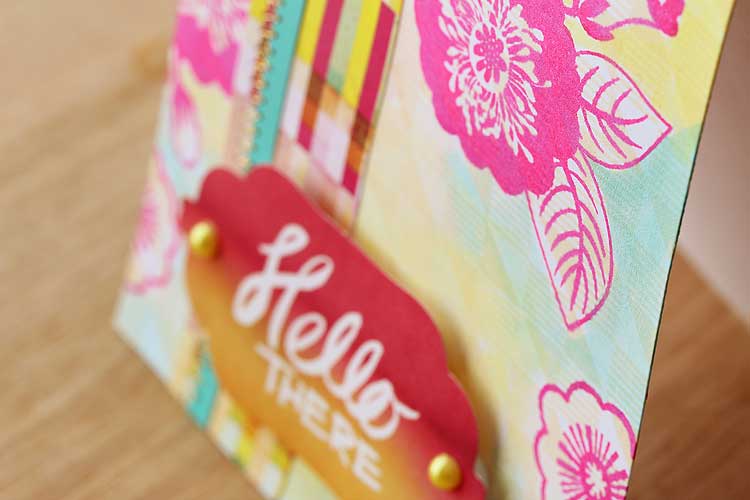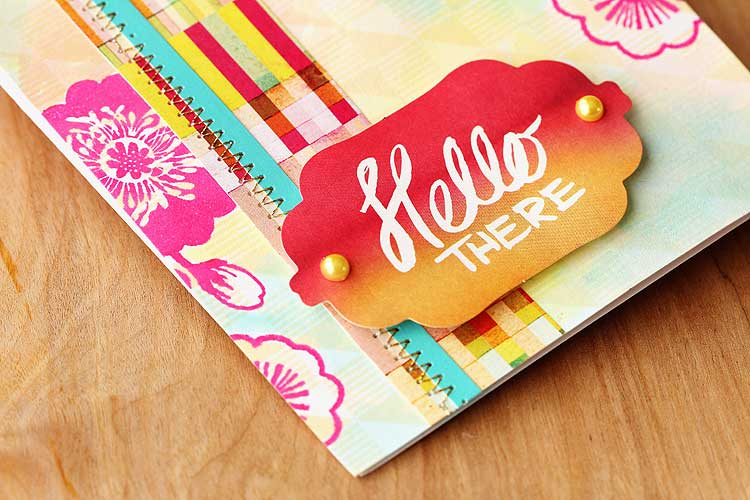 Isn't that super cool? It's almost like the shadow ink adds texture to the paper, even though it's smooth as can be.
And, if you're like me and you can't get enough watercoloring, check out this watercolor flower technique that I did for the Simon Says Stamp blog today. Yeah, I can't stop! xx
Supplies