Hey and happy Friday! I'm honored to be the March guest designer at Neat & Tangled, and I've got another card to share. Neat & Tangled Stamps + Overlapping Inks = Neat Effects.
Today I'm using the You + Me set. Just love this set so much — there are so many things you can do with it! Check it out: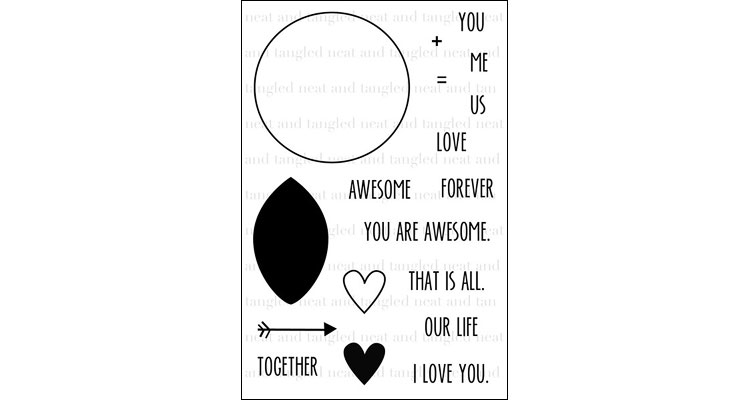 Today I decided to put that petal shape to work and make a flower. You can get some really neat effects by overlapping your inks!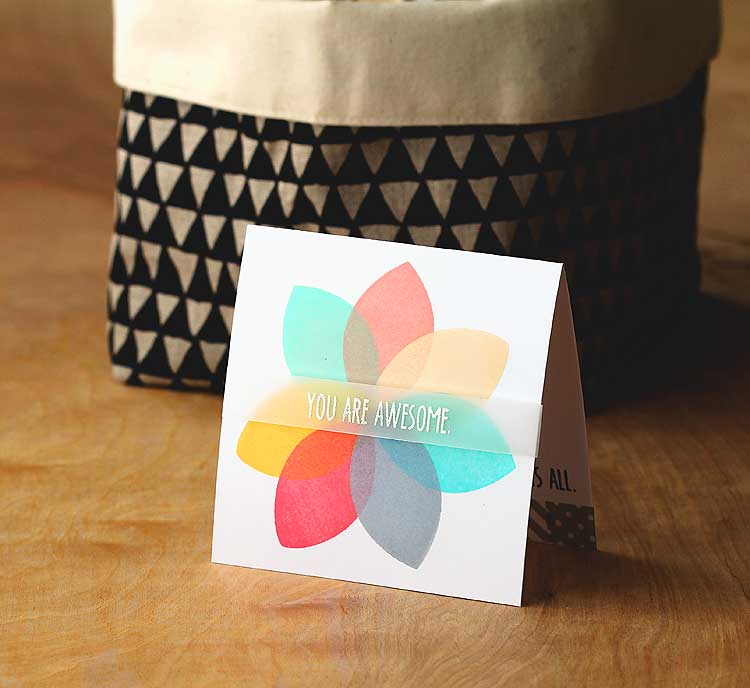 This is super easy to do, and I just had to say that I am so impressed with the even stamping from the Neat & Tangled stamps. Some clear stamps with solid shapes such as this have issues where you don't get good coverage. But these just rock. (Not to mention the Hero Arts inks I used — I listed the colors for ya below.)
I didn't have any problems at all switching from one color to the next either — I just cleaned the stamp off with a baby wipe in between colors and that was that. Color me happy! And very very impressed.
So here's my trick for doing this if you'd like to try yourself. My secret weapon? A pencil!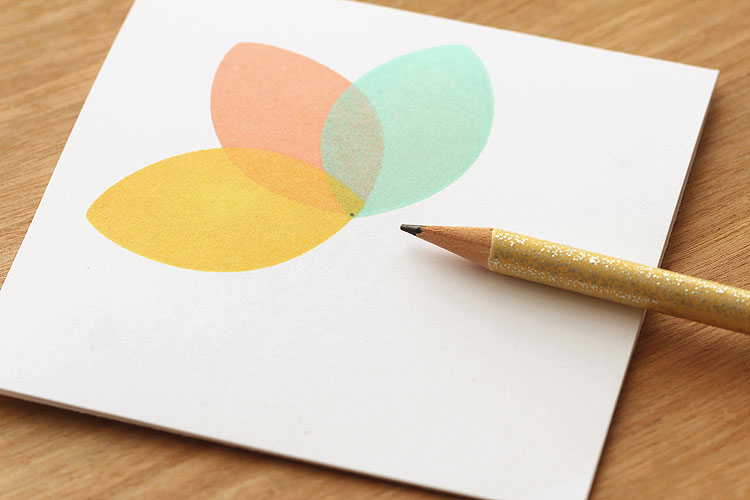 I used a glittery gold pencil but any will do. :)
Just start out by making a dot in the center of your card, then line up the point of the petal with the dot and stamp the petal, overlapping as you go. When the inks overlap they will form a new color — too cool!
It was hard to capture how neat it looks — it's kind of like a velvety suede finish. Wah!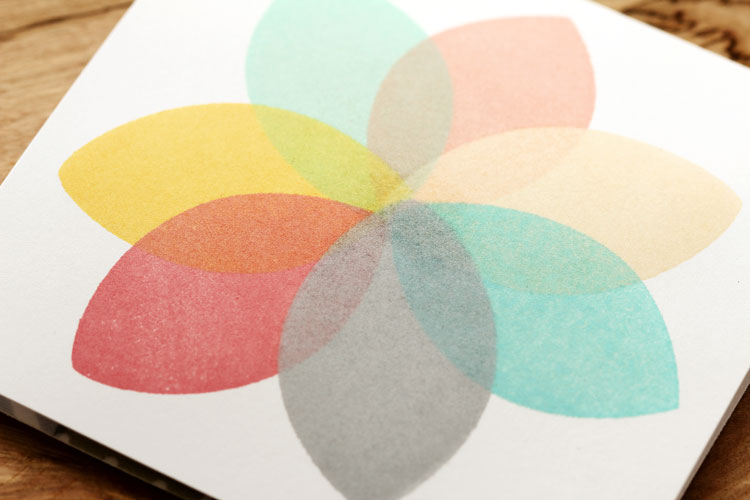 Here are my colors starting in the top left — all are by Hero Arts:
Mint Julep
Soft Cantaloupe
Soft Vanilla
Tide Pool
Soft Granite
Pale Tomato
Butterbar
I had to throw that soft granite in there after noticing how some of the other colors like the mint julep and soft cantaloupe combined to make a gray. I haven't tried this with other inks, but I bet you'll get different effects depending on what ones you work and I would guess that dye inks would work best for this instead of pigment. I think I'll have to experiment and see!
After I was done I just couldn't bear to cover up the front of the card, but I still wanted to add a message. So I stamped "you are awesome" on vellum instead and heat embossed it with white embossing powder.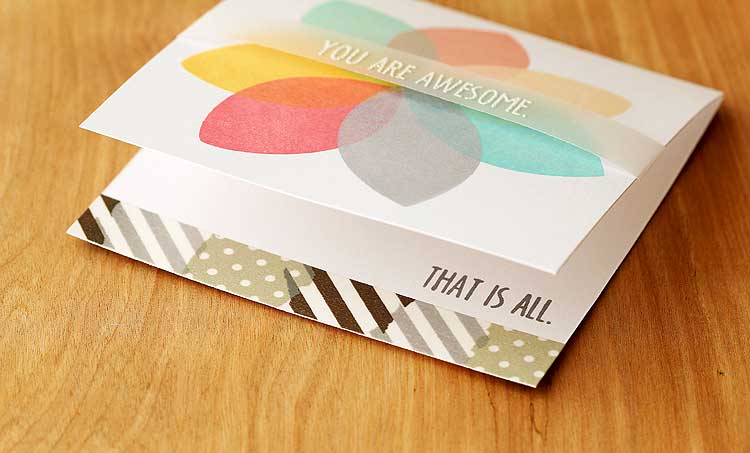 Then I decided to stamp the "that is all" message on the inside with charcoal ink — after adding a little washi. Those two messages are just too clever together!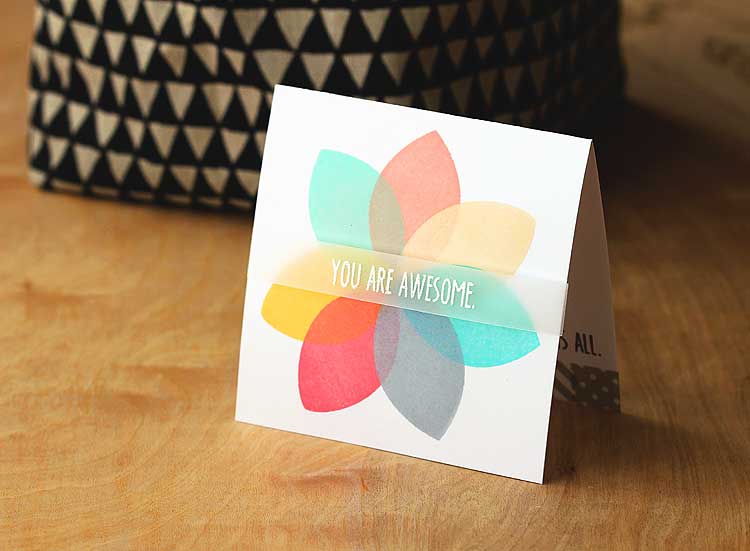 I plan to make some more of these in different colors — plus I have big plans to get my math geek on and make some Venn diagram cards to give to J with this set too! Cannot wait.
If you'd like to pick up a You + Me set of your own, they are available here at Simon Says Stamp, or you can sign up to be notified when they are back in stock the Neat & Tangled shop here. There are more awesome stamps in the shop too — I've got my eye on this Diamonds 3×4 stamp — perfect for journaling cards. Told ya that Danielle was clever!
Thanks so much Danielle for having me as a March guest designer — it has been a blast so far! You are awesome. That is all. xo
 Supplies