Hello hello and happy Friday! I'm super excited to share some sneak peeks from the Hero Arts summer catalog with you, live from Hero Arts HQ where it's a beautiful day in the Bay Area! I know it's been a long, cold winter for all of you up north — in fact, it's been pretty cold even for me in Texas! These stamps are like a welcome breath of fresh air. Just love! I know I say this every release — but these are some of the best stamps yet.
Are you ready? Here are the peeks!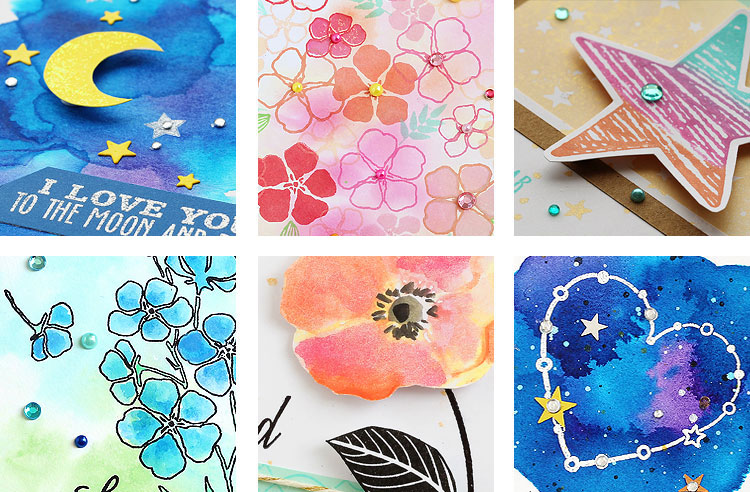 I'll be teaching two workshops with these NEW stamps, sprays and stencils and lots of great techniques at the upcoming Collins Group Spring Education and Trade Show event near Boston! Find out more right here. Hope to see you there! Hurry because one of the workshops is almost full. So sorry this show is not open to the public — but for all of you out there, watch the Hero Arts blog for MORE sneaks soon.
Have a great weekend,