Hey hey and Happy Friday! Today I have a set of cards I made for my last project as the March guest designer at Neat & Tangled. I can't tell you what an honor it has been to be the guest designer, or how much fun I've been having! Thanks so much again to Danielle for having me.
Now on to today's project that uses the super versatile Just Hello set. As soon as I spied the sweet little envelope in the set I knew just what I wanted to do: make a clean and simple stationery sets with matching real-life envelopes!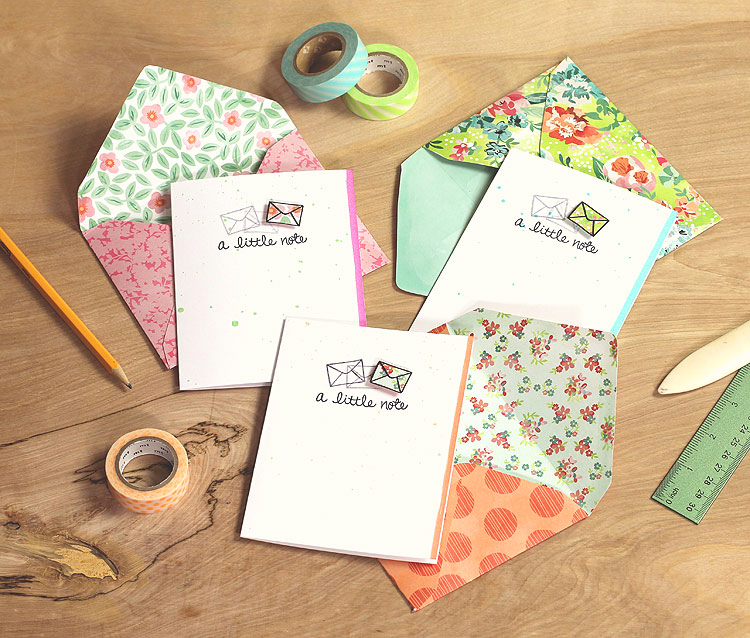 Just love how these turned out — and can't wait to make some more so I have a bunch on hand to send!
I started by taking apart an existing envelope that I had handy and tracing it around some sheets of BasicGrey Fresh Cut papers. Oh my aren't these papers just so pretty and springy? Since they are double sided, you get your envelope liner built right in. Bonus.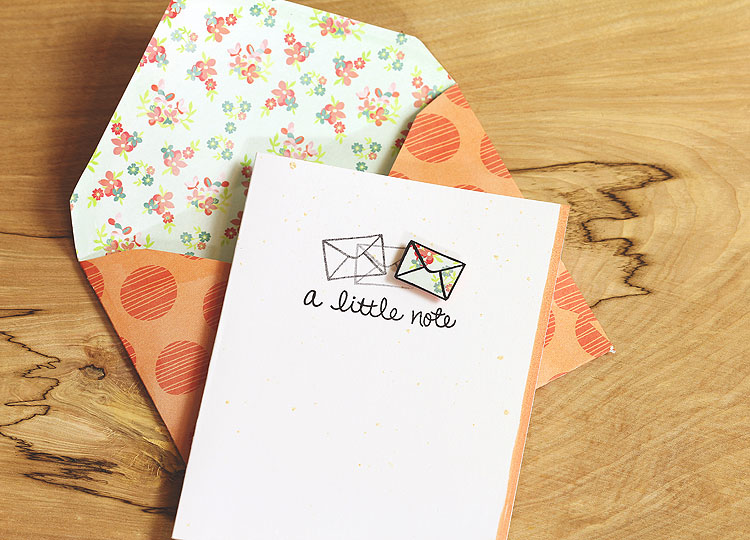 I think if I was going to make a bunch of these I'd pick up an envelope liner template, or make my own from chipboard (I like to use cereal boxes for things like this.)
I stamped the envelopes on paper and cut them out — so easy! I picked the pattern based on the size — the large polka dots were kinda hard to see.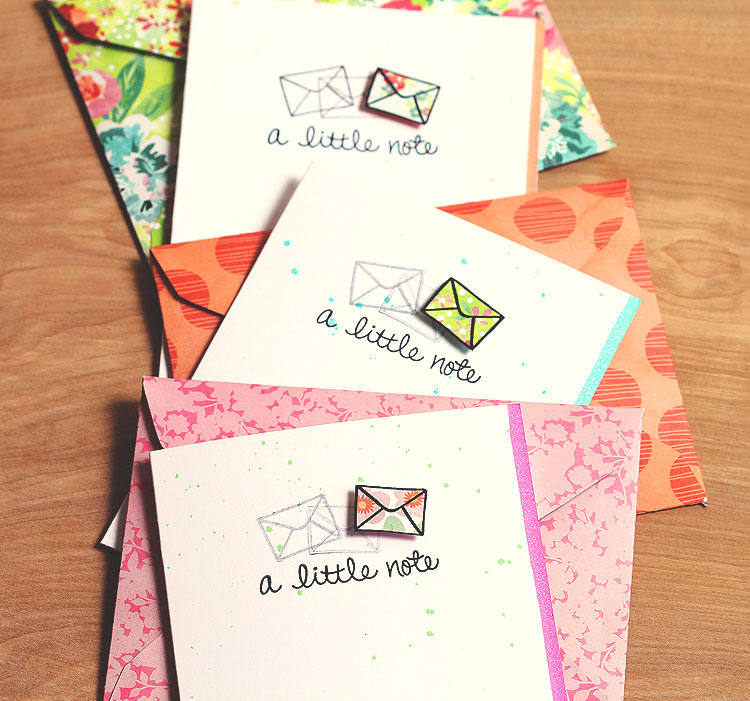 Then for a little bit of added interest I colored the edge of the card with a coordinating dauber, then added some splats with mists.
The last little touch was to stamp the envelopes twice to make kind of a shadow. I used the same black ink that I used to stamp the envelope on the paper, but I stamped it off on scratch paper before stamping it the card to make it lighter.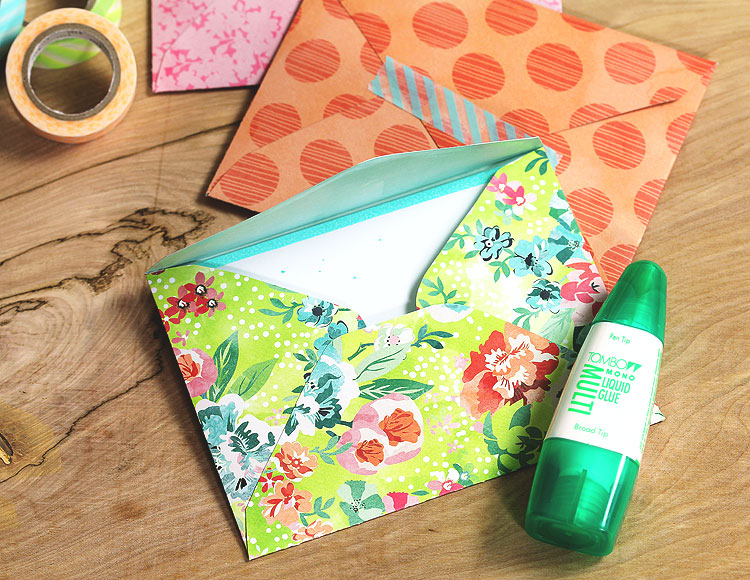 Oh and here are some tricks for the envelope! I used a regular old gluestick to glue the envelope together. For the flap, I used my Tombow Mono multi liquid glue — this stuff is so great — I just put a line around the flap and then smeared it with my finger. Don't know if you know, but if you put the glue on paper without sticking it to anything and let it dry it becomes reposition-able — like a post-it note! So cool. I added a bit of washi tape to the flap for a little extra security in mailing. Plus any excuse to use washi tape is a good one, right?
This awesome Just Hello set is available here at Simon Says Stamp or here at Neat & Tangled. By the way, Danielle just added some new sequin mixes to her shop — be still my heart! Check them out.
Hope you have a good weekend! I'll be in Boston teaching two workshops, cannot wait. Follow me on instagram to see some pics. xo
 Supplies