Today we're celebrating A Blog Named Hero turning two with a blog hop! Yay! If you've been following along with us, you'll have arrived from Vicky Papaioannou's blog. If you're just joining us or you encounter a broken link you can click on back to the start at ABNH.
There are two great prizes up for grabs, one from Hero Arts and one from Simon Says Stamp, woo! Leave a comment on this post for a chance to win! The more comments you leave, the more chances you'll have.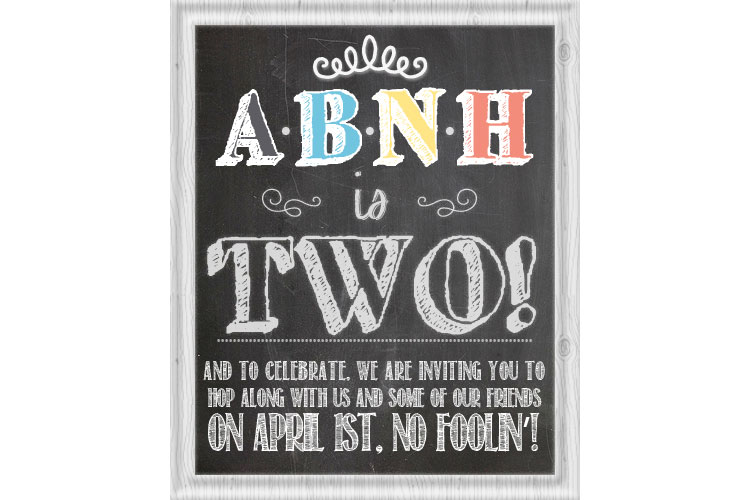 So happy to be a part of this celebration! I'm doing a little celebrating myself as I just got back yesterday from a show in Boston where I taught two Hero Arts classes using NEW stamps from the catalog that debuted at the show called Starry Nights. It has great new constellation stamps plus flowers — because after the winter we all had it's time for spring! Find previews on the Hero Arts blog all this week! :)
In the meantime, I thought I'd share one of my new favorite messages that Hero came out with — I was thinking of my husband J when I suggested it — and made this card thinking of him, too! Are you ready?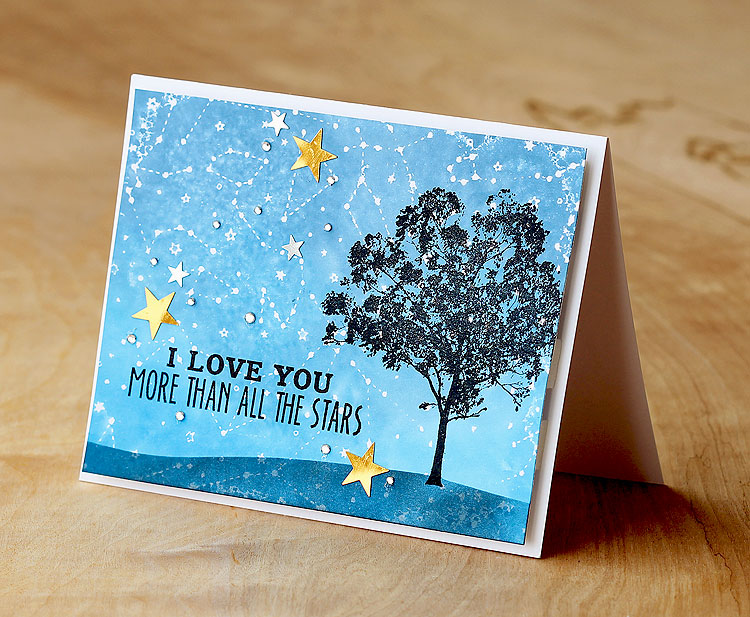 This is really meaningful to me because J and I love to go to star parties at the McDonald Observatory out in the mountains of Fort Davis, Texas. Can't wait to go there again! It's so beautiful. And so romantic.
So back to the card! It uses the awesome Reverse Constellation Background stamp that came out at CHA, plus  the Tree for Life that came out in the 2014 catalog, plus some distress inks. (Find all supplies below.)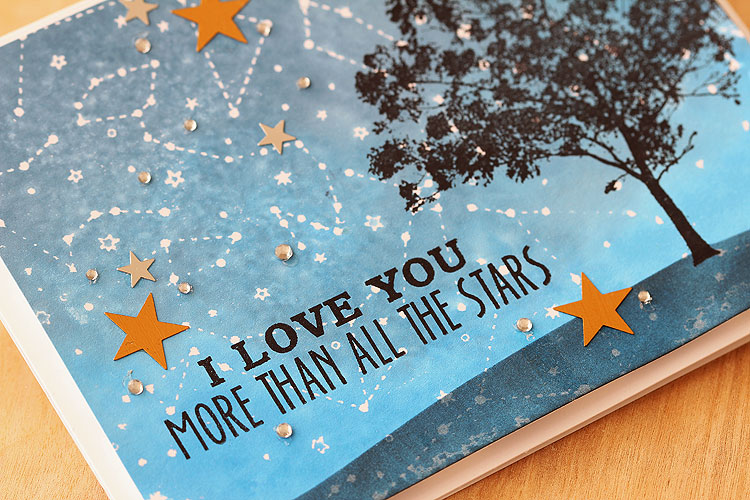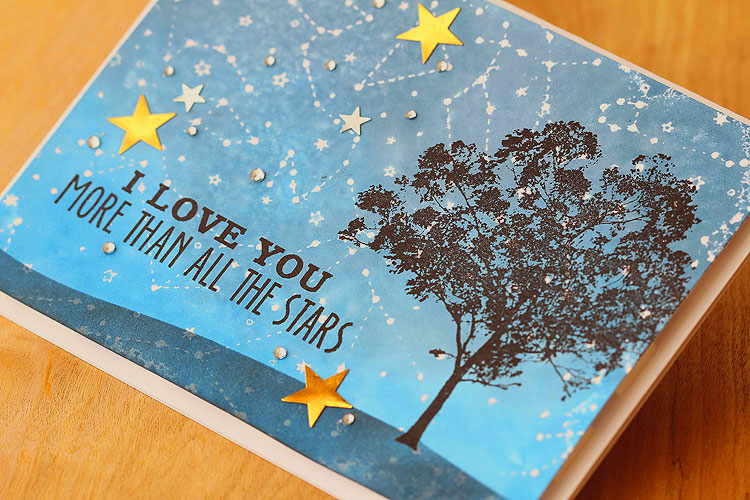 I just inked up the background with the distress inks, misted with water and stamped. Love. Then I trimmed a piece of paper to make a mask for the hill and sponged on some more inks. Easy!
To finish off the card, I added some gold + silver star sequins from the Studio Calico Magical pack and some tiny crystal gems from Hero Arts. Gotta say I love how you get a variety of sizes in this gem pack!
Can't wait to share more cards I made with this release — I think it's one of the best yet. And I'm not the only one — so many stamp stores who attended the show in Boston felt the same! You'll be seeing the new stamps at stores soon — they start shipping to stores on April 15th. :)
Now, on with the hop! Your next stop is Sarah Gray — cannot wait to see what she's made!
Happy Birthday ABNH! And thanks to Linda and Mary Dawn for inviting me on the hop! Here's to another great year! xo
Supplies