Hello hello and happy weekend! I'll be back sharing my Mother's Day cards tomorrow — because my MIL reads my blog and she might see ha! —  but today I wanted to share some cards I made with the very versatile Night and Day Flowers set from Hero Arts. Just love this set so much!
You can use the outline stamps by themselves, the solids by themselves, or combine both! (I just may have had a little hand in these designs.)
For this first card I used the outlines and did some watercoloring. Check it out: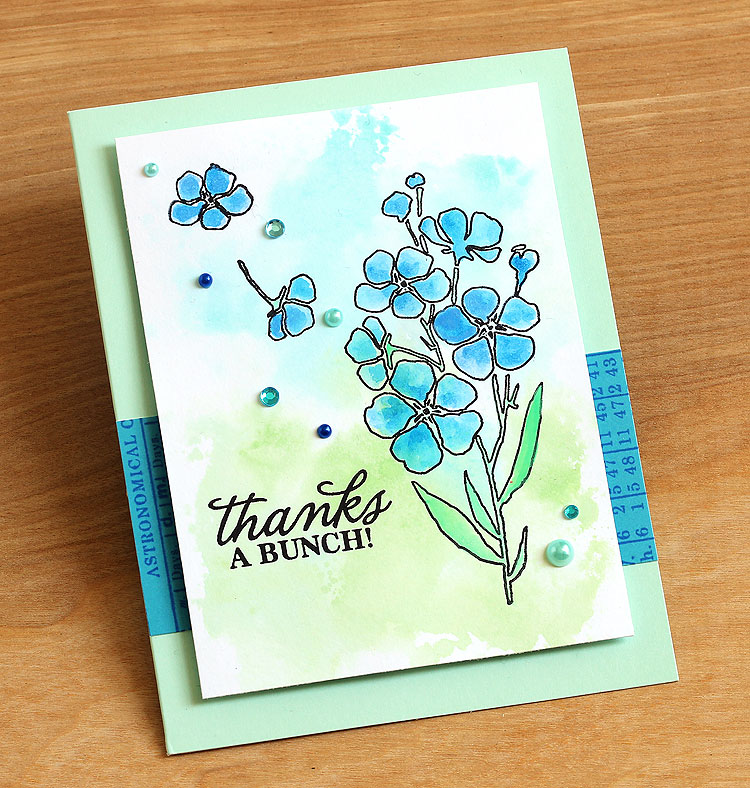 I made the soft background by doing one of my favorite tricks: I tapped daubers on an acrylic block, misted with water, tilted the block back and forth a little to blend the colors, then placed a piece of white cardstock over top and pressed down. You can see another card where I used this technique here on this post — I just think it's so soft and pretty to layer the pastel daubers over regular colors.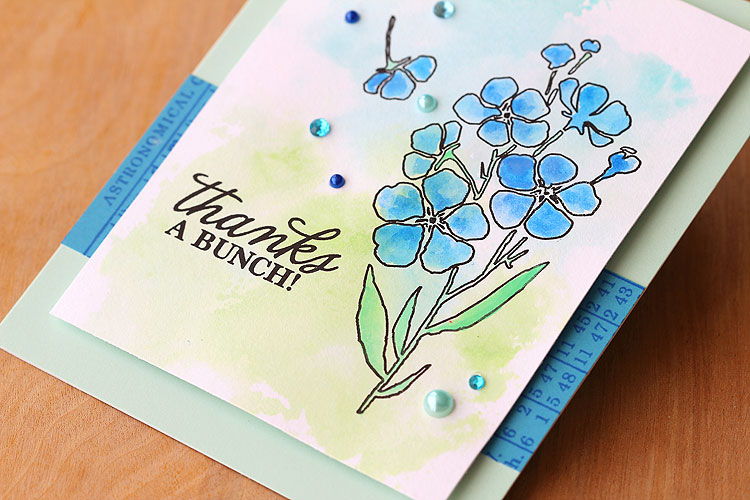 I kind of put green near the bottom for grass and blues towards the top for sky. Then once it was dry I stamped the flowers and colored them in.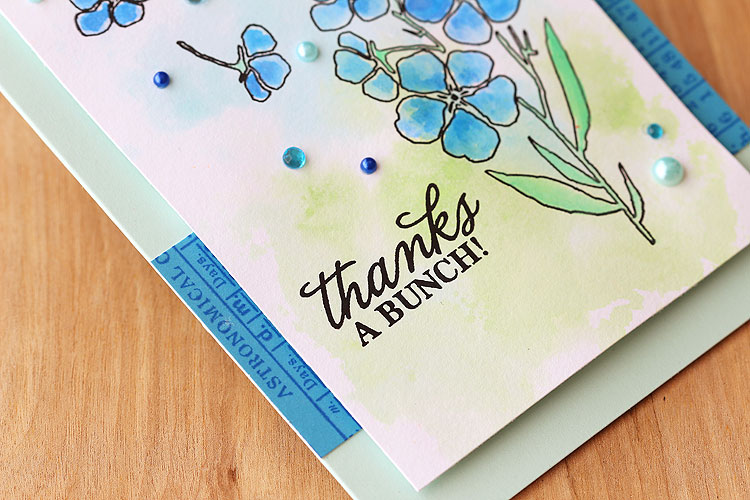 And I couldn't resist working in one of my favorite stamps lately — the BasicGrey Astronomy Background. Just can't get enough!
Two More Cards
In case you missed it, I shared two more cards using the Night & Day Flowers set over on the Hero Arts blog yesterday. It's just some simple stamping, but it's a great way to explore color combinations!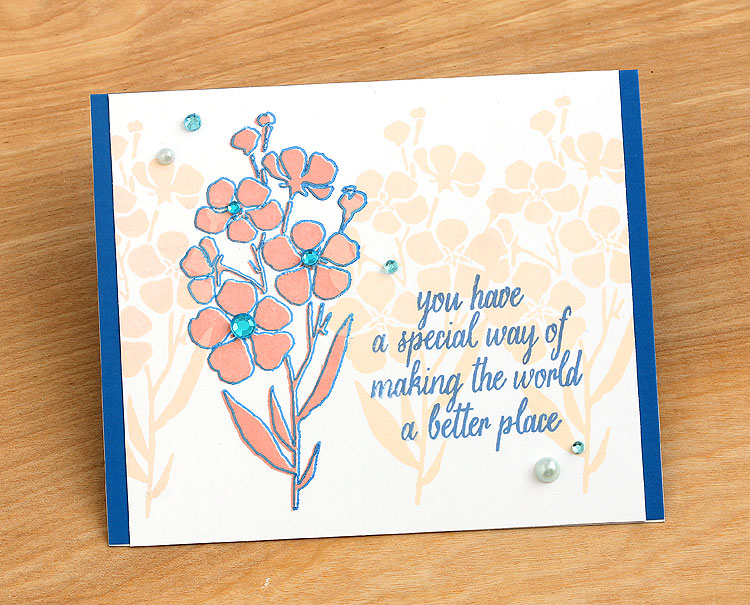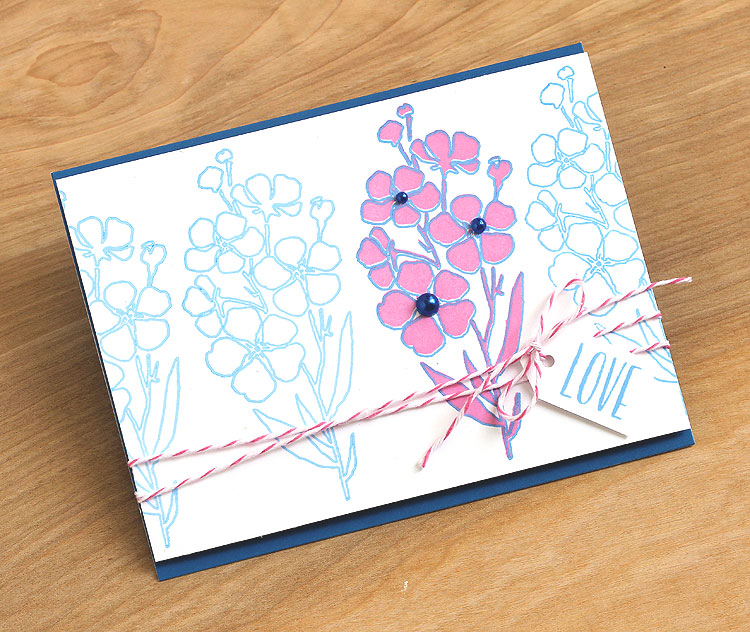 Find out more about these two cards HERE at Hero Arts.
Supplies