Just a quick post to pop in and wish all of the moms out there a very happy day!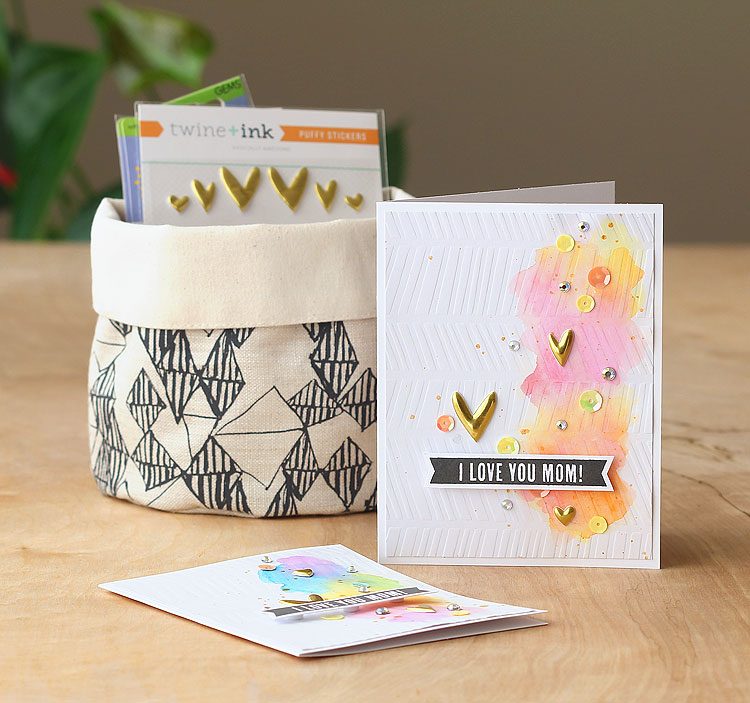 I made these cards for my step-mom and my MIL. It's days like this that I wish we still lived in Ohio. Don't get me wrong, we love Texas and love living here. But sure do wish we could give our moms a big huge hug.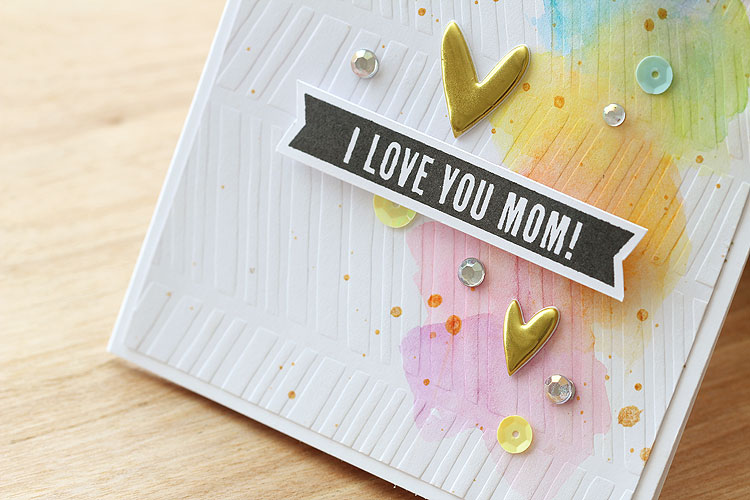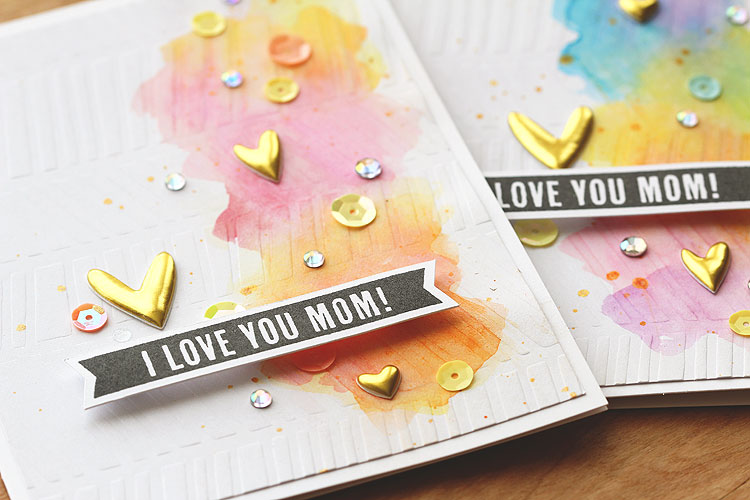 Just a few quick notes on these cards:
I used the new Hero Arts Zig Zag Pattern stencil to emboss these cards — just added a piece of felt under the first plate in my sandwich before running it through the machine. One of these days I want to get an actual embossing mat and see how it compares. But for now this works great!
Still can't stop using sequins. And these gold hearts from Twine + Ink are fast faves too. Gotta get some more.
Added some splats with Hero Arts gold spray to tie in with the hearts. It has such a pretty shimmer.
Tried out a new set of Mister Huey's watercolors from Studio Calico — love the colors! And the cute, compact size will be perfect for travel.
Also can't get enough of the Hero Arts Chalkboard black — it's so soft and pretty. Plus the mid-tone formula of ink is gives great coverage with solid stamps. BTW, love how the Best Mom Ever set has stamps that can be used for Mother's Day — and all year long.
And I finished everything off with Diamond Gems from Hero Arts. These gems are so cool — they have all the colors of a rainbow, kinda like when a soap bubble hits the light.
Just gotta say that I love watercoloring random backgrounds like this — it's so relaxing and fun.
 Supplies

Happy Mother's Day, moms! xo