Hey hey what do you say! Today is Chari Moss' birthday! YAY! She is my guest over on the Hero Arts blog, and we're having a giveaway to celebrate, so after you're done here be sure to click on over and leave her a comment. Now for a little card surprise that I stamped up for her!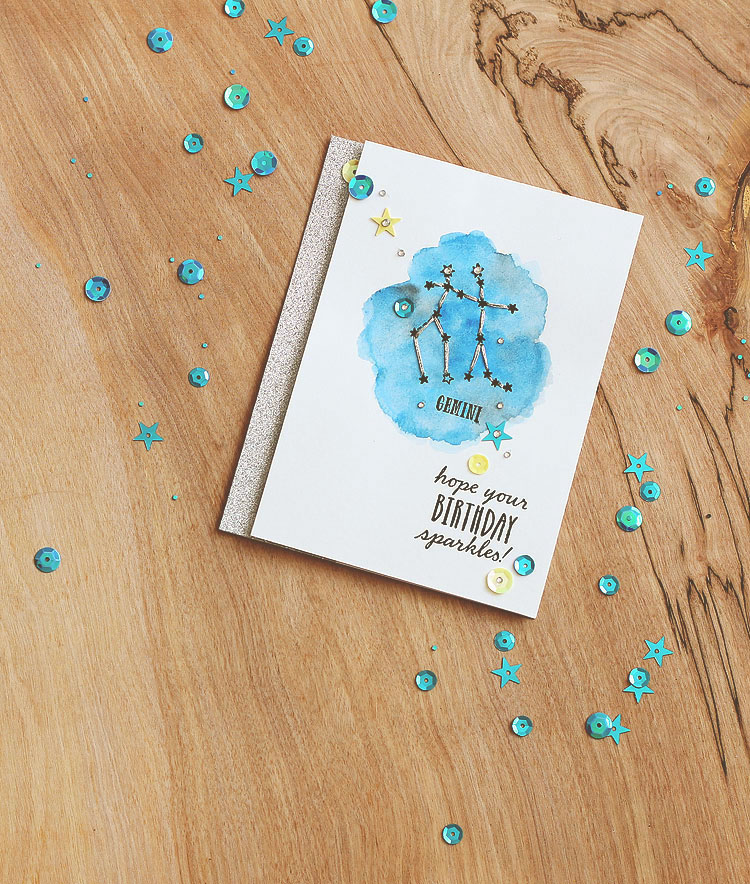 This was my first time stamping the Astrology Signs set, but I've had the idea to add some stitching since the first time I saw the proof at Hero Arts HQ. Couldn't wait to try it.
So I started out by watercoloring a random background with the Mister Huey's watercolor set. I love this set, it's so darn cute. Plus it has such great colors. Then when it was dry I stamped Chari's sign, gemini. I kinda like it that it's twins — like it's Chari and I maybe! :)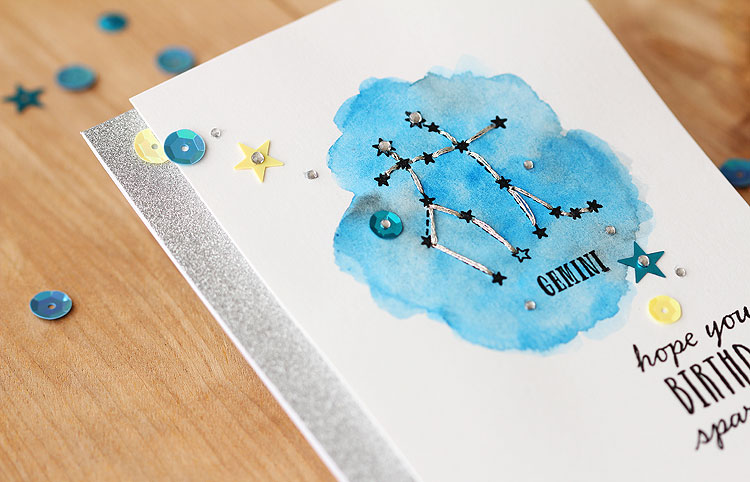 Next I stamped the "hope your birthday sparkles" message from the Written in the Stars set — fun! Then I added the stitching using some sparkly embroidery floss. I didn't notice it until after I took the photo but looks like I messed up the stitching on the twin on the left  — oops!  I trimmed the side off and layered some silver glitter paper to that side of the card, then added the stamped panel with foam dots.
Then to finish it off I added some gems and sequins for a even more sparkle! Just love how the Studio Calico sequin packs have stars in them!
Happy happy birthday, Chari! Sure hope it sparkles. xo
PS. Don't forget to join me over at Hero, wish Chari a happy day and enter the giveaway! Woo!
Supplies