You guys! I'm over on the Hero Arts blog today with a little art journaling page. Just had to share it here, too! I've had some good news in the continuing saga of my leg and it actually seems to be healing. Yah!
In fact, I did a little rain dance — in the actual rain ha ha! — that inspired this page. It felt so good to be standing on my leg again! Even though it hurt. And the cool rain felt so great on a hot day. Made me feel like a kid.
Then later on in the day I spied this Hero Arts cut file in the Silhouette Store and I just had to get it and make this page. It was meant to be.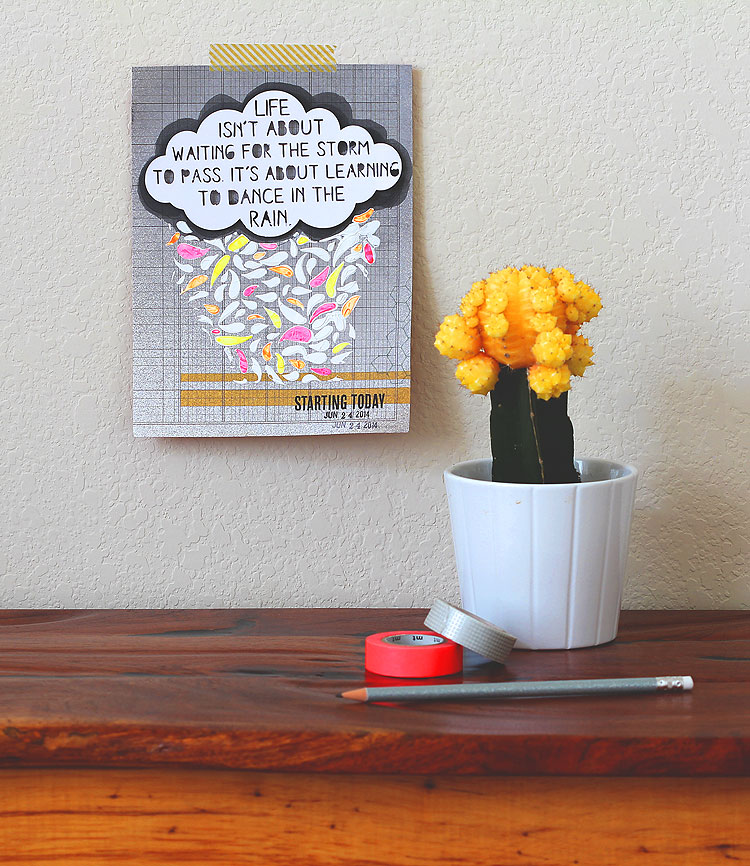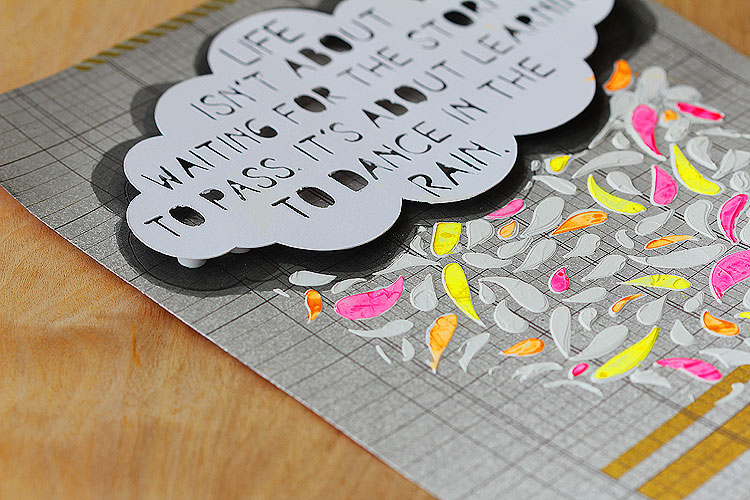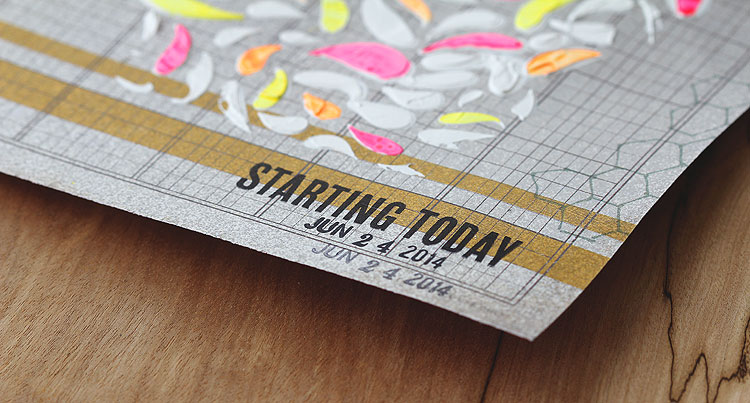 Want to find out all the nitty gritty details on how I made this? Dance on over to Hero and join me! xo
PS. You need to use gesso for this, as the daubers won't "stick" to embossing paste.
PSS. I plan on putting this page in my Studio Calico handbook — love doing art journaling on pages this way as I don't have to worry about messing up. But for now it's up on the wall in the bedroom. :)
Supplies