Hey again! Here's another card I made today with my pen & ink fir stamp. :)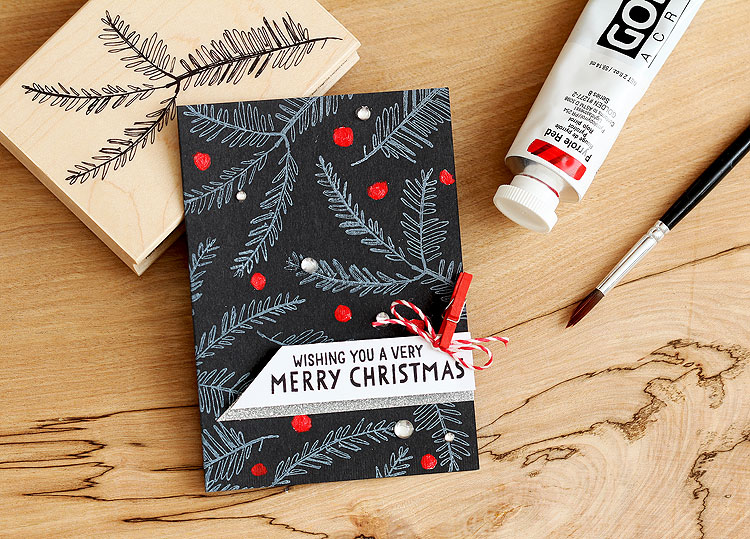 This one is super clean and simple. I just stamped the fir with white pigment ink on a black 4-bar notecard from Paper Source, then used red acrylic paint to add the berries. Super easy! Love how the red pops against the black. This is something you just can't do with ink.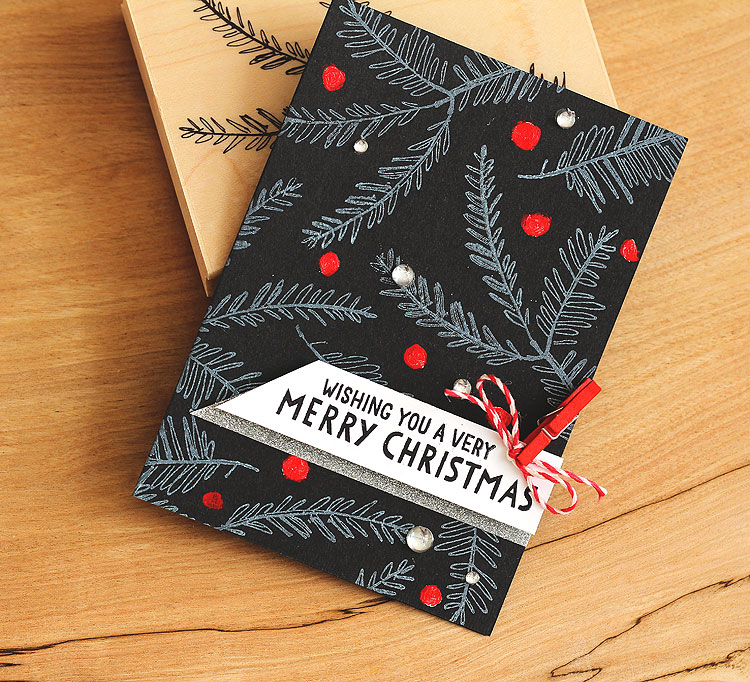 Oh and the red clothespin? I found it in the dollar spot yesterday at Target. :) And! Those are Hero Arts smooth gemstones. I've had them in my stash for a while now, but have been on a big kick with them lately.
I made some more cards today, too! But I ran out of sunlight, so I'll have to photo them tomorrow. Wait until ya see. xo
Supplies