Hey all! Hope you're having a great weekend!  What are you up to? Me? I'm working on MORE cards for the Studio Calico Send Joy class that I'm teaching. The class is all about making Christmas cards for everyone on your list. Whether you need to make 100 cards or just 10, we've got ya covered.
Here's the stamp set that comes free with the class — while supplies last!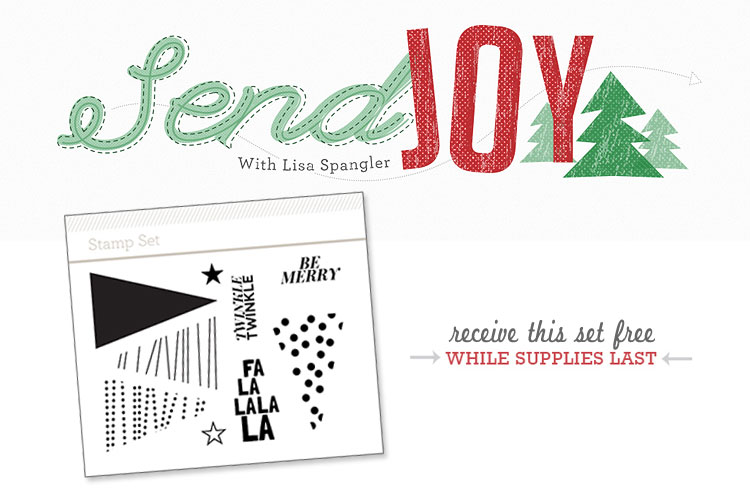 I think this stamp set is pretty awesome. And it's not just for Christmas cards, either. Check out this quick little number I made for my sis — she just interviewed for a new position and she got it, yah! So happy for her.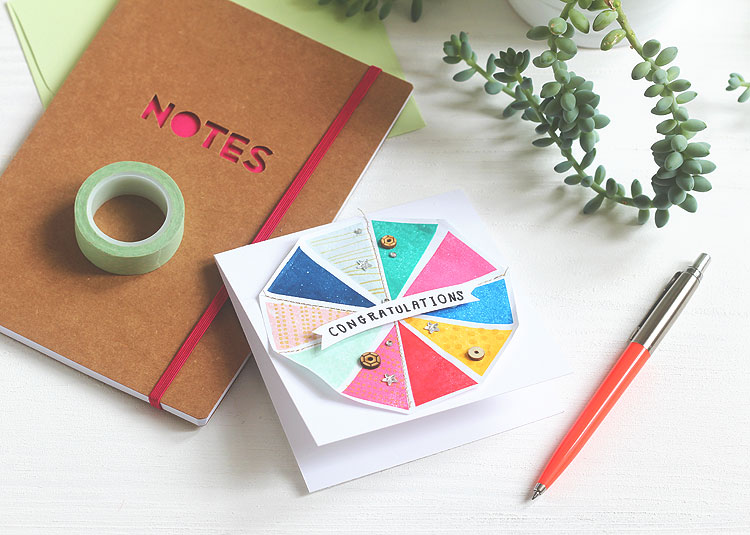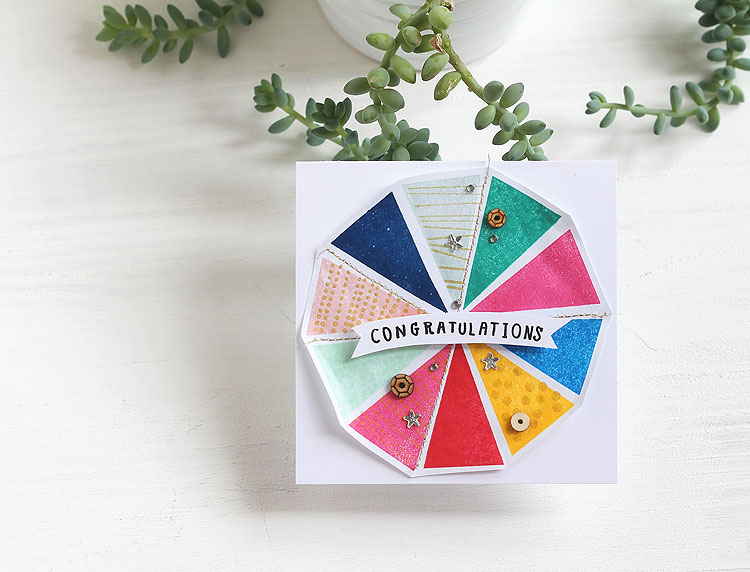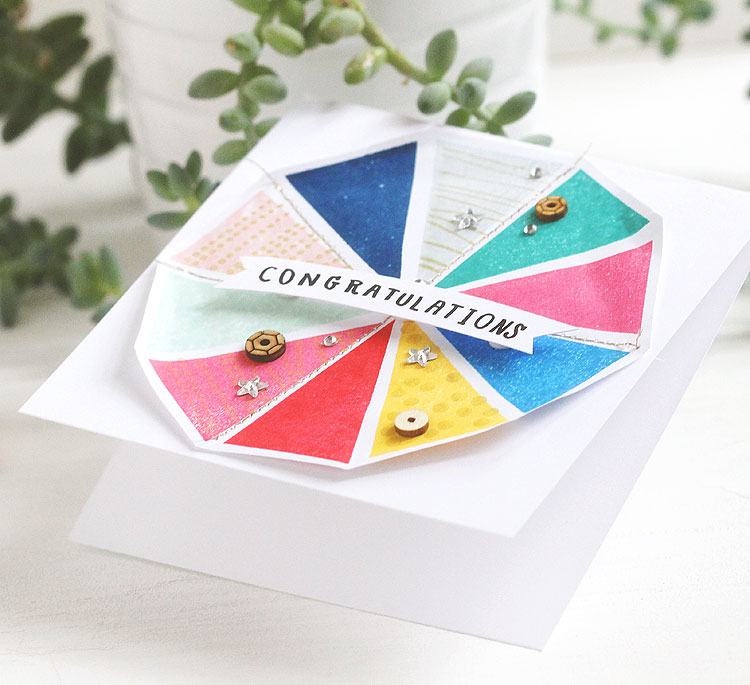 This was super easy to do! I just stamped the solid tree several times on printer paper (copy paper) with various colors of Color Theory ink, including new glass slipper and flamingo (see list below), then I stamped the details over top in gold. (Love this gold so much.) I wanted to stamp it on printer paper so that I could easily crease it and fold it. Then I sewed it in place with gold metallic thread. Wish the sun was out so you could see how much it sparkles. But I kinda like these rainy day pics, too.
You can sign up for the Send Joy class now through October 31st — hope to see ya there. And please join me in congratulating my sis! xo
Supplies