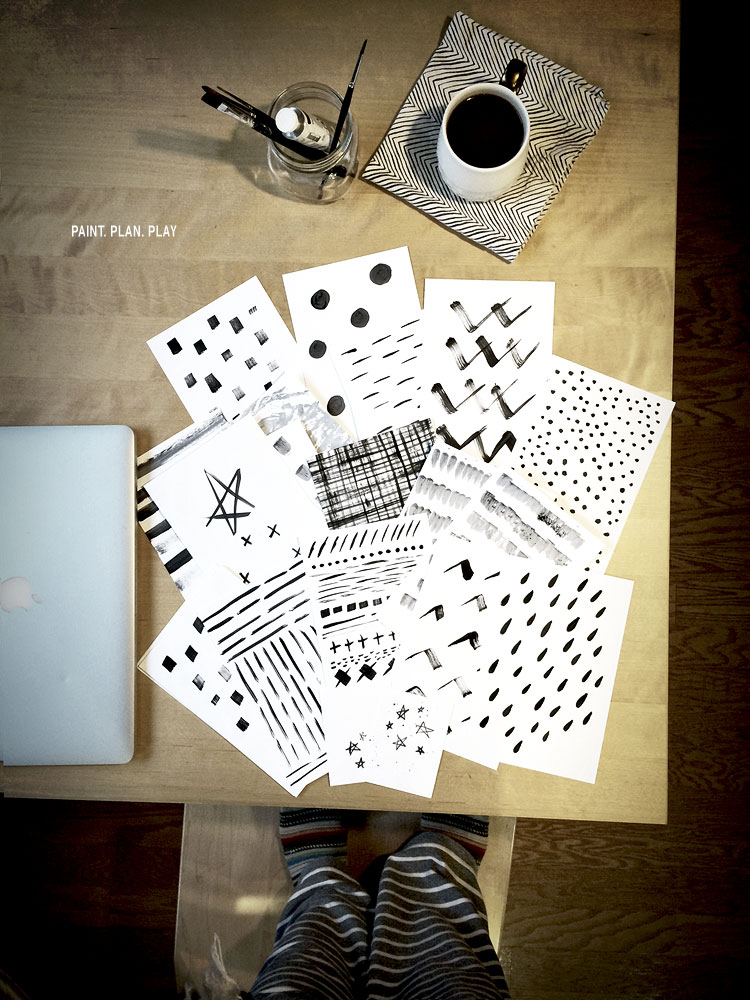 You guys! I'm taking a class at Studio Calico with Ashley Goldberg called paint.plan.play. It's kind of like an art journaling + planner class all rolled up in one. I worked on our first assignment last night on mark making — no, make that I played last night! — and I woke up to this little scene this morning that made me so happy.
I just had to share it here.
It's pouring rain, and the light isn't very good. And this is just a quick iphone pic. But I was really struck how the napkin and the stripes in my pj's and socks go with the mark making assignment. Feeling very zen right now.
Let me know if you like it when I share posts like this. On the one hand I don't want to bore ya. But on the other hand, sometimes I go silent for way to long because I'm working on things that I can't share. xo