Hey hey! Hope you're having a great weekend so far! Me? I've been making cards and having a blast. Finally had a chance to try out an idea I've had kicking around using the "hey" plastic word that comes in this month's Studio Calico Odyssey kit.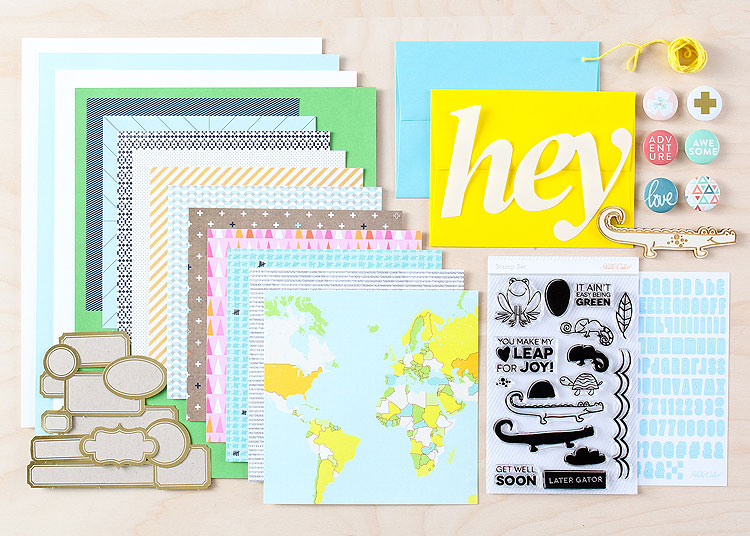 And here are my results! I made 5 cards, lickety split!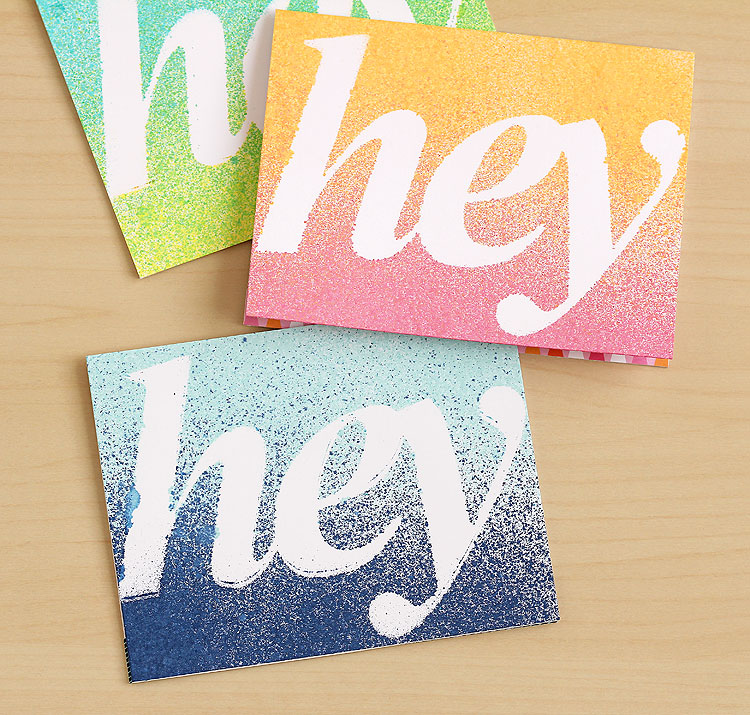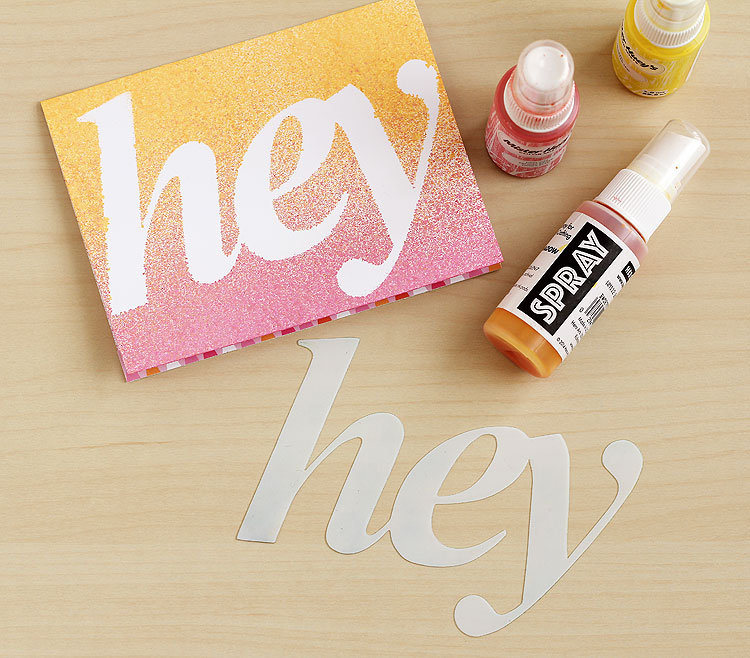 Then to give the cards that extra little something, I added a strip of patterned paper (also from the kit) to the inside. FUN!
I also love it that these cards are flat for mailing!
Gotta make some more.
PS. The card kit hasn't sold out this month — yet! Pick up yours right HERE. :)