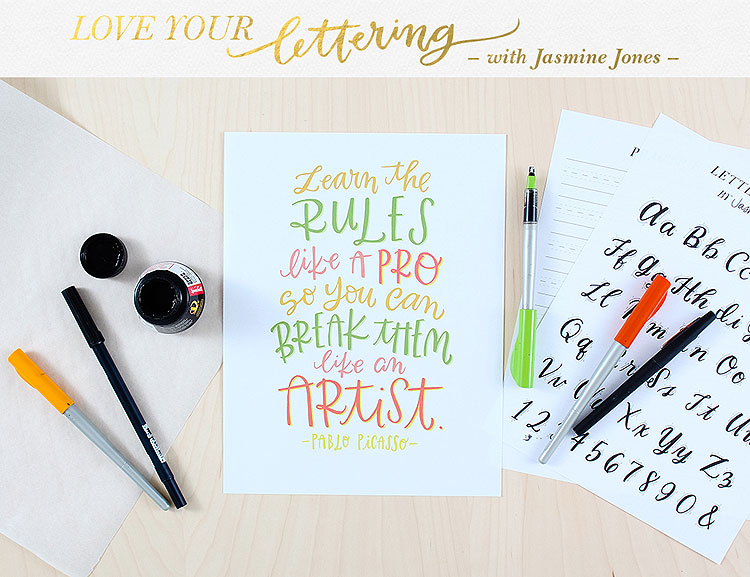 You guys! I mentioned it before, but the Studio Calico Love Your Lettering class has started and I'm loving it! Jasmine is a great teacher and she's given us lots of tips and tricks already.
Here I am working on my second assignment — it's so relaxing.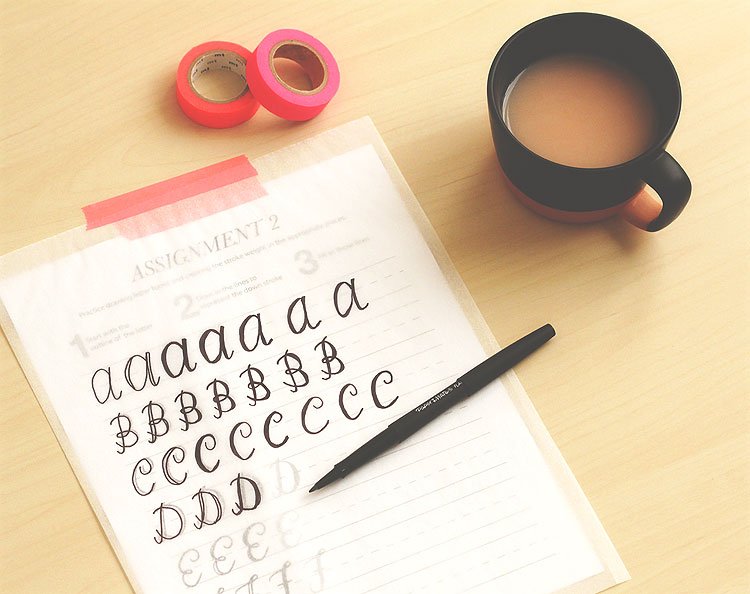 The best thing? You don't need any fancy supplies. She recommends a Papermate Flair pen — I got a pack of basic black at Walgreens + then I found a multi-colored pack at Target tonight. Then you just print out the practice sheets and play away. If you want to kick it up a notch you can add in some tracing paper + washi tape to your kit. That's it!
As you can see I need to practice more. Lots more. But it's FUN. :)
You can register now through April 30th  — hope to see ya there!