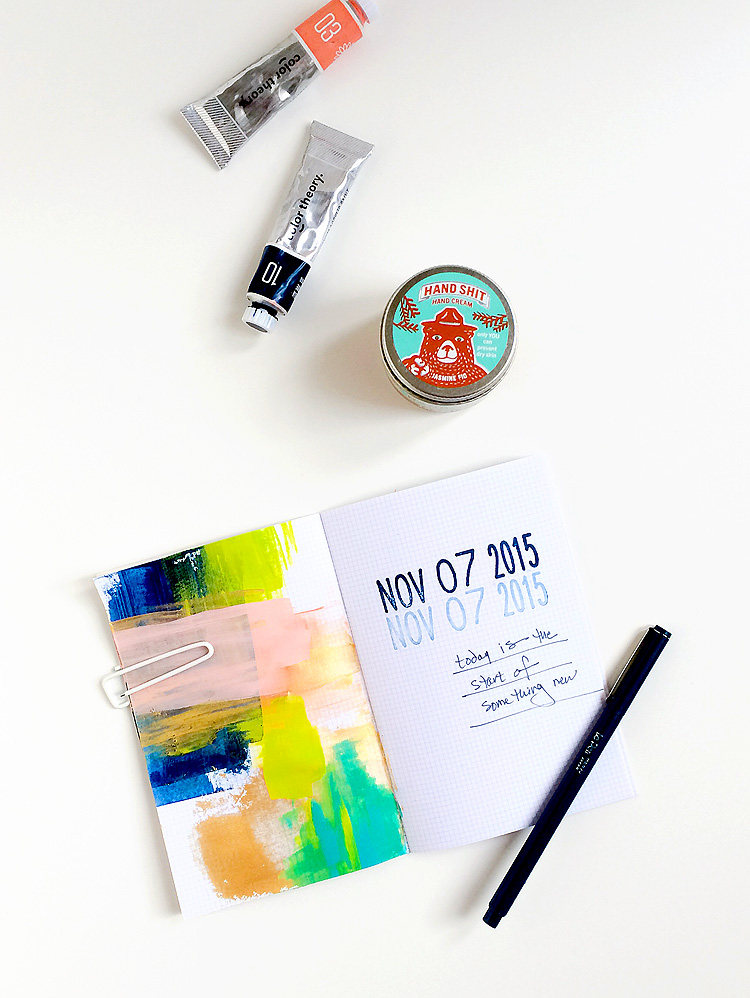 Today is the start of something new — and I can't tell you what that is just yet, because I don't know myself.
What I can tell you is that yesterday was my last day working for Hero Arts.
(Yep, you read that right.)
I worked for Hero full time for almost 10 years, and I made cards for them for a year and a half before that. It wasn't an easy decision to leave, but it was time for something new.
I had 4 weeks of vacation at Hero, so I'm gonna take some time off from working. Time to plan. Dream. Travel. Adventure. Sleep. Make stuff. Explore. Sleep some more. Try some new recipes I've been meaning to. Do a whole lotta cleaning. Organizing. Mail some cards. Paint. Play. Go hiking. Visit some prairies (sideoats!). Read some books. Drink some tea. And did I mention sleep? :)
Feels so good.
I can't wait to see what my next adventure will be.
For now, I took a little time to play with acrylic paint.
Painting is Good For the Soul
See that hand cream up there? I got it at CHA last year at a hotel gift shop — yeah, I couldn't resist the packaging. Just found it while cleaning my messy desk. :)
Thinking of the hotel make me think of my key card — I save key cards from everywhere I stay. And that made me think of playing with acrylic paint. So, I grabbed a hotel key card and swiped some acrylic paint onto a Kelly Purkey's Grid Booklet. I have to admit, I love this deja blue paint so much.
Then I stamped the date with this mega date roller stamp and matching deja blue ink. I added some journaling with a navy le pen, and that was that. Anyone else out there have a thing for le pens? I've loved them for forever.
Hoping to have time to add a little something to this booklet every day.
Supplies