Hey hey! I know Valentine's Day is probably the LAST thing you're thinking of right now — if you're like me, you're in full-on Christmas mode — you've probably got trees, stockings, and visions of sugar plums dancing in your head lol! BUT! I'm gonna be teaching a Valentine's Day class at Studio Calico and I had to share! Registration opened yesterday and goes through Feb 1.
Get this, the class is only $10! You can sign up right here.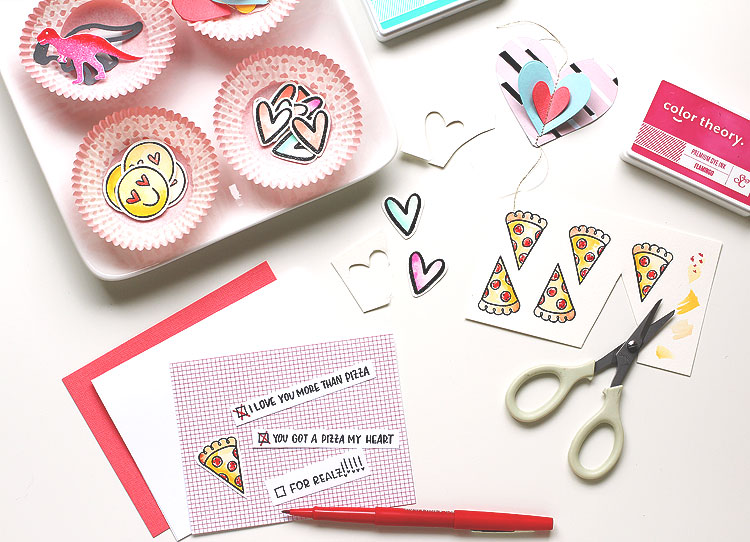 Here's what we'll be covering:
Custom envelopes (trust me, some cool ones!)
Ideas for Valentine's treat bags
Tips for working with solid stamps
Ideas for building a layered image with stamps and die cuts
Tricks for coloring in stamped images using watercolors, markers and colored pencils
We'll have some amazing contributors joining me, including:
I'm so honored to have this all star crew joining us! Can't wait to see what they make.
Sneak Peeks
Now, how about a few sneak peeks?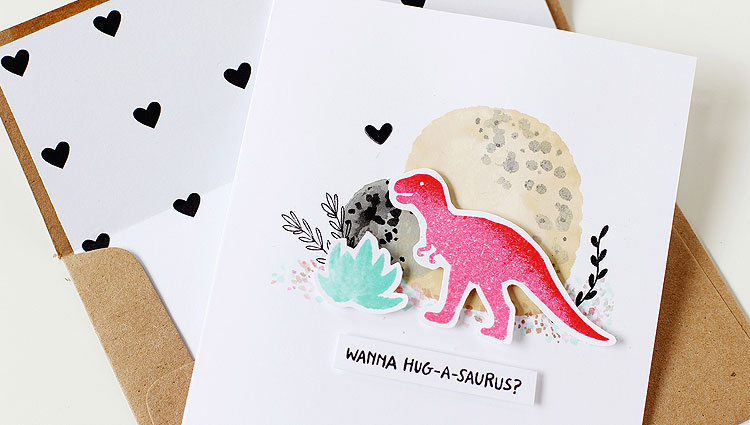 Isn't this dino the cutest?? Wait until you see the techniques I have planned with him :)
The heart paper is from the Goldie bundle — love this bundle so much. (More about it later.) And the kraft envelope is from this pack of notecards and envelopes from Hero Arts. I think it's one of the best notepad + envelope bargins around.
Here's a look at the stamp + die set — it's by Tina from Life Love Paper — she's one of my heroes.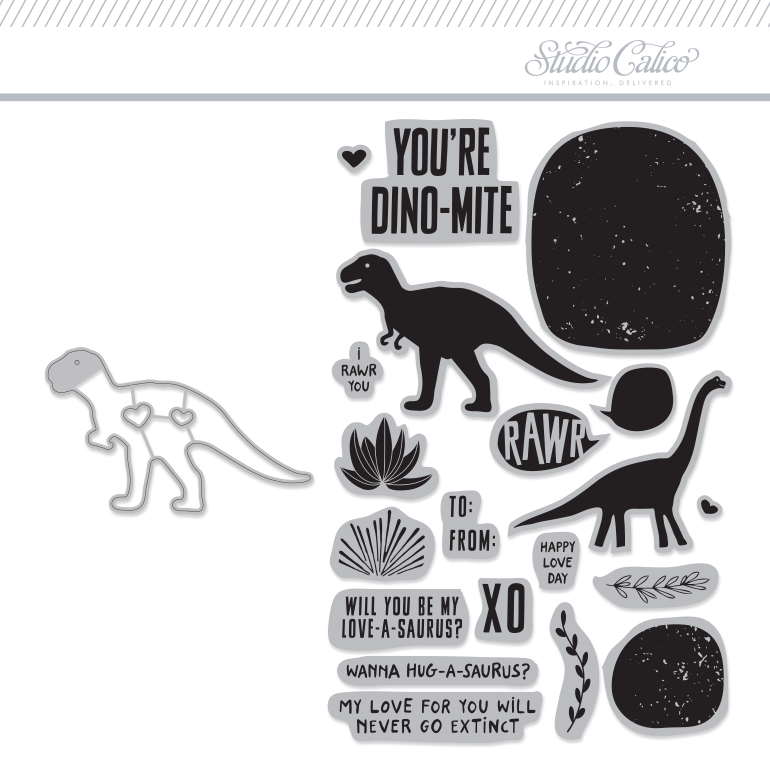 I love those little heart dies. :)
Another set that we'll be using a ton is this pizza one by Katie Thierjung — she is another amazing artist. I'll be using this set to share some watercolor tips — it's so fun to color!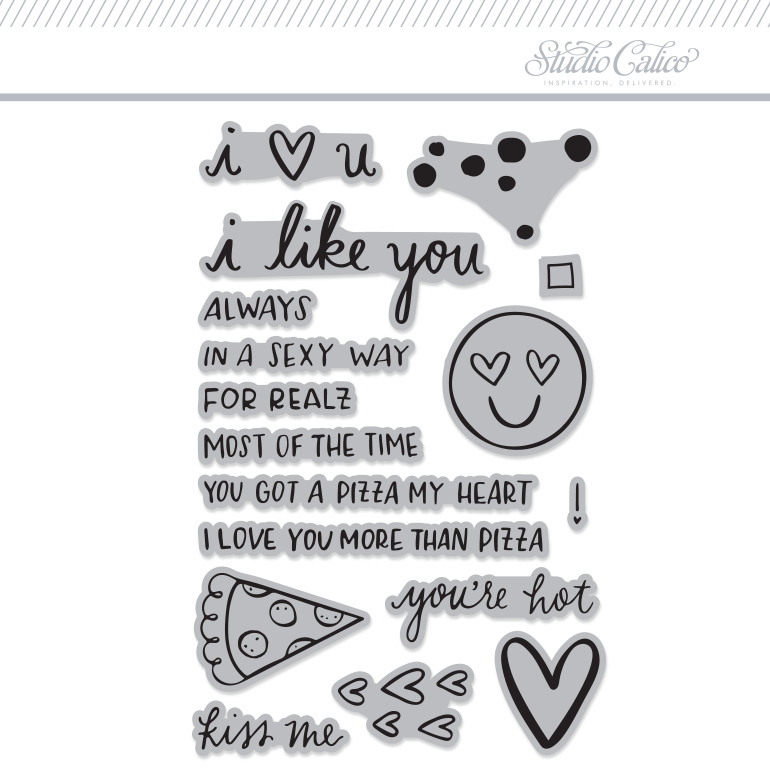 Now, how about a treat bag? Oh yes!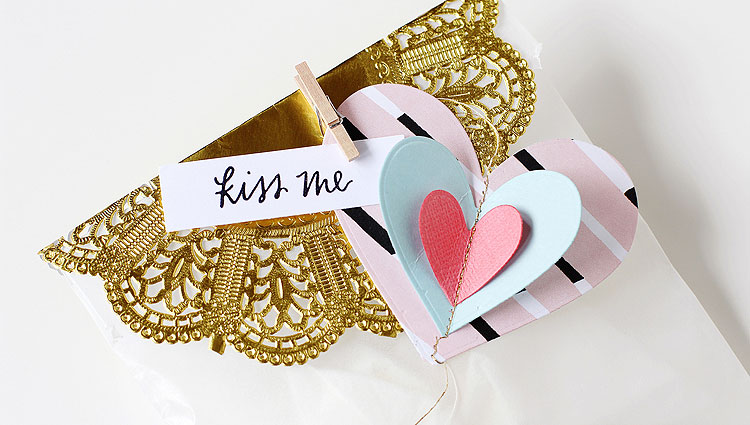 I've got LOTS more up my sleeve besides this — I'm just getting started. Oh and! SC has gold doilies and glassine bags available in the shop. Just in case ya need some. :)
Sign Up and Promo
Hope that you'll join me! You can sign up right here — the best part is that the class is only $10! Even better? You can pick up a cardmaking bundle and save moar! Yeah. :)
SC also has a special offer — now through Dec 15, you can save 25% on stamping supplies with promo code: STAMP25
Note: This code is good on stamping supplies like inks, embossing powders/gun, acrylic blocks, cleaners — not actual stamps. If you've never tried Studio Calico Color Theory dye inks, this is a great time to pick one up. They interact with water so you can do cool things with 'em. I've listed some that we'll be using below. Gotta say that mojito is my current fave. :)
Supplies