You guys!!! I just found out that Olya Schmidt is teaching a Sketch Your World class over at Studio Calico! I'm so excited! I've been a fan of hers on instagram and she's always up to something good. And she has a cute bunny too! You can follow her @paintpaperstudio. Here she is doing her amazing thing: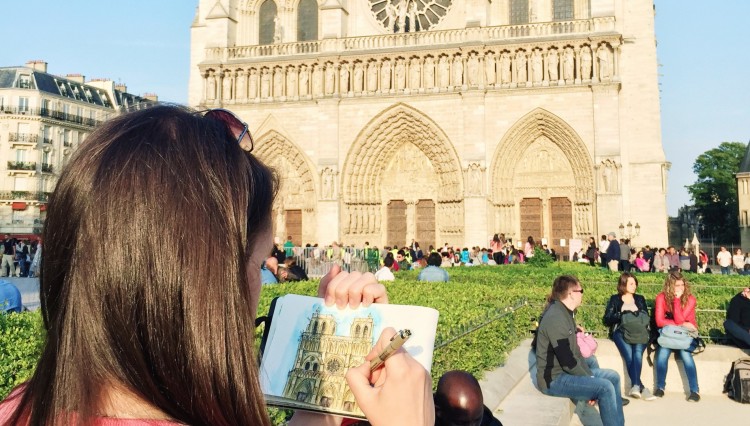 Free Stamp Set
While supplies last, all Sketch Your World students will receive a free 4x6in stamp set designed by Olya Schmidt.
These playful stamps feature at home icons that are a perfect match for practicing your new watercolor skills. This stamp set will ship for free, no matter where you are.
What We'll Learn
How to capture the world around you using sketching and watercolor techniques
Ins and outs of different pens, paints and notebooks for sketching and watercoloring
Practice techniques to help you get more comfortable with watercolors
How to use color along with painting and sketching techniques to create aspects such as shadows, details and reflections
How to apply the painting and sketching techniques learned both at home and out in the world
Supplies
You're gonna need some watercolors — and a brush too. On the recommended supply list for the class is this Koi Watercolor Set and I just have to say that I love this set for watercoloring on the go!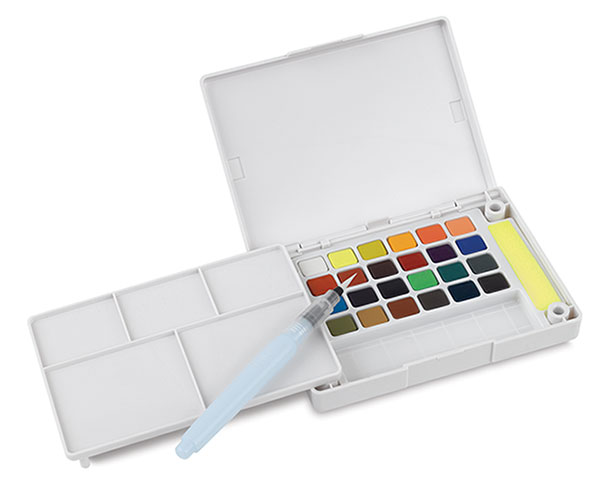 I especially love how it has a pull-out palette tray and you can use the lid for another palette. It's just so well designed and the colors are really vibrant! Can't say enough good things about it. I've taken it on two big trips and I was so glad I had it.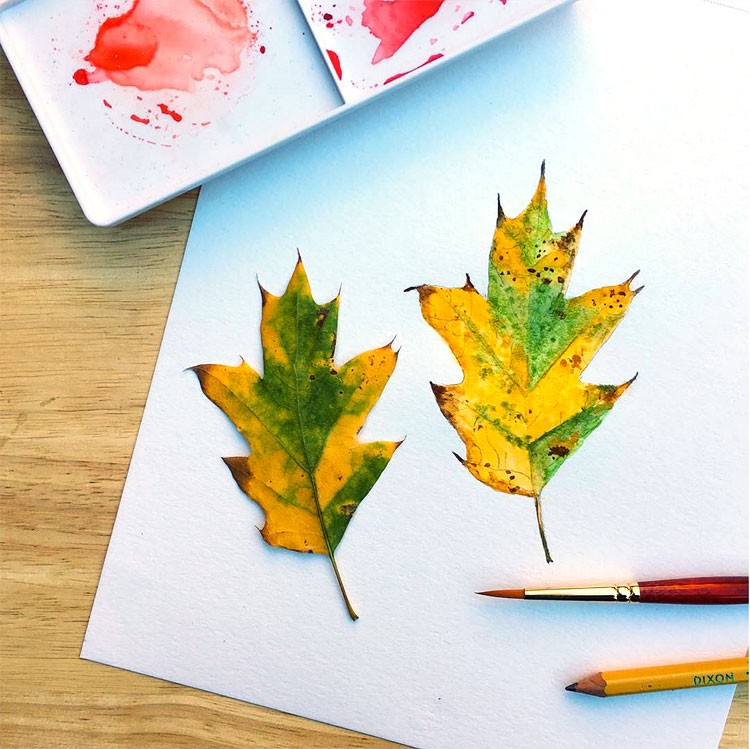 Here you can see where I used the palette while working on some leaves when I was out in the Bay Area in November.
See Ya There?
Registration is has been extended — you can sign up now through February 15th yeah! Class starts on February 1st and you'll have lifetime access. :)
Hope to see ya there! xo