Hi there and welcome to "The Daily Marker 30 Day Coloring Challenge" Blog Hop. This challenge is the genius creation of the amazing Kathy Racoosin. Can you believe this is her 5th challenge? It's gotta be a ton of work. She's one of my stamping heroes!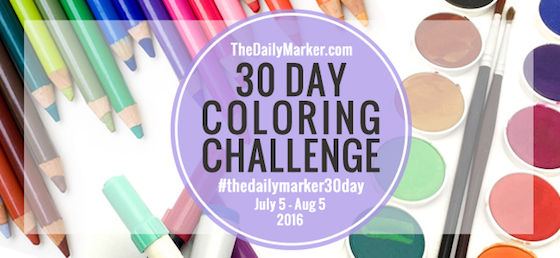 The premise of the challenge is to color something everyday even if it's for five minutes. It doesn't matter what you color or what medium you use. You can jump in or out of the challenge at any time. Find out more right here on Kathy's blog.
I can't tell you how much I love playing along with the challenge. Because a day without coloring is just not the same.
FIVE Cards (!!!!!)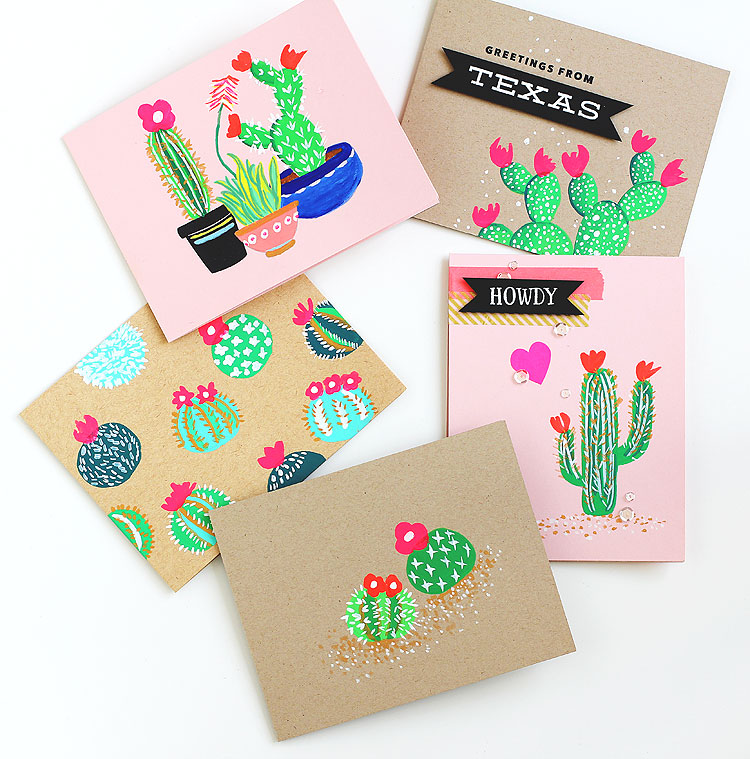 Yeah, I got a little carried away — what can I say! I love coloring. :)
I ended up making five cards — and I could have kept going! But I had to stop and take photos to share them with you.
These all use gouache. It's my new addiction. :)
So, what the heck is gouache?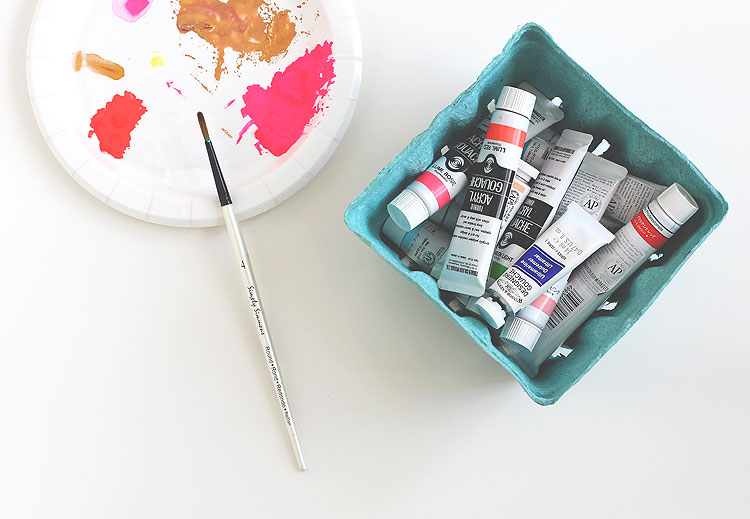 I thought I'd start off with a little bit about gouache — rhymes with squash. This paint is so cool. It's kind of like watercolor, but it's opaque. This means that you can use it on dark cardstock and it will block out the layer underneath it. Love!
It also dries to a matte finish — double love! And it doesn't take long to dry at all, especially in this Texas heat.
Just like watercolors, you can mix colors together to form new colors. I like to add a little water to the paint to make it easier to work with. Just enough so that it spreads well. Some of the colors need more than others. You can even mix gouache with watercolors if you like!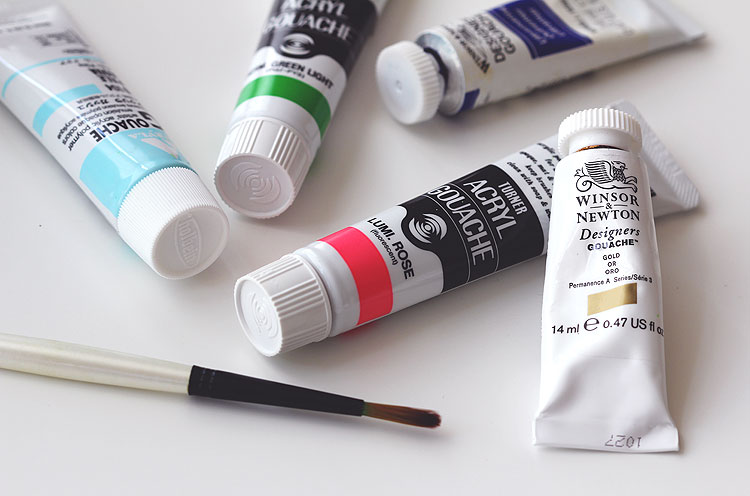 One last thing you should know. There are two kinds of gouache out there in the world. One is waterproof when dry, while the other reactivates with water. Generally, if the tube has a word on it that kinda resembles "acrylic" on it then it's waterproof. It's best to check the manufacturer's info before purchasing. Neither one is better than the other, it just depends on what you want. Some of mine that are waterproof have the words "acryl" and "acryla". I can't wait to try some techniques that take advantage of this! Art journaling, anyone?
When I'm working  with gouache that dries to be waterproof I like to squeeze it out on a disposable paper plate or wax paper — that way cleanup is a snap. Before I realized it would dry hard I used a watercolor palette, oops! I'll never do that again. I'm going to purchase this "stay-wet palette" to see how that works — I'll report back!
If you're just starting out with gouache I'd recommend getting some FUN colors and some basics. You could start with the primary red, green and blue and mix your own, of course. Here's my list:
The Process
All five cards followed pretty much the same process. First I stamped the images from the Hero Arts Stamp Your Own Cactus set with soft granite ink (supplies are listed at the end), and then I colored them with gouache.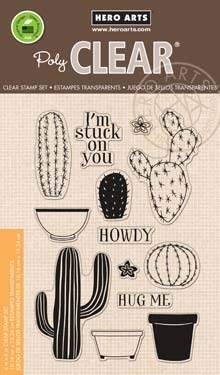 For this one, I stamped the pot on the left in black because I really wanted it to pop! You'll notice that I didn't even bother to mask them since the gouache covers everything up.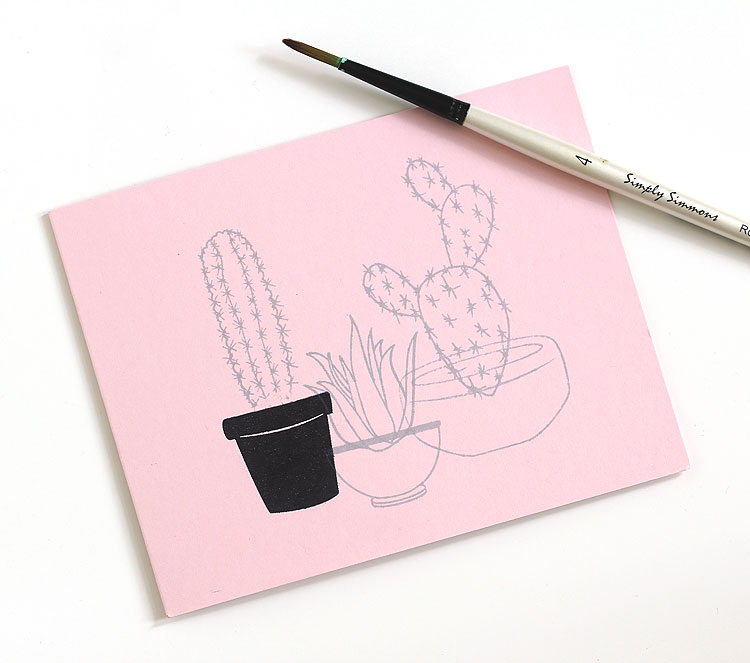 The plant in the middle and the other pots are from the Hero Arts Stamp Your Own Succulents set — it mixes so well with the cactus set.
Here's the finished card!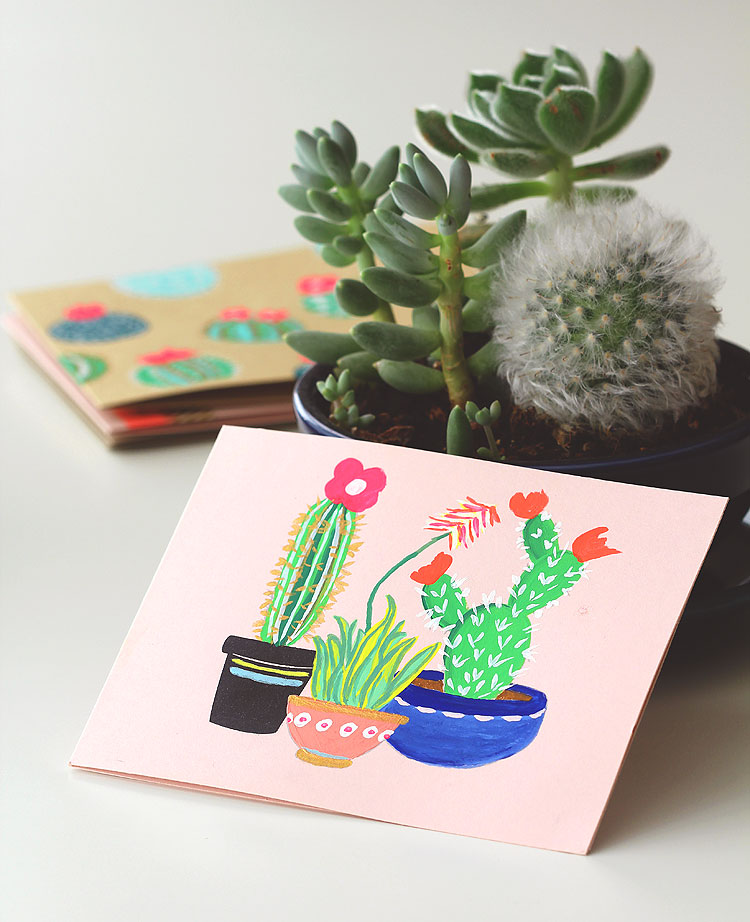 See how the pale yellow and baby blue gouache stripes can go right over that black ink on the flowerpot? It works the same on black cardstock.
Here's another view — I went out in the driveway and took this pic so you could see all that golden shimmer! Got some weird looks from the neighbors lol! But I wanted you to be able to see it. :)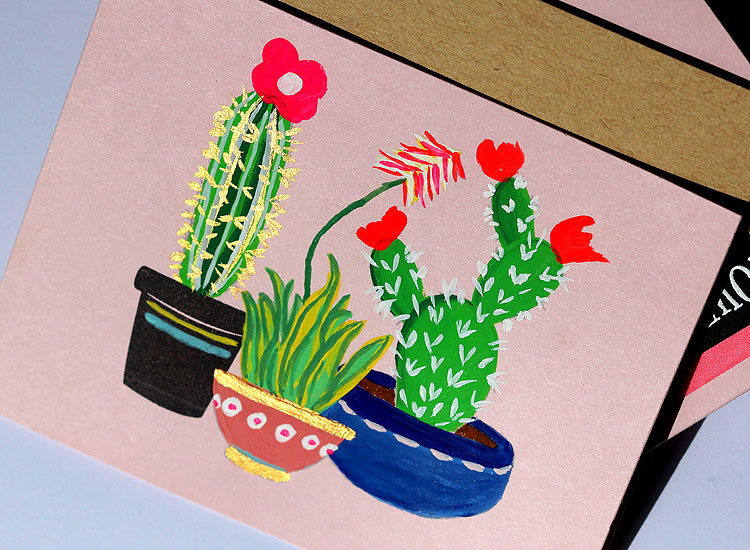 The white gouache makes for some awesome spines, am I right? :)
I painted the flowers freehand with lumi. red and lumi. rose gouache.
A Closer Look
Now how about a closer look the other four cards! I'll just add a few notes here and there about 'em that I just have to share with you.
Card #2: Howdy: This one has gold and white gouache for the spines and the sand. Notice how the white gouache shows up against the green!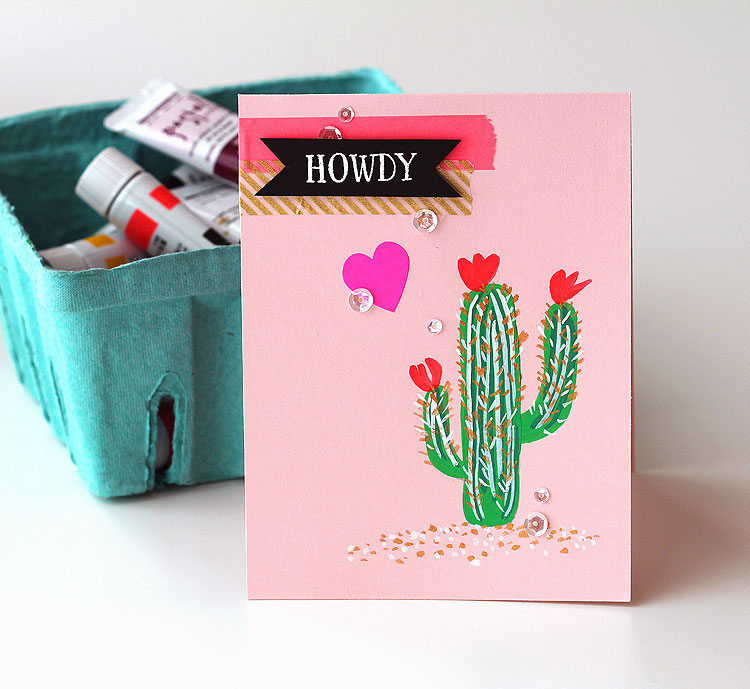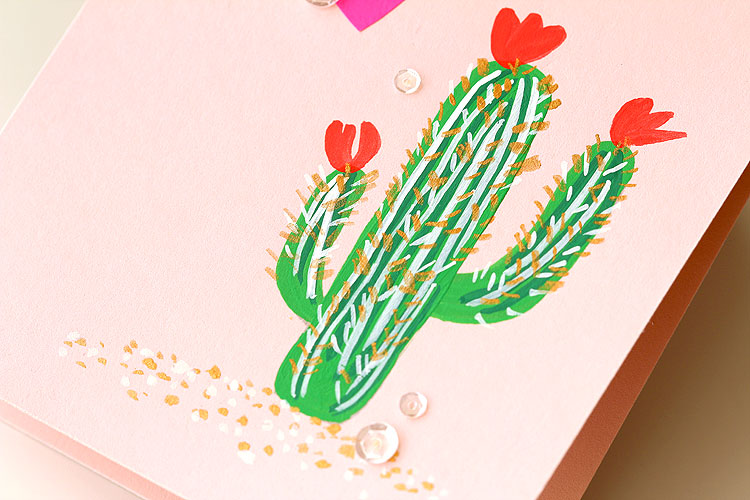 Here's another view so you can see the golden spines + sand :)
Card #3: Greetings from Texas: I'm at it again with the white gouache on this one! LOVE this Texas set by Kelly Purkey. It goes perfectly with prickly pear cacti! We have some in our garden. :)

Card #4: All The Cacti!: I left this one blank on the front because I could't bear to cover up any of those cacti! :) I think this one is my fave — I put on music and then just colored away.
Card #5: Cuddling Cacti: Speaking of not being able to cover up anything on the front — I had to stamp the message on the inside of this one. Don't they look like they're cuddling? LOL! I plan to give this card to my husband.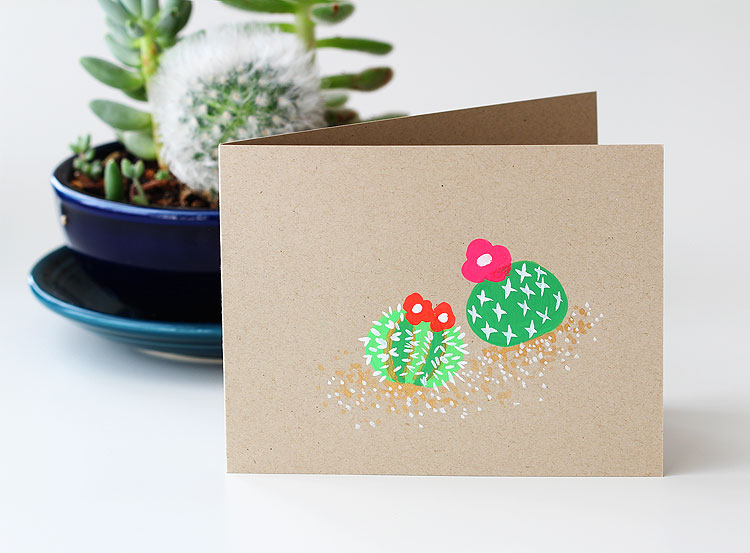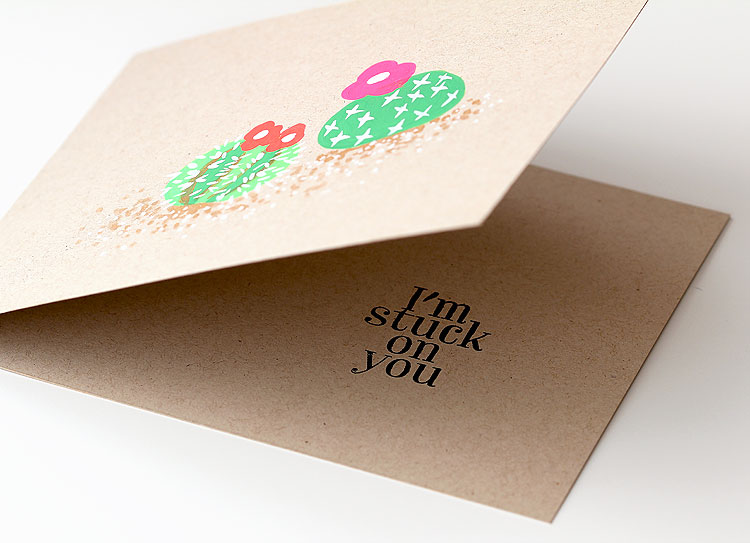 Here's a look back at all FIVE cards!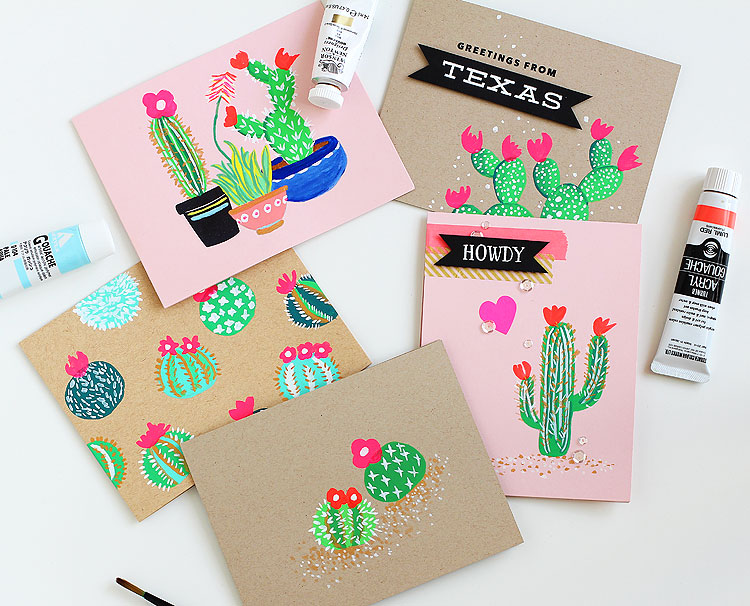 Whew! Thanks for sticking with me! (Get it, sticking? ha!)
Giveaway!
At the end of the hop you will find an awesome GIVEAWAY from Hero Arts: 2 shopping sprees of $25.00 each! YEAH! Winners will be randomly selected from all the blog comments of the blog hop.
Hop On
Your next stop on the hop is Virginia Lu's blog! I can't wait to see what she makes — just love everything she does. She also organized this hop — thanks Virginia! She is another of my stamping heroes.
Here's the full lineup in case you'd like to start at the beginning or encounter a broken link:
Such a great lineup — love these talented women. Can't tell you how much it means to be able to count them as friends. So thankful for Hero Arts for bringing us all together. My heart is full.
I also wanted to say BIG thanks to all of YOU for hopping along with us! Hugs all around, and yay for this community that brings us all together.
Hope you have a great day — with time to color, if only for 5 minutes. xoxo
Supplies
Here are the main supplies that I used. These are affiliate links, so I'll receive a small commission if you make your purchase by clicking the link. There's no extra fee to you! :)
SSS = Simon Says Stamp and AZ = Amazon.