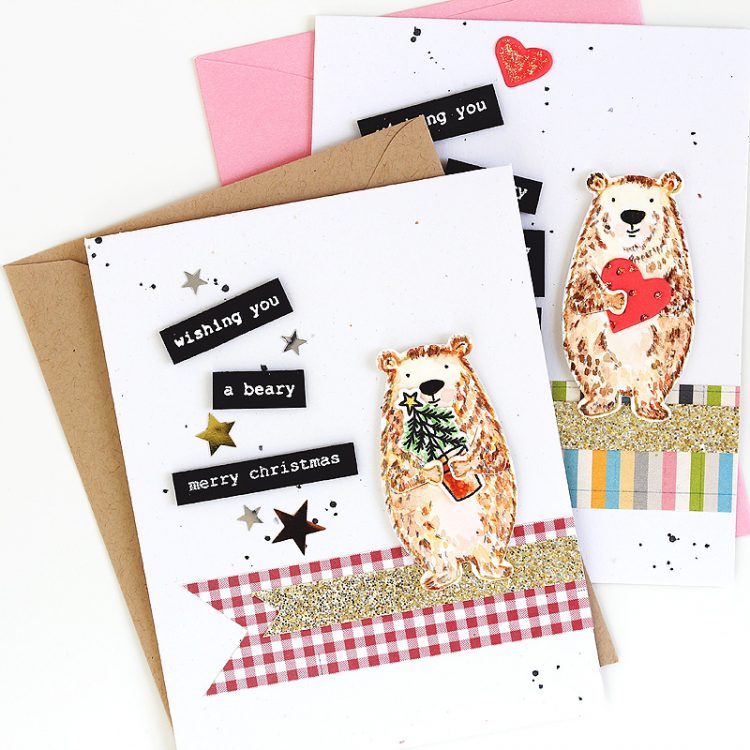 Hi all! Hope you had a great Thanksgiving! Did you scoop up some great deals yet? Well we're not done yet — it's Cyber Monday and Ellen Hutson was kind enough to give me a coupon code to share with you all! Now through December 4th, use code LisaDT2017 and save 10% on everything except new Mama Elephant (in the last 90 days) and the new BCRF set. YAY!
I'm so thankful for people like Ellen and her whole crew too. Ellen is so kind and generous and it's a ton of work to run a shop like that. I love supporting them.
I listed a few of my faves from Ellen below that I'm using in my latest class at Big Picture called Double Take, where I show ya ideas for getting more from your supplies by using the same ones to make both a birthday and Christmas card! Find out more about the class right HERE.
Happy shoppin, and big thanks to Ellen for the code! xo
Just a Few of My Faves
Note: these are affiliate links, so I'll receive a small commission at no charge to you if you make your purchase by following the link. :)