Hi, friends! I've been having so much fun playing with the Essentials by Ellen Snailed It! stamps and matching dies! They're just so cuuuuute! And the sentiments are just the best you all — I've been going around saying "snailed it" for days! (and giggling each time I say it :)
Check it out: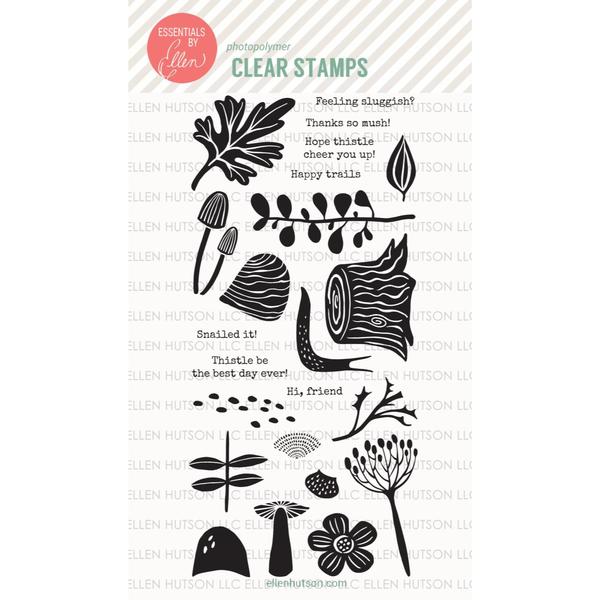 You can make some clean and simple cards with these in no time flat!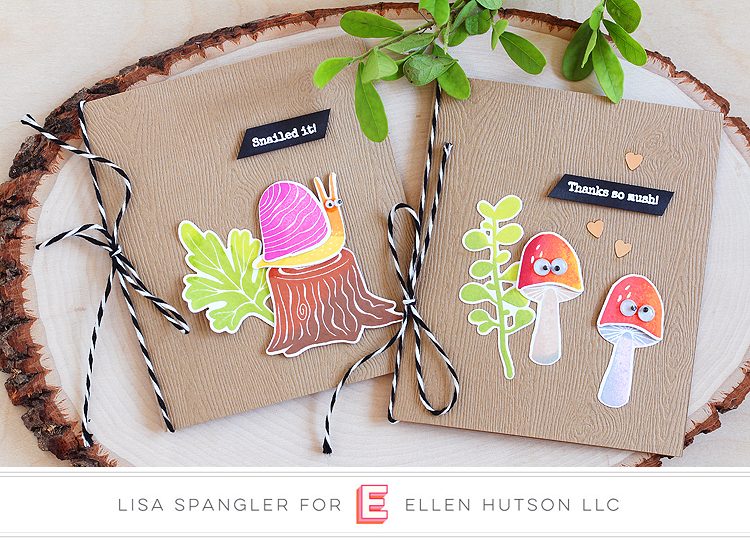 When making CAS cards I like to add those extra little details to really make them pop. So of course I had to bust out my tan woodgrain cardstock to make the cards — I keep hoarding this paper but need to use it more! It's so great for masculine cards. And it comes in white too — gotta get me some more of that, I'm almost out!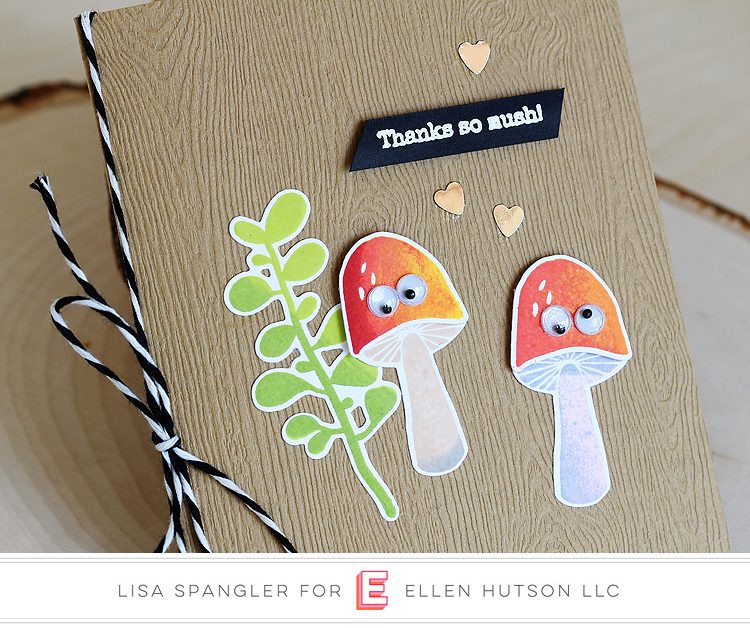 Then I had to add — WIGGLE EYES to the mushrooms! Ahhhhh I was laughing so much when I made these that J had to come and see what was going on! :) The funniest thing is that I was making this card for him! Ha!
I couldn't resist adding some rose gold heart sequins to them too!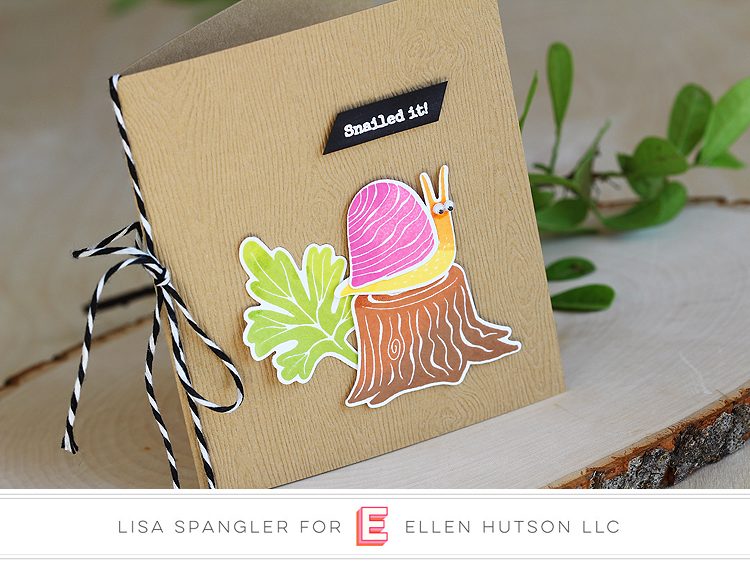 And then I had to add some super tiny wiggle eyes to Mr. Snail too! Also: new tool alert! My friend JULIE — who also designed these stamps — that girl is genius!!! — used this jewel picker in a video and it totally blew me away! I had to have one, stat. It works great — and it's back in stock, at least for now! Best $5.09 craft tool EVER!! :)
Oh and you may notice that I did some fancy footwork on these cards when adhering the die cut pieces — some pieces I glued flat and others I used foam tape. And for some of the pieces I only put the glue on part of them like that leaf up there — that way I could curl part of it up!
Now how about a giveaway!
Woo hoo! I have a set of these fun stamps and matching dies to GIVEAWAY to one lucky random winner! Plus I'm adding in enough of the other supplies that I used so you can make 4 cards!
Here's what you'll get!
To enter the giveaway, just leave a comment on this post with something that makes you smile. :)
For an additional entry, follow me over on instagram and leave a comment on the giveaway post there as well!
One note — I'm limiting the giveaway to US residents only — sorry internationals! I'm dreaming up a letter sized giveaway for you all so stay tuned.
I'll announce the lucky random winner on Friday, April 27th. Good luck! xoxo
April 27: UPDATE! The lucky random winner is @djannelle57 from instagram! Woo hoo! Thanks so much to everyone who entered, I loved reading all of your comments! (Comments are now closed.)
Supplies
Note: These are my affiliate links so if you make a purchase by clicking the link I'll receive a small commission at no charge to you! (Thank you!)