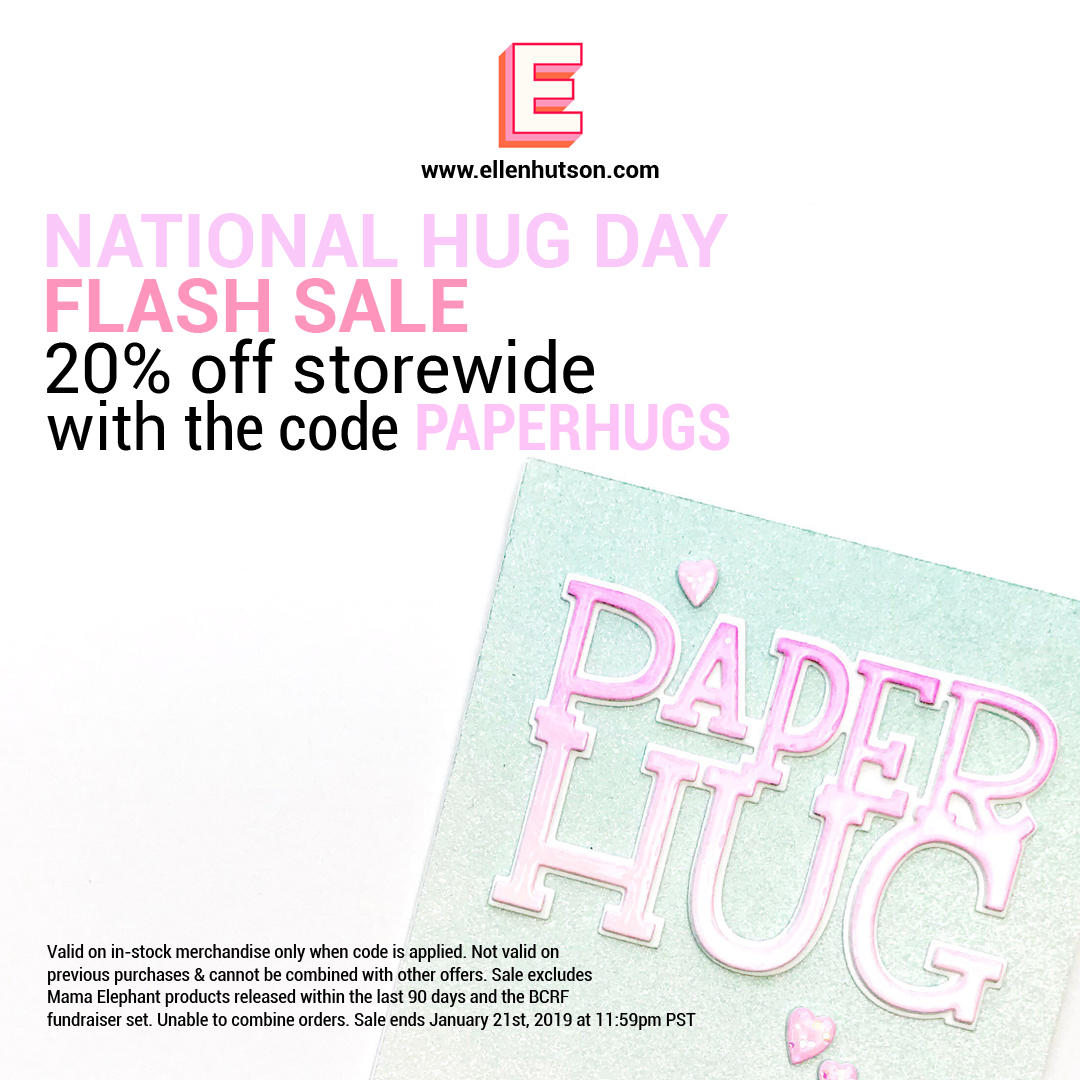 Hey hey did you hear? It's National Hug Day! There must be a day for everything, right? Well, this is an extra special one because you also receive 20% off your purchases at Ellen Hutson with code PAPERHUGS — yeah!
Of course I had to make a card, and what better stamp set than the All Inside — just look at that happy HUGS stamp! This stamp set is still one of my all time favorites. I kept the card on the simple side because I wanted to get it in the mail, and here she is:
I kept the front super simple with the bear peeking down, and then went to town on the inside — I got the inspiration for this from the name of the stamp set itself!
And then! Of course I had to make a little heart confetti using the hearts from the matching All Inside Dies!
This was made from a scratch paper that I had watercolored on :)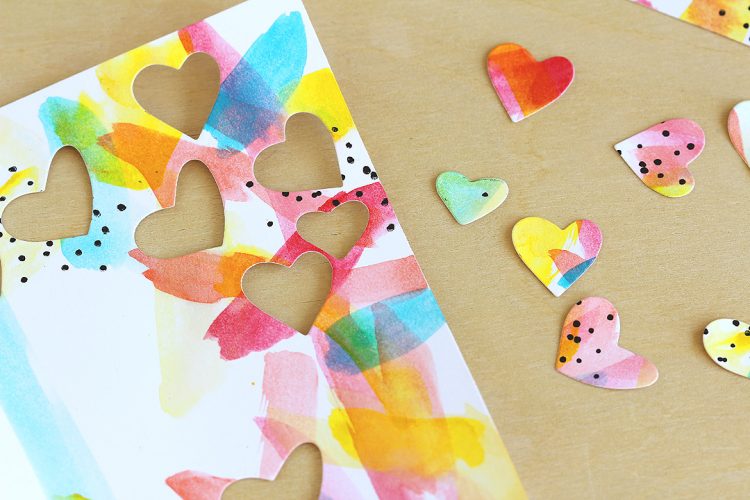 Sometimes I like my scratch paper almost better than the project itself and I can't bear to throw it away! Do you do that? I just added some little black dots from the Essentials By Ellen Abstract Paint Strokes set — another fave!
Oh and there's a matching strip of paper on the front of the card to tie it all together!
Supplies
Note that these are my affiliate links so if you make a purchase by clicking the link below I'll receive a commission at no charge to you — thank you!
Also! If you don't already have the Daniel Smith Essentials set now is the perfect time to take advantage of the PAPERHUGS sale and snap one up — you won't regret it! Check out my full review of this set here.
One last thing — Daniel Smith Quinacridone Coral is totally on point for 2019 — after all, Living Coral is the Pantone Color of the year! I'll talk more about this color in an upcoming post. :)
Hugs all around! xx — Lisa