Have you heard the news? The Essentials by Ellen March release has arrived in the shop! Yeah! Be sure to check out the release page for see behind the scenes videos and more!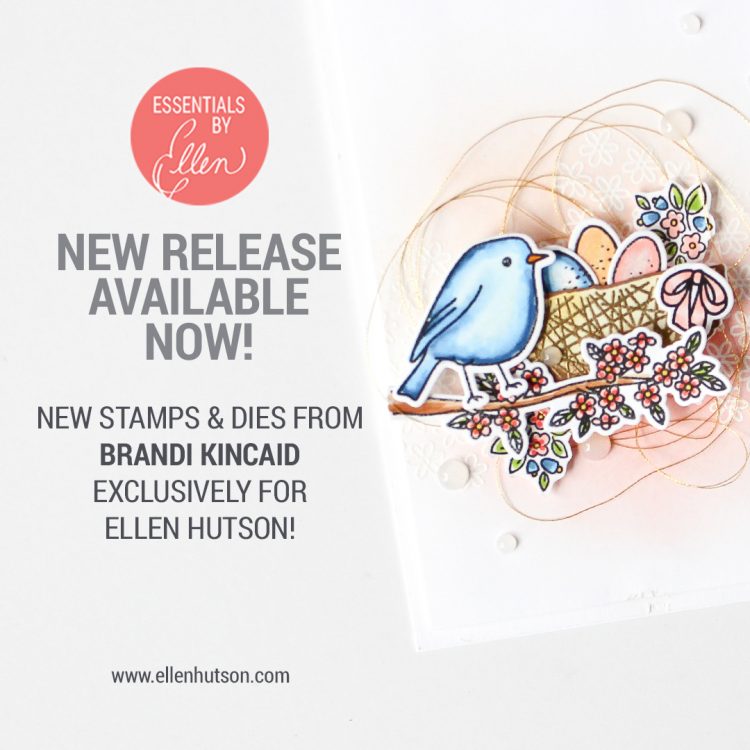 And that Brandi has done it again! This time she stole my heart with this super tweet Backyard Bird Friends stamp set and matching dies — check it!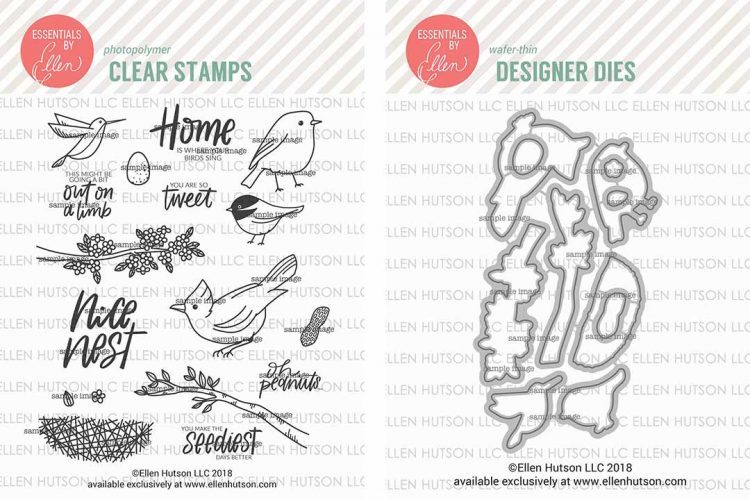 I have so many ideas for this set! It's just right up my alley — in fact, I'm sitting at the kitchen table watching "my" birds at the feeders right now!
There's quite the party going on out there:
There's a mischievous titmouse at the peanut feeder
His chickadee friend is over on the safflower feeder
A mystery bird that's been here all winter on the suet log — my husband and I haven't been able to figure him out, we think he's a warbler of some sort
Over on the thistle feeder a lesser goldfinch has been munching away for 10 minutes now
A pair of cardinals at the safflower
And I hear a bluejay squawking off in the distance!
Of course I had to start off by stamping in good ole black ink and doing some simple watercoloring.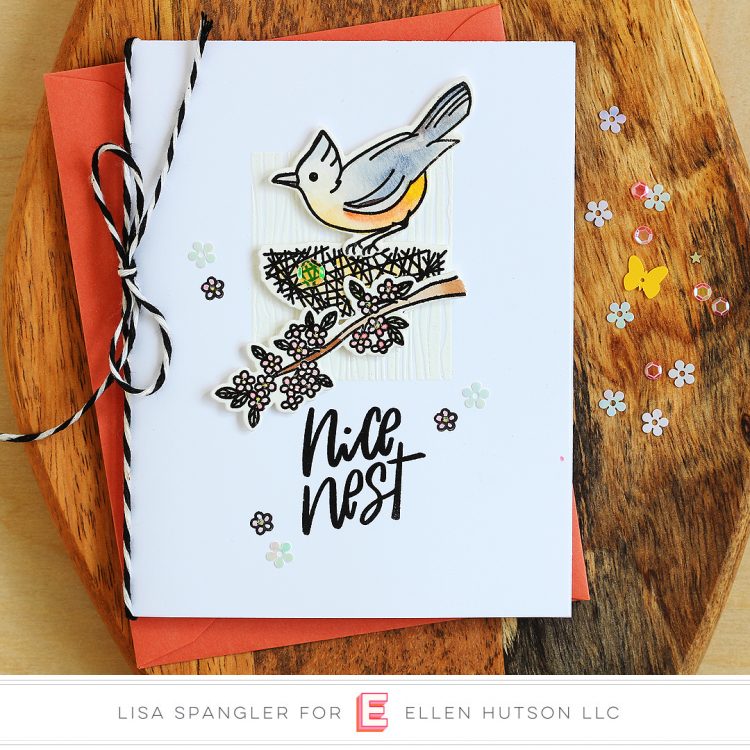 I plan to give this to a friend who just moved to Austin. :)
Here's a closeup so you can see it better!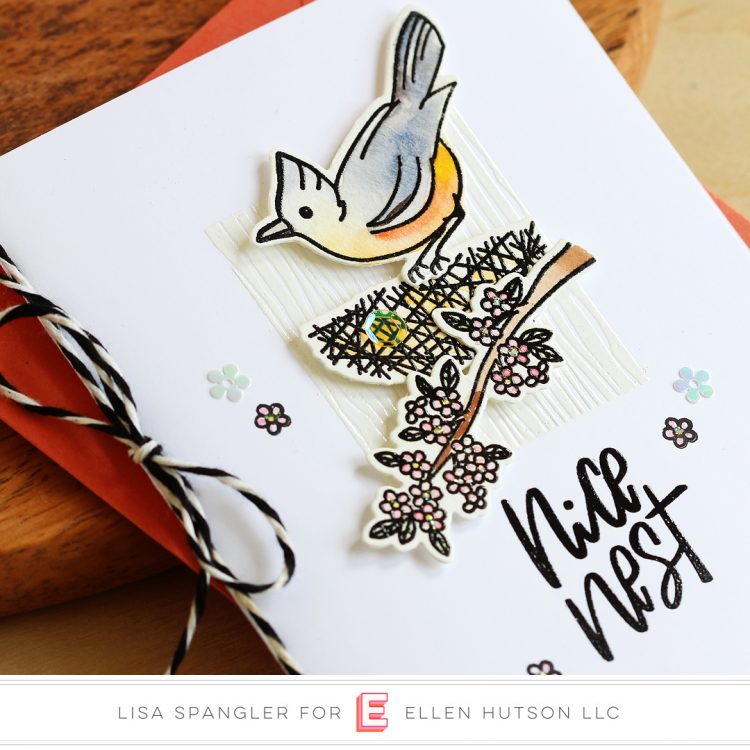 I used ultramarine blue and burnt sienna for the titmouse's body to mix up a blueish grey — love all that granulation! — and added touches of Naples yellow, new gamboge (in the Daniel Smith Essentials set) and pyrol orange on his belly.
What really makes this card for me is using the woodgrain (!) stamp from the EBE Winterscapes set as a background — love that set! I just heat embossed it in white.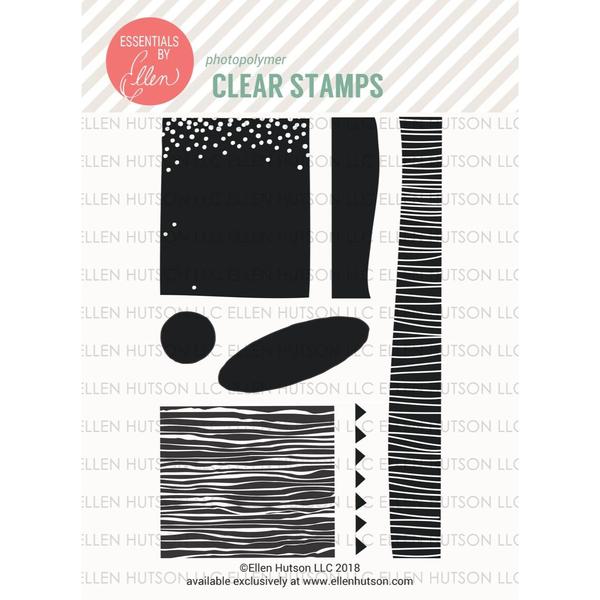 And then! I added some flower sequins to go with the stamped flowers from the set — ahhh love how they go together!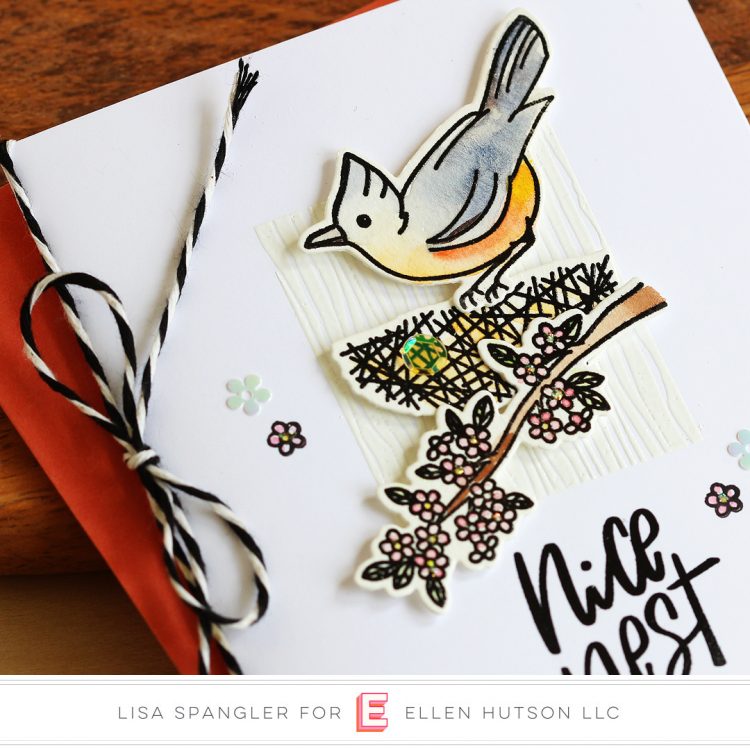 Hope you'll join me for another take on this card tomorrow! Until then, here's my supply list.
Supplies
Note that these are my affiliate links so if you make a purchase by clicking the link below I'll receive a small commission at no charge to you — thank you!
Find the complete release right HERE — so many great stamps and dies!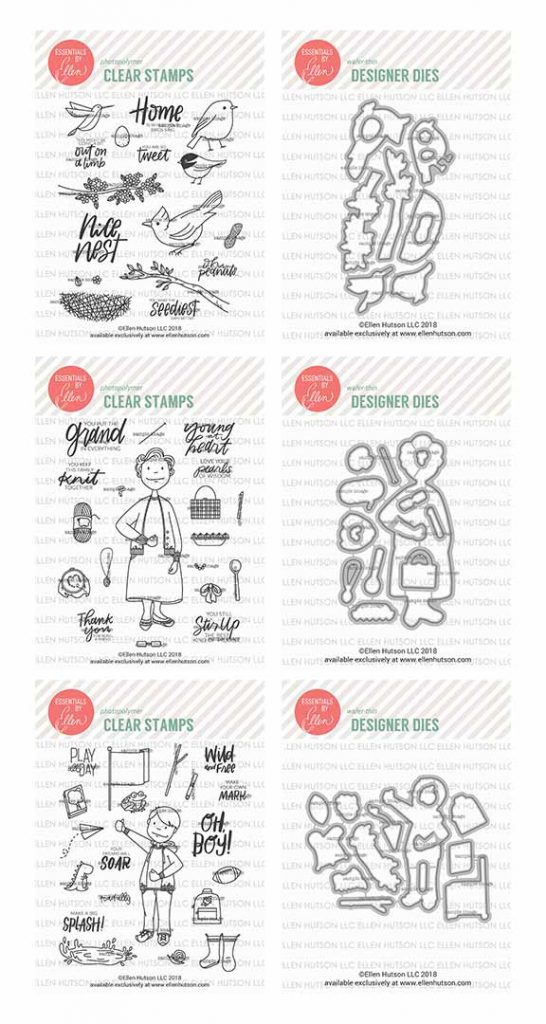 Then, here's the star of this post — the Backyard Bird Friends stamp set and matching dies! (Psssssst: pick them up in a bundle and save!)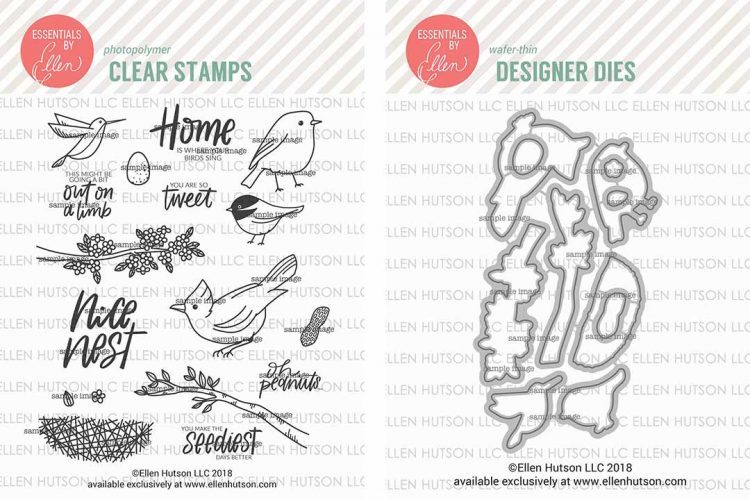 Then here are the rest of my supplies! Note that this may look like a ton of stuff, but I've listed both sizes of the tube watercolors that I used for ya.
I like to get the smaller (5 ml) size of a color I've never tried before, but I'd go for the larger size (15 ml) for the ultramarine blue and burnt sienna and save a little! I use them allllll the time. ;-D Also! If you have the Daniel Smith Essentials set you can use the French ultramarine instead — you'll get a slightly warmer gray tone, but it's still super nice!
Thanks so much for joining me and see ya tomorrow with another Backyard Bird Friends card! xoxo