You guys! My friend Tam drew another awesome critter for the Technique Tuesday Animal House collection — meet Robbie Raccoon!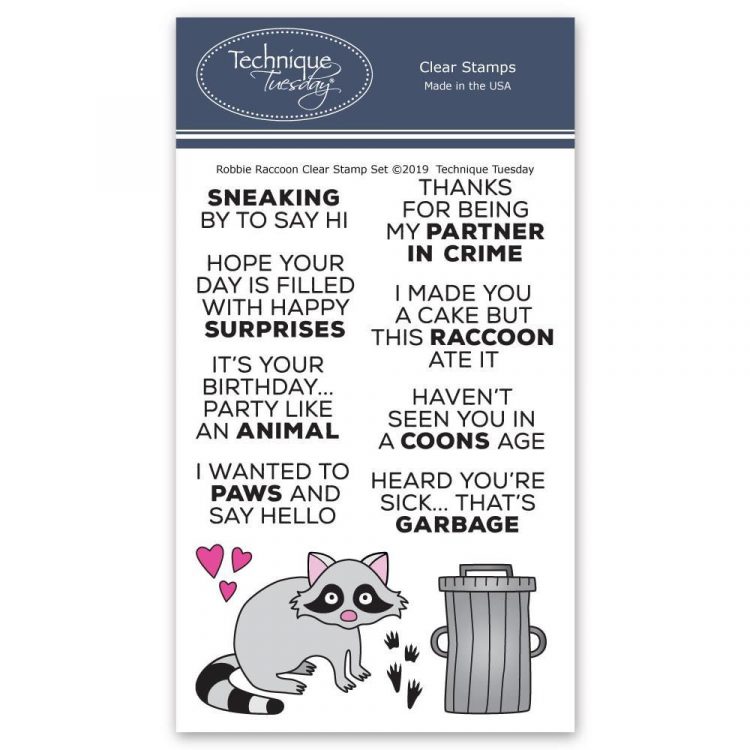 So cute, right???
And listen to this…! My Dad heard a strange sound on the front porch the other night and went outside to see what was going on…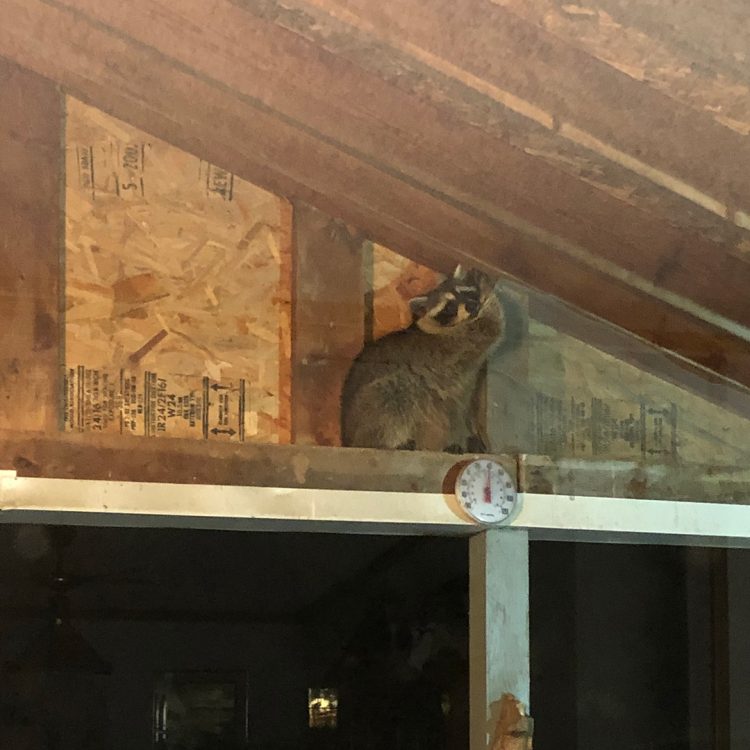 And here Robbie was visiting my Dad! LOL!
So of course I had to make a card for him!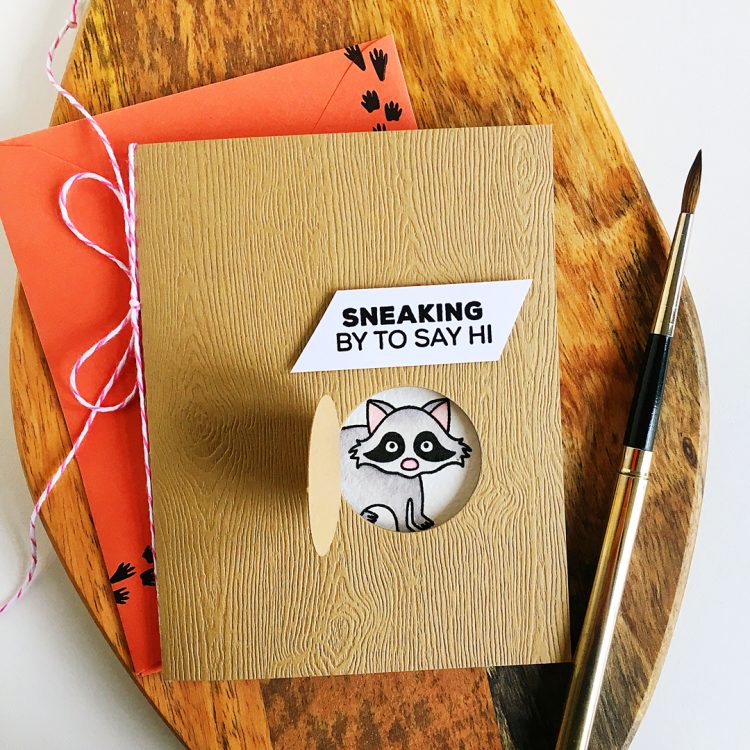 As soon as I saw that "sneaking by to say hi" sentiment I instantly thought of the Essentials by Ellen Mini Windows dies! And then! I had the idea of using kraft woodgrain cardstock to make the card out of! YEAH! Love it when a plan comes together!
Here's the inside of the card! I mixed that gray color using burnt sienna and ultramarine blue — I first learned about this color combo a few years ago from Jane Blundell. She calls it "Jane's Grey" — read more about it here. Now Daniel Smith has the color pre-mixed for you in their Ultimate Mixing palette. (As an aside, Jane has a great e-book all about color mixing using this palette that she designed — I learned so much from it!)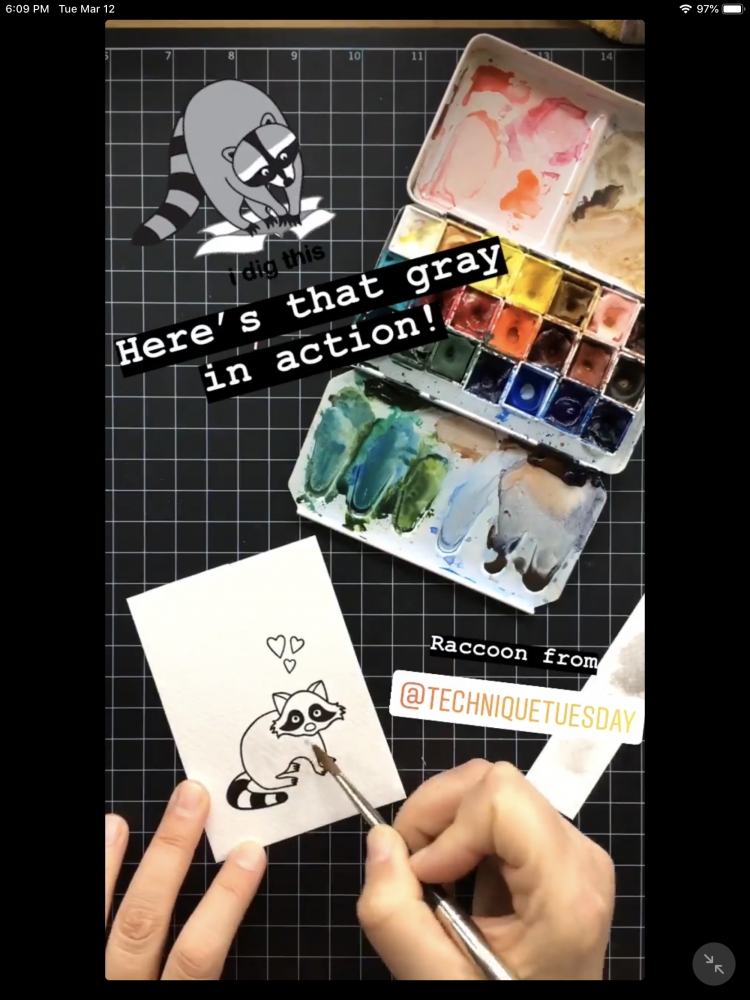 Honestly tho, this gray is so easy to mix yourself! I like to keep some little blobs in my palette just for this purpose. You can easily adjust it to being more of a blue-gray or brown by playing with your mix. I've got a process video for ya in my instagram stories to show you how! Just look for the "Robbie Raccoon" icon!
In case you were wondering, that blush pink for his ears and the hearts is Naples yellow + quinacridone coral — love this color! I couldn't resist adding a little glitter to the hearts. :)
I wanted to keep the card on the simple side since it's for my Dad — he's not into sequins or bling LOL! But I wanted to give it a little something, so I stamped the envelope!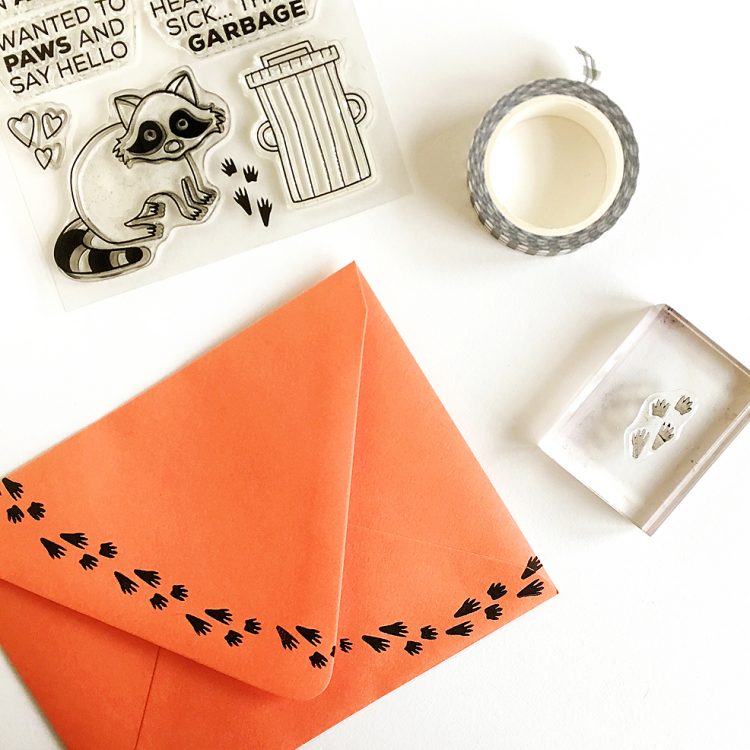 Those paw prints! AH so cute!! Off to drop this in the mail for him!
Supplies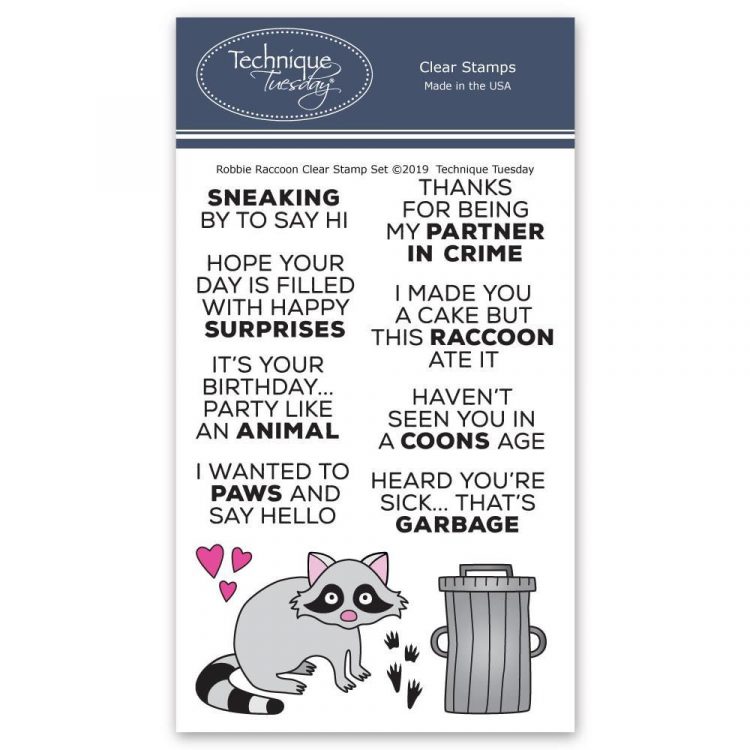 Find Robbie Raccoon right HERE at Technique Tuesday! He's part of the Animal House collection. Here's a bit about the Animal House collection in case you hadn't heard of them before! From Technique Tuesday:
Each month we release a new Animal House™ stamp set. If you would like to receive these stamp sets each month join the auto-ship program. Members enjoy discounts, exclusive special offers, plus free shipping on additional products.

Technique Tuesday
You can also find Robbie over at Ellen Hutson! Note: the links to EH are my affiliate links, so I'll receive a small commission at no charge to you if you make a purchase by clicking the link — thank you! :)
This may look like a lot of supplies at first glance, but I've listed both the small and large sizes of the watercolor tubes for ya.
Wishing you a day filled with happy surprises!