Hey all! Mother's Day is Sunday, and we're celebrating all week long at Ellen Hutson with the Leading Ladies stamps! Today we've got a hop going on over on instagram, hope you'll join us! PS — there are PRIZES!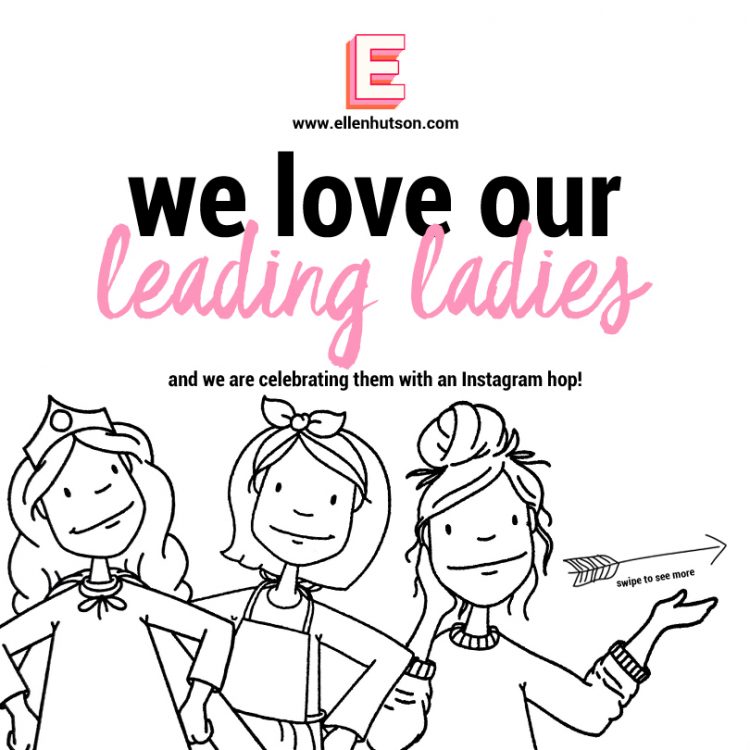 I wanted to post my card here on the blog-o so that I could share a few quick tips and the supply list. I love me some instagram but sometimes I have too much to say, lol!
So, here's the card again if ya haven't seen it already: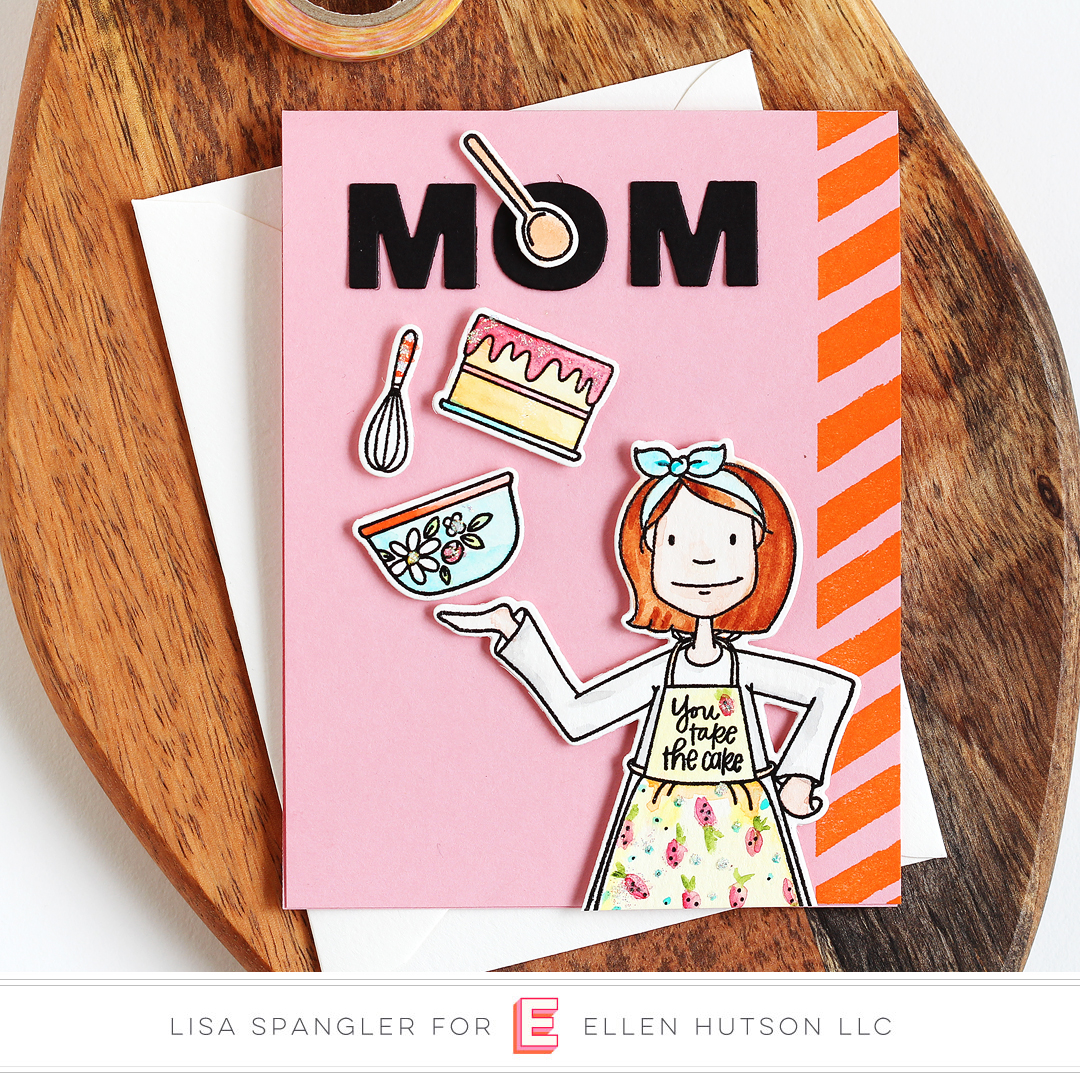 And here are some quick tips:
I love how you can customize the leading ladies by coloring them for your recipient — in this case I colored the Baker Lady for J's mom :)
Don't get too fussy over skin tones — there are tons of tutorials out there, but I decided to just make a light peachy flesh color with my trusty Naples yellow, Indian red, burnt sienna and a touch of quinacridone rose. I used a super watery mix and then let it dry and added just a hint of shading. My theory is that if you get the hair color right then you're good to go!
Decorate the clothing — here I made some lil strawberries but you can totally keep it simple and just make some stripes or polka dots, or stay classy with white. Here I added a bit of shading to her white shirt with a mix of burnt sienna + ultramarine blue.
Speaking of clothing, I trimmed off the bottom of her apron so I had more room on the card for all of the baking equipment. Then I grounded her with a border from the Painted Stripes set — love how the tiki torch ink looks on pink cardstock.
Whenever I use a letter dies like the EBE Classic Block Alpha I'm always on the lookout for something fun to add to the centers of "O's"! Here a spoon did the trick!
Annnnnnd my last tip: don't forget about the inside of the card! :)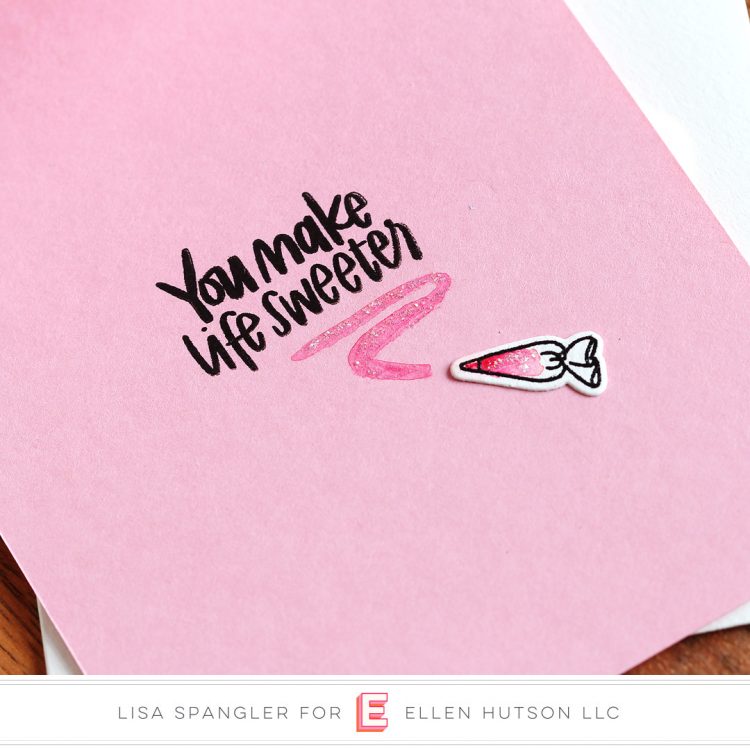 I couldn't make that piping bag fit on the outside of the card, and then it hit me to put it on the *inside* — yeah!
Supplies
Note that these are my affiliate links so if you make a purchase by clicking the link below I'll receive a small commission at no charge to you — thank you!
Find alllll the Leading Ladies right HERE!
Join us for the hop right HERE — you don't want to miss it, so many awesome cards — and there are PRIZES, too!
Wishing an (early) Happy Mother's Day to all the moms out there! xoxo