I just can't stop playing with the newly released Mondo Wildflowers — they just make me HAPPY! Then I added a little pixie dust shimmer action and I loved them even more. I've got super quick cards to share to show ya what I'm talking about. First up, this little number: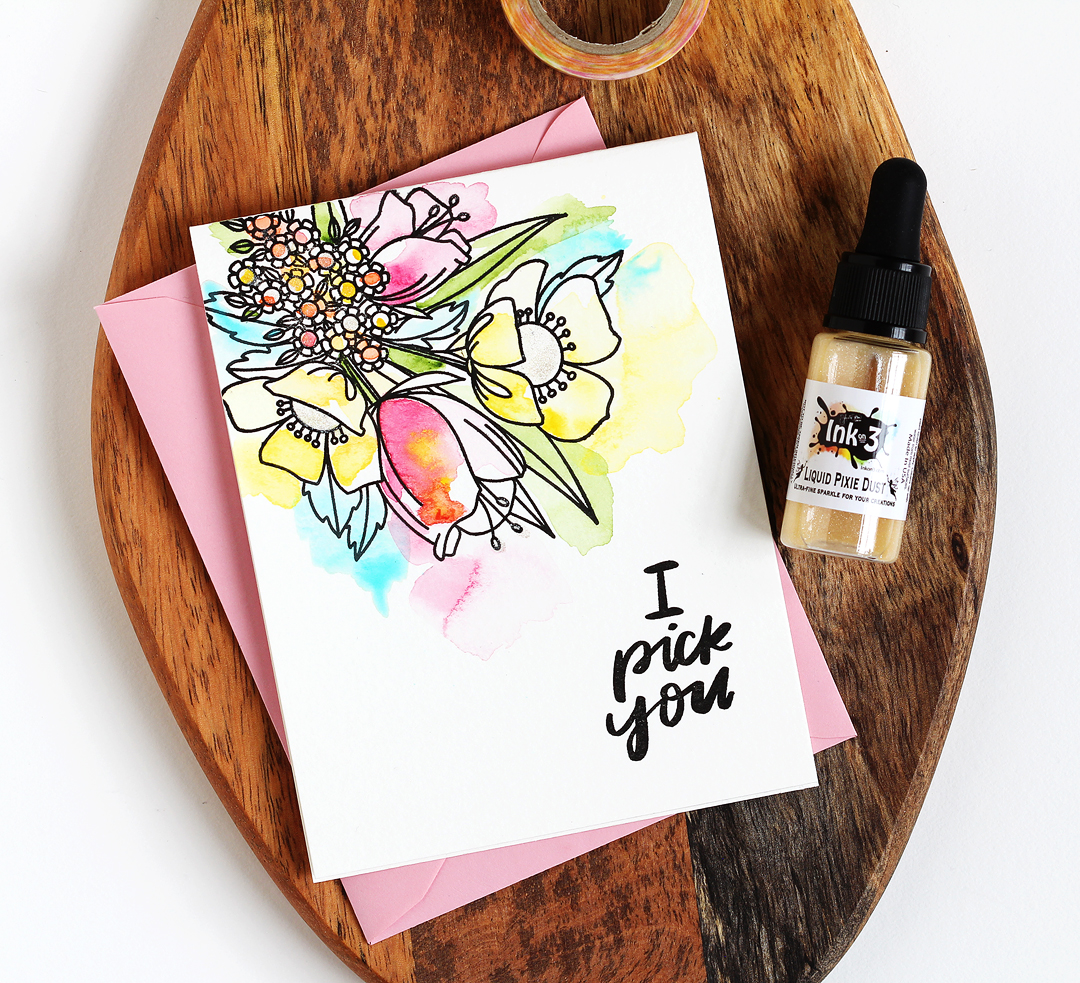 And then there's this one: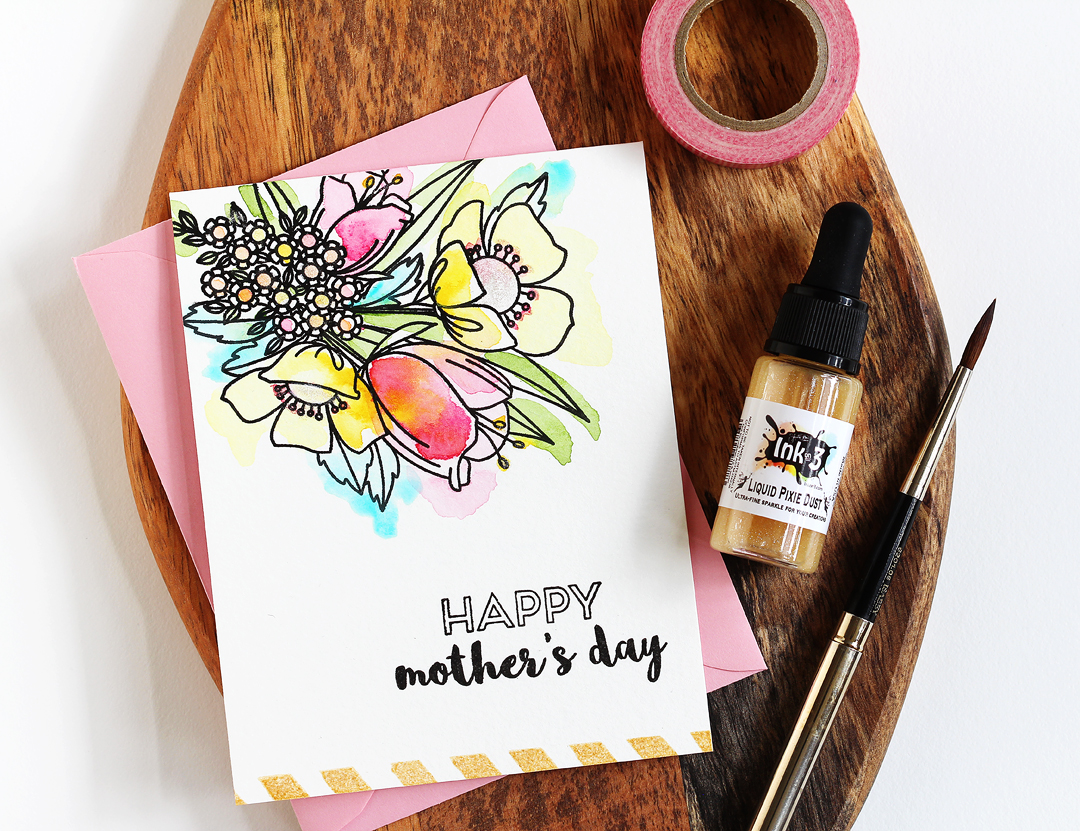 Here's a closeup so you can hopefully see that shimmer that I added to the flower centers — it's so beautiful irl but so hard to photo, darn it.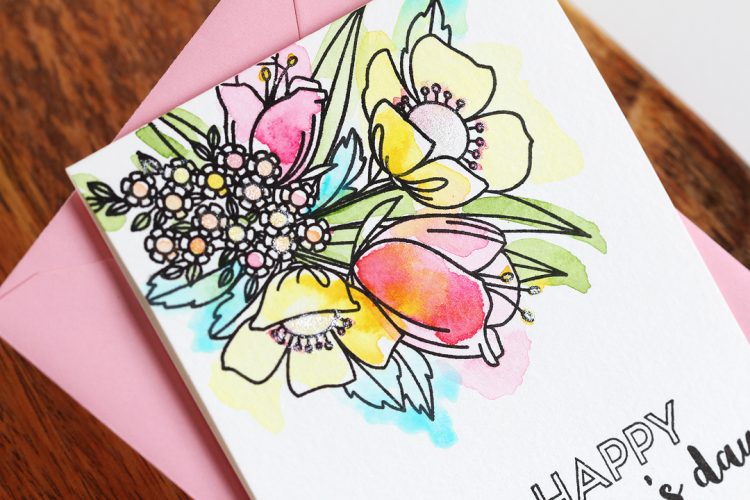 I kept the coloring on these super loose you all — I think it makes it look modern and fun. Here's a few tips for ya:
Use a BIG brush — I'm talking BIG — I used a size 12 on these. You can't get too fussy when you're painting with a big brush.
Start with a super watery splashes of color, then without rinsing off your brush, pick up some more pigment and tap it in to one side. The results are unpredictable but so fun.
Let some colors mingle together like the yellow + pink. But, make sure the pink is dry before adding the green.
I used Canson XL watercolor paper to make the base card with — it's a more economical option for a full card.
And that's all there is to it!
Then for the Mother's Day card I couldn't resist adding a border at the bottom with Delicata gold ink — it's so pretty and shimmery that it goes great with the pixie dust.
Supplies
Note that these are my affiliate links so if you make a purchase by clicking the link below I'll receive a small commission at no charge to you — thank you!
A couple more notes:
The "happy" sentiment is from the Essentials by Ellen Totally Awesome and it's been retired — sorry about that!
The "mother's day" sentiment is from the Altenew Stunning Cosmos set — it's out of stock at Ellen Hutson but you can still find one HERE at Altenew.
The Mondo Wildflowers stamps are available individually and in a bundle with the coordinating dies at a special price — I didn't use the dies on this card, but trust me, you'll want 'em! :)
I'll be back tomorrow with another Mother's Day card — hope to see you then! xo