Just popping in to share a super simple Father's Day card for you! This came together so fast — it'll take longer to type up this blog post than it did to make the card lol!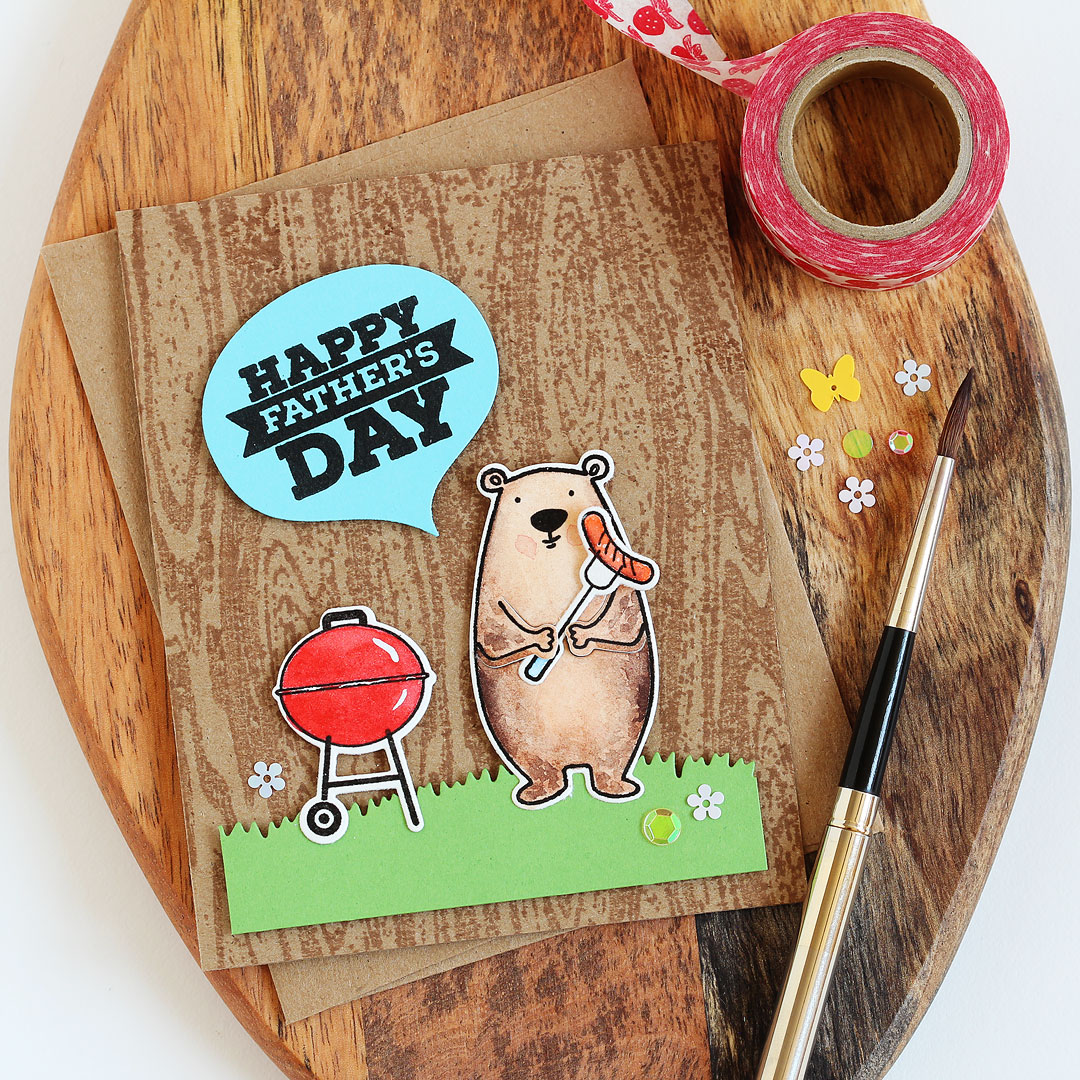 I made this one for J's Dad and got it in the mail on Monday so hopefully it makes it to him in time. It all started out with that Altenew A Walk in the Woods woodgrain stamp — love this stamp for masculine cards! And the inks in the coffee break pack are perfect on kraft.
Then I made a lil grass with the new EBE Landscape dies — I can see reaching for these dies again and again! And I added a few sequins to the grass as well — these just make me happy!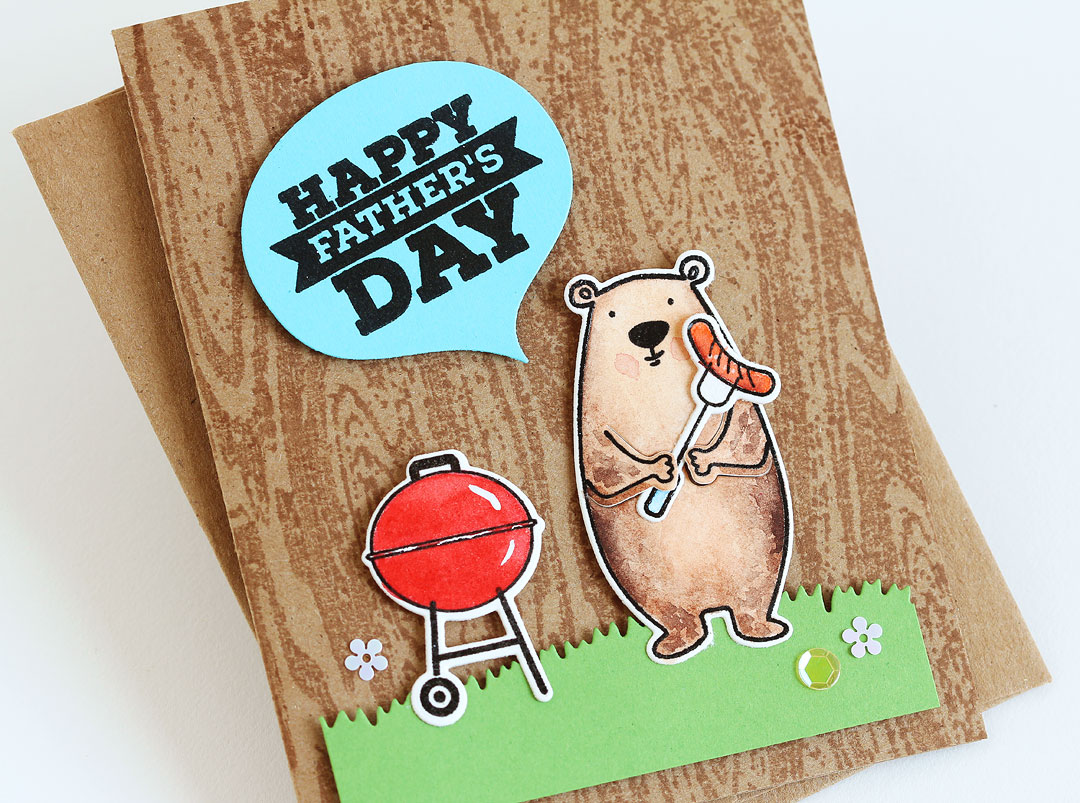 I used the new Speech Bubble die to cut out that Happy Father's Day sentiment from the Altenew Best Dad Set — another great stamp to have in your toolbox.
Then I went to town watercoloring Mr. Bear and his grill from Bear Ware 3 — I love this bear so much you all!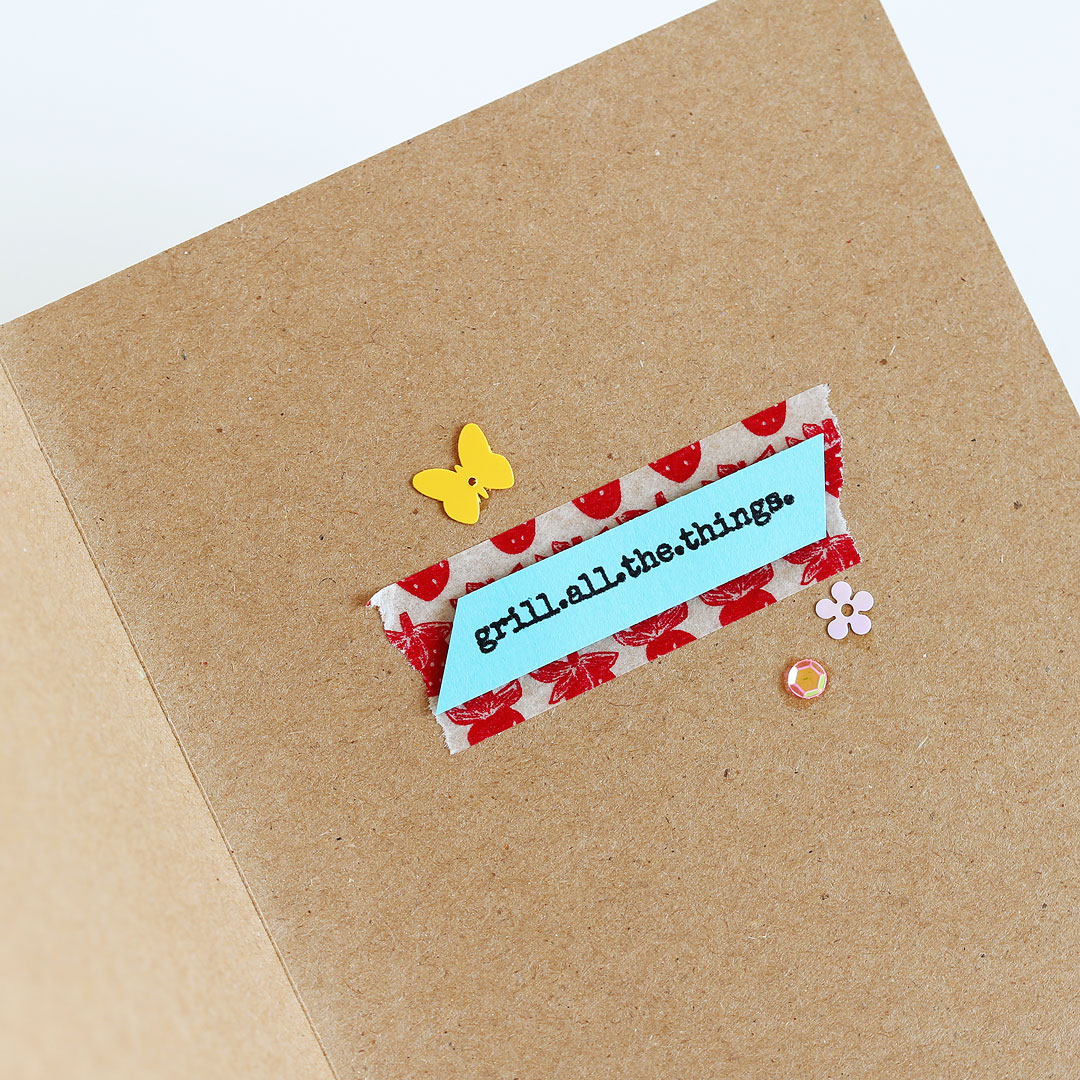 I couldn't resist decorating the inside of the card too! :)
Supplies
Note that these are my affiliate links so if you make a purchase by clicking the link below I'll receive a small commission at no charge to you — thank you!
Happy Father's Day to all the Dads out there! Hope you have a great day and grill.all.the.things! :)