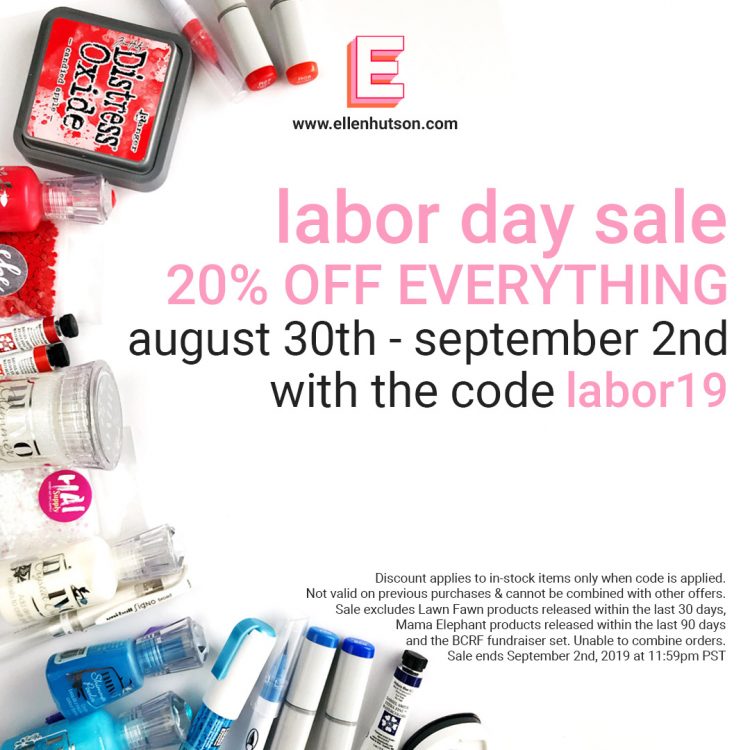 Oh yes! You read that right! 20% off everything with code labor19!
Here's the fine print for ya:
20% off storewide
August 30th – September 2nd
with the code labor19
Discount applies to in-stock items only when code is applied
Not valid on previous purchases & cannot be combined with other offers
Sale excludes Lawn Fawn products released within the last 30 days, Mama Elephant products released within the last 90 days and the BCRF fundraiser set
Unable to combine orders
Now then, let's get shoppin'!! I've listed a few of my favorite things for ya!
Daniel Smith Essentials Set
First up, the Daniel Smith Essentials set. This set small but mighty set of 6 colors changed my watercolor life for the better. I finally "get" warm vs cool colors and mixing. WOO!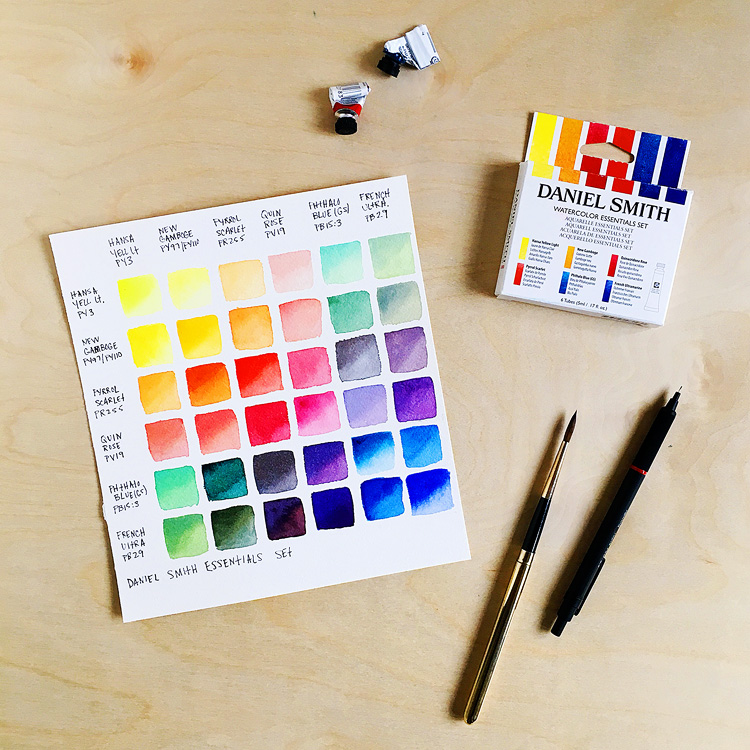 Find my full review of this set right HERE! And feast your eyes on the colors you can get with this set — and you can easily make more variations in tone and hue, too!
If you really want to splurge and get to mixing, pick up the Ultimate Mixing set HERE, and then get yourself over to Jane Blundell's website and pick up her book. You won't regret it!
Cascade Green
If you've followed me on my watercolor journey for a while now you'll know that I usually like to mix my own colors. But Daniel Smith's cascade green is like magic in a tube!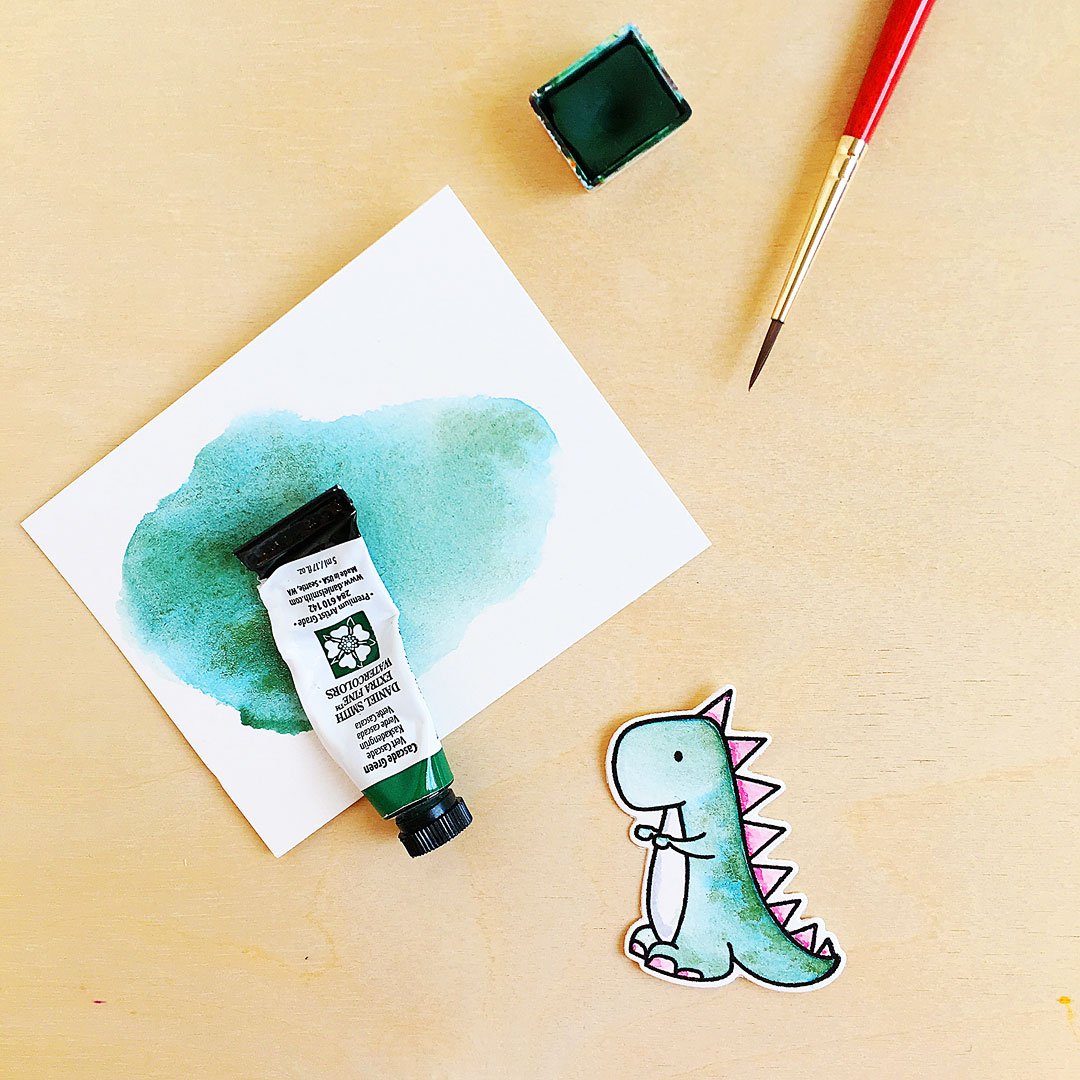 According to Daniel Smith's website, cascade green is a mix of PB15 phthalo blue, (found in the Essentials set) and PBr7, which is a range of colors from raw sienna through burnt sienna and the umbers. I don't know which particular PBr7 that was used. All I know is that it's gorgeous!
And it's perfect for coloring dinosaurs all in one swoop! I mean, look at that texture and granulation on her skin would ya! That's 100% pure cascade green — no other colors added!
This is also the perfect green for pines and I LOVE how when used in watery mixes bits of blue are revealed.
PS. I've got a video planned for you on coloring the dino so stay tuned!
Indanthrone Blue
Oh Indie blue, how I love you! This blue makes the most glorious stormy skies and backgrounds for stamping!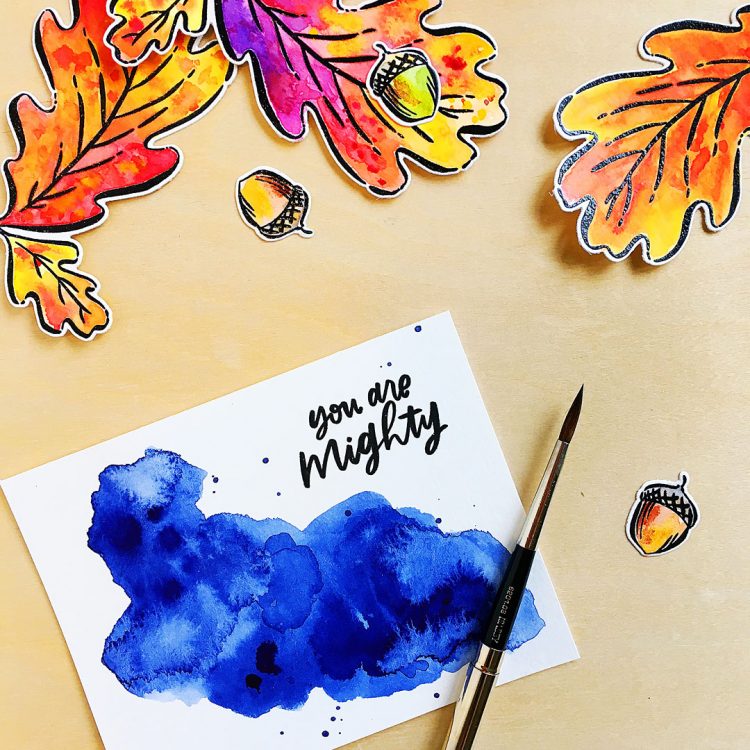 It's just so amazing!
A Few More Fave Supplies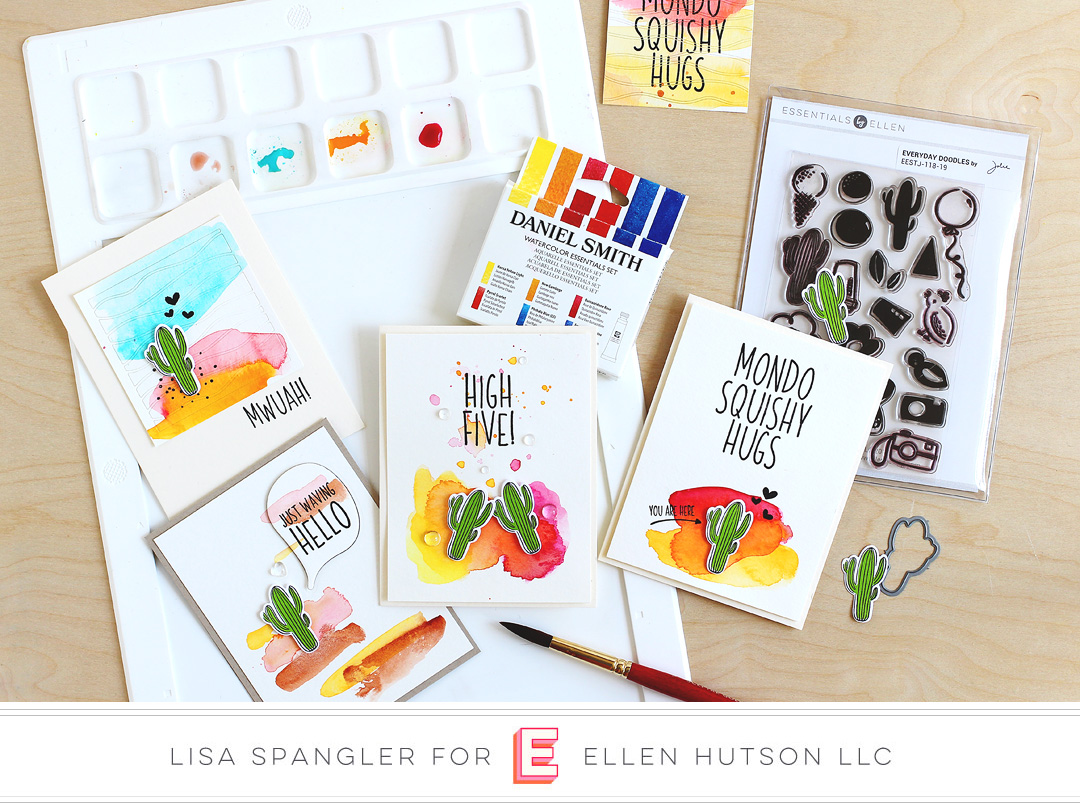 I listed a few more favorites below, including some cacti (you know me and cacti!), stamps for fall and Halloween, fun embellishments annnnd that Waffle Flower media mat — love this thing!
Note that these are my affiliate links so if you make a purchase by clicking the link below I'll receive a small commission at no charge to you — thank you!
Hope you all have a great weekend — and happy shoppin! xoxo