I can't believe it's almost September, can you? Weeeeelll, we had a break in the weather and it's "only" 98 F — to this Texas gal that means fall, y'all!
And THAT means it's almost pumpkin spice latte season! Say it with me: PSL! PSL! PSL!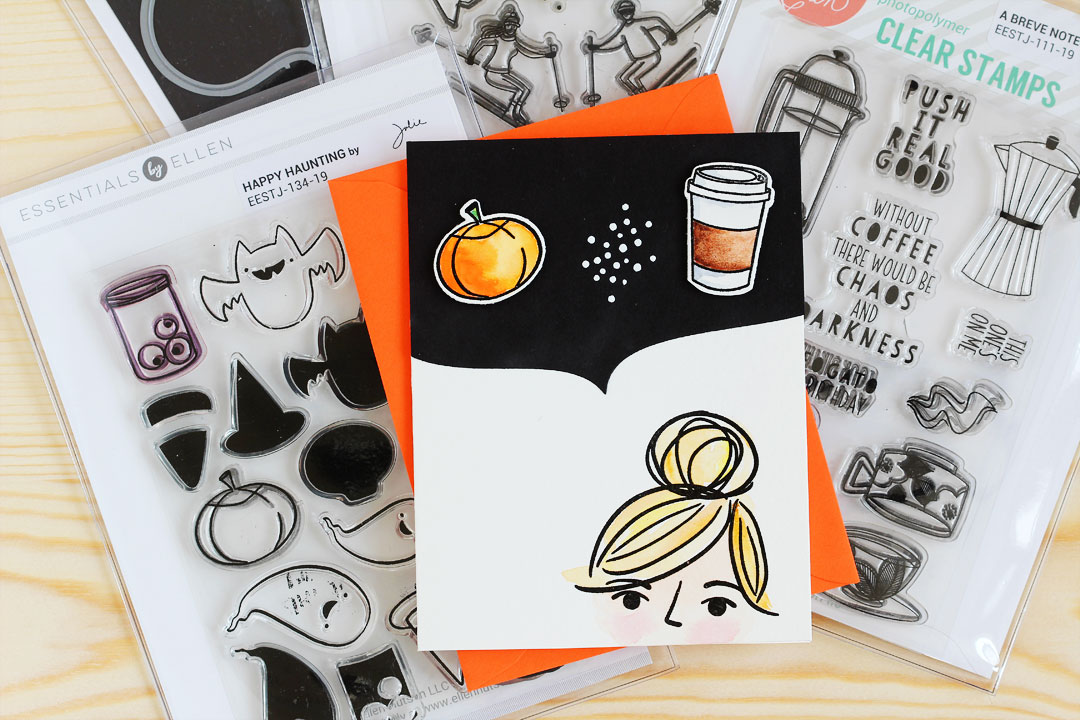 So of course I had to whip up a card for my lil sis!
She and I have a running joke about PSL's — she loves 'em and me — while I wouldn't say I hate them, let's just say that one per year is enough for me lol!
I actually thought up this card while I was on my walk today — and then when I came back home it came together super quick!
Here are the stamps I used:
Oh and in case you were wondering, here are the watercolors I used on the girl — colored to look like my sis! I listed both sizes of the tubes below for ya!
Here are the full supplies that I used!
Supplies
Note that these are my affiliate links so if you make a purchase by clicking the link below I'll receive a small commission at no charge to you — thank you!
Happy fall, y'all! xoxo