Hey all! I'm back with another card from the Ellen Hutson October release! This one features Lil' 'Squatch — ahhhh can't tell you how happy I was to see this guy in the lineup! You see, my dad is a bigfoot fan, and I needed a birthday card for him — this was perfect!
I started off by coloring those pines with my trusty Daniel Smith Cascade Green — just can't get enough of this color!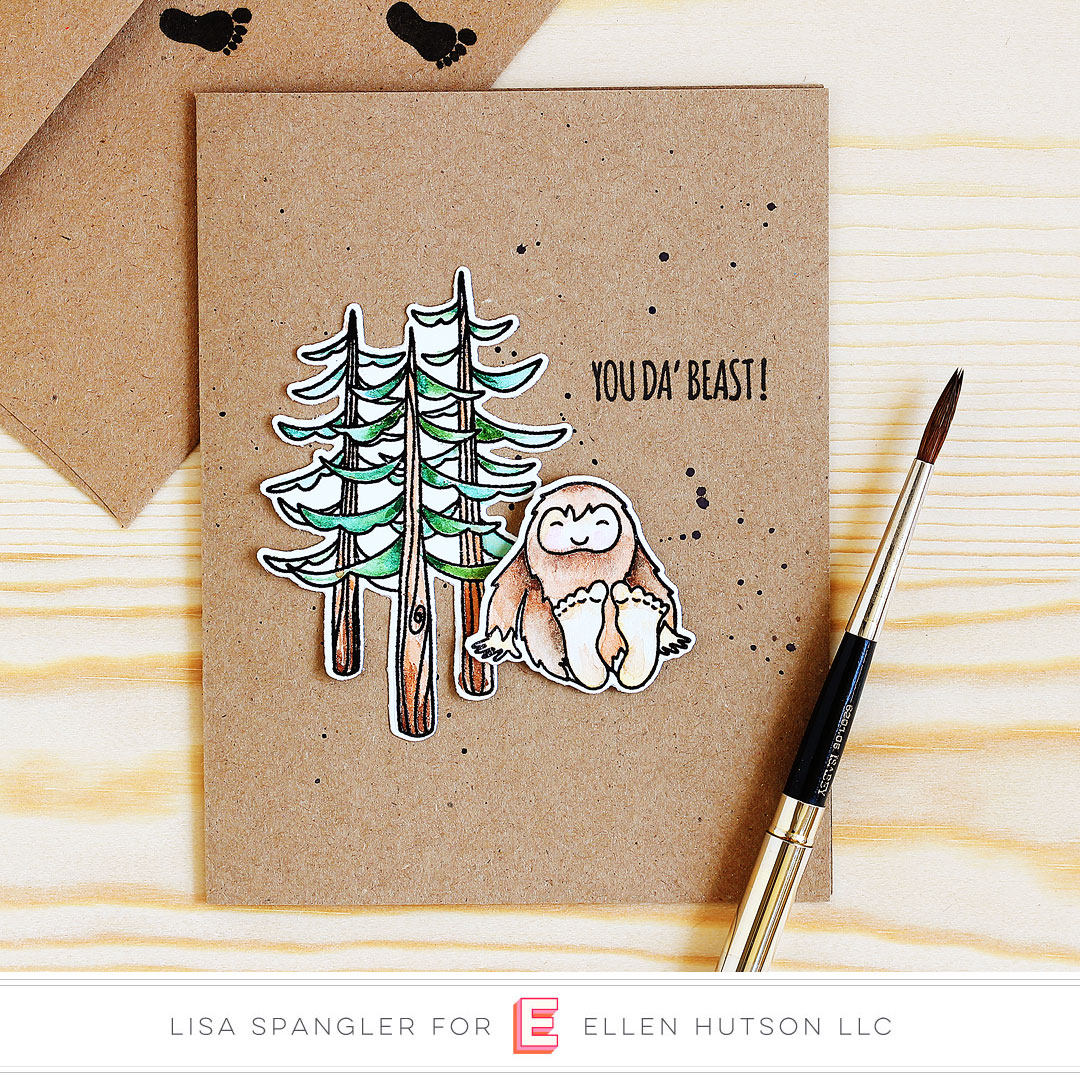 Then I colored the lil' squatch with my go-to mix for critters: burnt sienna, Monte Amiata sienna and ultramarine blue! The trick here is to vary the shade of the burnt sienna by adding a little touch of ultramarine blue to get a darker brown. Works like a charm! Let me know in the comments if you'd like to see a video.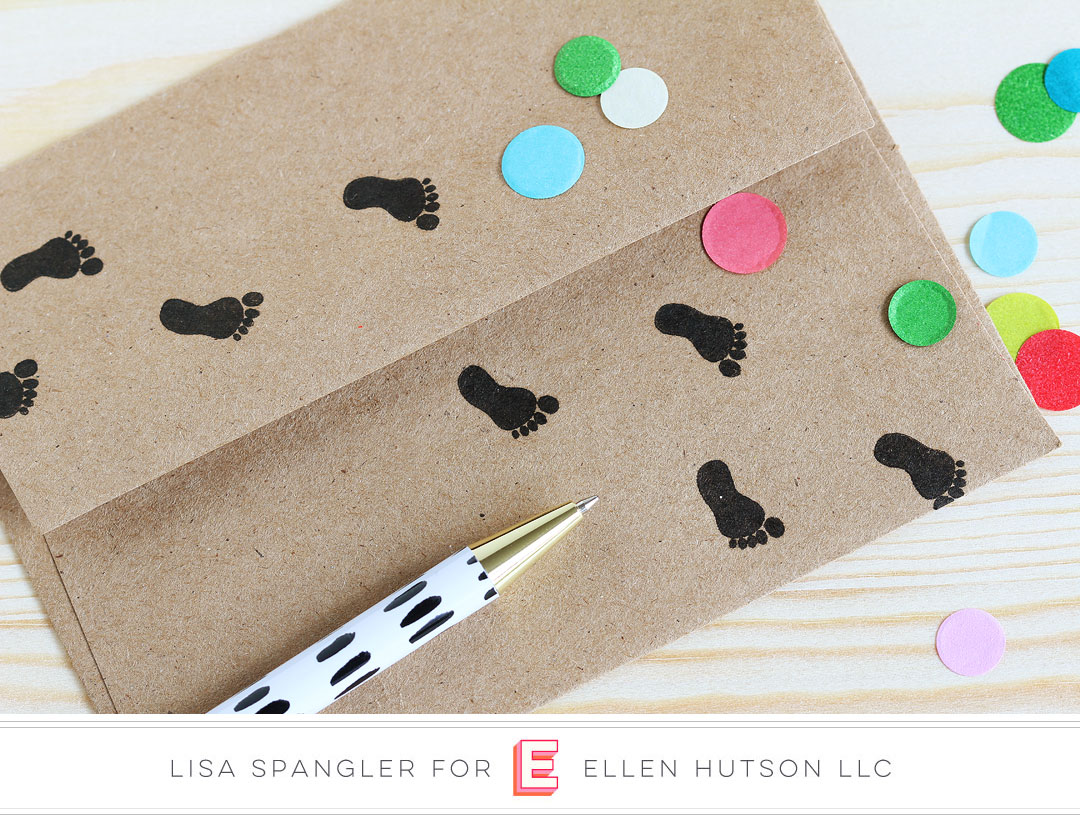 Next I had to stamp some footprints on the back of the envelope — yep, had to be done!
Then to turn this into a birthday card I stamped the inside, too! This sentiment is from the newly released Totally Random Sayings Vol. 3.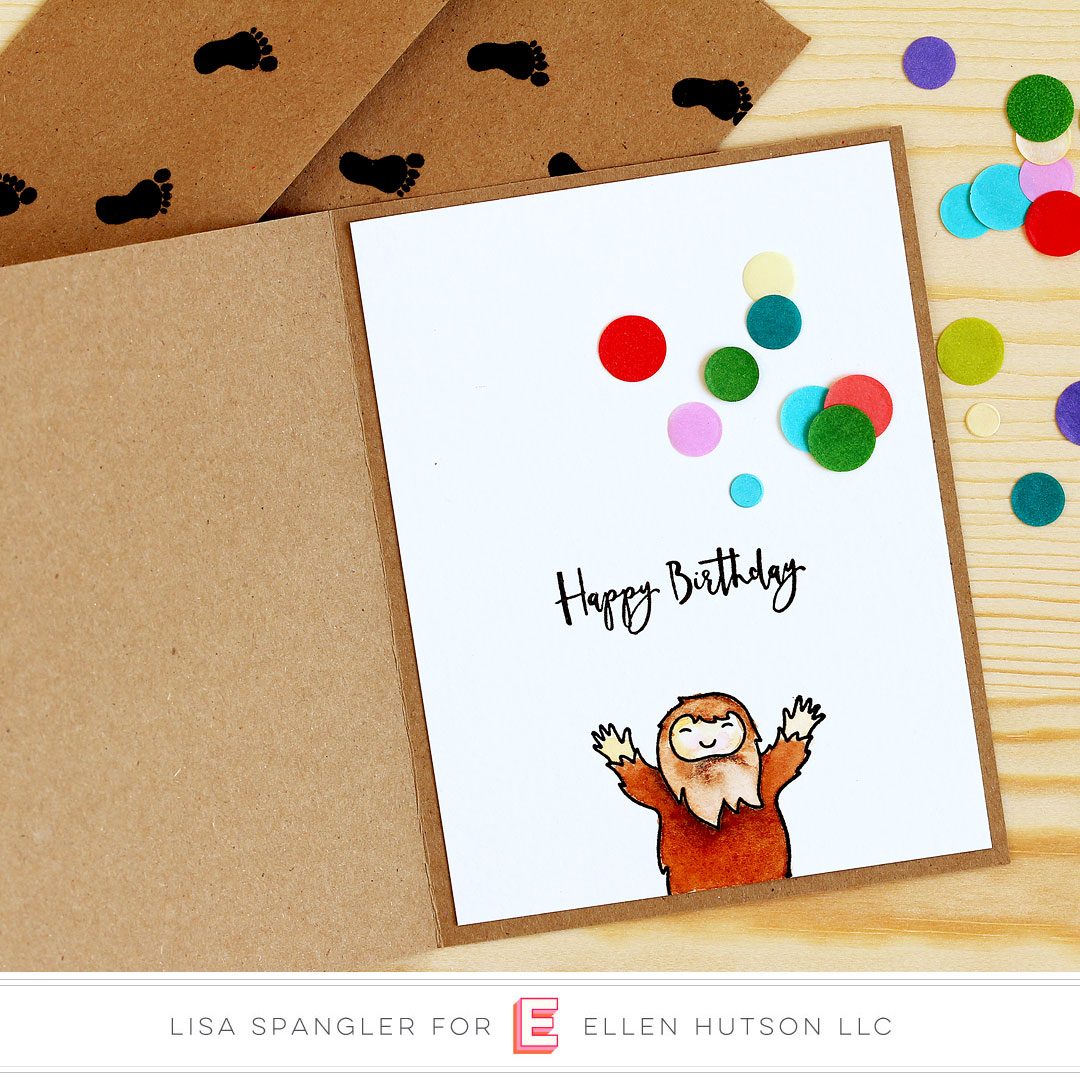 I added some confetti to the inside and I asked Dad if any fell out but he said no, he's on to me! LOL!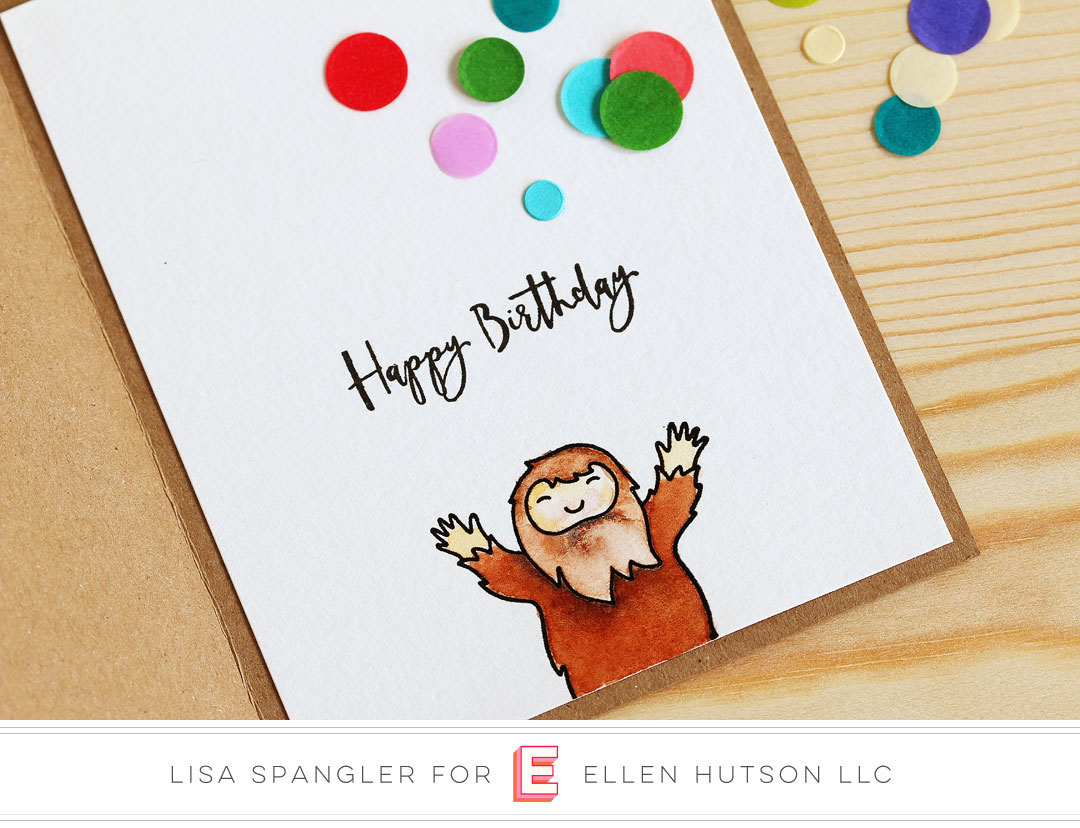 I can't wait to make some more cards with Lil' Squatch! He's perfect for masculine cards for guys of all ages. And I can't wait to color him white to make a yeti, too!
Supplies
Note that these are my affiliate links so if you make a purchase by clicking the link below I'll receive a small commission at no charge to you — thank you!
Find the full October release right HERE! So many must-haves!
Here are the supplies that I used on this card — I listed both the 15 ml and 5 ml tubes of watercolors when possible — some colors only come in 15 ml tubes.
I'll be back tomorrow with a card featuring the newly released Voices in my Head Vol. 2! Until then, hope you have a great day!