Hi there and welcome to my stop on the Hero Arts MMH December Release blog hop. I'm super excited to be participating this month. My sweet friend Libby said this nature-themed kit made her think of little ole me, and she invited to join in. She totally gets me as I always try to do my part to protect this place we all call home and these sets are right up my alley.
Here's a look at this month's main kit: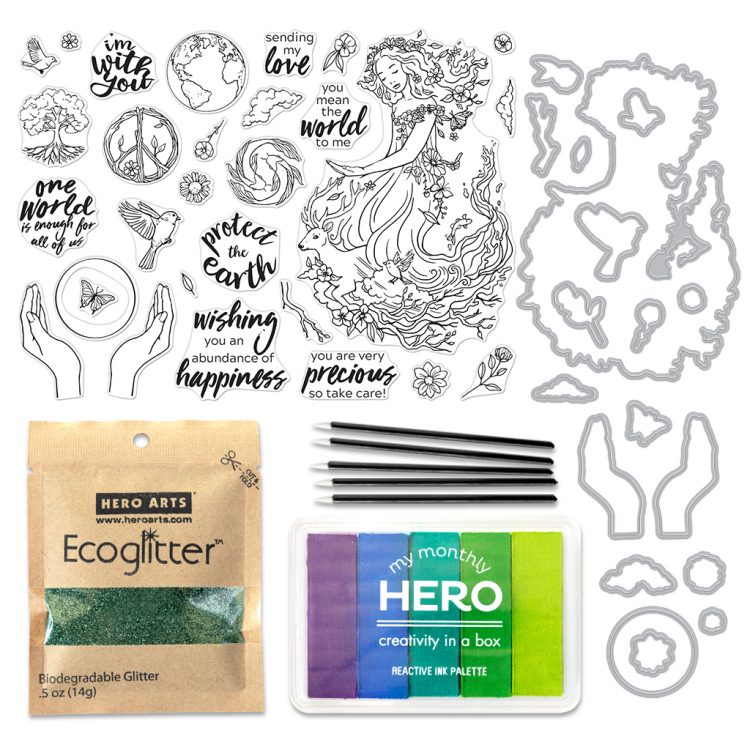 I can't wait to make some cards with this — especially those hands and the monarch butterfly, as I was lucky enough to get to tag some this fall. It was an experience I'll remember forever.
Buuuuut today I'll be sharing a card with the Beautiful World add-on, because that big earth with the flowers really caught my eye!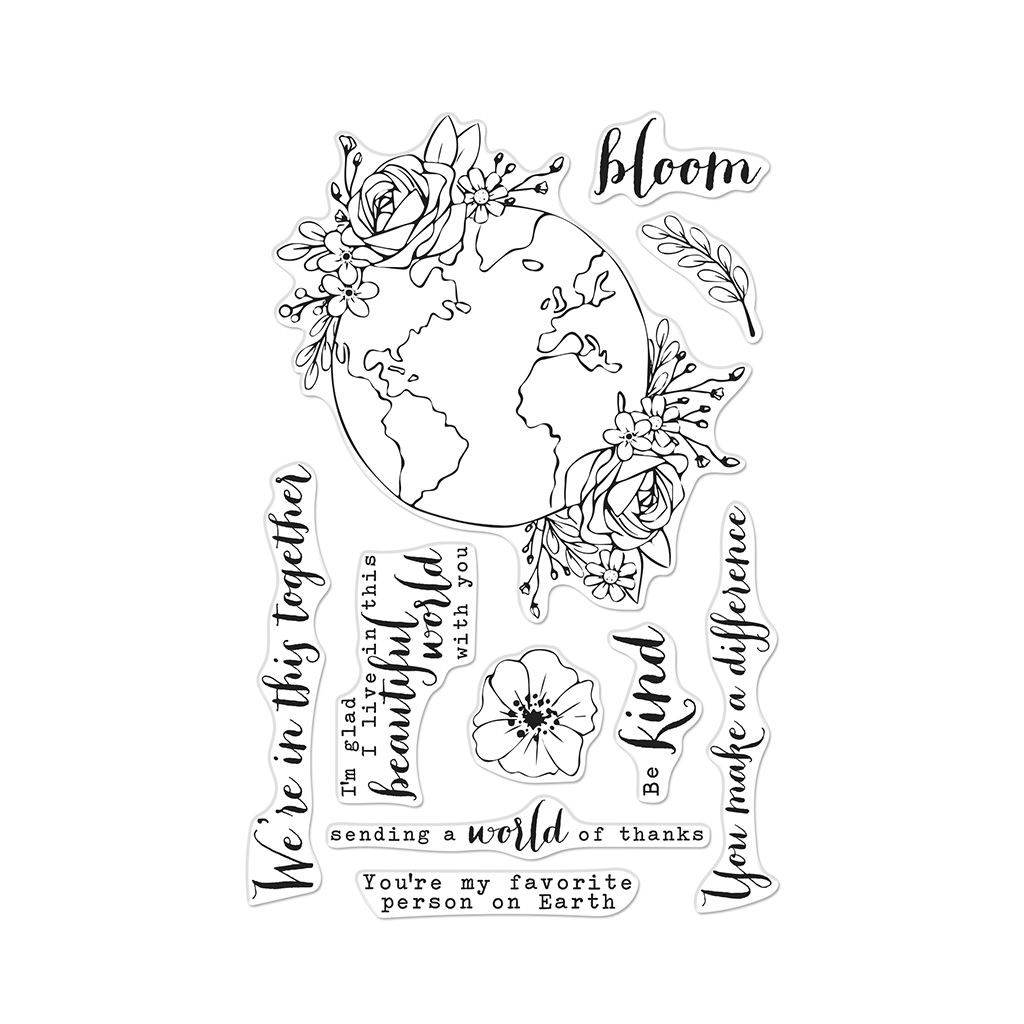 This set is so fun to color and it has some lovely sentiments. I think it's my fave of the whole release!
I started off by heat embossing the earth with Hero Arts brass embossing powder — love the look this gives! Plus I think it goes perfectly with kraft cardstock.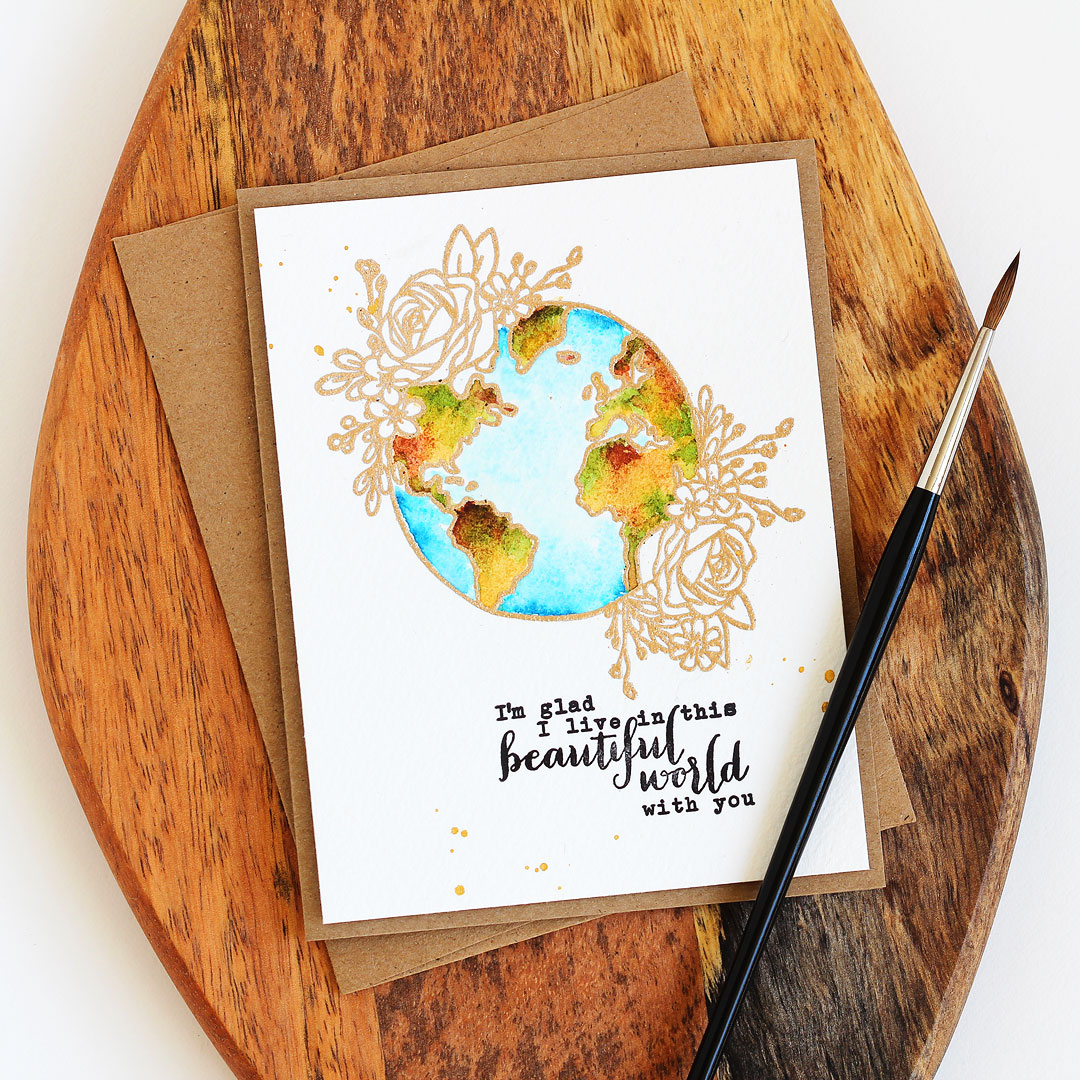 If you know me then you'll know that I LOVE to watercolor, so of course I had to break out my paints to play! I started off by choosing my palette, then I colored away.
I made a super quick video for you over on Instagram — I wish I could get it to embed here but for now you can follow THIS link to watch it, or just click on the image! :)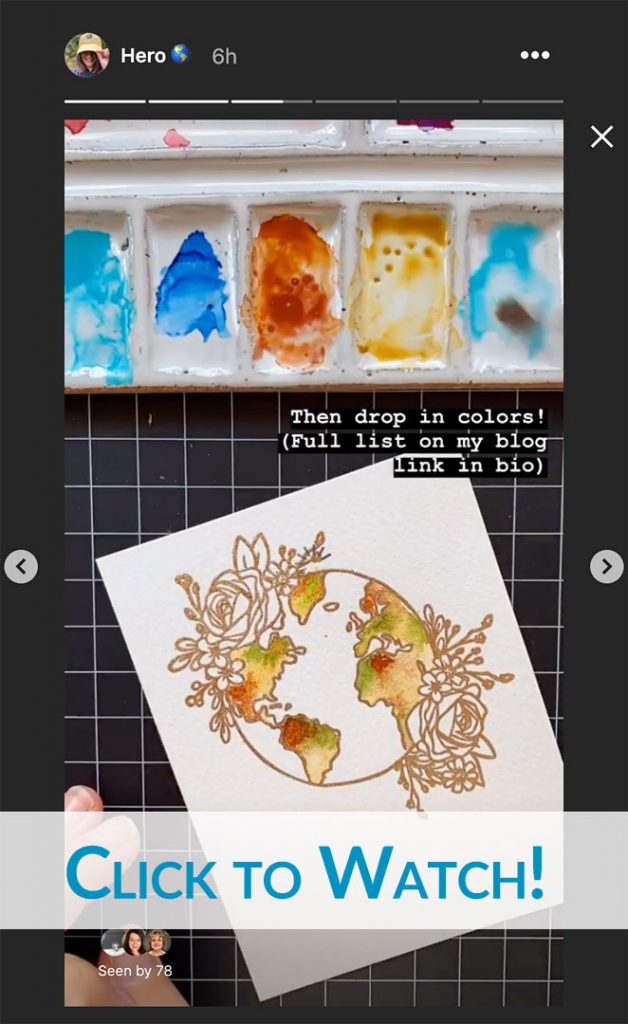 Look at that granulation! Ahhhhh yeah! I have a full rundown on the colors I used below.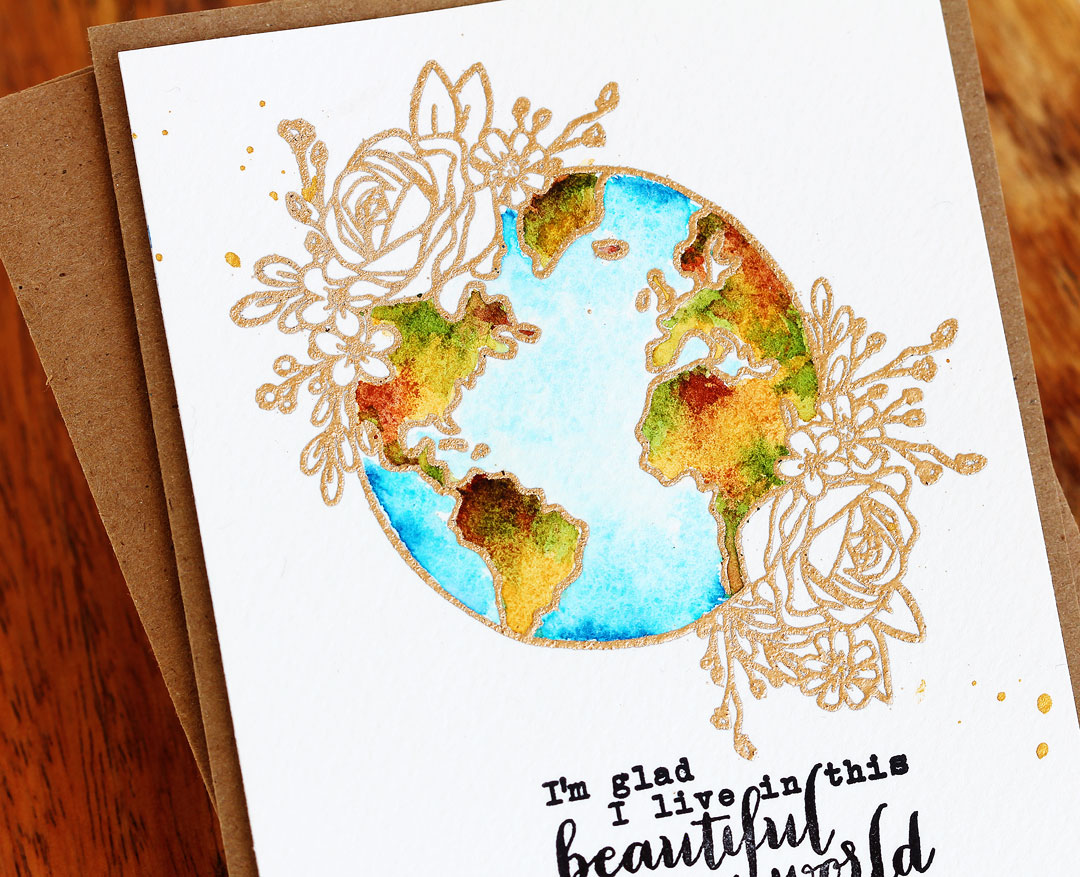 I had so much fun that I ended up making the card two ways: once with the flowers left white for a clean and modern look, and then again with the flowers colored in. Which do you like better? I'd love to hear!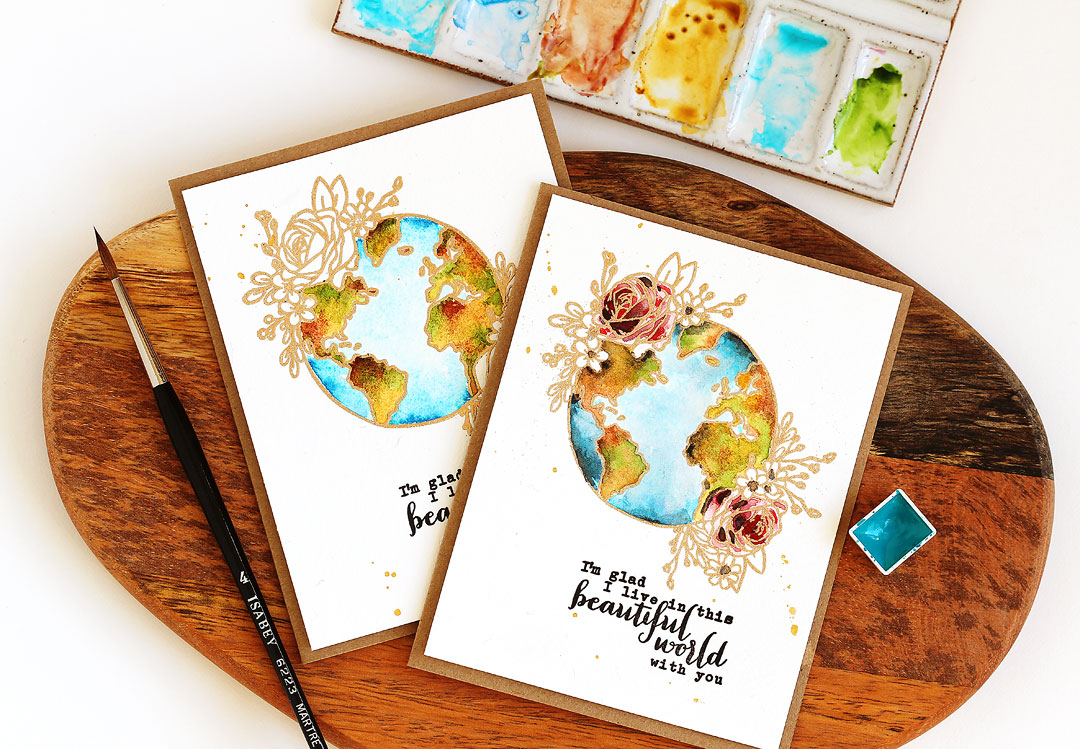 Here's a closeup so you can see those flowers better — I had to make the darkest darks extra heavy so that the color would pop against the brass embossing powder. Not something I'd normally do, but ya gotta do what ya gotta do! :)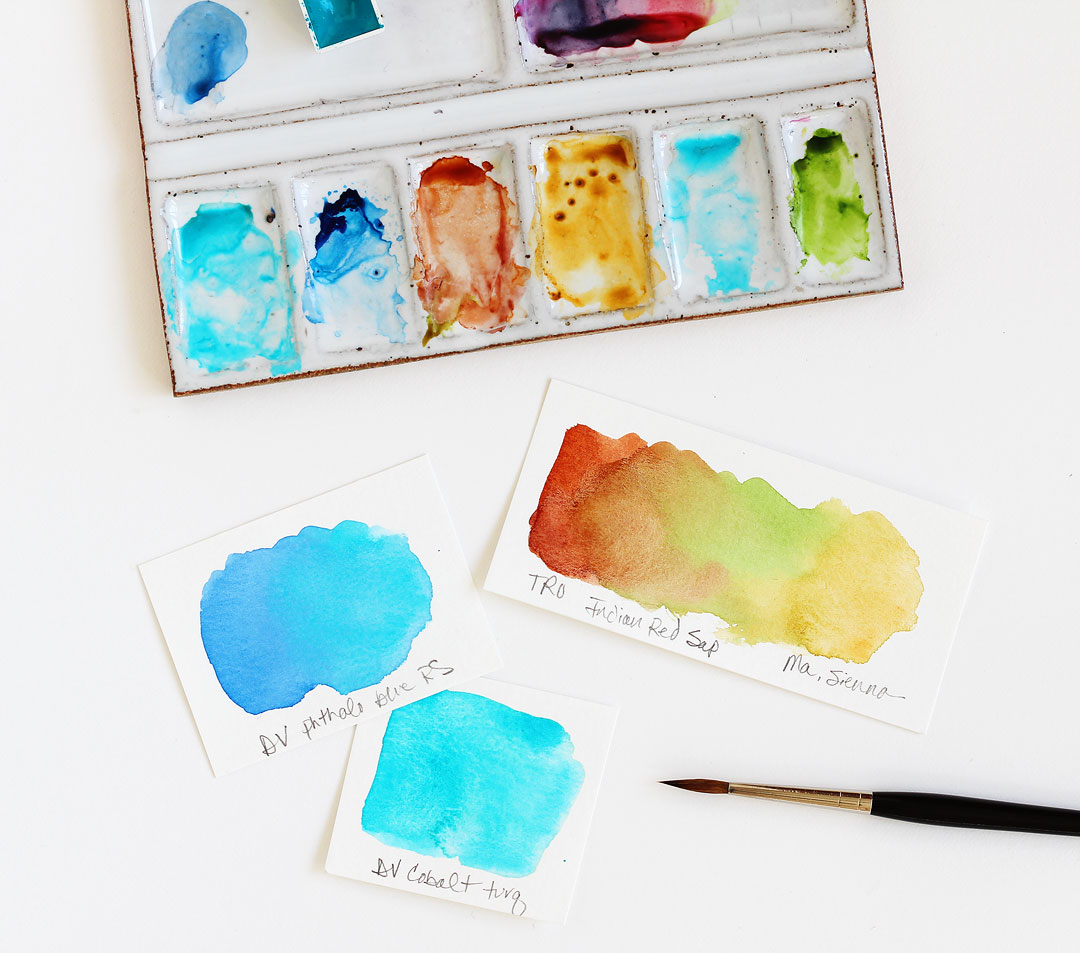 Here are the colors that I used: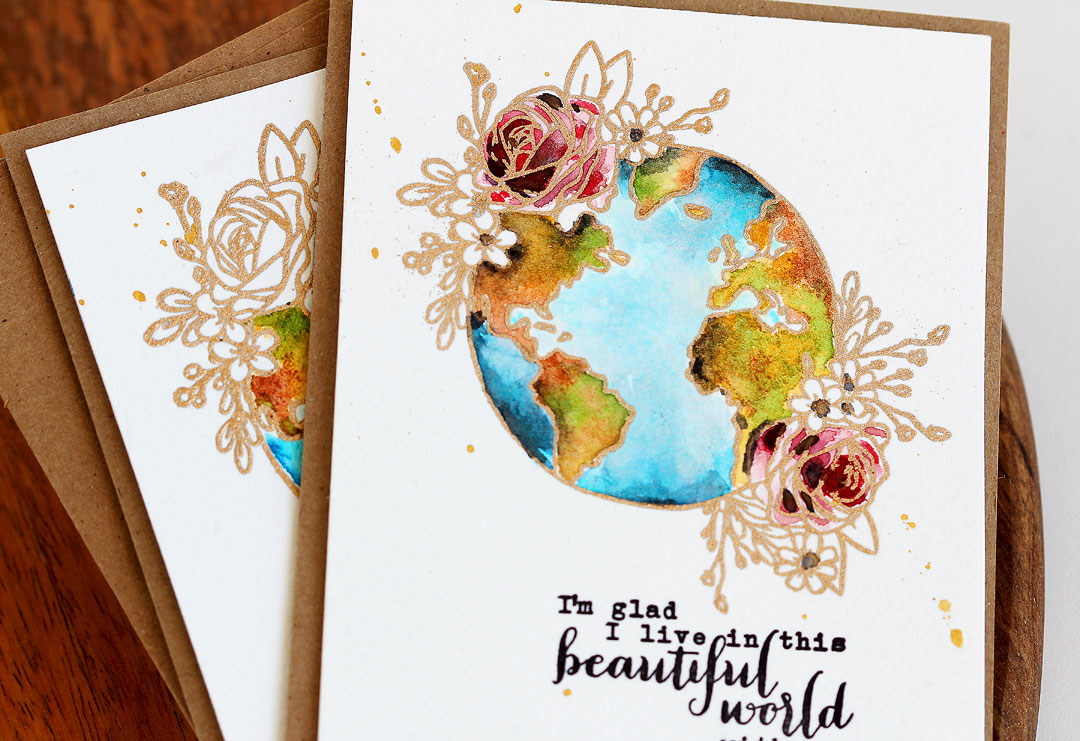 Fair warning WHEN (not if!) you try this at home — transparent red oxide and phthalo blue are both really strong colors that try to boss the others around — a little bit goes a long way lol! I like to mix my colors in a ceramic palette before putting the brush to paper so that I know I have the right shade. If you haven't played with these colors before, I'd recommend having a scrap of paper handy so that you can try it out before fully committing.
Giveaway!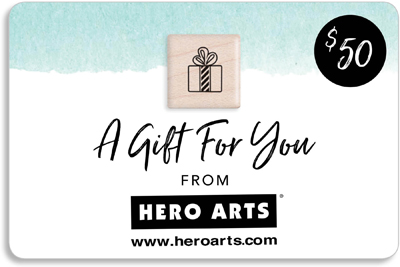 We will give away one $50 gift card, drawn from the comments left across the hop. Enter by Sunday, December 8th at 11:59pm pacific, and the winner will be announced on the Hero Arts blog the following week. Good luck!
Supplies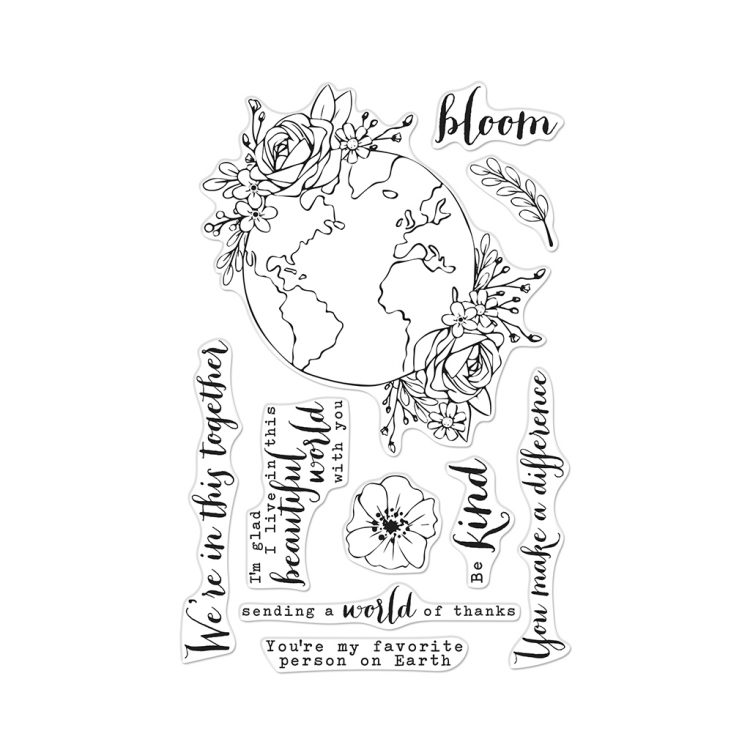 Find the new Beautiful World set right HERE on heroarts.com or at HERE at EllenHutson.com. :)
Now for the rest of the supplies — note that this may look like a bunch of colors, but looks can be deceiving as I listed both watercolor tube sizes (15 ml and 5 ml) where possible. Also these are my affiliate links, so if you make your purchase by clicking a link I'll receive a small commission at no charge to you — thank you!
Hop On!
Your next stop on the hop is the super talented (and my fellow Austinite!) Lydia Fiedler — just wait until you see what she's made!
Here's the full list in case you're just joining the party or encounter a broken link:
Hero Arts
Amy Kolling
Caly Person
Channin Pelletier
Daniel West
Debi Adams
Emily Midgett
Ilina Crouse
Janette Kausen
Jessica Frost-Ballas
Laurie Willison
Lisa Spangler < you are here :)
Lydia Fiedler
Michelle Short
Nichol Spohr
Libby Hickson
A world of thanks for joining me! xo