It's Day 2 of Ellen Hutson's 12 Tags of Christmas, and we're bringing Joy to the World! Be sure to check out what my fellow teamies made — full list HERE on the Ellen Hutson blog! As for me, I came up with a super simple tag that you can easily make in multiples. Check it: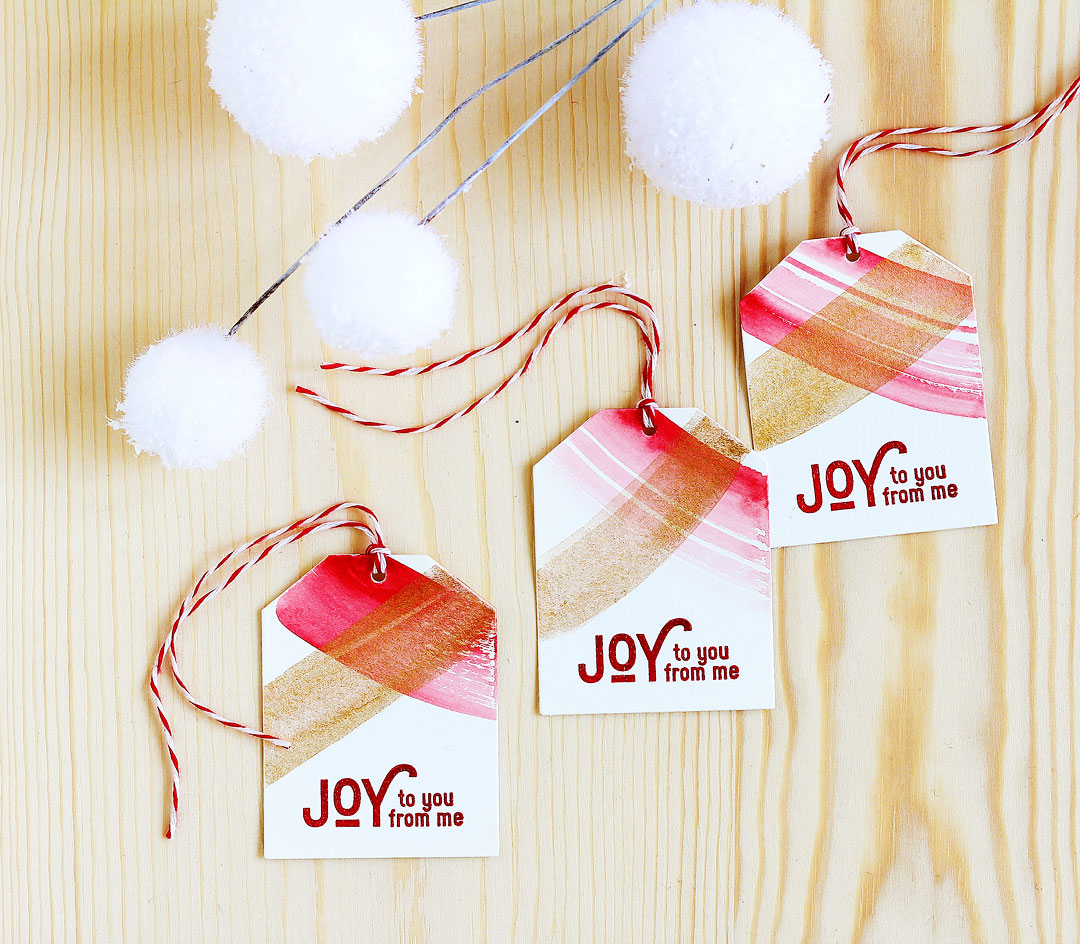 The secret here is the gold metallic watercolor in this Altenew Metallic Pan set — I just can't get enough of this set lately! I LOVE how it comes in a metal paintbox. :)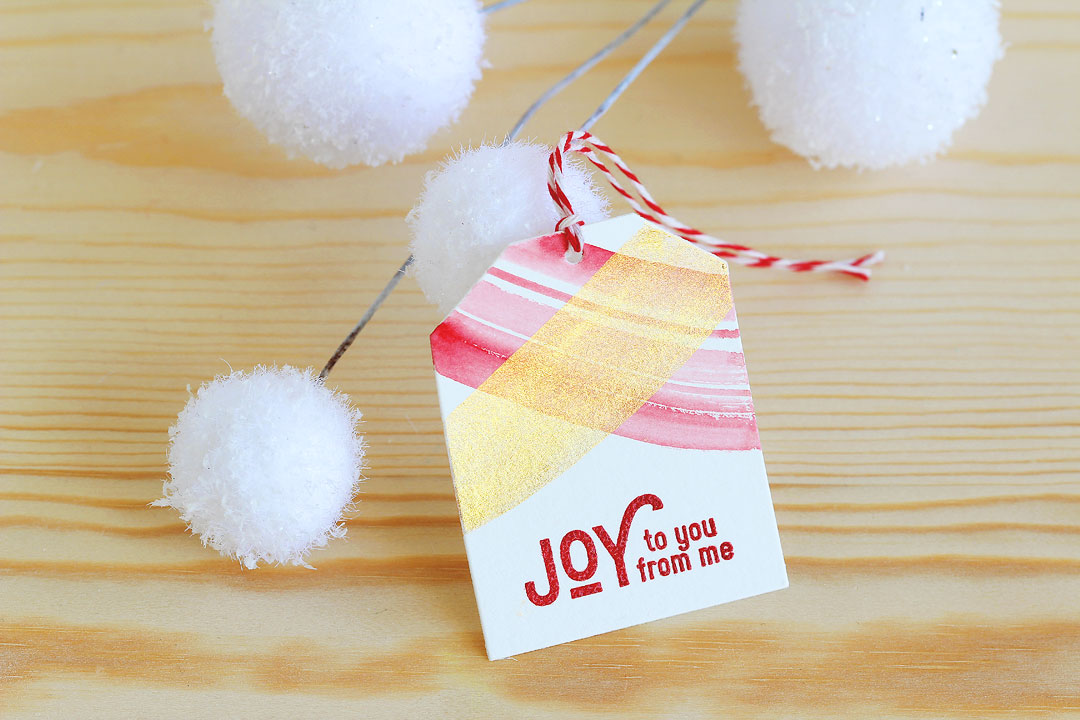 See how shiny it is?
The other trick to making these? Use a dry brush on that swipe of red and use your thumb and index finger to kind of push the bristles apart. This will give you so much texture! It's easier to show you how this is done than to try to explain it, so I put together a super quick video for you over on instagram.
Doesn't that "Joy to you from me" in the Retro Holiday Greetings set just make the perfect tag? It brings me joy, I tell ya!
Prizes!
You know what else brings me joy? PRIZES! Oh yeah!
There's a $25 gift card up for grabs! Just leave comments on the participating blogs from now through December 16th and you'll be automatically entered to win! Yes!
Play along with us and you could win $150 gift card! Link up your creations right HERE on the Ellen Hutson blog.
Find all the deets plus participating artists HERE!
Supplies
Note that these are my affiliate links so if you make a purchase by clicking the link below I'll receive a small commission at no charge to you — thank you!
In case ya missed it, my Day 1: Rudolph the Red-nosed Reindeer post is right HERE! Hope you'll join me tomorrow for Day 3! xo