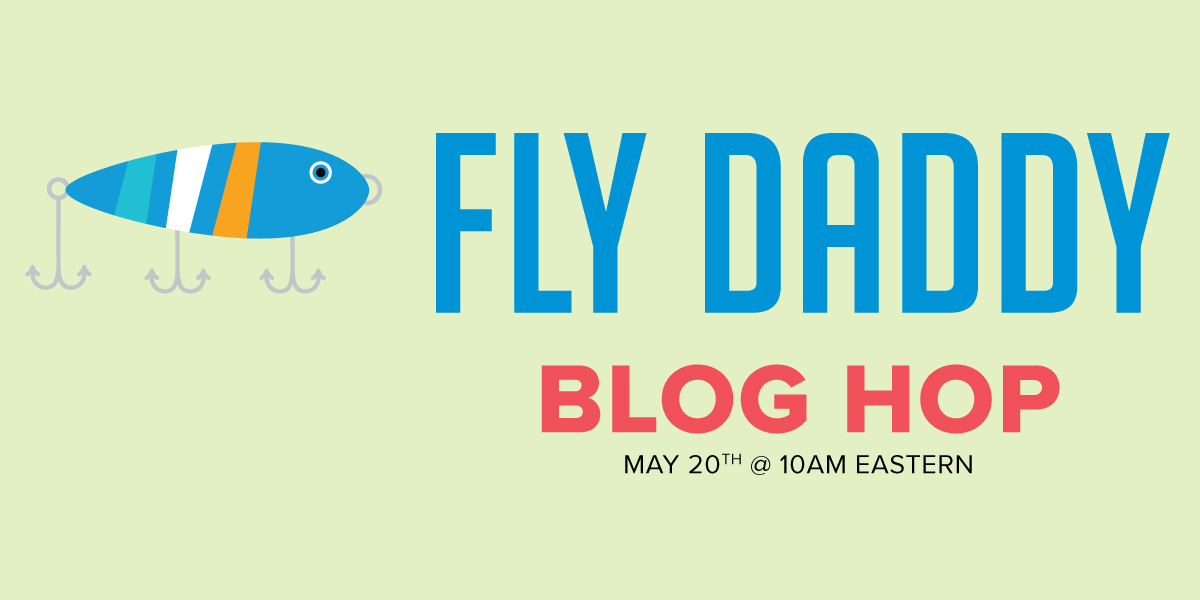 Hello there and welcome to my stop on the Catherine Pooler Fly Daddy Blog Hop! I'm so glad you're here!
I had REEL fun playing with this release y'all! As soon as I saw it I just knew I had to make a Father's Day card for my Dad! (PSA: Father's Day is Sunday, June 21st this year!)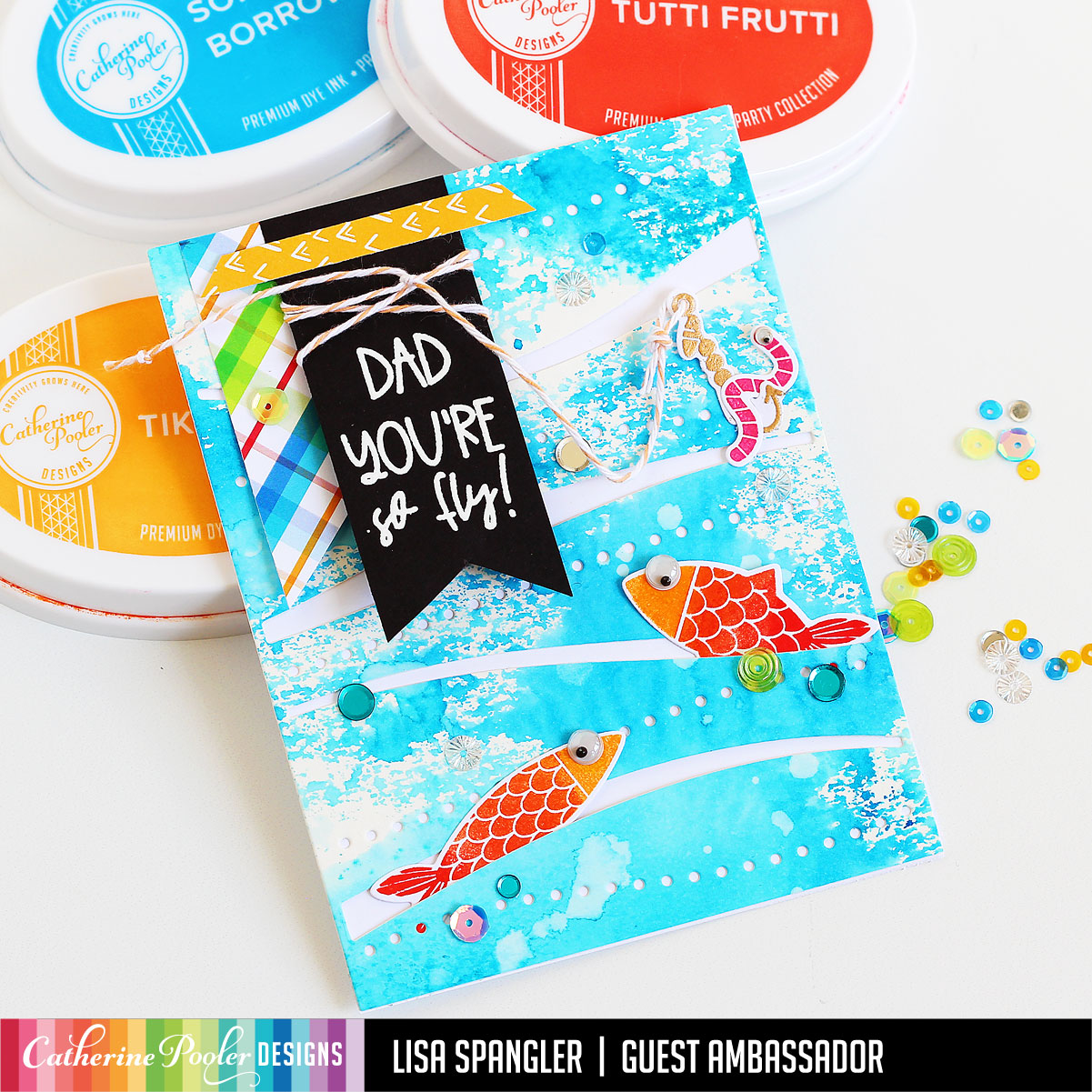 If you can't tell was giggling the whole time I was making this!
It started with the idea to add wiggle eyes to the fish and that cute worm in the Fly Daddy set– because oh yeah, wiggle eyes!!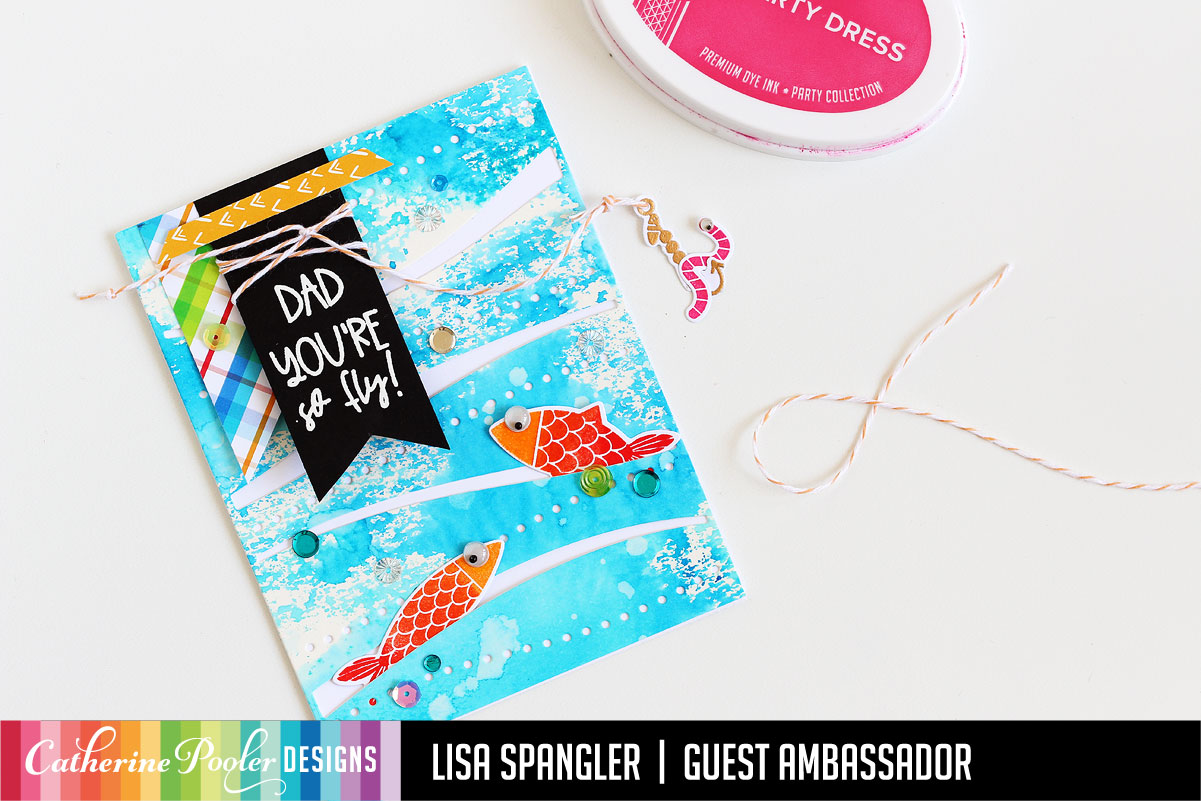 Then I had the idea to let that cute lil worm swing free on the card! So I heat embossed the hook with brass embossing powder and then poked a whole through the top and tied it on with twine!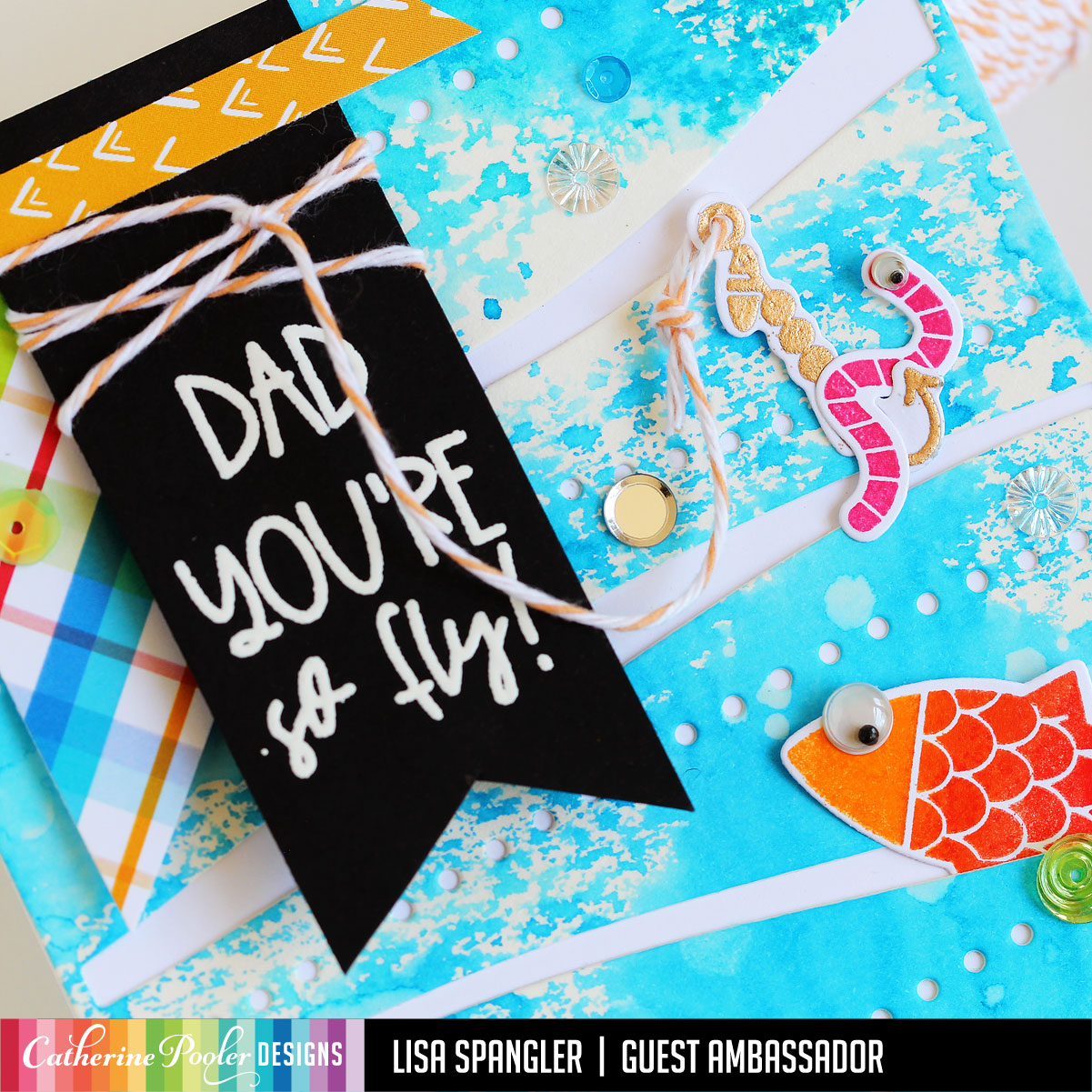 I hope it swings around when Dad pulls the card out of the envelope!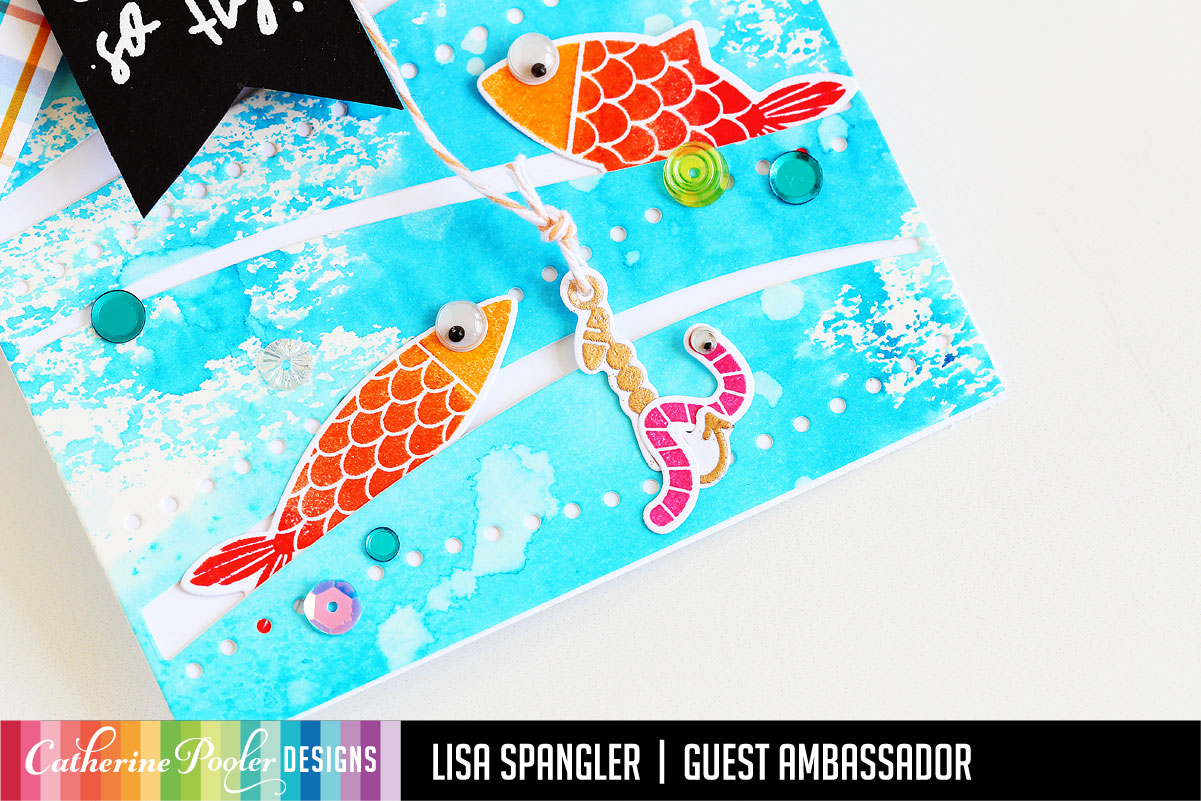 Before I go I wanted to talk about that background! It was super easy to do — I just smushed some fiesta blue and something borrowed inks right on my desk — J covered my desk with glass because I ruined my last two lol — and then misted it with water and pressed some watercolor paper right in the ink. I left some parts white to kind of look like foam from the waves. Then I die cut it with the new Wavy Color Plate — just love how this turned out!
A little touch of coordinating patterned papers just TIED it all toghether. And how about those Blackfoot River sequins? YES!
Prizes!
One lucky random commenter will receive a $25 gift card to the Catherine Pooler shop — yay!! The winner will be announced on the CP blog on May 27th.
Hop On!
I'm the last stop on the hop so if you've been following along ya made it to the end! Woo hoo!
Here's the full list in case you're just joining us:
Supplies
Find the full Fly Daddy release over HERE in the Catherine Pooler Shop!
I've also listed the inks in the Ellen Hutson shop in case ya happen to be shopping over there! Note that these EH links are my affiliate links so I'll receive a small commission at no charge to you if you make a purchase by following the link — thank you!