Hey there! Just a heads-up in case ya didn't know already: Mother's Day is THIS Sunday! It kinda snuck on me and I needed to get my cards in the mail, stat! The new Mondo OMG and my friend Julie came to the rescue!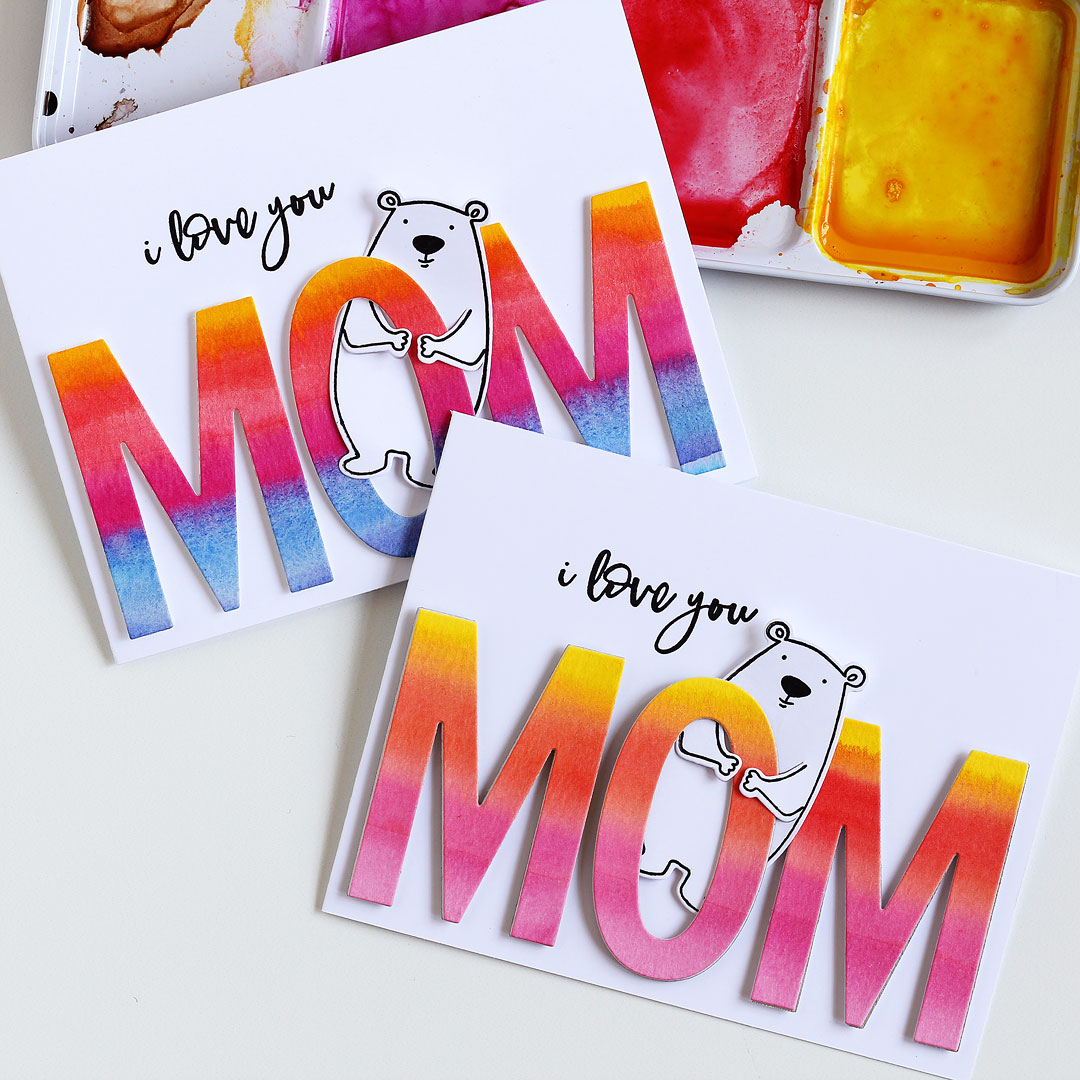 I remembered that genius girl posted a card where she turned the OMG -> MOM and I just had to use it!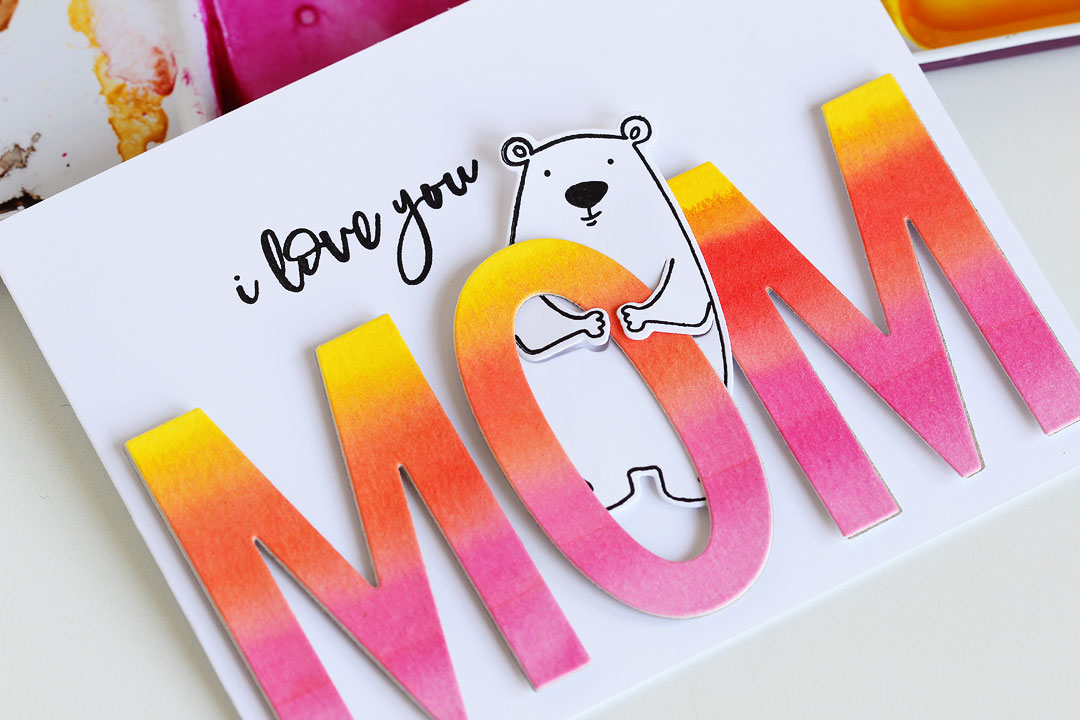 And then! My Altenew watercolors just happened to be on my desk, so I grabbed them and made some striped backgrounds and cut 'em out. I thought it needed a little extra something and had to grab my fave bear from All Inside and then I wrapped his lil paws around the "O" — can you tell I was giggling when I made this? :)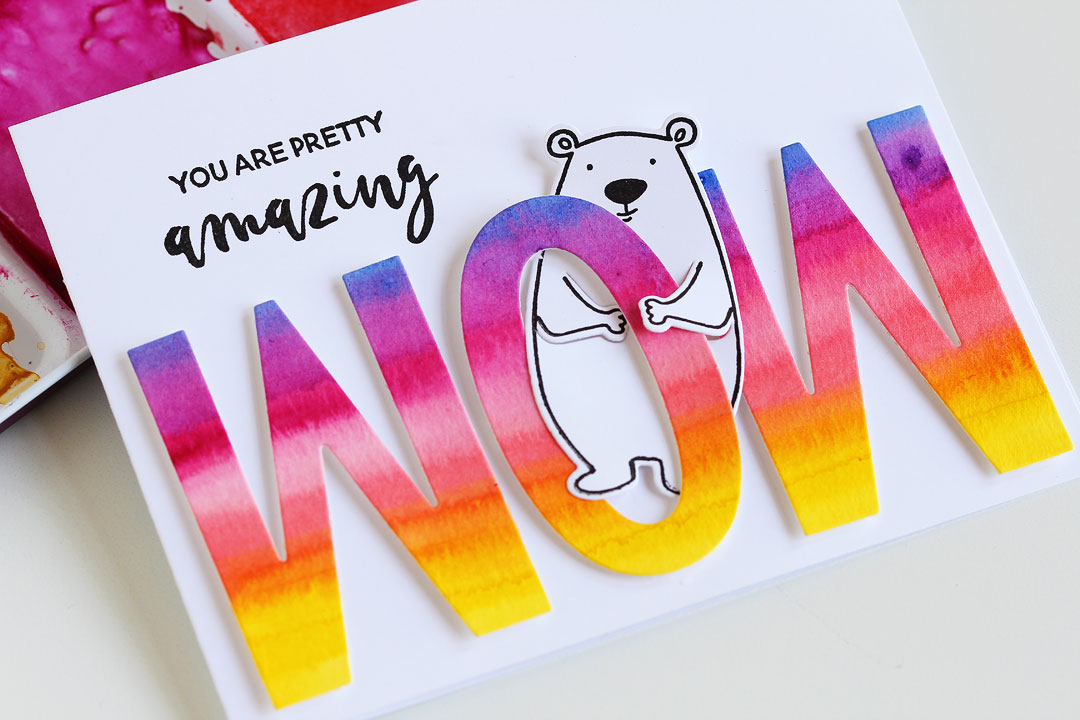 Then I somehow I ended up with an extra set of letters — guess I was having too much fun lol! — so I turned 'em into a WOW and made a card for my sister! :)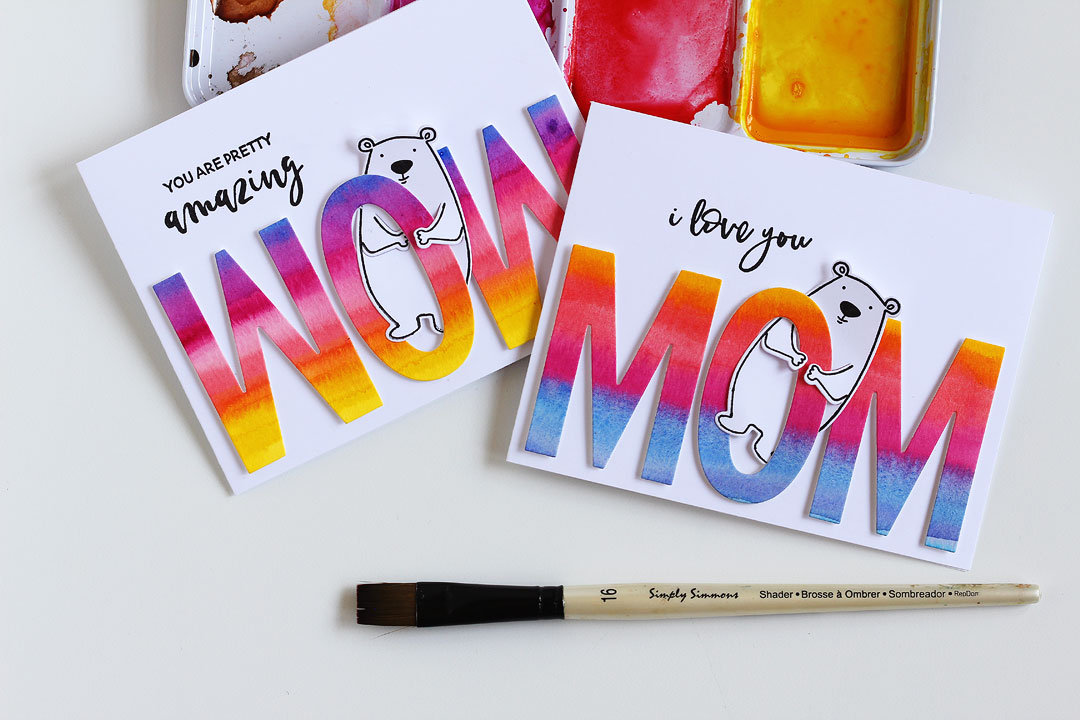 And just like that I had 3 cards! Yay!
By the way, all of the stamped sentiments are from the Totally Random Sayings Vol 3 set — love this set! It's just so good.
Happy Mother's Day to all the moms out there! xo
Supplies
Note that these are my affiliate links so if you make a purchase by clicking the link below I'll receive a small commission at no charge to you — thank you!