Hey all! I've got some news to share! Ellen Hutson has a free stamp set for you with your $100 purchase July 15-19! Yep, it's true.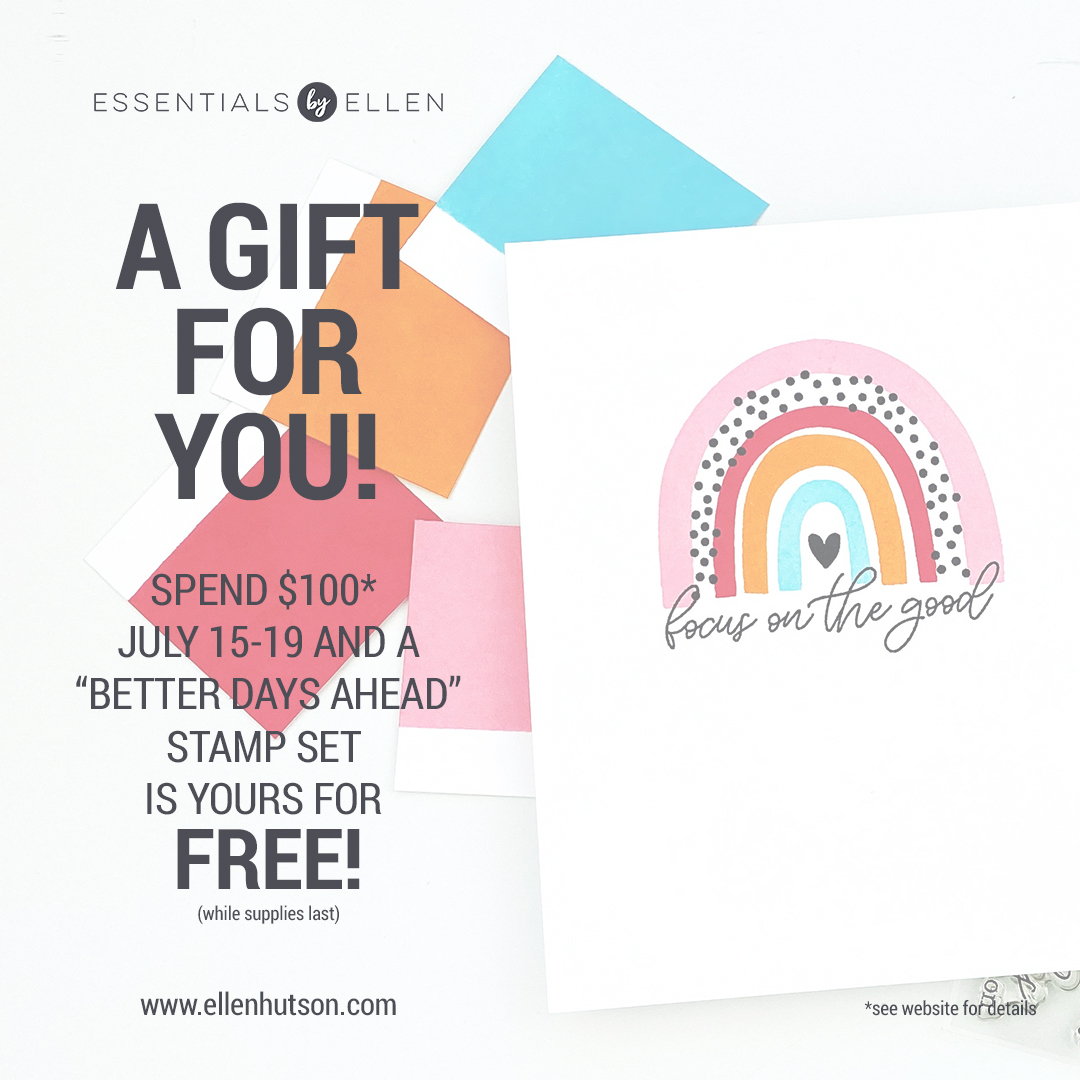 Here are the full details:
Spend $100 or more July 15-19 and receive Better Days Ahead for free! You won't find this set in the shop as it's exclusive! No code needed.
"$100-or-more" total is calculated after discounts are applied, and before tax and shipping are added
While supplies last
Not valid on previous purchases
Unable to combine orders
This set is so good you all. With the help of my trusty MISTI I made 6 cards in no time flat — and I could have kept going!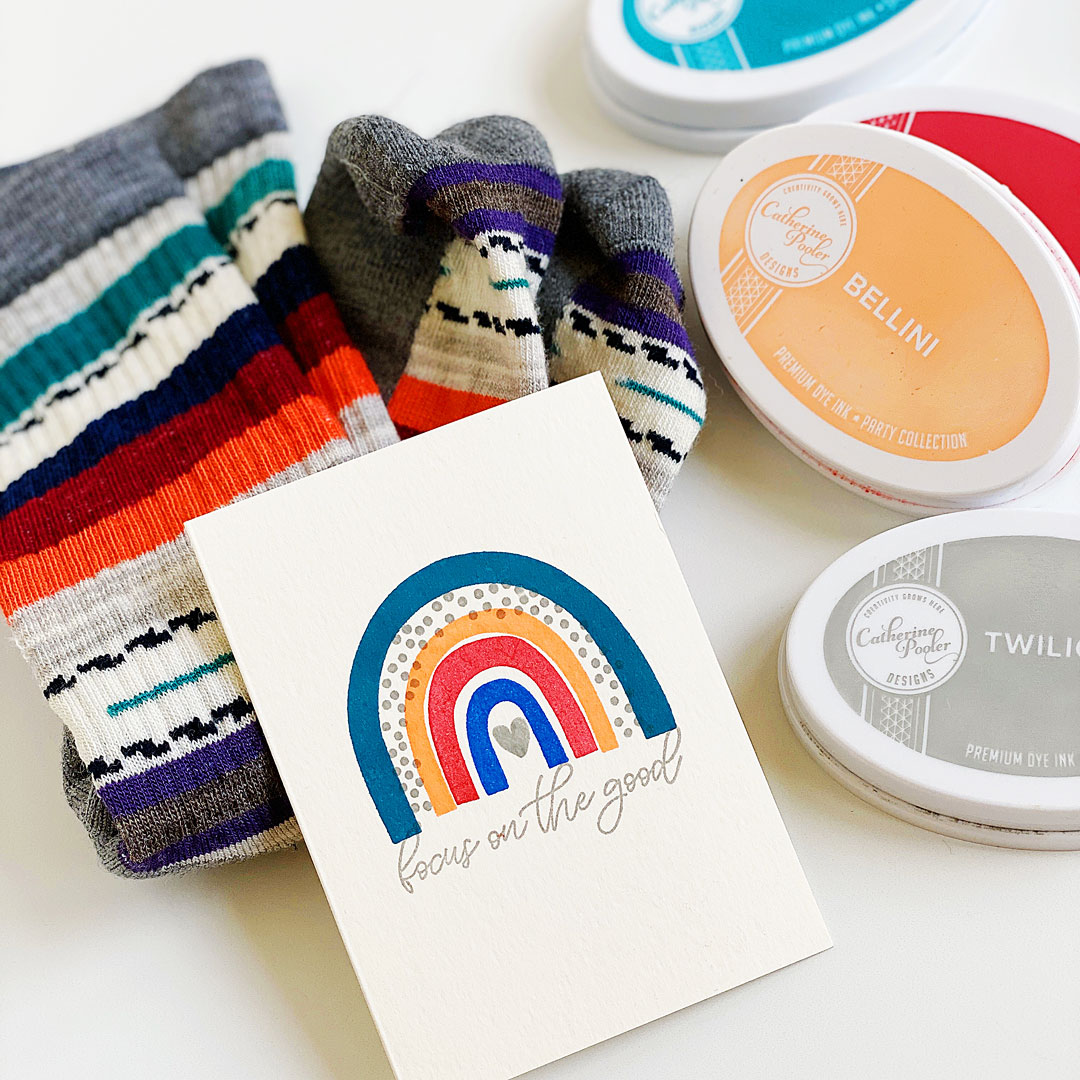 It all started out with this one! I was inspired by the color combo of some new hiking socks lol! Then I just kept going…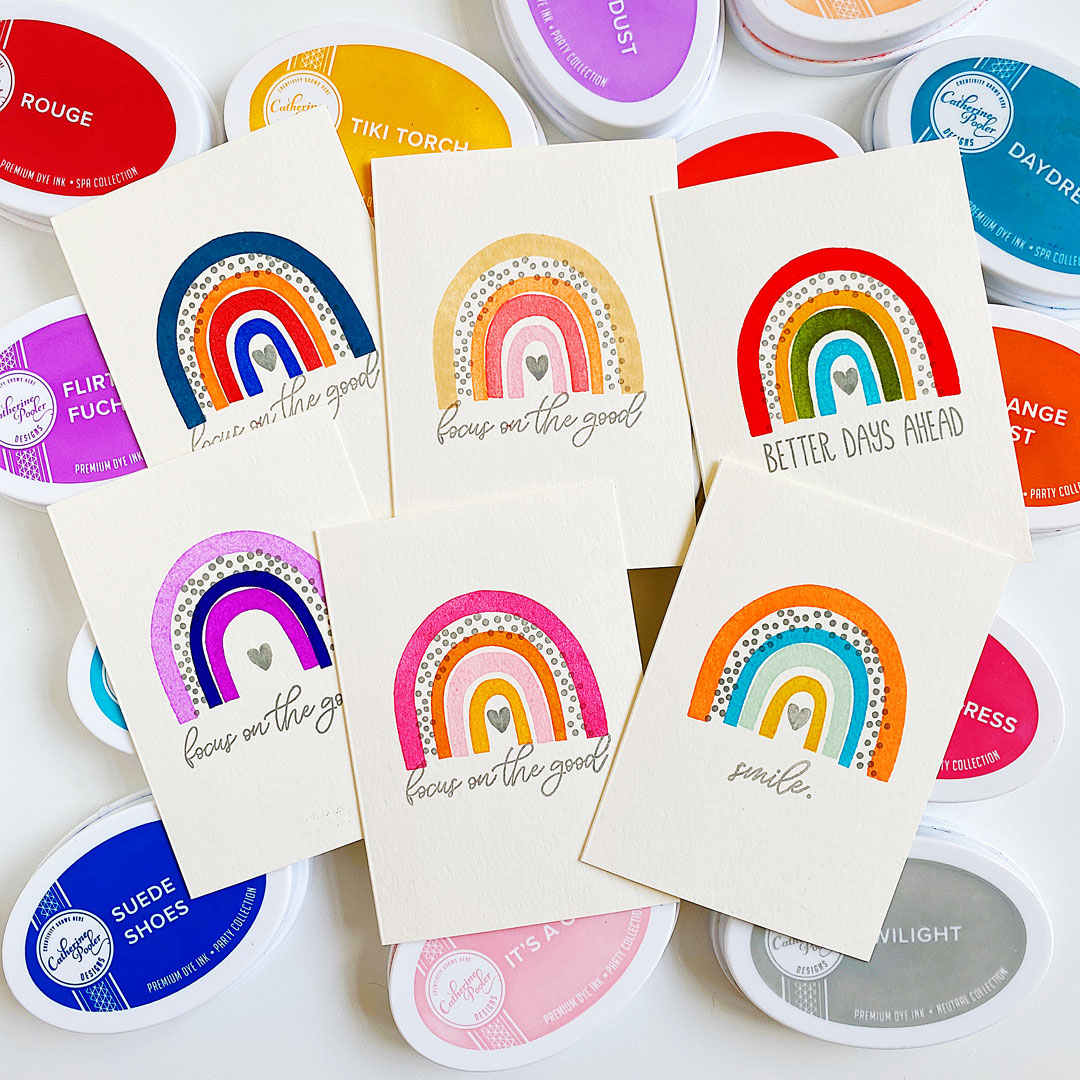 I used Catherine Pooler inks on all of 'em — love these inks these days as they're so vibrant. Find a whole selection HERE! I used twilight ink for the sprinkles, tiny heart and the sentiment — I think it looks rather classy. :)
Here are some combos for ya, from top left to right:
Inspired by my hiking socks: daydream, bellini stamped twice to get it nice and dark, rouge, suede shoes
Soft and pretty: sand castle, bellini, coral cabana, it's a girl
Traditional rainbow: samba, tiki torch, limelight, fiesta blue
For a friend who loves purple: pixie dust, queen for a day, flirty fuchsia
For a friend who loves pink and orange: party dress, orange twist, it's a girl, tiki torch
Retro vibes: bellini, fiesta blue, mint to be, sauna
Here's to better days ahead — and free stamps! xoxo
PS. If ya need help reaching that $100 level, check out my last post for some NEW stamps and supplies ya might like, and this post for a collab with Lawn Fawn! :)