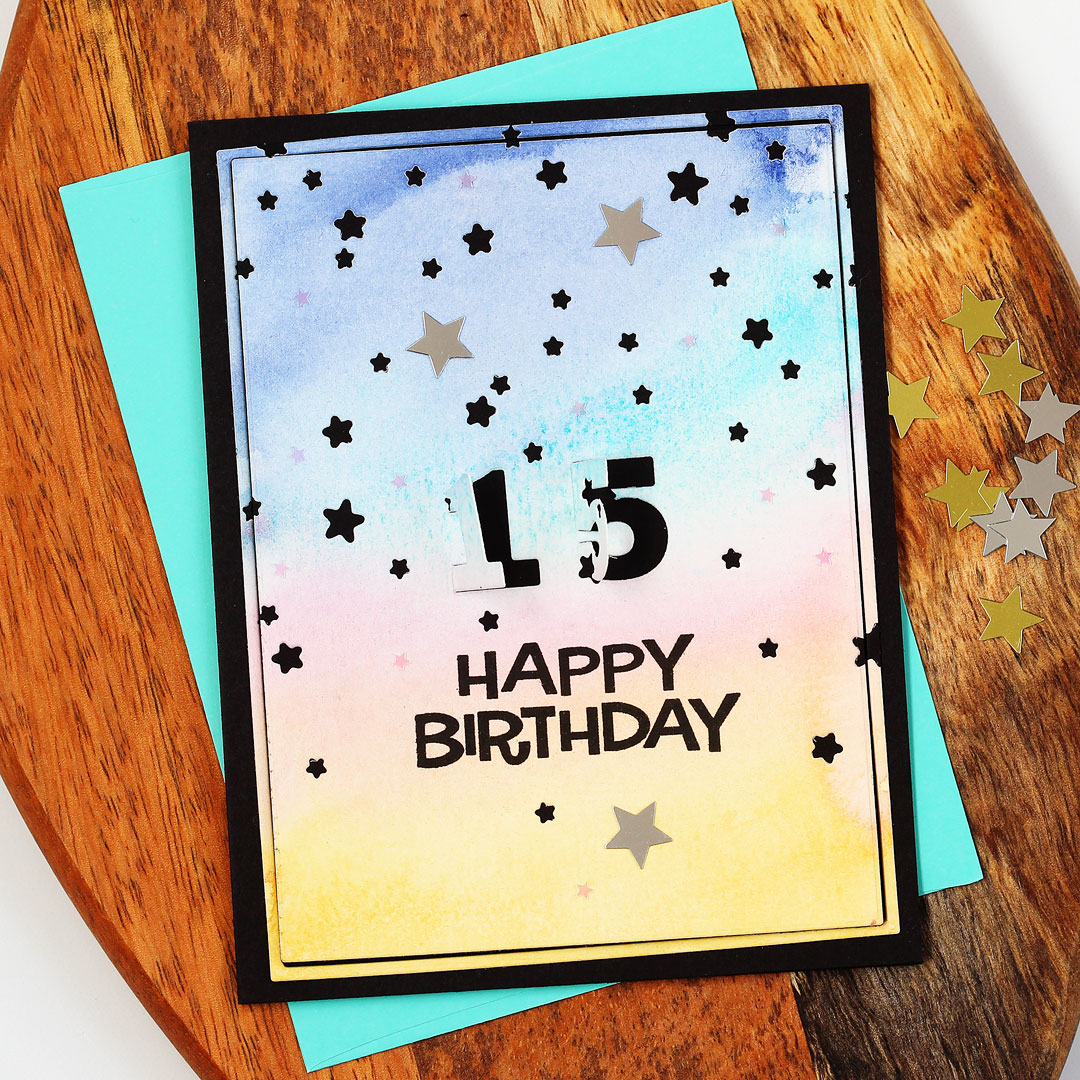 I can't believe it but my nephew is FIFTEEN! How the heck did that happen? I still remember holding him when he was just a baby — he grew up too fast.
So I was a little stumped as to what card to make him at first — I feel like he's outgrown all the cute critters that I have, darn! So I went with a clean and simple card with the EBE Hinged Number dies as the focal point.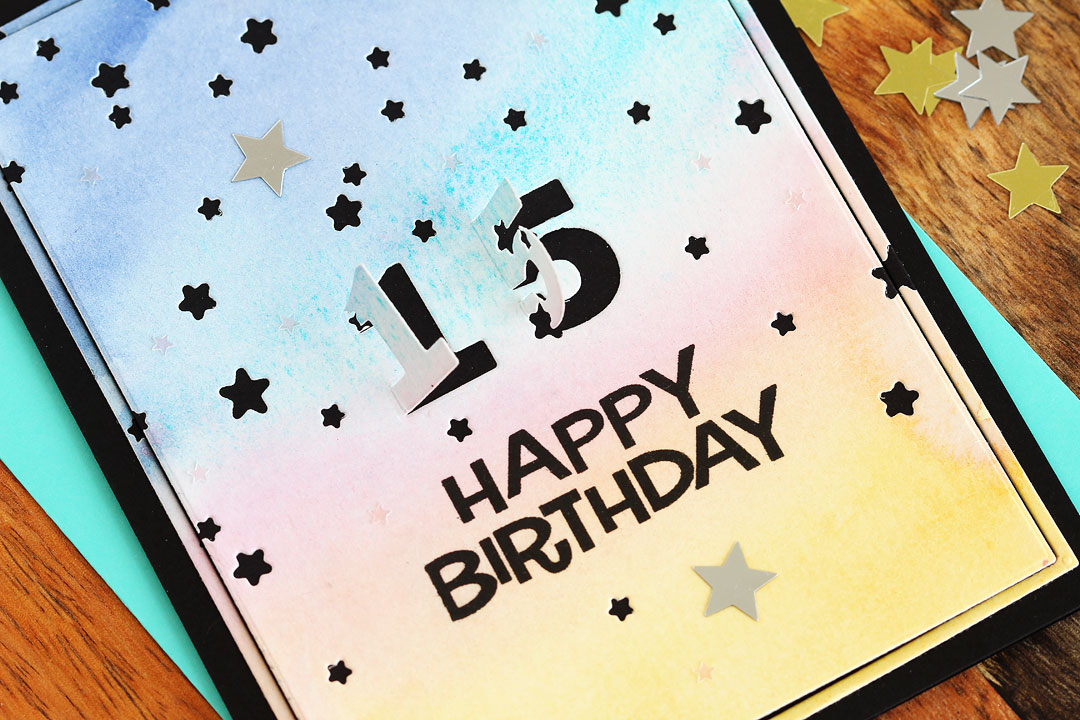 Once I decided on the numbers the rest of the card came together super quick! I made a background on watercolor paper using the Daniel Smith Essentials set, then die cut it with the Starry Night die.
I used the "happy birthday" from Bravehearted — I love that font!
Last but not least, I added a little border with the Essential Rectangles — they really are essential in my book!
And there you have it, a masculine birthday card that can be used for guys of all ages!
Supplies
Note that these are my affiliate links so if you make a purchase by clicking the link below I'll receive a small commission at no charge to you — thank you!
Hope you have an amazing day! xo