Hi all! Grab some candy corn and a hot cider because I've got SIX super quick Halloween cards to share! Here we go…!
Eye Made This For You
Any ole excuse to use my collection of wiggle eyes is a good one in my book, so as soon as I saw the Pumpkin to Talk About sentiment set I just had to have it!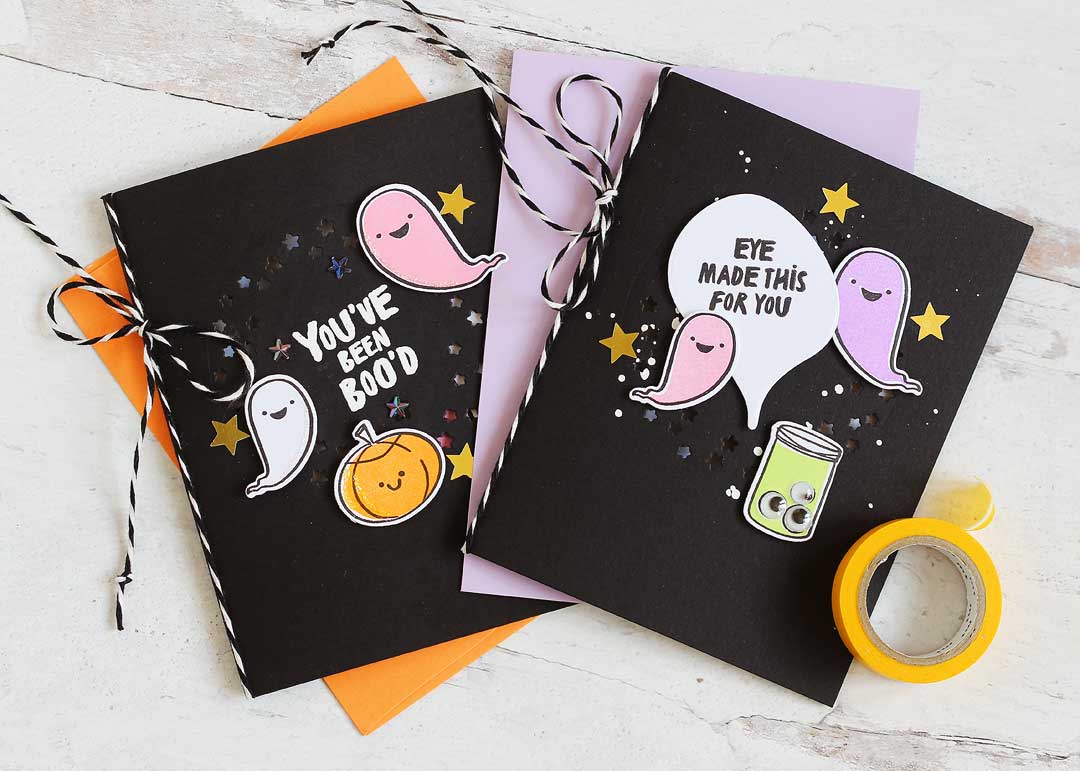 Heck, I wanna use this set allllll year!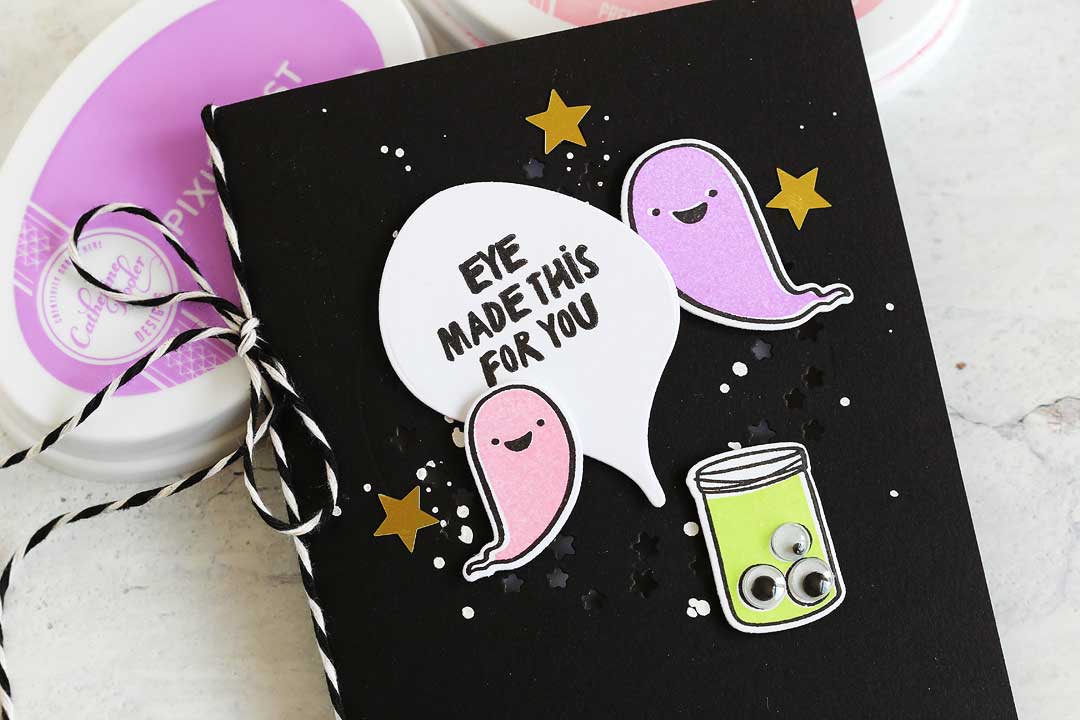 This set of cards was super easy to put together, all thanks to the Happy Haunting stamps and the Circle of Stars die — it makes an instant background!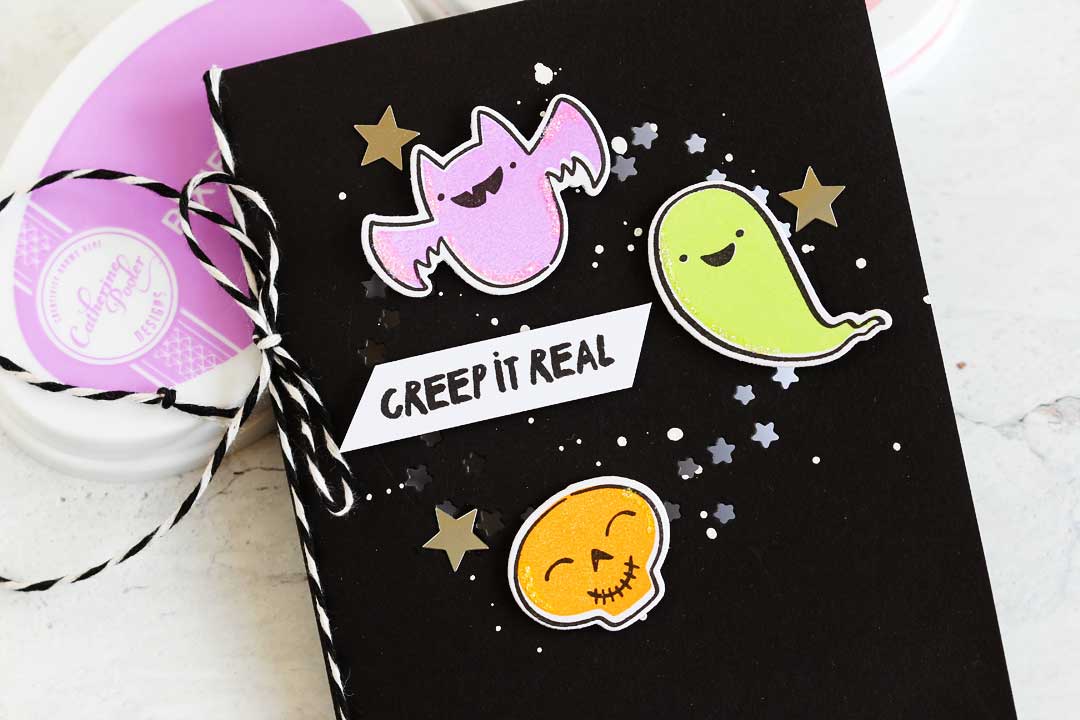 And let's creep it real, I had to add some sequins and glitter, too! :)
You're My Boo!
For this next card I practiced making watercolor washes. This one uses new gamboge and hansa yellow light, both in the Daniel Smith Essentials set.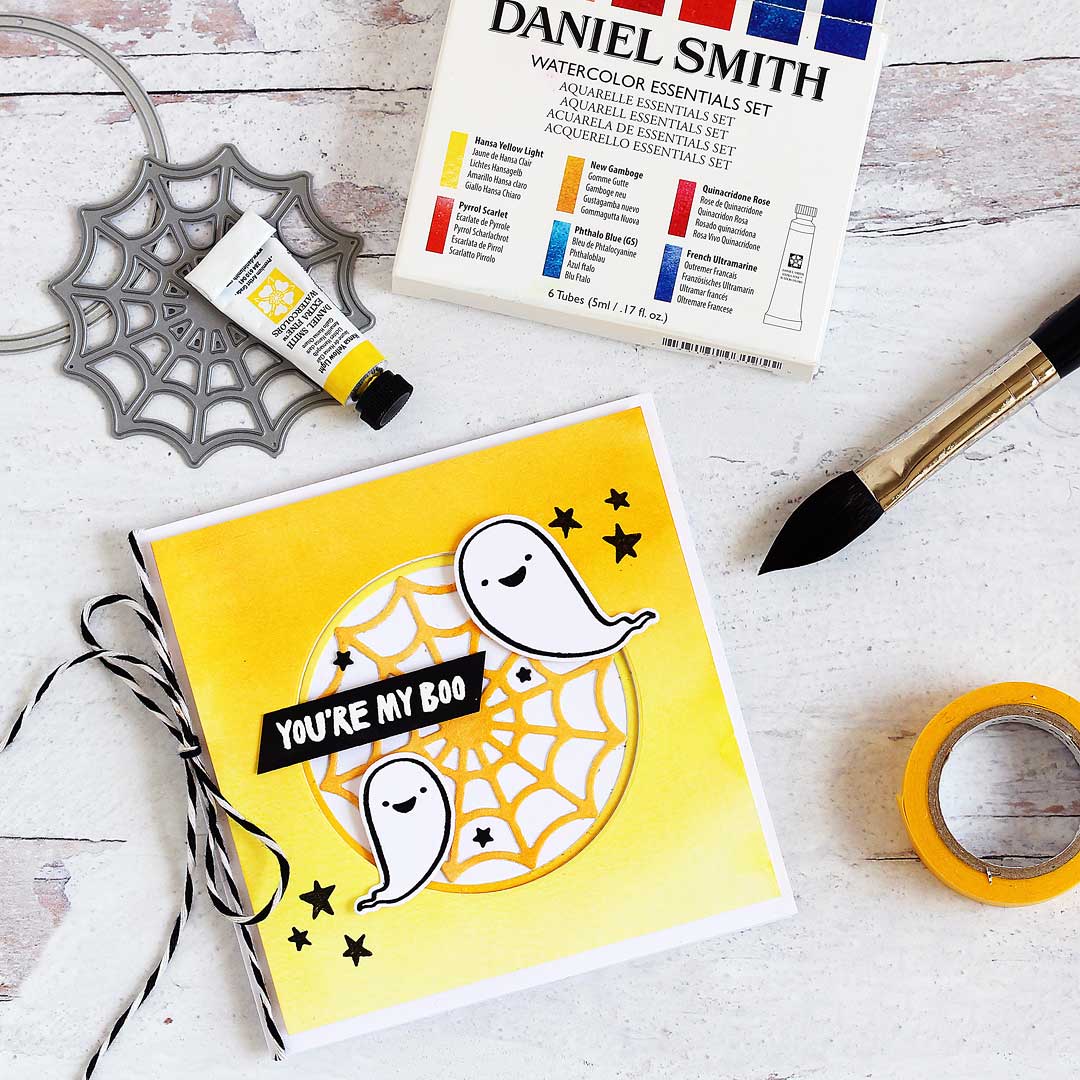 I squeezed the tubes out into this tiny Pocket Palette from Art Toolkit and love having this on my desk! (If you're new to the Daniel Smith Essentials set, Maria also sells pre-filled palettes!)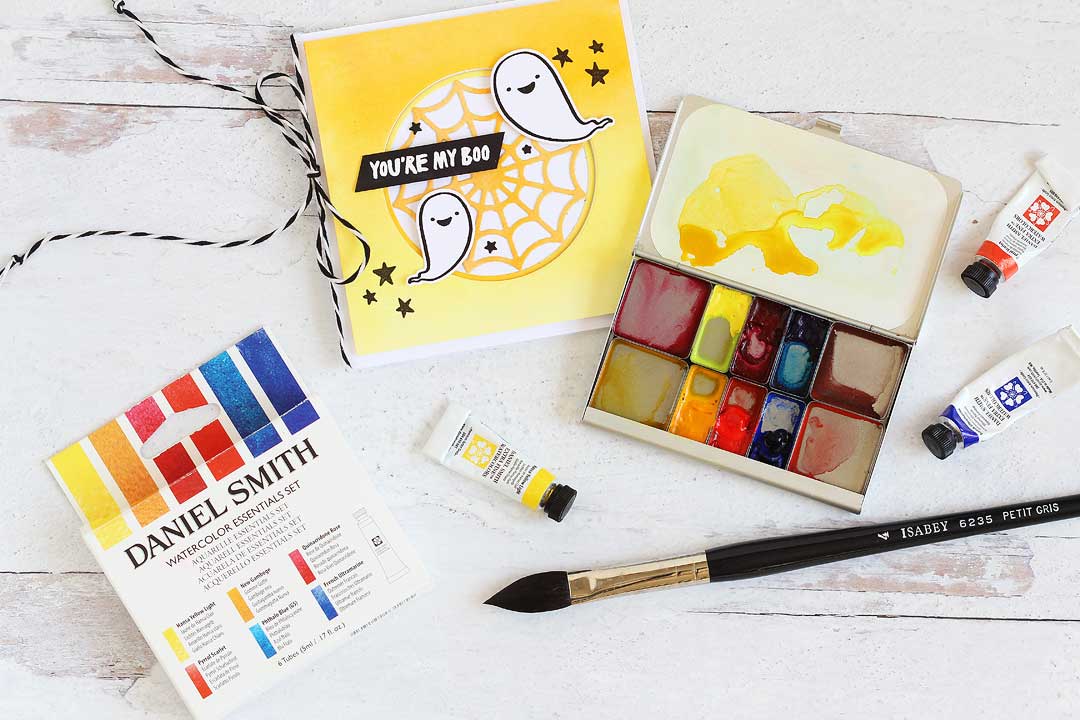 To make the wash, I mixed up some big juicy puddles of color and started at the top with the new gamboge and when the paint ran out I overlapped it with some hansa yellow light. I tilted the paper so the colors ran down to make a smooth blend.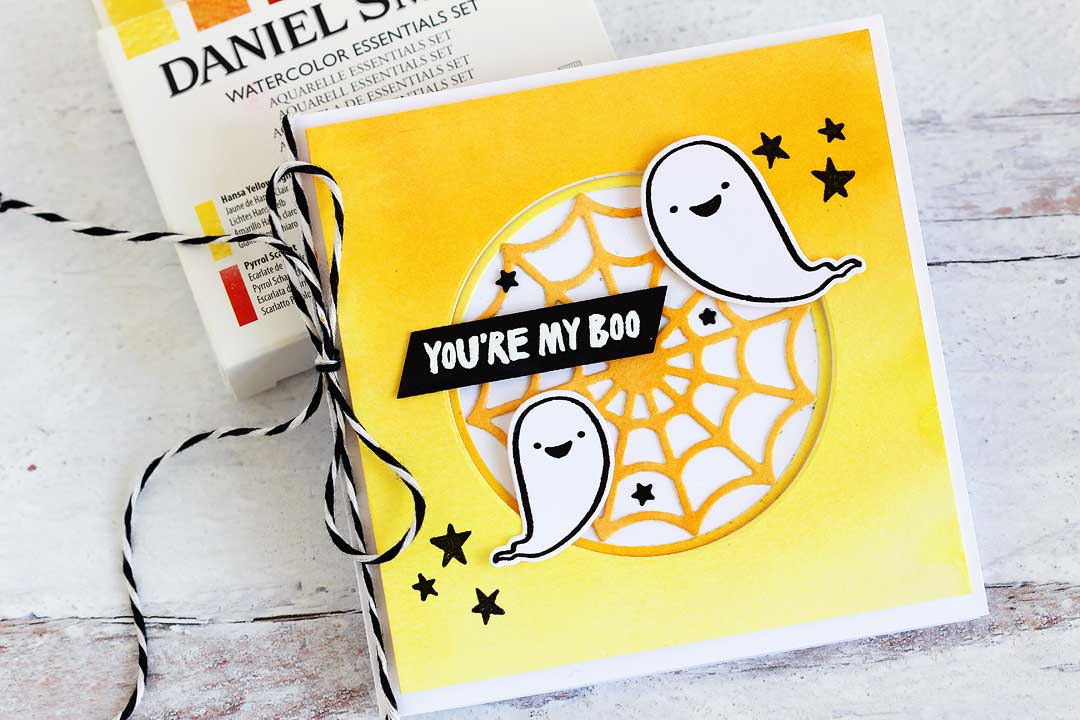 After everything had dried I die cut a circle with the Essentials circle set and then added a web.
Happy Halloween!
Next up, a Halloween card for J's grandma! I did another watercolor wash on this one, also using colors from the Daniel Smith Essentials set.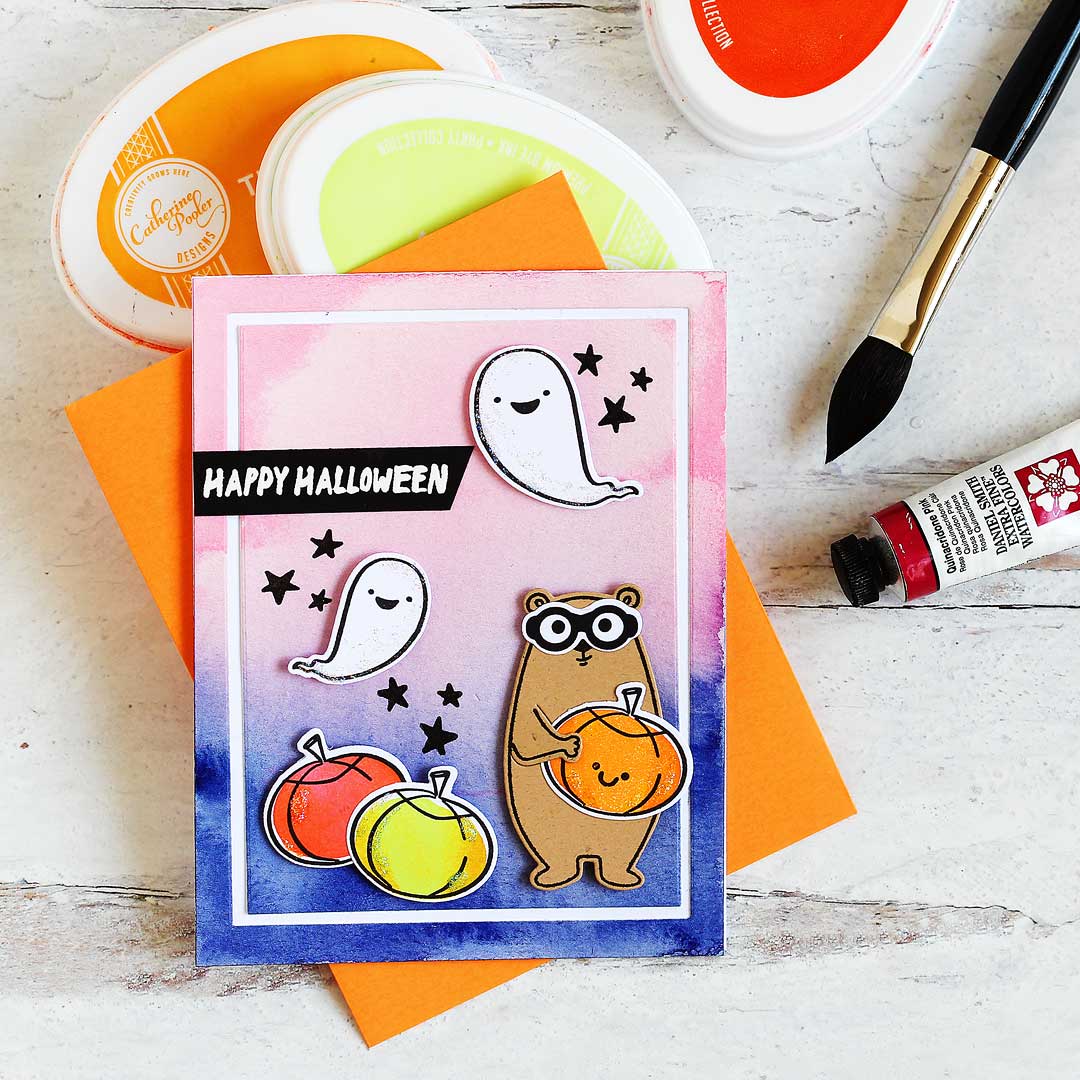 For this one I mixed up a light lavender with quinacridone rose and French ultramarine, then blended it to a deeper lavender and finally French ultramarine mixed with a touch of indanthrone blue.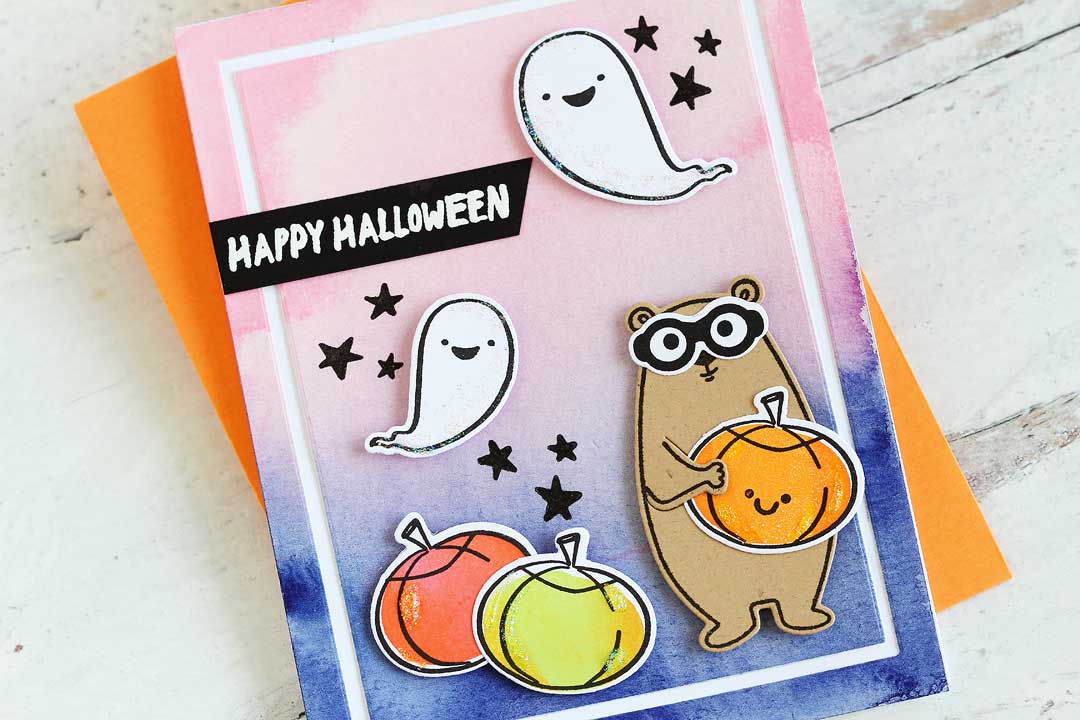 Had to add Mr. Bear and his new goggles from Bear Ware 5!
Then I had made so many pumpkins and ghosts I just had to do another wreath card!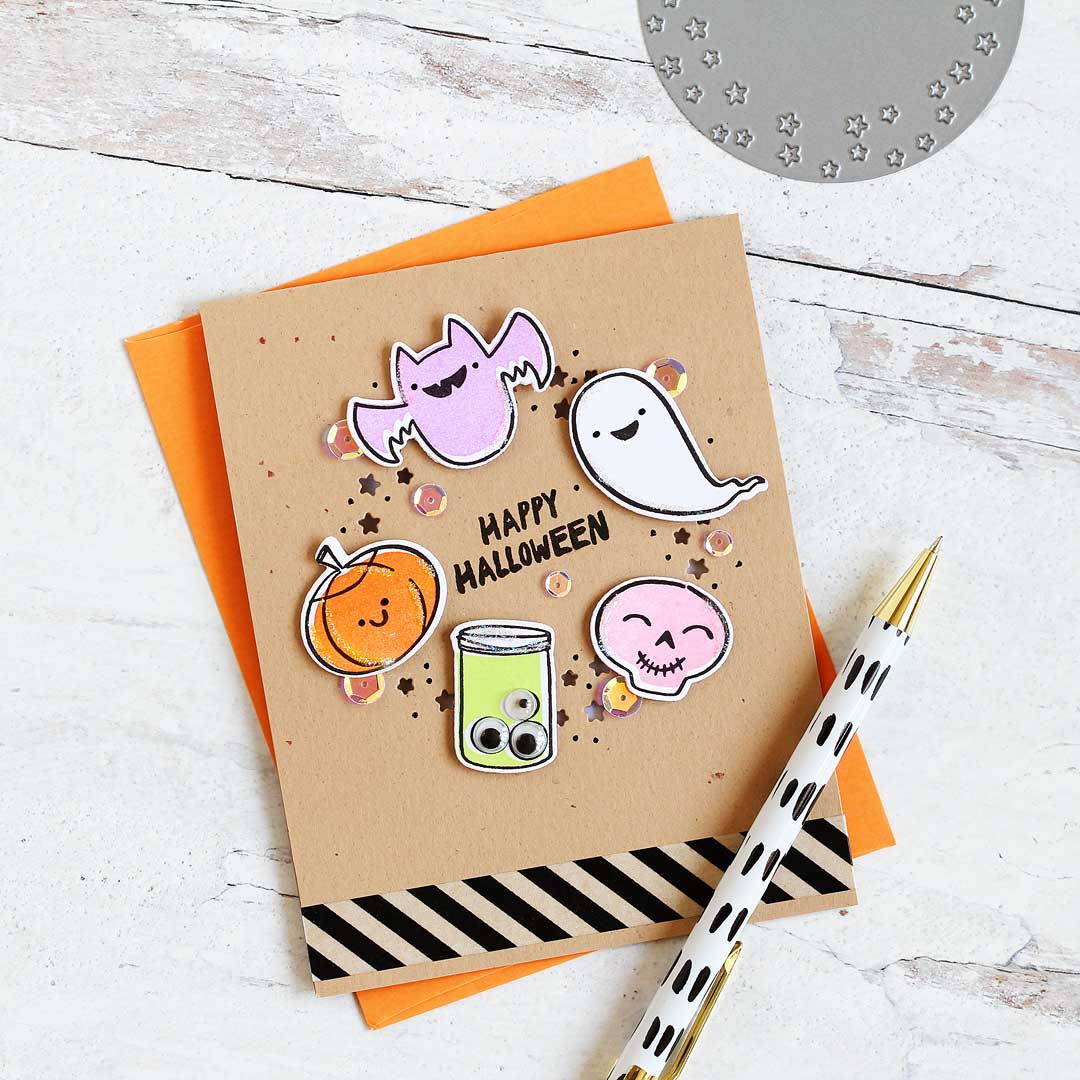 It's the same design as the cards above on black cardstock — but somehow that kraft makes it look all different!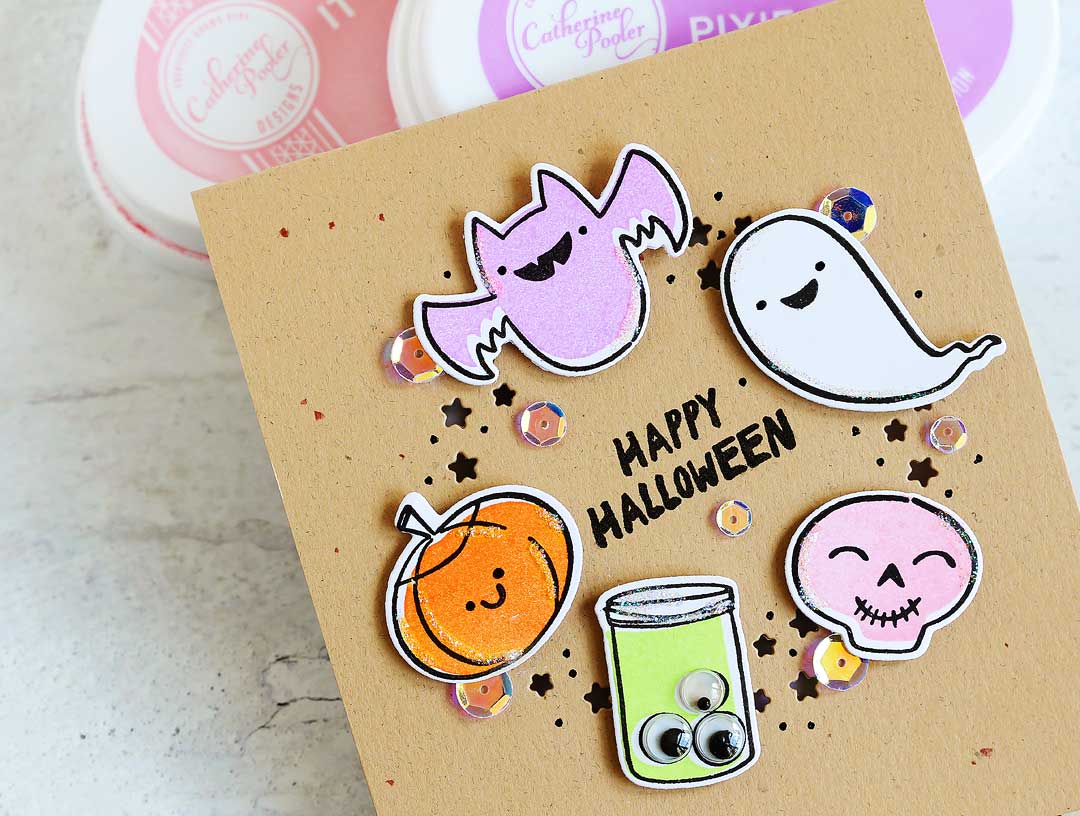 Which do you prefer, black or kraft?
Give 'Em Pumpkin to Talk About
You may have noticed that I had a bit of a non-traditional color scheme going on — I was totally inspired by my fellow design ambassador Carissa! Thanks, chica!
Well this next card goes full out with a pink pumpkin!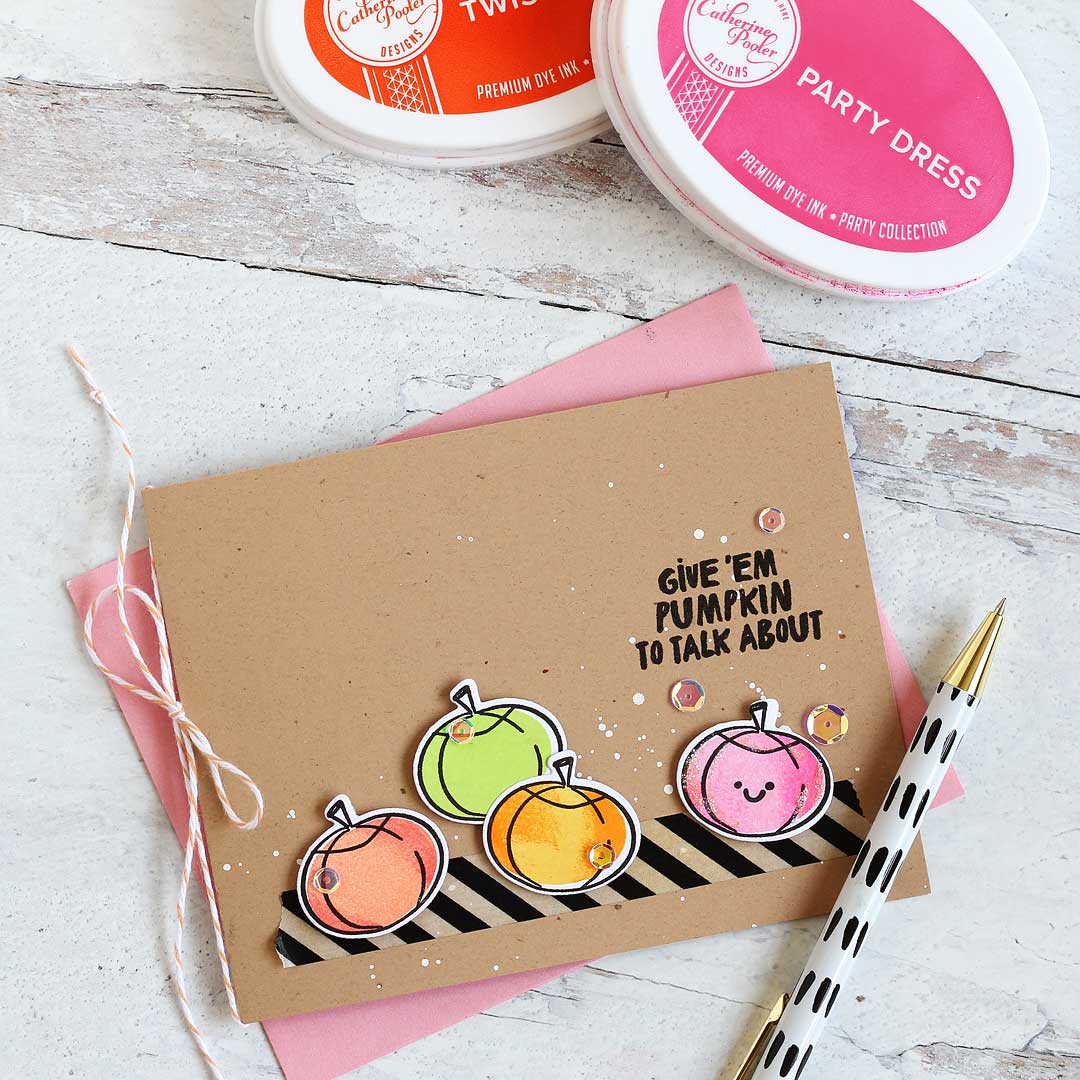 I sent this one to my sister — she loves all things PINK! :)
Don't Forget the Envelope!
Before I go I just had to share the back of my envelopes lol!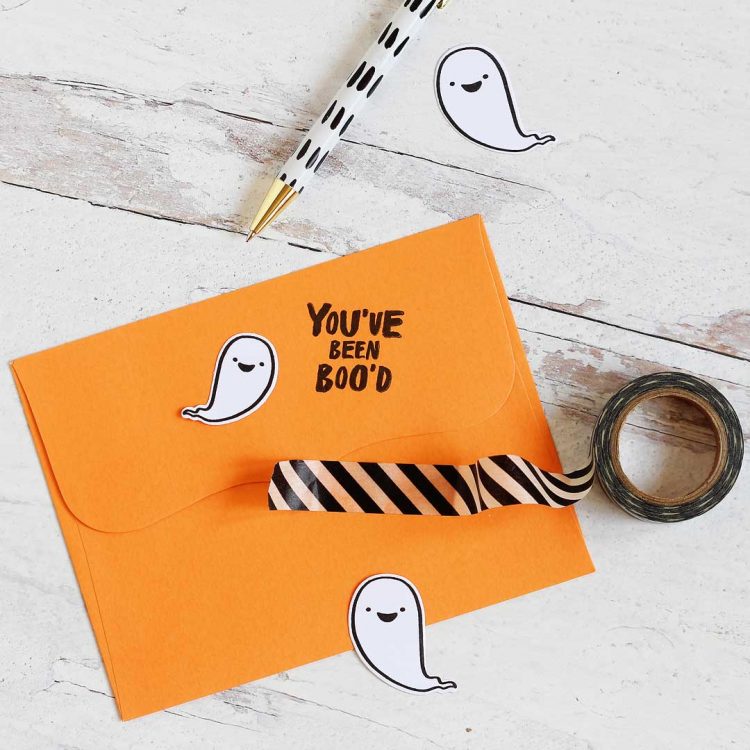 I was giggling the whole time I made these! :)
Supplies
Note that these are my affiliate links so if you make a purchase by clicking the link below I'll receive a small commission at no charge to you — thank you!
Happy Haunting, one and all!