Oh yes, it's happening! The annual Ellen Hutson 12 Tags of Christmas are coming to town starting on December 1st — that's Tuesday!
Hope you'll join in the fun! Here's a little peek at what I'll be using…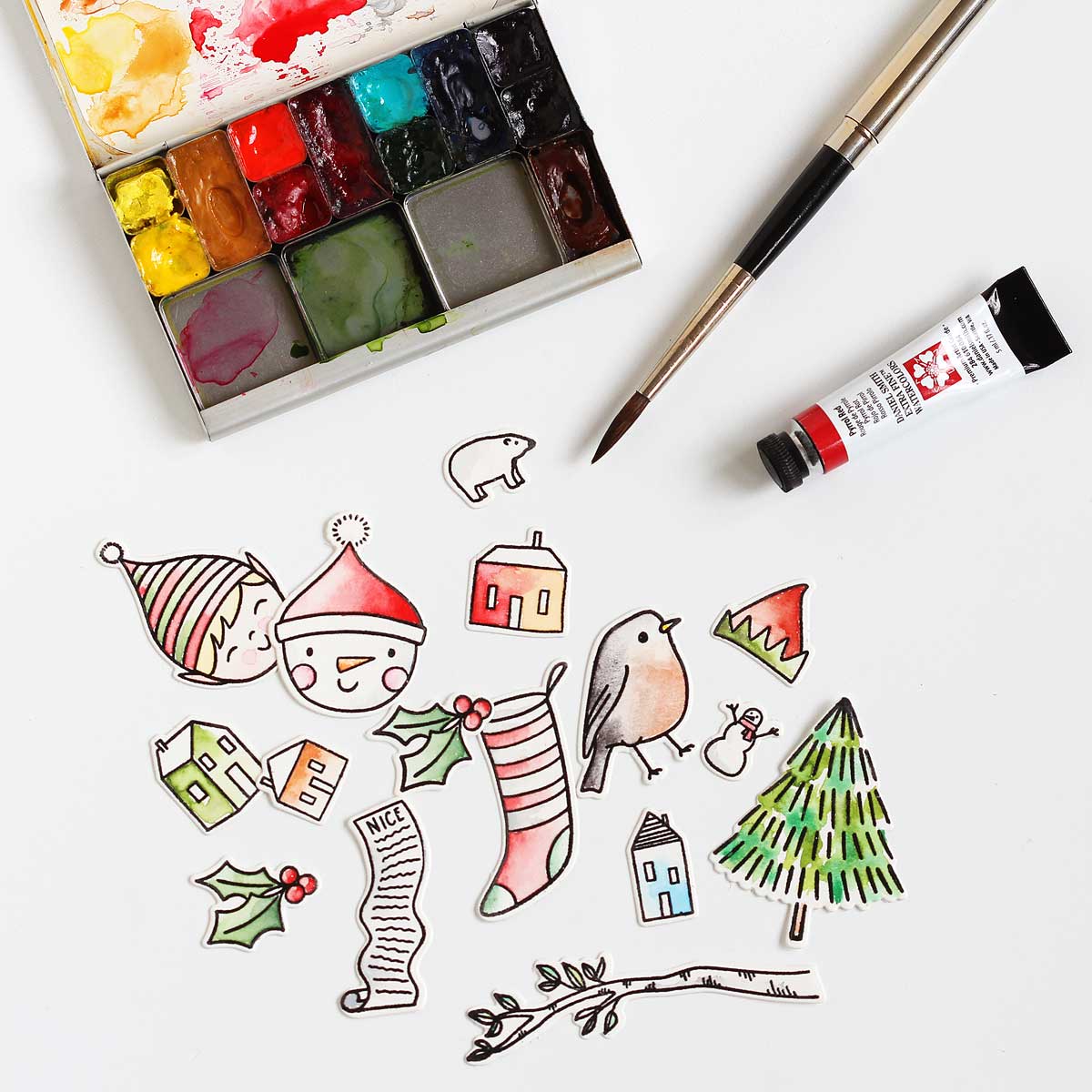 I listed some of the supplies I'll be using below in case ya wanted to be like Santa and make a list! :)
A coupla notes: in addition to my trusty Daniel Smith Essentials set, I'll also be adding in pyrrol red and jadeite genuine. Gotta have red and green handy for Christmas, and no matter how good you are, you just can't mix jadeite genuine with the essentials set. It's a highly granulating color made from actual jadeite gemstone that almost seems to glow!
I'm also adding some silver and gold watercolors to my holiday toolbox — because what would a Christmas tree be without silver and gold?
See you on Tuesday! xoxo
Supplies
Note that these are my affiliate links so if you make a purchase by clicking the link below I'll receive a small commission at no charge to you — thank you!