Hi and welcome back to Day 5! Jessica chose White Christmas as the carol for today and this little polar bear and I are dreaming of snow right along with her!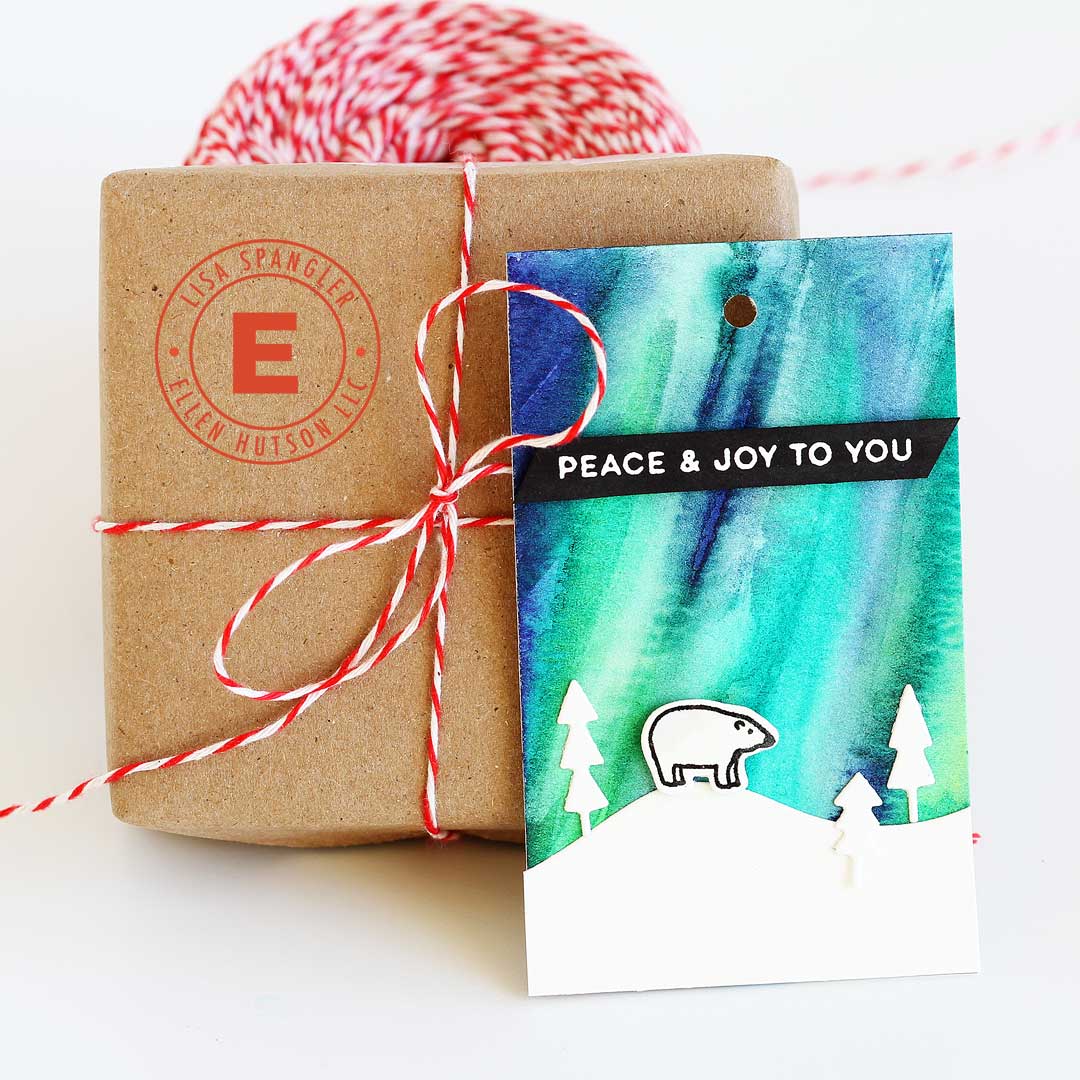 Here's the scoop on the stamps: the little polar bear is from Over the River and those little trees are leftovers that I saved from another card I made with the Knockout Forest (love that die so much!), while the hill is from the super handy Landscape dies.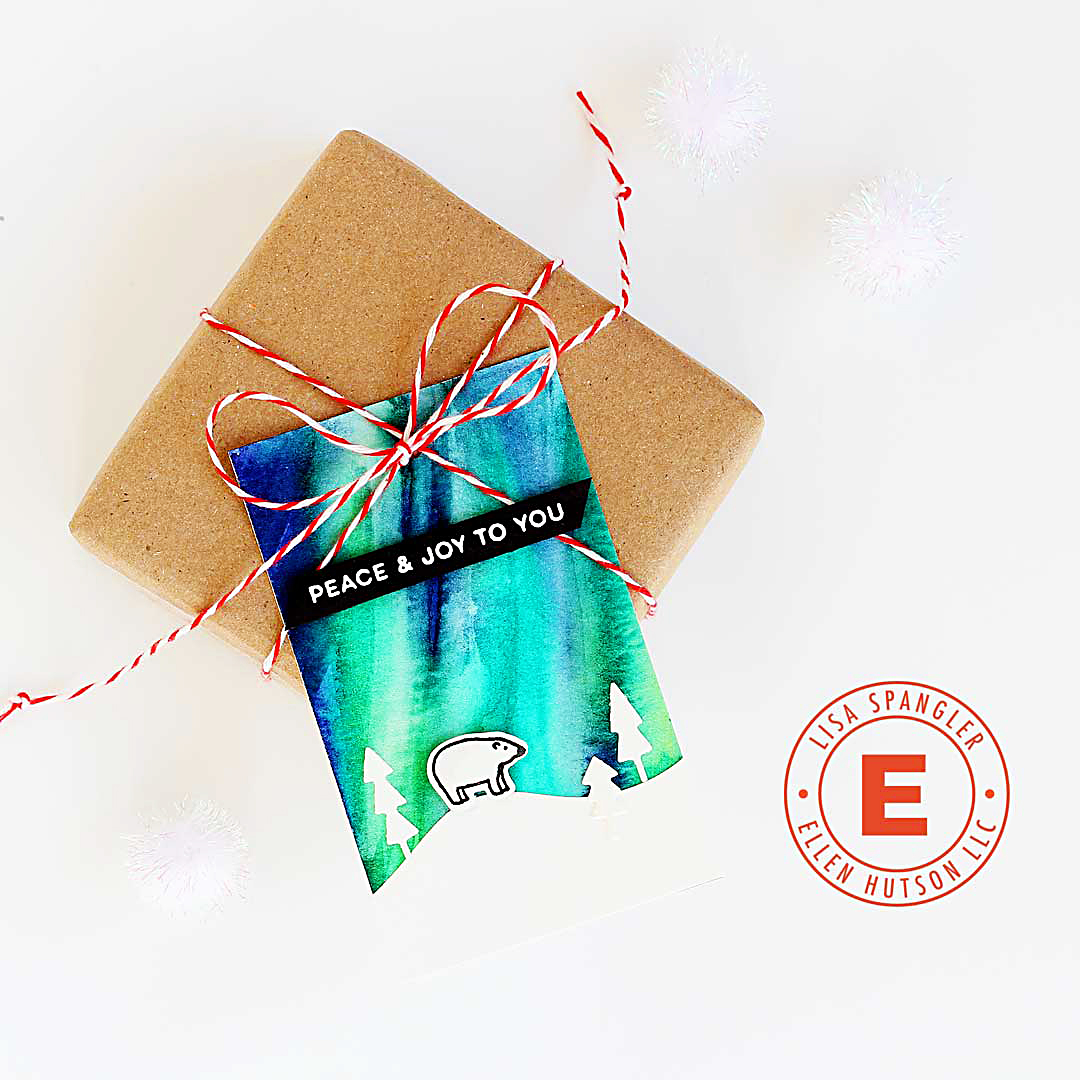 I made the aurora background with watercolor — this is so fun — and so easy to do! Here are the steps:
Trim a piece of watercolor paper a little larger than your finished tag.
Color all over with a wash of indanthrone blue.
Load up a brush with a juicey mix of phthalo green and drag it through the indanthrone blue.
Wait just a bit for the paint to settle a little and then while it's still damp, load your brush up with a watery mix of phthalo green and drag it through some areas. Drag plain water through others.
Touch in some hansa yellow light here and there. Any cool yellow will do — just don't use a warm yellow as it will neutralize the phthalo green and make the colors duller. Lemon yellow would work great.
Tilt the tag back and forth so the paint runs, then set it down and watch the colors mix and mingle! << This is the hardest part — just set it down and try not to fuss with it haha!
I'd love to see your tag if you give this a try!
Supplies
Note that these are my affiliate links so if you make a purchase by clicking the link below I'll receive a small commission at no charge to you — thank you!
Join in the Fun!
If you'd like to play along, join us over on the Ellen Hutson blog! All of the details are on THIS post. There are some great prizes to be had! :)
And if you'd like to see my other tags you can find links to them all over on THIS post!
May your days be merry and bright! xo