Welcome back to Day 7! Today Heather chose "Marshmallow World" as her carol and I had to look this carol up and now I can't get it outta my mind hahaha! Thanks, Heather! :-D
Oh, the world is your snowball, see how it grows
That's how it goes, whenever it snows
The world is your snowball just for a song
Get out and roll it along
I looked through my stamps with this goin' round and round in my brain and I thought AH HA! I'll use the snowman from Holiday Characters since he looks a little marshmallow-y and give him a pom-pom snowball! YES!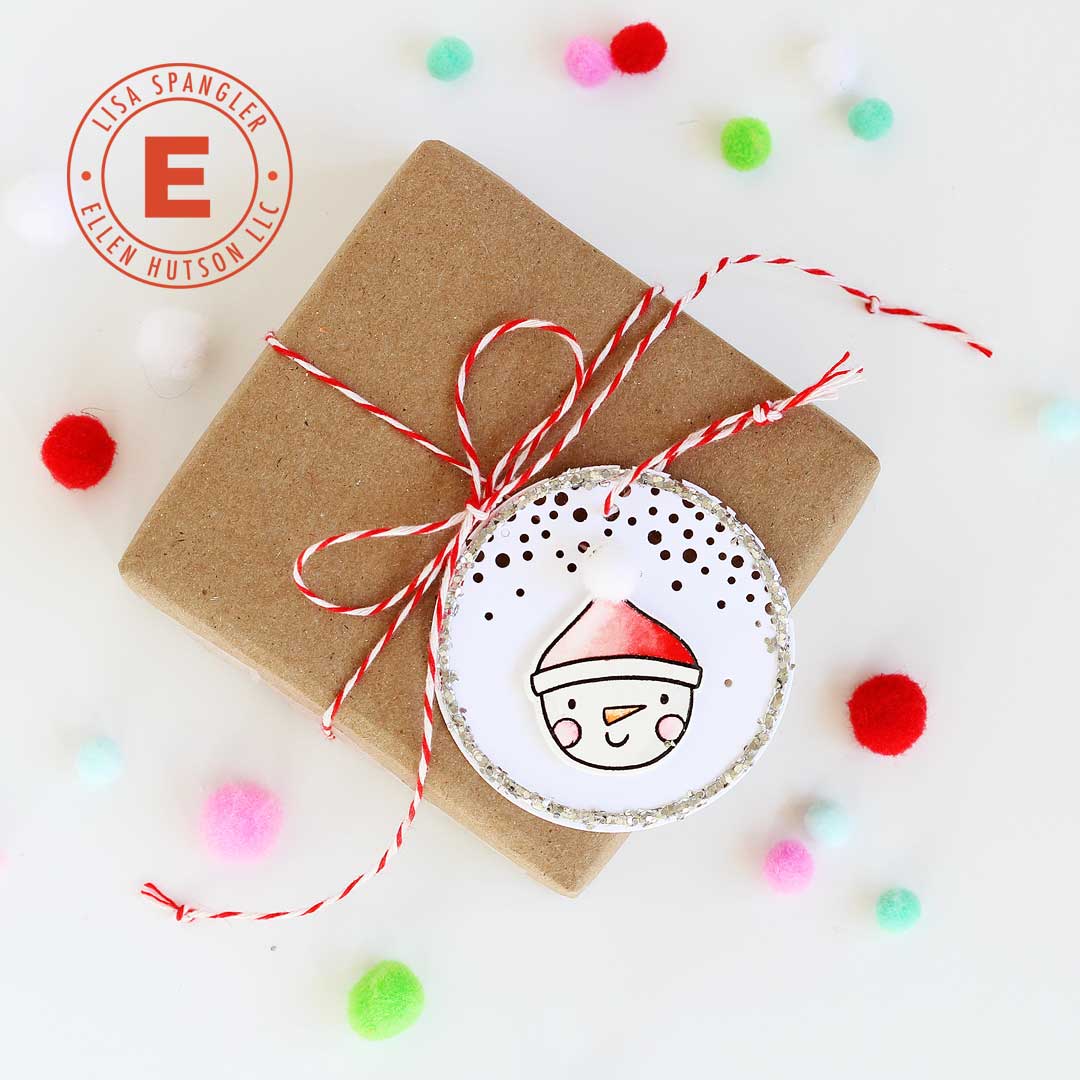 These pom-poms are the best deal in the shop if ya ask me. (A whole 69 cents!!) I giggle every single time I use them!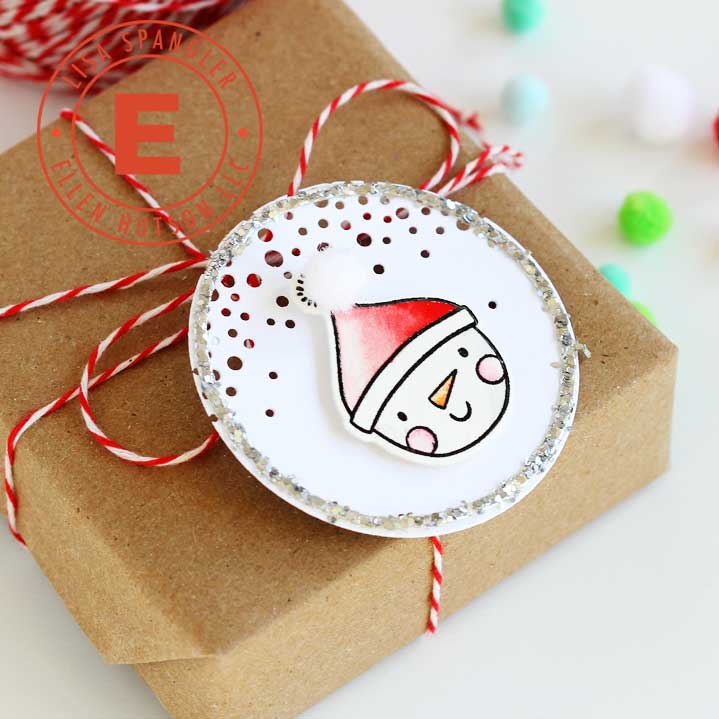 I was on a roll (hahaha couldn't resist!) with the circle tags so I had to make another one here. This time I used Alpine Snowfall (a "knockout" die) and cut it out with the Essential Circles. Then I used the Essential Circles again with some silver glitter paper to make a little frame. These circles really ARE essential in my book y'all!
Supplies
Note that these are my affiliate links so if you make a purchase by clicking the link below I'll receive a small commission at no charge to you — thank you!
JOIN IN THE FUN!
Be sure to check out THIS post over on the Ellen Hutson blog for full details on all the prizes and the tag linkup if you're playing along with us — I can't wait to see all the tags come jingling in!
See you back here again tomorrow for Day 8!