Happy Festivus, one and all!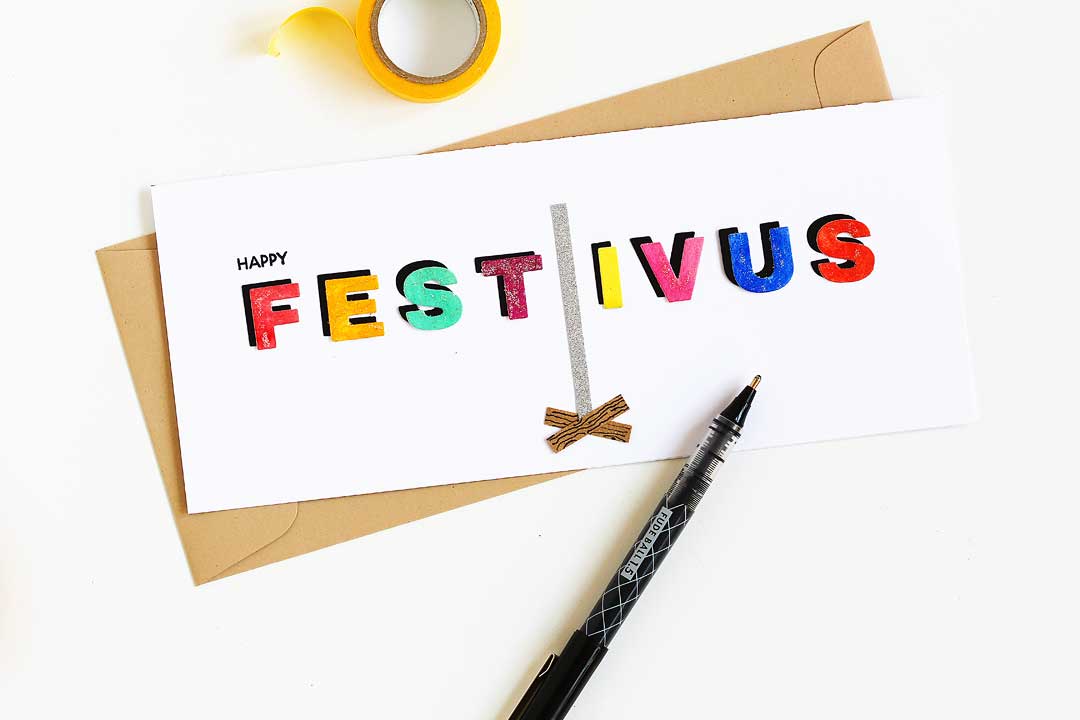 Wait, what? You haven't heard of Festivus!?! Well then, check out these Seinfeld clips!
Joan Bardee asked me if I'd like to join a Festivus instagram blog hop and I immediately said YES! I posted my "airing of grievances" over on there (@sideoats), and I'd love it if you joined us with yours! :)
Now for a quick bit about the card: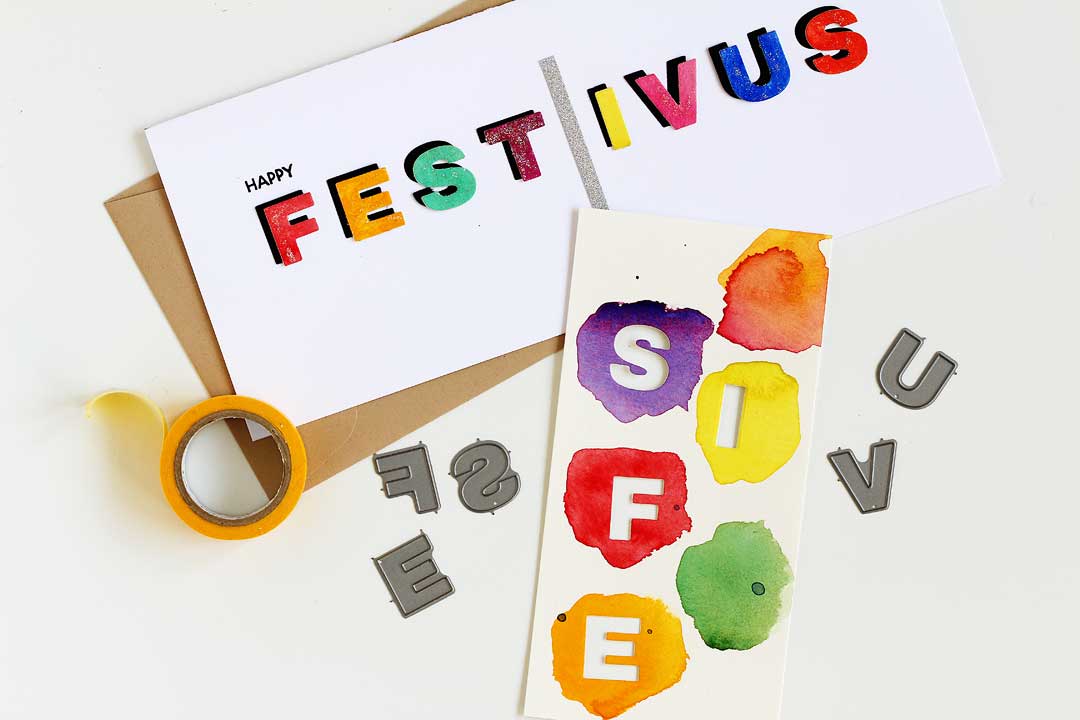 I watercolored some blobs (oh yes, technical term here!) and cut them out with the Classic Block Alpha, then cut the letters out again out of black cardstock to add a fancy drop shadow.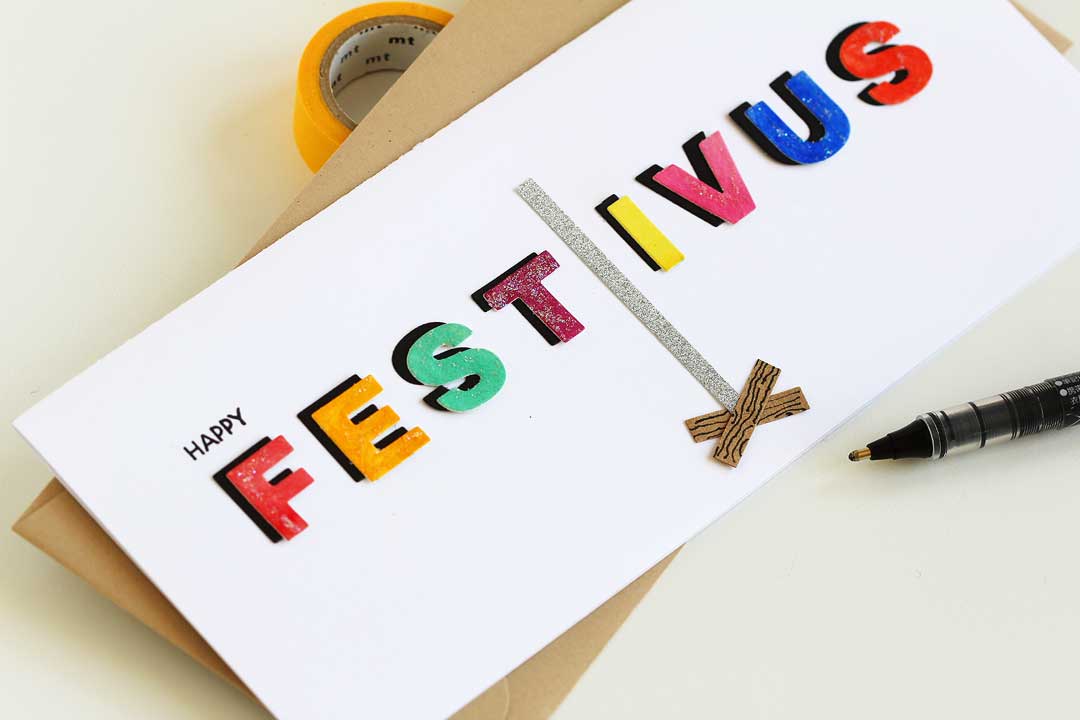 The "happy" is from Modern Succulents — love how it fits perfectly above the "f"! And the aluminum pole was made from silver glitter paper — gotta have a little glitter, can't help my crafty self! I made the stand from a few strips of kraft cardstock and then drew some woodgrain on there — and that was that!
It was super hard to restrain myself from adding some bling — but I did it! It's a Festivus miracle!
Many thanks to Joan for having me on this mini hop!
Supplies
Note that these are my affiliate links so if you make a purchase by clicking the link below I'll receive a small commission at no charge to you — thank you!
May you have the best Festivus ever! — Lisa