J's Grandma turns 94 today! Please join me in wishing her the happiest of birthdays! I wish we could be there to celebrate with her — so glad she's fully vaccinated and hoping we can get home to Ohio for a visit soon!
I had to make her a big cheery card to celebrate — so BIG that I had to make a homemade envelope to send it in! I was super glad I still had this polka dot scrapbook paper in my stash!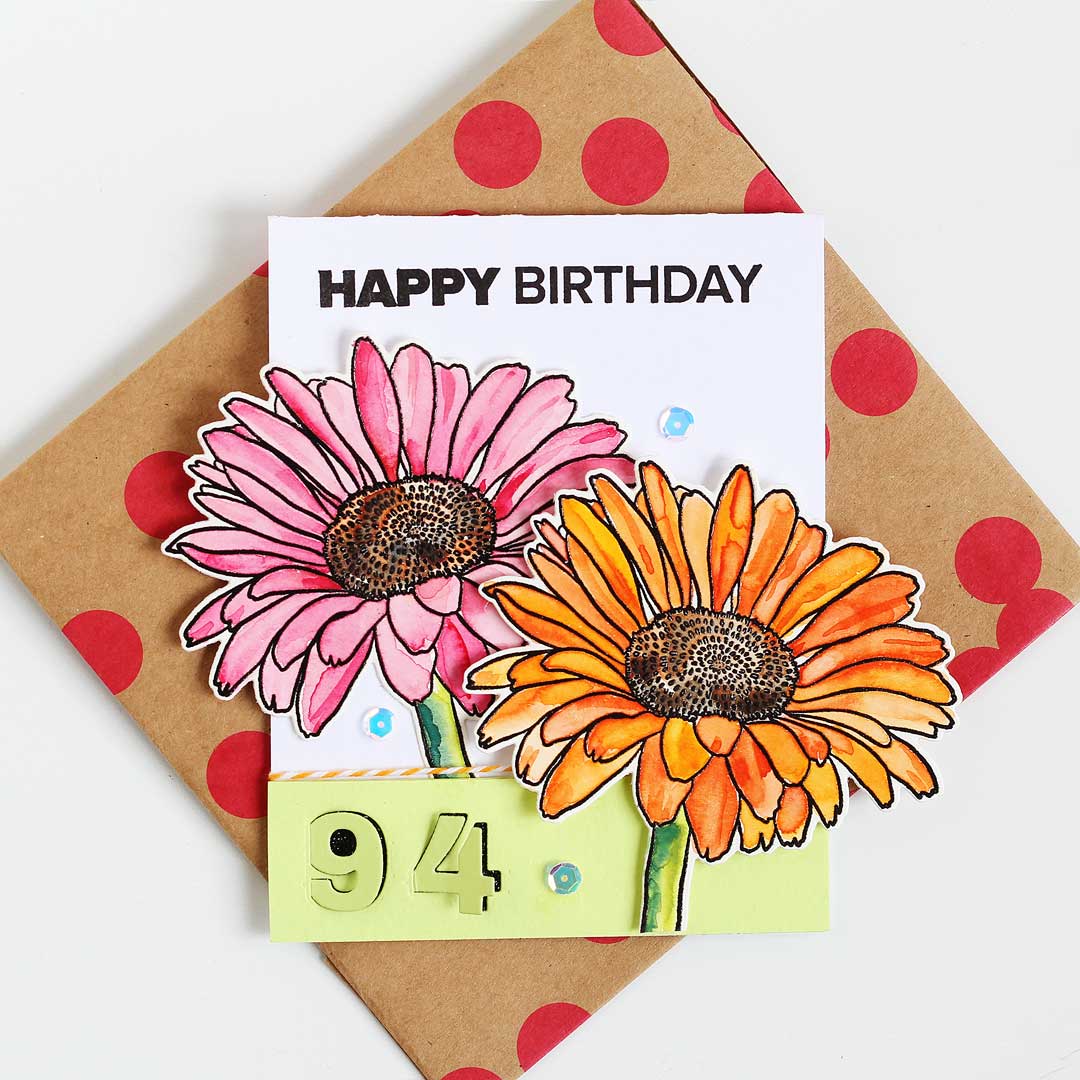 What could be cheerier than the Mondo Gerbera Daisy, amiright? I always have so much fun coloring this stamp! This time I went for a more relaxed, loose style — check out more of my coloring ideas here.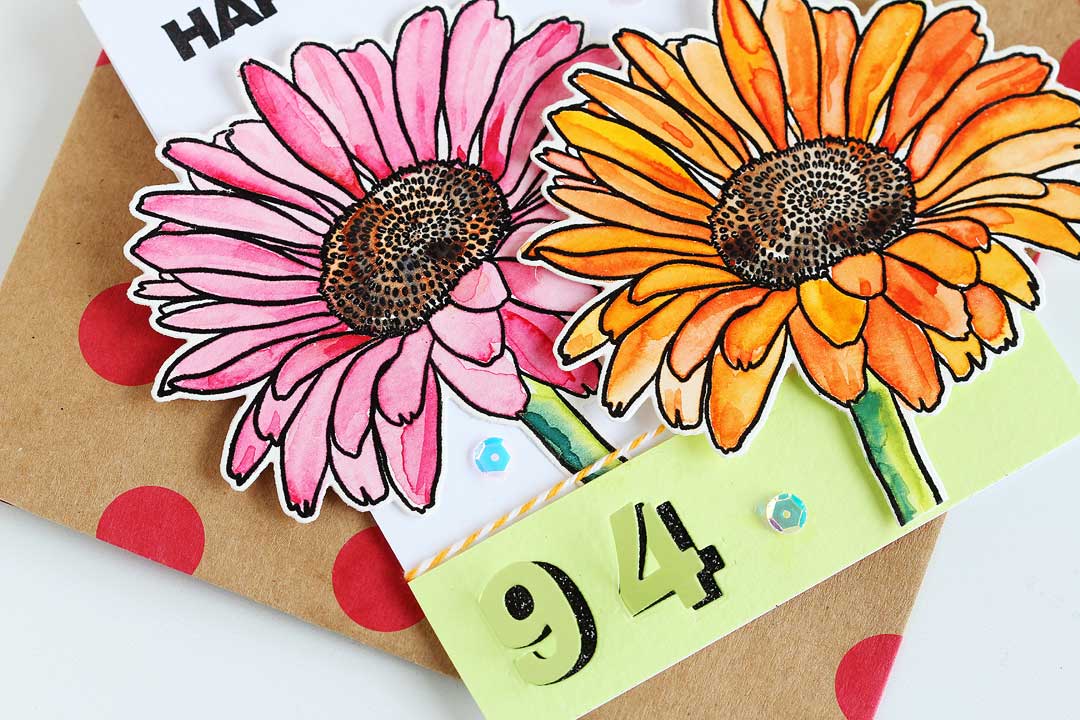 Of course I had to work a "94" on there with the Hinged Numbers — just HAD to be done!
Supplies
Note that these are my affiliate links so if you make a purchase by clicking the link below I'll receive a small commission at no charge to you — thank you!
Happy Birthday, Grandma! We love you! — L & J!