Hoppy Easer, y'all! Today I've got a super fun card that's been kicking around in my brain for a while now — I turned an avocado into a bunny! Oh yes, you read that right!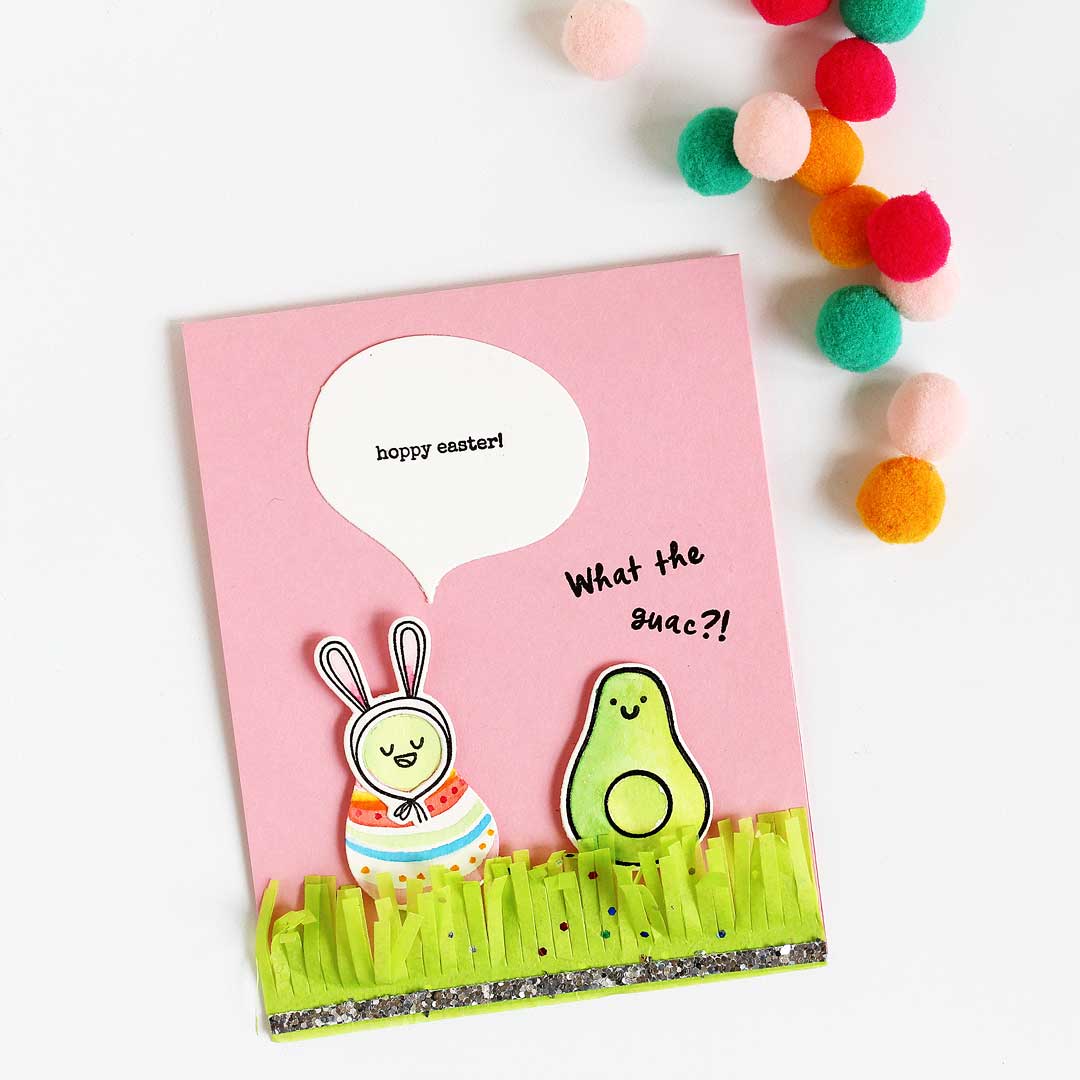 Here's the story: I had that avocado die out on my desk and I thought to myself "hey, that looks like an egg"! And then! I remembered that there are some bunny ears in the Bear Ware 3 set — and after that the card came together faster than you can say "carrot"! And I was giggling the whole time I was working on it!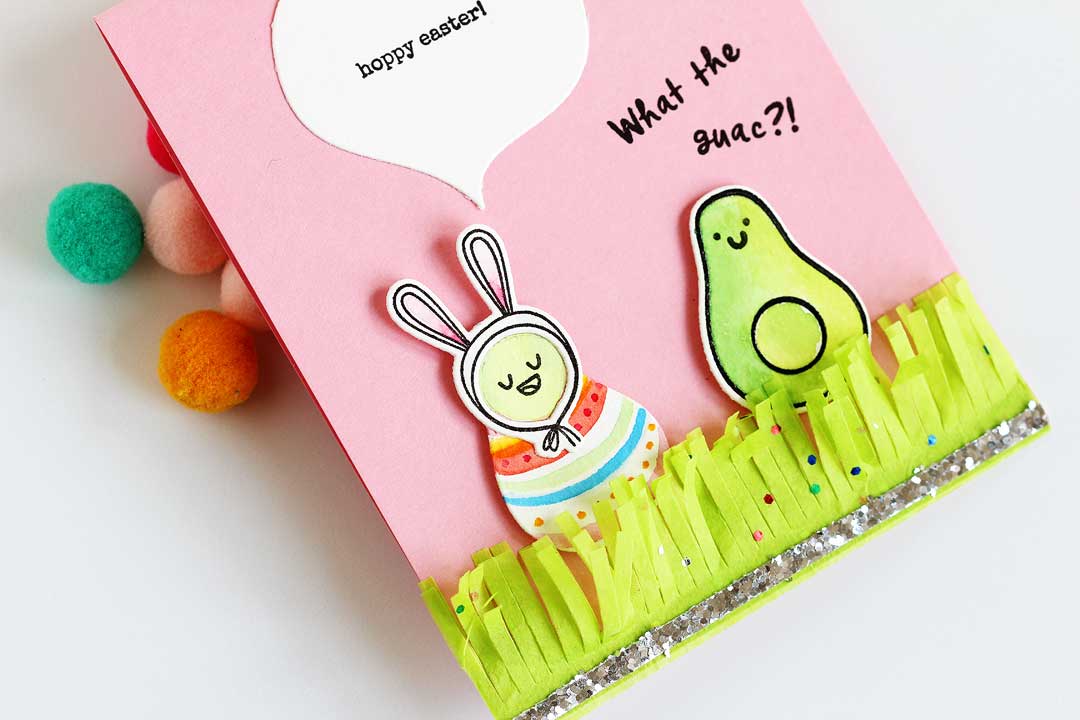 Annnnd of course I couldn't resist using some tissue paper cut with Never Ending Fringe as grass! Had to be done!
Supplies
Note that these are my affiliate links so if you make a purchase by clicking the link below I'll receive a small commission at no charge to you — thank you!
Happy Easter! xoxo — Lisa