What is it about small things that make 'em so darn cute? We're talking mini notes, 4-bar notecards and lil images that totally make me smile BIG! And the Ellen Hutson April release is full of them ALL, y'all!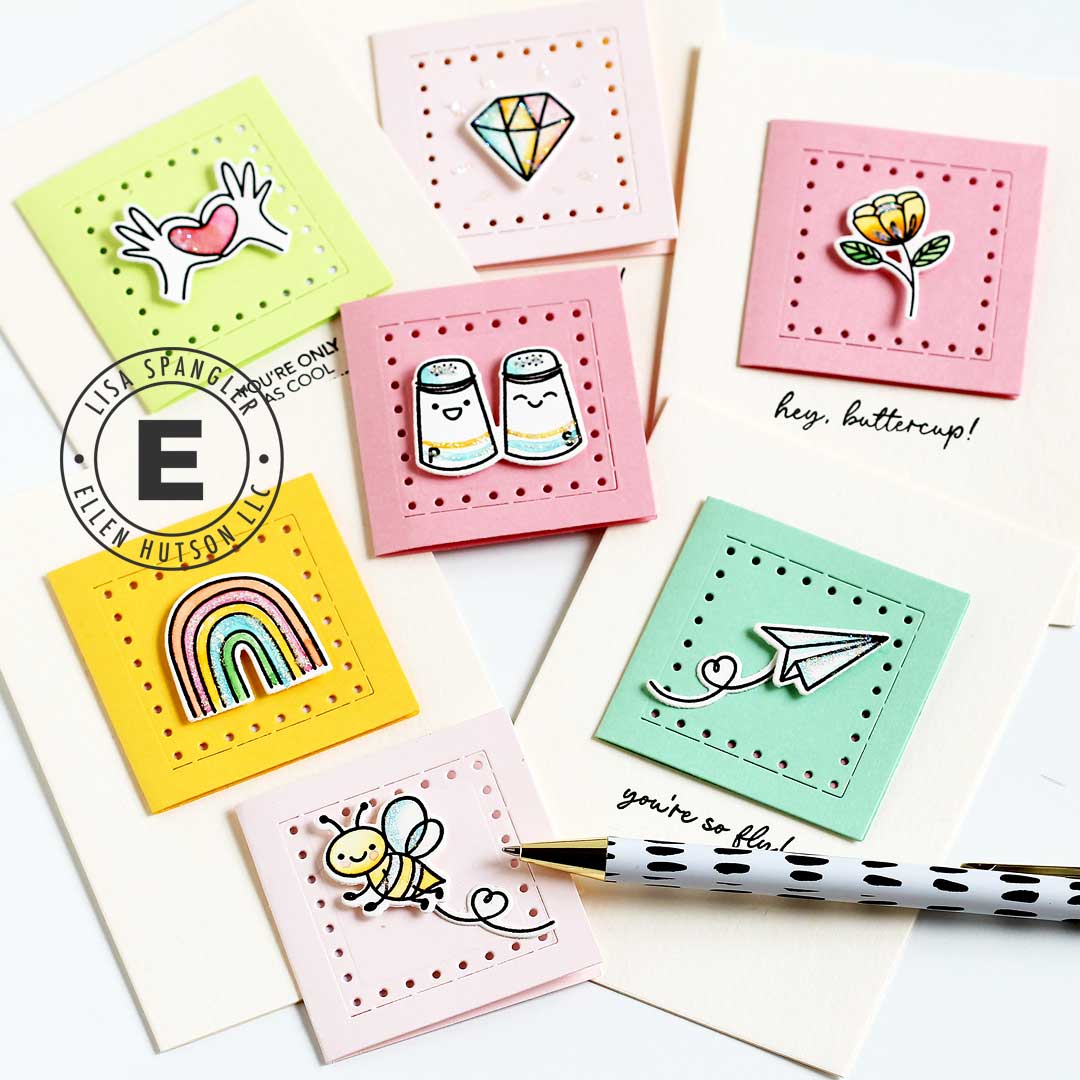 We're having a hop over on Insta with so much inspiration from the new release — and we're giving away PRIZES, too — $25 gift certificates to shop at Ellen Hutson! OH YES!
>>> Click HERE to check it out and enter! <<<
I thought you'd wanna see my lil cards up close so I posted 'em here too!
I just couldn't stop making them haha!
I was giggling the whole time! I just cut the Mini Notes from cardstock, watercolored images from the Love Notes set, and added the sentiments from Besties — and glitter! :)
OH and I almost forgot — I had the idea to added a lil detail using the Essential Squares for Stitching ! Love it when a plan comes together!
Easy peasy!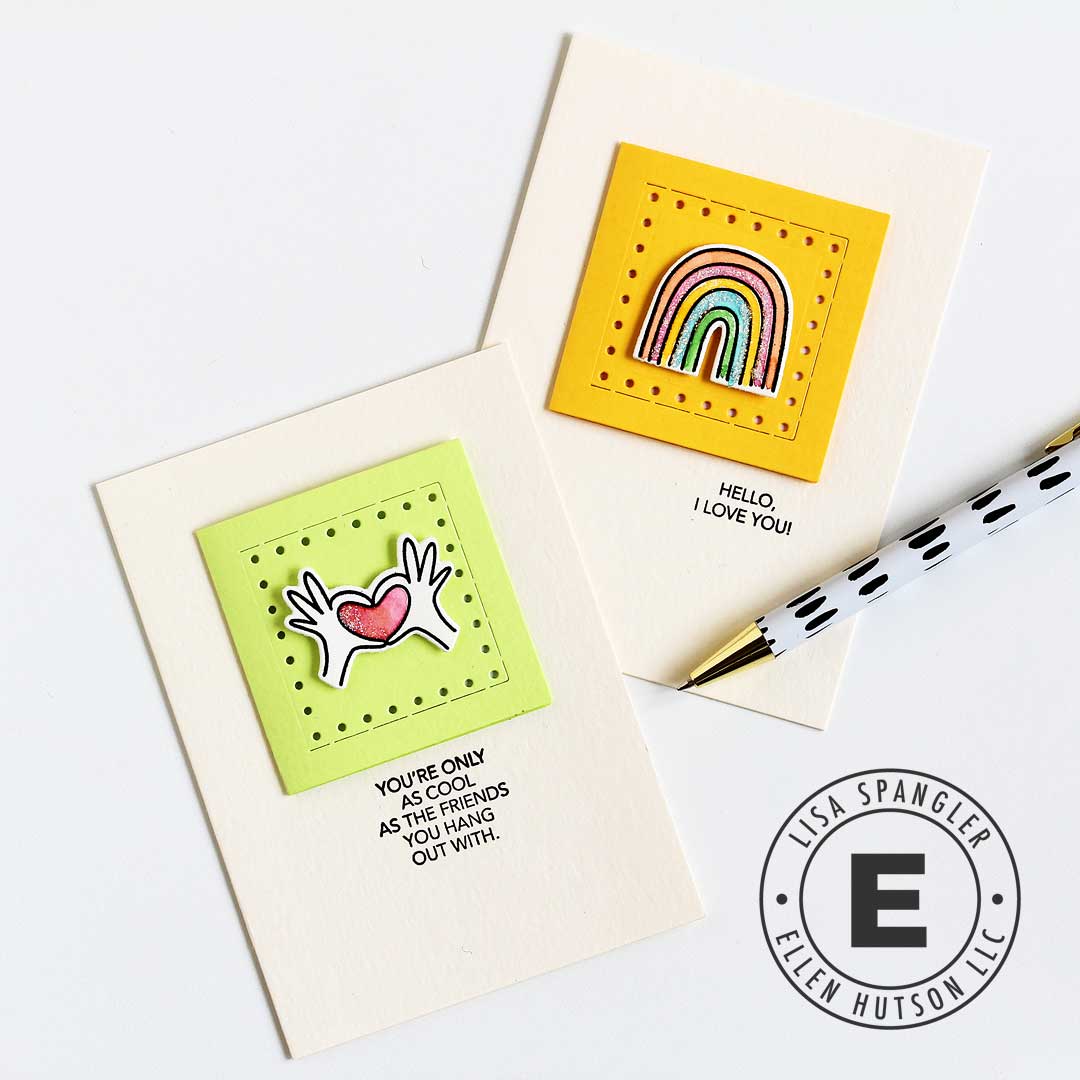 Some of the mini notes were left loose — I plan to hide some around the house for J — and some of them I added to a 4-bar notecard to make 'em easy to send in the mail!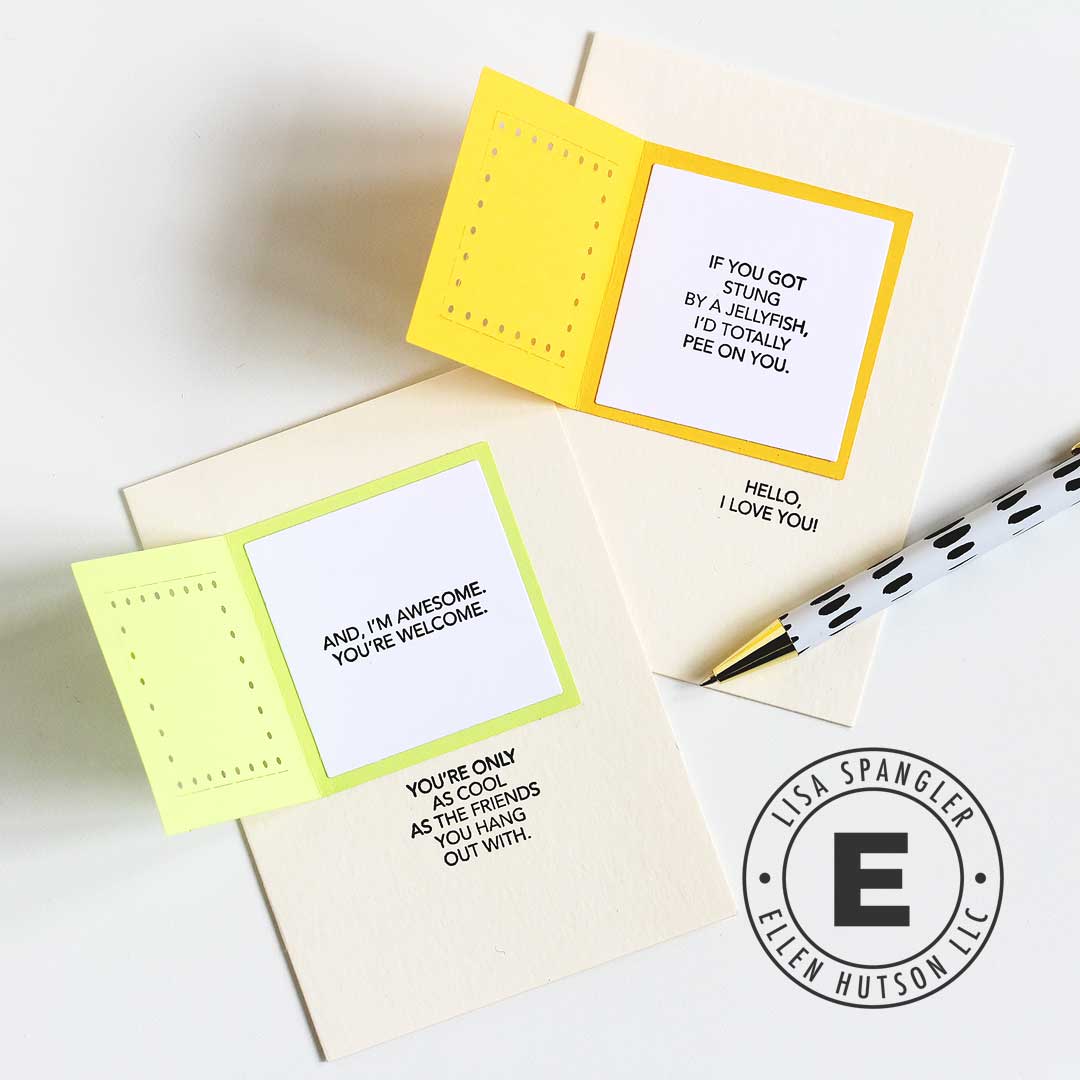 These sentiments totally crack me!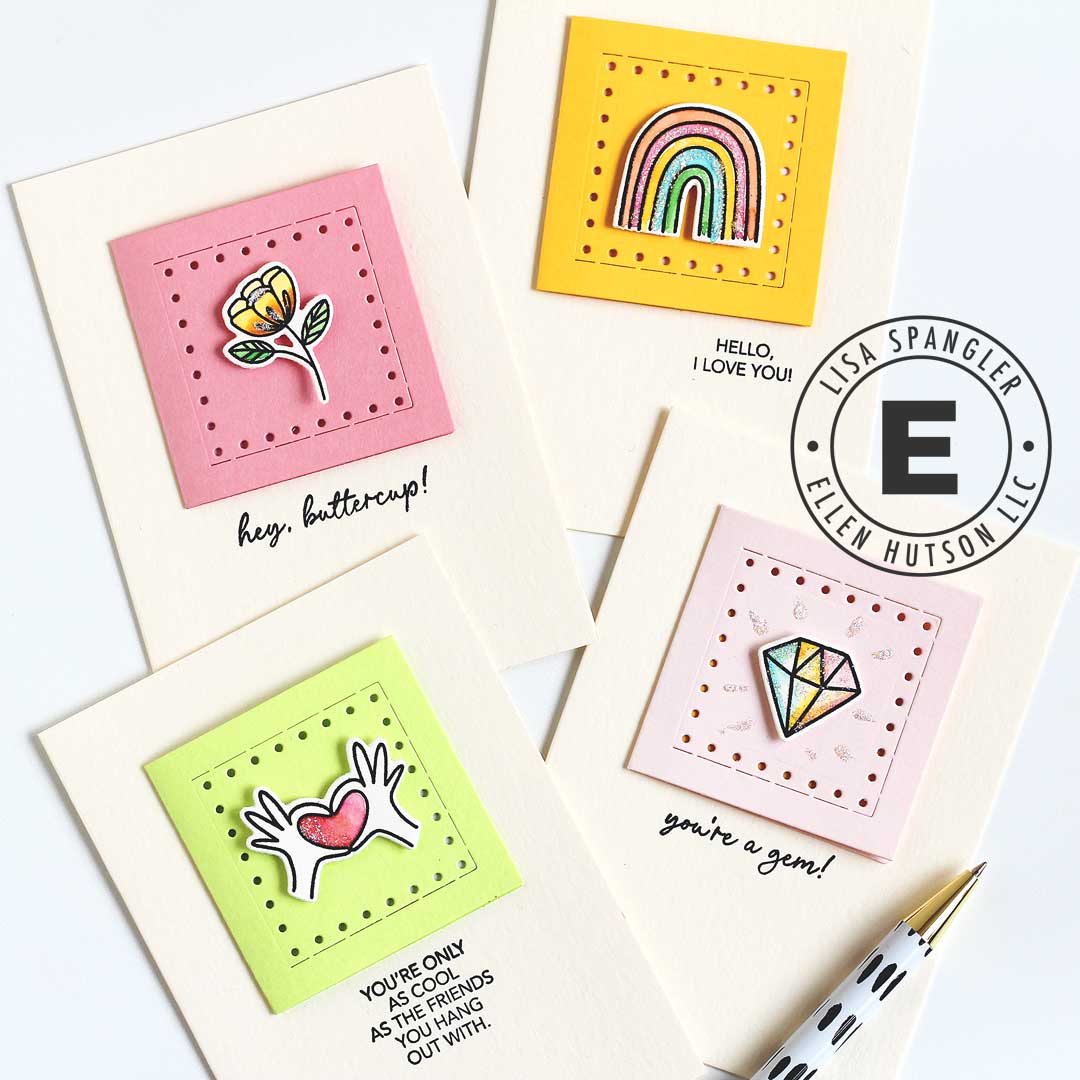 And here's a closeup of that glitter! :)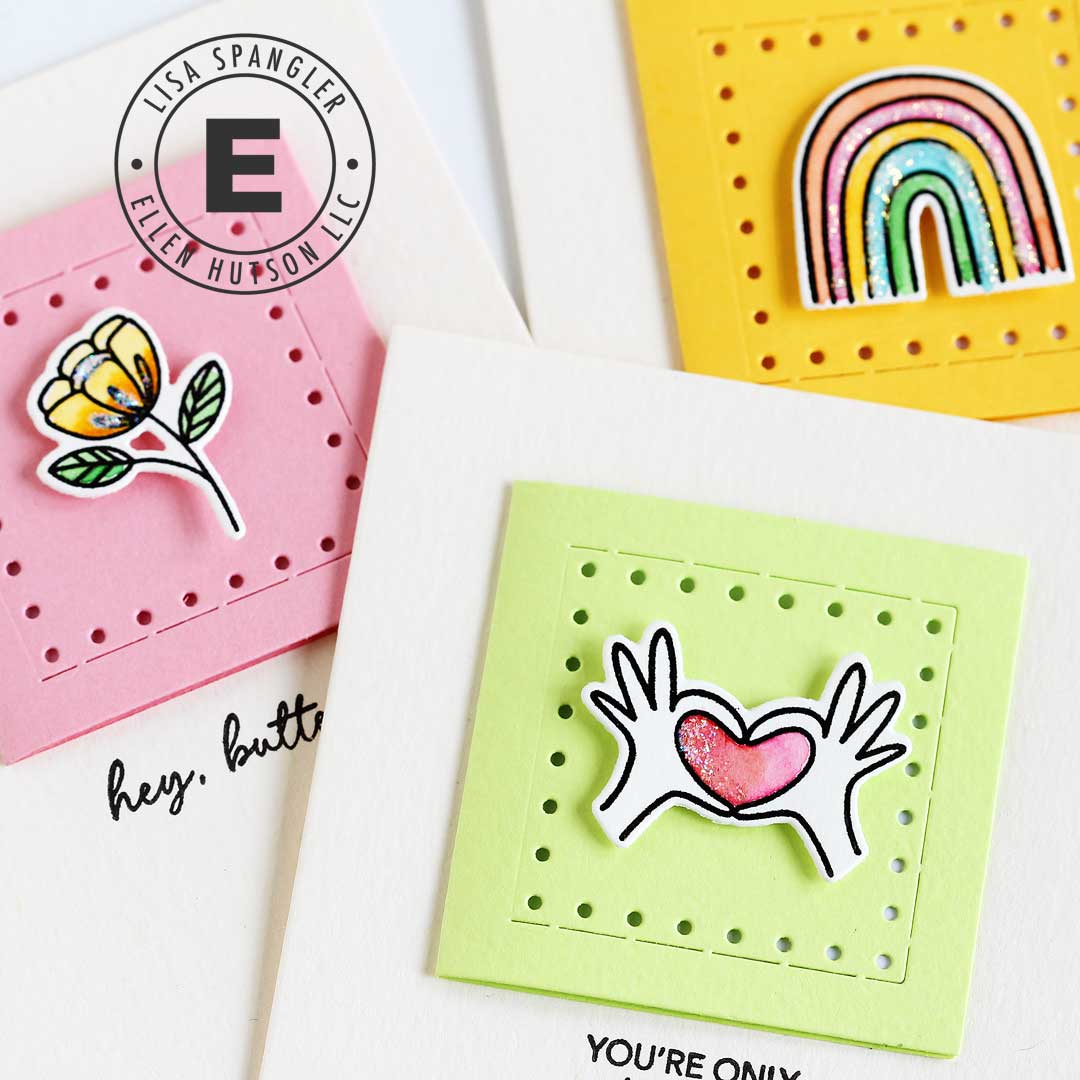 Supplies
Note that these are my affiliate links so if you make a purchase by clicking the link below I'll receive a small commission at no charge to you — thank you!
Thanks so much for joining me and hope you have a great day! — xo, Lisa