Hello, hello! Today I'm sharing 5 ways to watercolor the newly released Mondo Tulip from Ellen Hutson! Like all the mondo flowers this one is just so fun to color!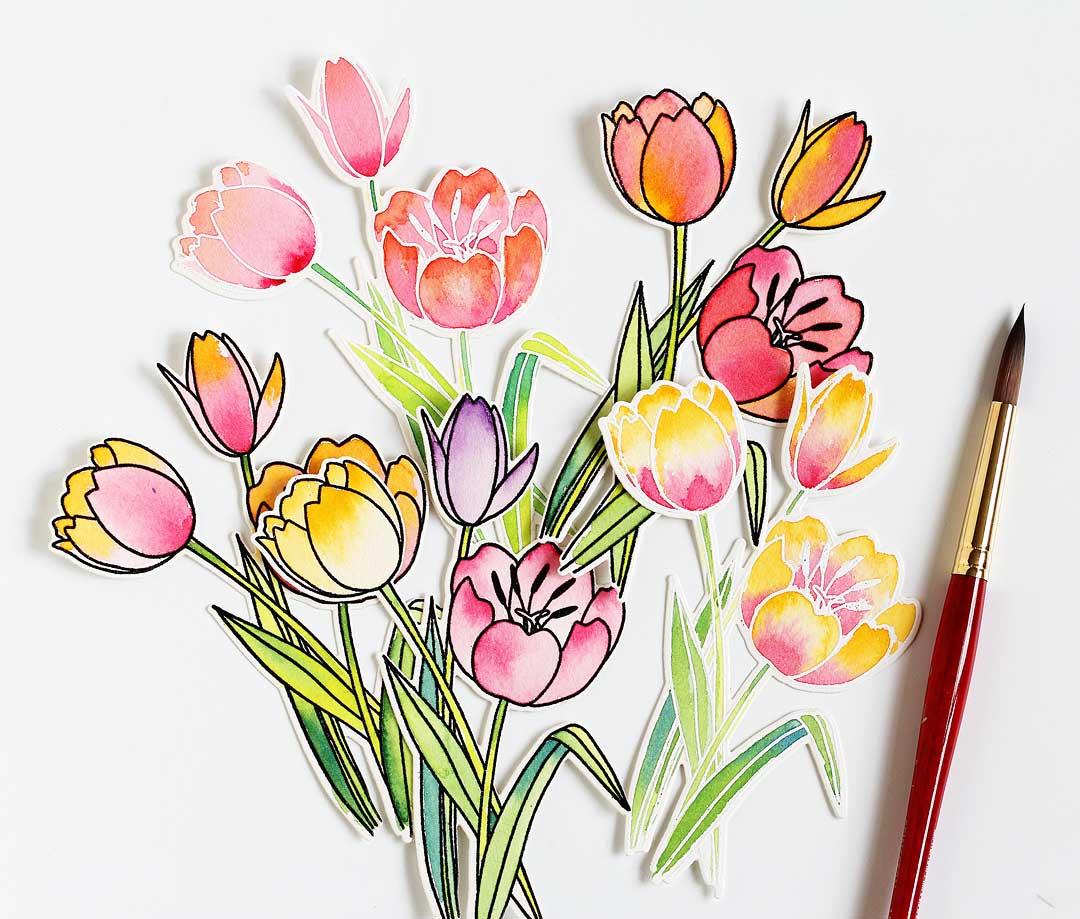 I sat down and colored a whole bouquet in no time flat!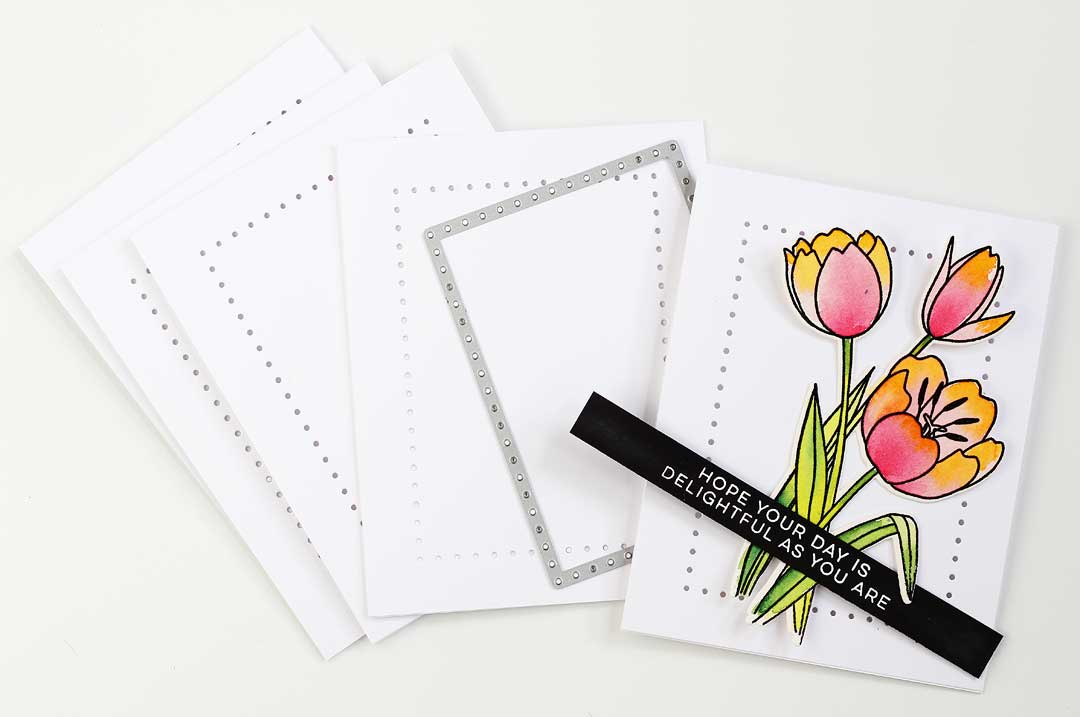 I wanted to keep the focus on the flower, so I opted for a clean white base card, then added a little simple detail with the Essential Rectangles for Stitching — I love the look this gives!
One note about watercolor paper — I used Arches for my tulips because I find it easier to control the flow of paint. Canson XL will work just fine — you'll just get more unpredictable results, which can be fun! I used the Daniel Smith Essentials set for them all.
Now that the basics are out of the way I thought I'd take you on a tour of those tulips!
I white heat embossed the first two, and then taking inspiration from bicolor tulips!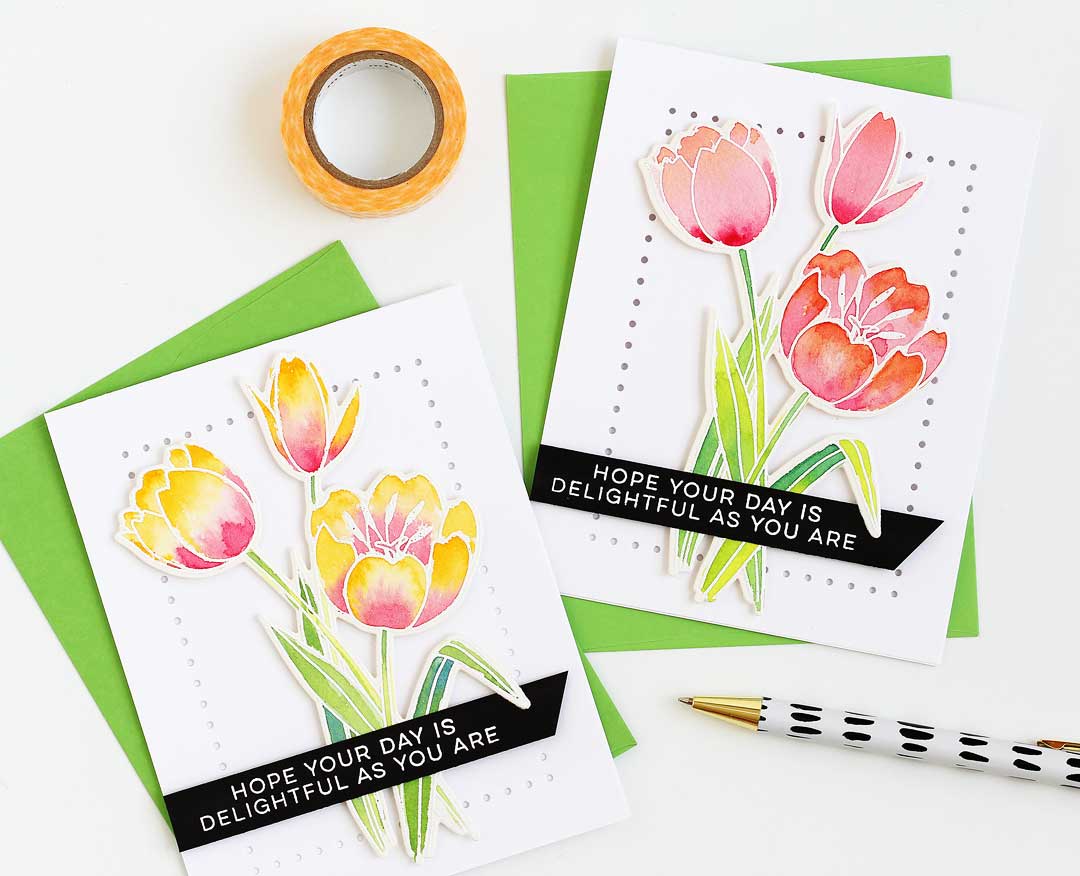 Here's a closeup so you can see my favorite one better!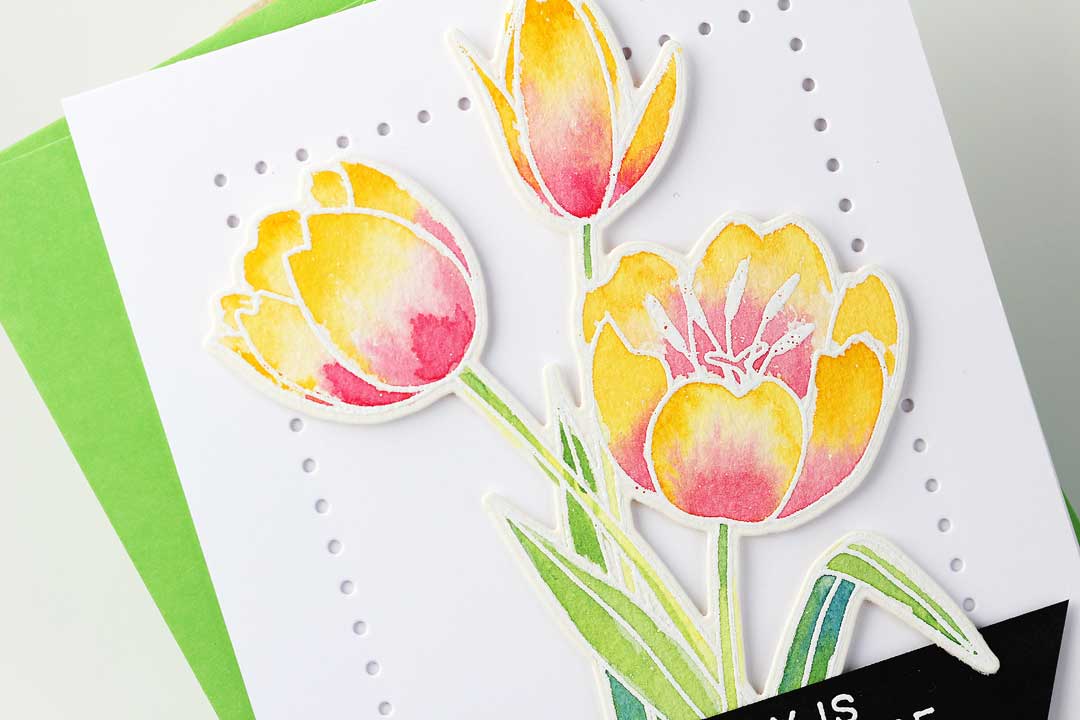 To get this look:
Work on one petal at a time
Pre-wet the petal with clean water
Drop in quinacridone rose on the lower part of the petal, then drop in new gamboge in the upper portion
For the leaves, pre-mix a green using hansa yellow light and French ultramarine, varying the amount of French ultramarine for shading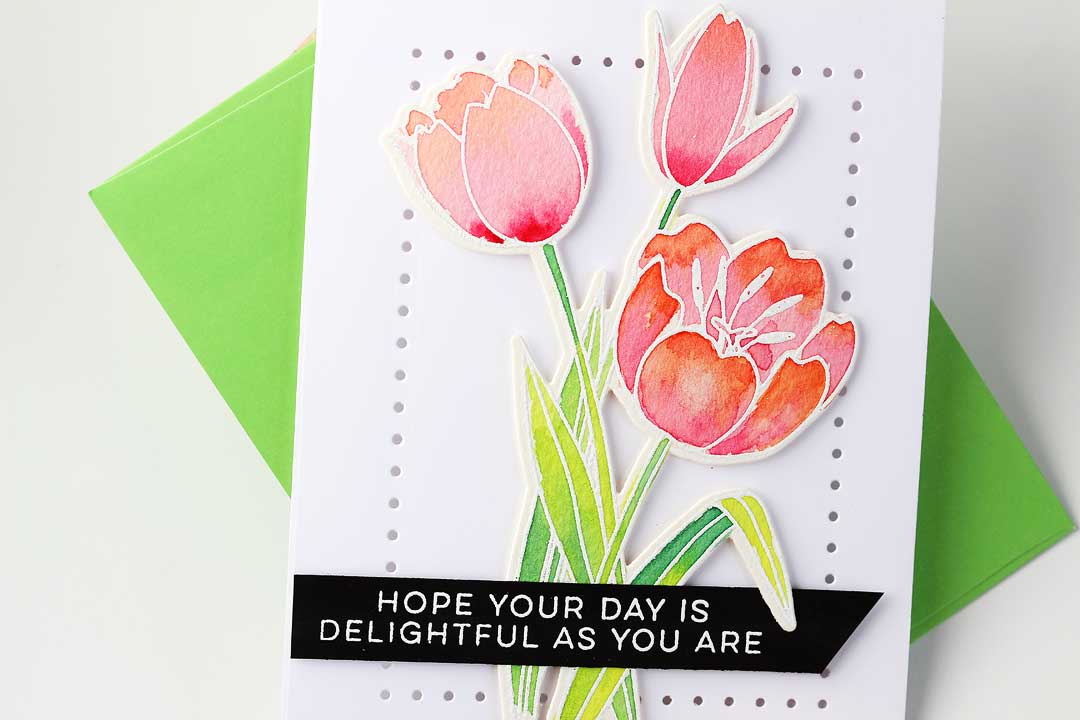 I used the same colors on this one, just in different amounts. It's so cool to watch the watercolors work their magic!
Now on to the next 3 cards! For these I stamped them in black and then heat embossed them in clear.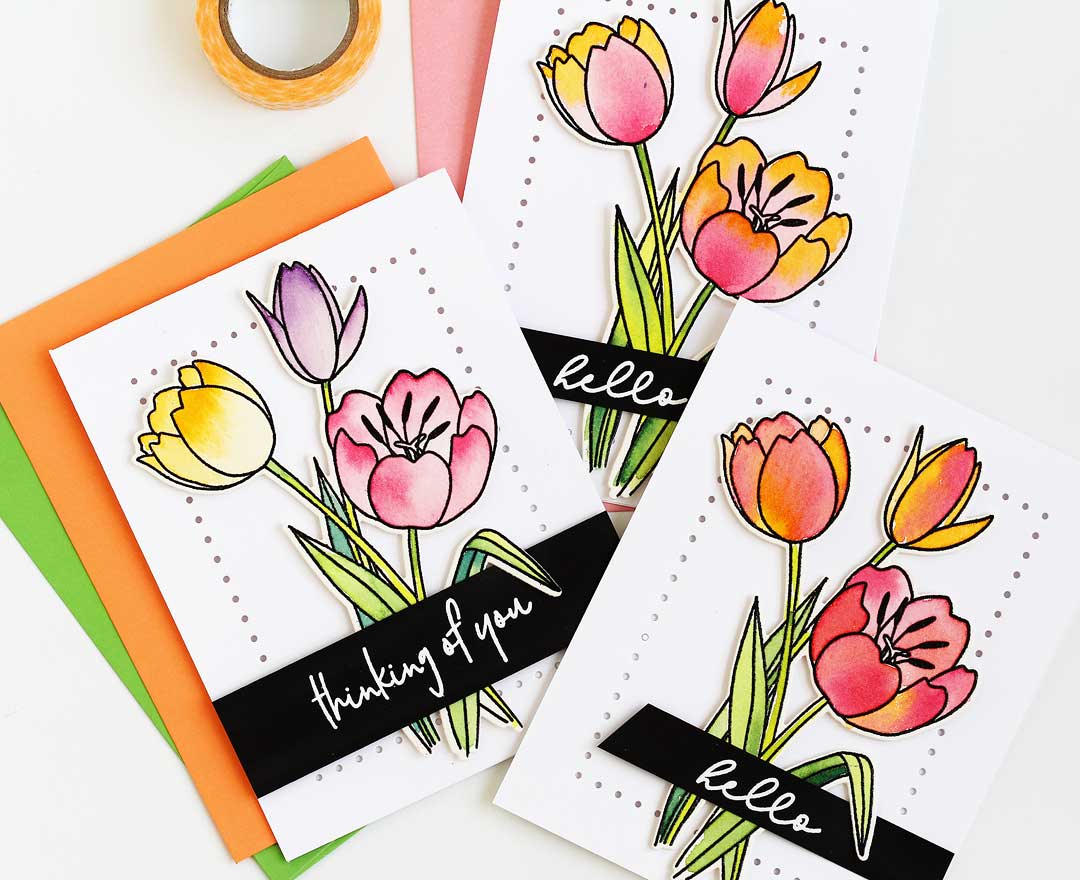 I couldn't stop trying new ways to color these! On this next one I used quinacridone rose and new gamboge again, only this time I dropped the colors in on the left and right instead of top and bottom.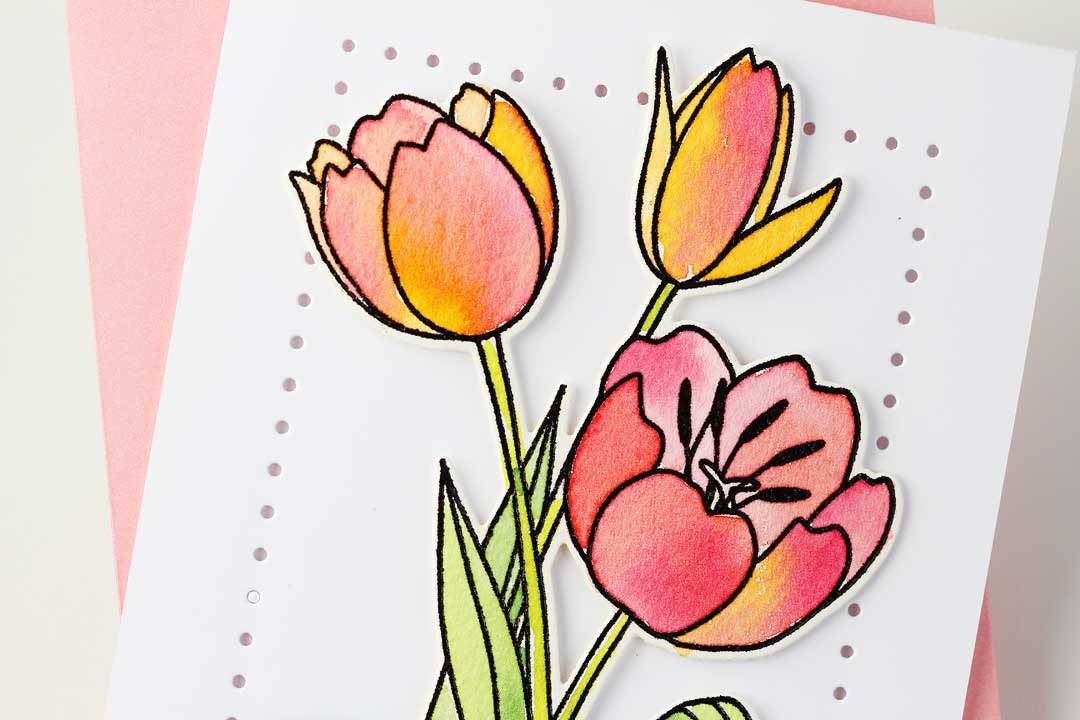 Last but not least, I had to do with one a trio of single colored blooms!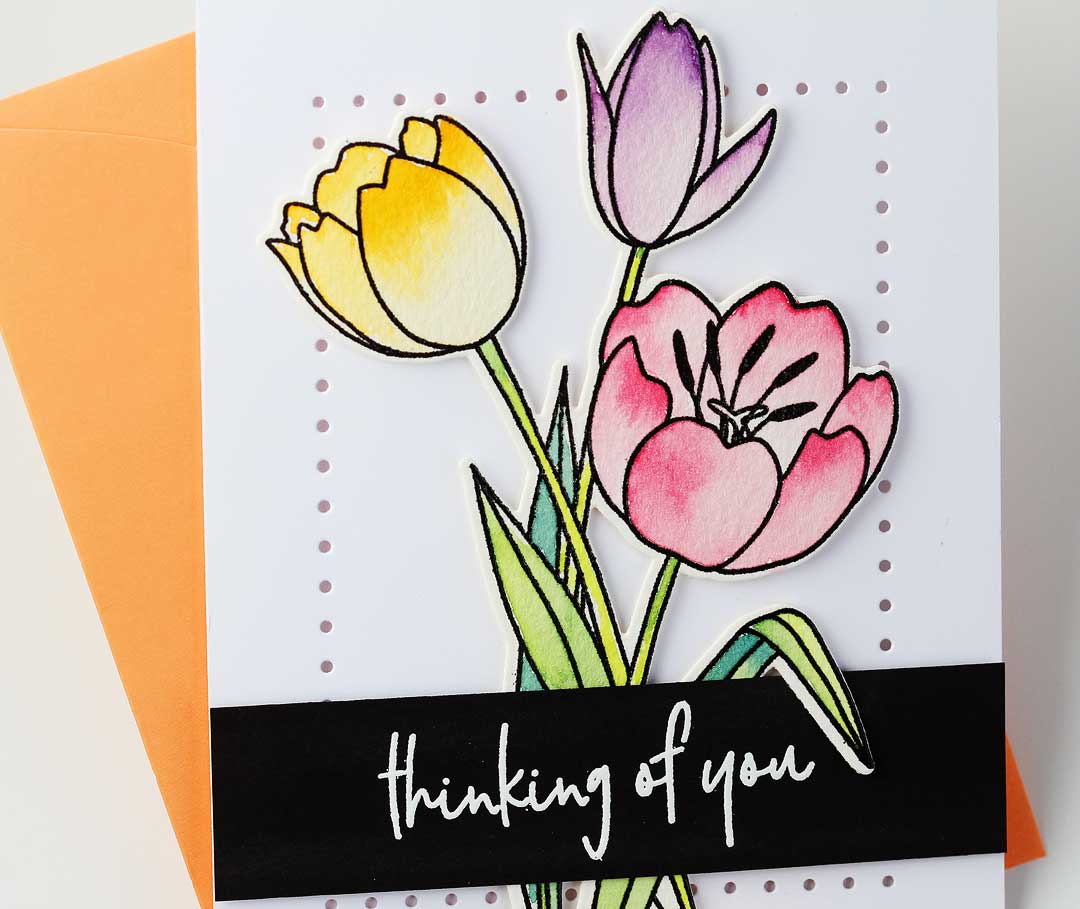 Which one is your favorite? I'd love to hear!
Supplies
Note that these are my affiliate links so if you make a purchase by clicking the link below I'll receive a small commission at no charge to you — thank you!